Back

By Alex Bywater
It's time to sink or swim
Covid-19 has decimated the finances of all sports so it is no surprise rugby, a game which has been professional for less than three decades, has also found itself in a mess.
A long period without games followed by behind-closed-doors matches has had a monumental impact on revenues at both club and international level and left rugby at something of a crossroads.
Where now should the sport turn?
Millions of pounds and dollars of private equity money is being seen by many as the answer to rugby's financial problems, but is it as simple as CVC Capital Partners and their counterparts providing a golden ticket? First-hand witnesses to the pandemic's impact have their doubts. They believe player salary cuts, the reduction in club squad sizes and the ongoing battle between clubs and countries over player availability are issues which have no quick fix.
"There have certainly been easier times to operate in this market," Tim Lopez, a director at CSM Sport & Entertainment and one of rugby's top agents, told RugbyPass+.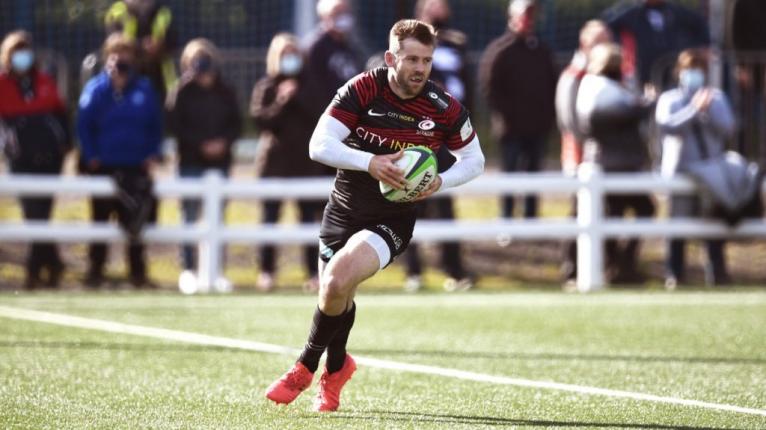 CSM have England head coach Eddie Jones and players including Elliot Daly, Jamie George, Kyle Sinckler and George North on their roster.
Lopez, who counts Courtney Lawes, Dan Biggar, Leigh Halfpenny and Scott Williams as his personal clients, added: "Everyone has been pinched and unfortunately rugby does not have a robust enough business model to be able to withstand a global pandemic and weather the storm in the way football's Premier League has.
"Rugby is far, far more sensitive to the economic changes inflicted on us. There has certainly been a notable effect in the way clubs have had to tighten their belts. That has had a trickle-down effect on the players in terms of the reduction of squad sizes and the renegotiation, where possible, of contract terms. They're trying to squeeze more out of less."
There is no doubt the players have directly felt the cost of the clubs having to cut their cloth.
At the height of the pandemic, leading rugby clubs across the globe imposed salary cuts on their players. They also utilised the furlough scheme or variations of it to save money at a time when they had no revenue coming in due to games being cancelled.
"There is no doubt the players have directly felt the cost of the clubs having to cut their cloth. They have tried to put themselves on a surer footing for the future on the back of a fall in matchday and broadcast revenues," said Lopez.
"The changes imposed at many clubs will be long-standing and they will try to readdress the balance in terms of what they will have seen as inflation in the player market beyond a point they were comfortable with. There is a part of me which thinks this is a convenient moment for the clubs to get things back to a situation they like the look of more.
"I don't necessarily think we'll see a massive bounce-back in terms of the players' earning capacity in the short term. In exchange for private equity investment, clubs and governing bodies have given away a degree of ownership of their product. Yes, it is a welcome short-term injection of liquidity but, long term, I'm not sure where the growth potential is going to be derived from.
"The CVCs of this world will be looking to grow the product and to increase its revenues while looking to make a profit on their investment, but that's going to be incredibly tricky."
It is hard to escape the feeling rugby is dangling on the edge of a precipice. Several leading players – think Manu Tuilagi and Cory Hill – have rejected salary cuts and forced through moves to new clubs.
But they are the exception not the rule and the brutal reality is there is now simply less money to go around in rugby's corridors of power.
Anthony Johnson has worked as a rugby agent since 2003. A South African, he now lives in France but works in both countries with Le Cap Sports, which he founded in 2016.
Makazole Mapimpi and other leading Springboks are on his books, while he moved superstar wing Cheslin Kolbe from South African rugby to France's Top 14 in 2017.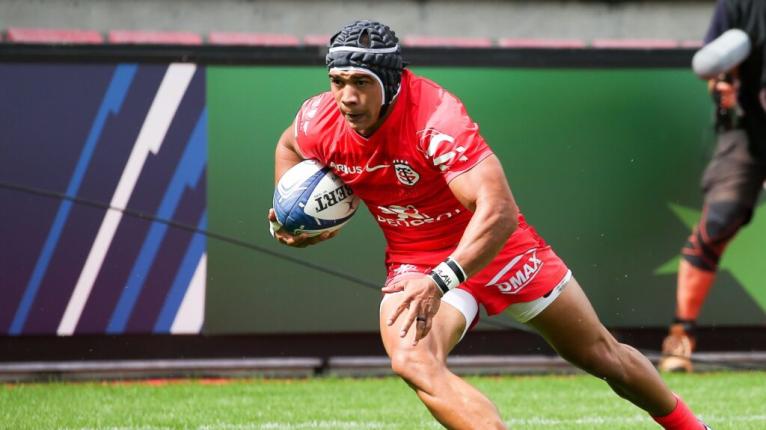 "What Covid has done to rugby is accelerate all the little problems," said Johnson. "You can't hide from them now. Rugby might have been okay for another four or five years before Covid-19, but now it's got ugly immediately with sponsorship and television revenue down.
"Clubs and owners have been very cautious and cut back drastically. There were definitely teams who I won't name who used the whole situation to their advantage.
"I'm aware of a club in France who had a €1million deficit in their accounts and by the end of the season, because of the salary cuts, they had made a profit. The British market has definitely shrunk by between 20 to 30% in terms of player contracts. You will still get the odd special player who will always demand a big deal but, on the whole, the market has definitely shrunk."
Covid-19 has not only changed the size of the rugby market, but also how it operates.
It has become an absolute nightmare… clubs don't want to wait two months or more for a player to arrive.
Travel restrictions brought on by the pandemic have meant it is now more difficult than ever for a player to move abroad. The already-complex paperwork involved in cross-hemisphere deals is now dissertation-like.
"One thing I've noticed, particularly in France, is clubs are now trying to sign players who are European-based or already in the country purely for travel and visa reasons," said Johnson.
"It has become an absolute nightmare. Things which used to take me a week to complete now take two months because you need more permissions for things like quarantine and quarantine hotels.
"That's complicated by whether or not players are vaccinated because it impacts insurance. Clubs don't want to wait two months or more for a player to arrive.
"I've had a lot of clubs asking me for players who have a European passport or are already in Europe – that's especially the case with medical jokers in France who come in for four months.
"Clubs can't wait two months for a player's paperwork to come through when they're only going to be there for four. Guys who go to Japan have these problems too. I know Pieter-Steph du Toit (who has signed for Toyota Verblitz from the Stormers) is having problems taking his family with him.
"He's not my player, but you hear things and I know his wife and kids might not be able to go with him as things stand. Covid has definitely complicated player movement for sure."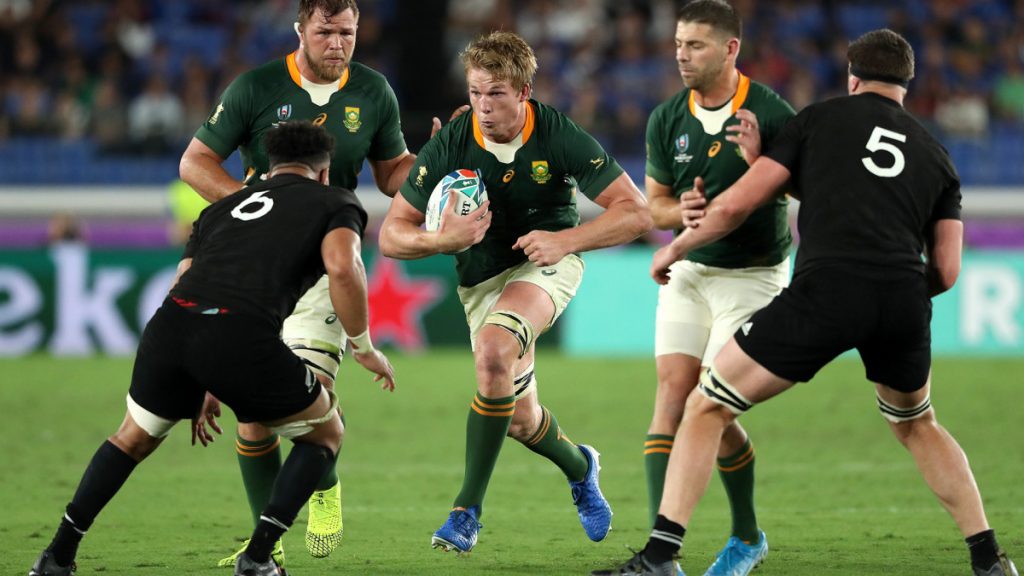 As Johnson acknowledges, rugby's best players are still able to demand the big bucks. Kolbe – now under the umbrella of Jay Z's Roc Nation – swapped Toulouse for Toulon this summer in a £1m deal.
Beauden Barrett received NZ$1.5m (roughly £760,000) for his one-year contract with Japanese side Suntory Sungoliath, but he and Kolbe are players bucking the trend. It has left many contemplating their futures.
Former Wales lock Hill, unhappy at having a 25% pay cut imposed on him at Cardiff, promptly upped sticks and has joined Yokohama Canon Eagles in Japan. So good was the life-changing money on offer in the Far East that it was enough for Hill, 29, to turn his back on international rugby.
England centre Tuilagi, meanwhile, rejected his salary being slashed by Leicester and left the Tigers in acrimonious circumstances before joining Sale Sharks.
"It does feel like a watershed moment for rugby," added Lopez. "There have been a number of times in my career where it has felt like it has been at a similar juncture. But now, more than ever, it feels like a moment of reflection and there seems to be a number of factors coming together at the same time. It does feel like a crossroads and I'll be really interested to see how rugby comes out of it because, at the moment, the governing body are struggling to get a hold of the various dynamics at play.
"There is the global calendar, the new 12s tournament, the entry of private equity and leagues selling stakes in their competitions. There are so many factors at play and it's really important there is synergy and harmony in terms of how the game moves forward because it could have a fairly damaging and fragmenting effect on the game."
RugbyPass+ has spoken to several leading figures at both Gallagher Premiership and United Rugby Championship sides who reject suggestions they have used Covid-19 as an excuse to cut back on spending. They argue if they had not done so, their clubs could have gone out of business.
All of rugby's parties are chasing their tails in a bid to claw back revenue. Unions remain desperate to hold as many international matches as possible to generate cash.
If you're in a position in your career where you're on the fringes or unlikely to play for your country, then absolutely you should go and make as much money as you can.
Both they and the clubs are looking for help from private equity investment. Meanwhile, the players are unsurprisingly exploring options such as Japan and the new 12s tournament as a means of boosting their income in what is a short career.
"Ultimately, this is a job for the players," said Lopez.
"None of us would welcome long-term reductions in earning capacity, particularly if there are other options. It's difficult to justify making the players choose between making what they can in a relatively short career which can end at any minute or playing for their country.
"If you're in a position in your career where you're on the fringes or unlikely to play for your country, then absolutely you should go and make as much money as you can."
Johnson, brutally, added: "The highest salaries in the world are being paid in Japan and France. Financially, South Africa is never, ever going to be able to compete. It's not going to change as long as you have a currency that's getting weaker all the time. Money talks. Our aim is to move as many players overseas as possible because that's where everyone makes their money.
"Any other agent in South Africa who doesn't say that is talking s***."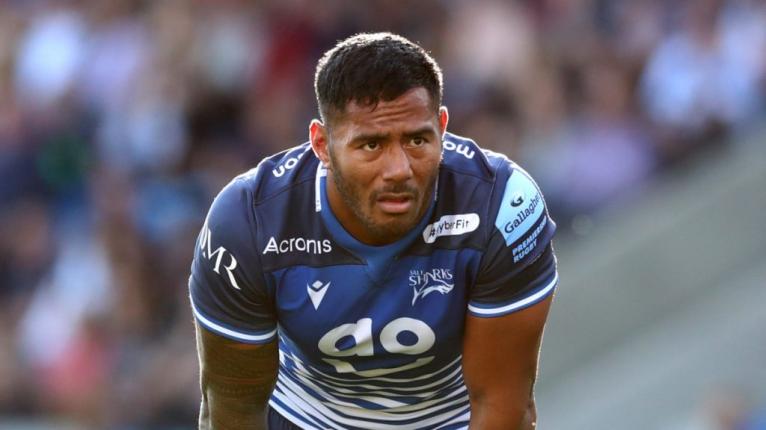 Lopez believes it is unlikely Welsh players who were subject to salary cuts in the pandemic will ever see their lost earnings despite many being promised them back at a later date. The Dragons, Cardiff, the Ospreys and the Scarlets already operated in a different financial circle to French and English clubs before the pandemic and that gap has only widened. There has been limited player movement in the Premiership this summer too as clubs have had to reduce their spending.
The result, through necessity, has been a need to rely on home-grown academy products.
Leicester head coach Steve Borthwick told RugbyPass+: "It has been an interesting summer. The salary cap in this competition is pretty clear. When the Covid pandemic started in 2020, Leicester weren't in the position of the other clubs. If you look at clubs like Saracens, Exeter, Bristol, Bath and Sale, their squads were pretty much in place and they were able to sign up players in 2020.
"The salary cap changed after that point in time. We've been in a situation where our squad size has had to change and will have to change more. We're in a constant management of that situation."
We've been very deliberate because every pound matters. We can't afford to waste anything or take a chance on too many things.
Ospreys head coach Toby Booth is all too aware of the limitations he is working under. "We have to be very surgical now in the way we recruit," he said.
"We have to recruit people who can either contribute immediately – at the top of the talent pyramid if you like – or people who have high potential. We've been very deliberate because every pound matters. We can't afford to waste anything or take a chance on too many things. There is always an occasional punt, but we'd rather generate from within now than bring someone in who might not be a good fit."
The return of crowds for the start of the new Gallagher Premiership and URC seasons has been a welcome boost for rugby and the national unions are set for capacity gates for the autumn Tests.
This revenue will help fill a black hole for now, but it will be years and years before rugby gets back on an even keel. In many ways, the pandemic has changed it forever.