'You get nervous whether it's a club match in some God-knows-where city in Russia or the opening day of the Rugby World Cup in Japan'
Vasily Artemyev is ready for the biggest moment of his life. Russia's miserable warm-up results beg to differ, but nothing can dampen the skipper's enthusiasm as he prepares to lead his country out the Tokyo Stadium tunnel next Friday with the eyes of 50,000 spectators on him and many millions more watching on live TV. 
Russia's match preparation to take on host nation Japan in the opening game of the 2019 World Cup has been traumatic. Three defeats, 162 points leaked, their try line breached 24 times. Painful.
Artemyev, though, refuses to be downhearted even if a 70-point hammering by Italy, followed by embarrassing home losses to Championship outfit Jersey and PRO14 club Connacht, does sound awful.
He is bravely not letting those mishaps douse his excitement for what is to come at Ajinomoto Stadium, exposure like never before in a Test career that dates back to 2009 and includes playing at the 2011 finals. 
"The results for the last couple of friendlies are secondary to what we tried to achieved, to what we tried to do in giving everybody game time," he told RugbyPass before the start of a tournament that will also see the 20th world-ranked minnows take on Scotland, Ireland and Samoa.  
(Continue reading below…)
"We are always a little bit slow to start with. When we kick off a new block it has always been a little feature… but we have made our errors, we have shaken off a little bit of rustiness we have had as a team. 
"Mentally it was really challenging to lose in that fashion. No one ever wants to be in that position, so it has helped us to focus, to be better next time and for everyone to do their best to help the team to reach new targets and goals.
"Everybody has a chance at the World Cup. Japan proved it at the last World Cup that an underdog, a tier two nation, can on a good day with the right mentality, preparation, game plan and strategy beat a tier one, one of the favourites of the tournament. 
Rugby World Cup has a warm-up result last night in Moscow that won't do much for the credibility of the minnow nations heading to Japanhttps://t.co/Ef3burxTlC

— RugbyPass (@RugbyPass) August 28, 2019
"Then again we are not playing all our games against a tier one nation, so we will do our best in the first game against Japan. That is going to be a huge honour to be part of the competition, to be part of the opening ceremony, the opening match against the hosts. 
"It's huge for everyone involved in the Russian squad. We will do our best and try to spoil it for the hosts, but we do realise how strong Japan have been recently and how long they have been preparing for this World Cup, so it isn't going to be easy."
A veteran of 86 caps, the 32-year-old is eager to embrace the onerous schedule rather than feel in any way overawed by a World Cup that will commence with the eyes of the rugby world on Russia. "You get nervous, you get this matchday feeling when you play any match, whether it's a club match in some God-knows-where city in Russia or if it's the opening day of the Rugby World Cup in Japan. 
"You get those feelings and as a professional athlete and you learn to use them, to channel this emotion and feelings towards your performance and to help you focus. When you are younger it was maybe hard and difficult to manage a certain level of nervousness and occasion in your head, but when you have been around for several years you start to learn how to use it to help yourself. 
"It was an amazing experience going to New Zealand eight years ago and spending about a month at the heart of probably the most rugby-playing nation in the world, seeing the support, seeing the welcome of the locals and local towns having their road signs in Cyrillic, stuff like that in Blenheim where we were based initially. 
"We know Japan are notorious for putting so much attention to detail in everything they do. We are expecting everything to be planned out to the nth degree and I'm sure with the rise of interest in rugby in their country in the past few years, we are going to see a lot of attention for Russia to be playing in quite an exotic rugby-playing nation."
'When the Russian anthem was played, you couldn't hear a note. That's how hostile the crowd was.' https://t.co/CVy3wjlzvR

— liam heagney (@heagneyl) February 3, 2019
The predictions suggest Russia have travelled to the finals on a wing and a prayer, but they are not without some hope. They did need a generous leg-up to qualify in the first place, player eligibility sanctions against higher-ranked Romania and Spain belatedly opening the door to progress after a 2018 Rugby European Championship where Russia won just two of five matches. 
But they only lost out to Japan 32-27 in the closing minutes last November in Gloucester, the sort of result that gives Lyn Jones' team the necessary optimism that they can be competitive next Friday and in the weeks after. 
Respect for their efforts would be pleasing as being a professional rugby player in Russia is quite a hard slog. "It's less rewarding than most other popular sports in Russia," explained Artemyev, who had two seasons in the English Premiership with Northampton off the back of the 2011 World Cup.   
#RWC2019: Not just the on-field #RUS?? staff putting in a shift with the weights in Japan! ??????? pic.twitter.com/5hcy2DSp3H

— Rugby Union Russia (@russiarugby) September 13, 2019
"You can still make a living, a comfortable living out of it, especially if you're a national team player. You do get some preferential benefits from being in the national team as well. But for an ordinary player, it's nothing that will support you for the rest of your life, that's for sure.
"It isn't comparable with ice hockey, soccer or basketball salaries and I could list several other team sports that would earn considerably more than the rugby players. At the moment it's not huge. It's probably comparable to what some players earn in Federale 1 or Pro D2 (in France).
"A lot of guys may have some side business, which is not uncommon when you play rugby in Russia because you do have quite long periods of time without any games during the winters. If you're not involved in any of the national teams you're back in your city just training for several months without playing any games because of the climate."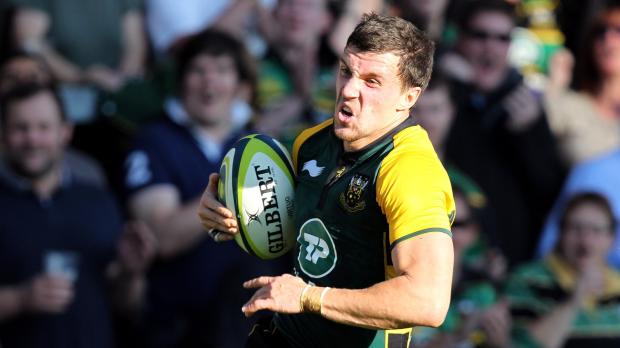 It was a stint in Ireland that began as a teenager which accelerated Artemyev's career and even though he is a long time gone from Dublin where he achieved a bachelor of law qualification, his patter seamlessly switches back into an Irish accent when reflecting on an adventure where he won provincial schools medals with the famed Blackrock College and represented age-grade Leinster and Ireland sides. 
"It was a transition year in my Russian school so my parents wanted me to study abroad for a year," he explained. "I just picked out a random school in Ireland through a study agency. They offered a few schools to pick from so I picked Blackrock because they told me they played a little bit of rugby there as far as they had heard. 
"I picked them as I didn't want up give up rugby for that year as I'd been playing since I was about nine or 10. I ended up in Blackrock, was underage for a junior cup competition that year and it just took off. The school wanted me to stay on and I didn't mind. I did that and went on to study in UCD and play for their college team. Seven years in total I spent in Ireland."
The Siberian city of Krasnoyarsk is where Artemyev now earns his crust, his Krasny Yar club pulling off a stunning October 2017 Challenge Cup win over Stade Francais. His additional role on a player's council helps to pad out his downtime, giving him an overview of the recent growth of the sport in Russia which he hopes is well-positioned to further increase awareness on the back of the World Cup.  
Artemyev doesn't think the Russian president, Vladimir Putin, is taking up an invite from former Japanese leader Yoshiro Mori to attend Friday's opening match, but what he is certain of is rugby is enjoying the assistance of Artemyev's namesake, Igor Artemyev, the powerful head of the Federal Anti-Monopoly Service who is now the national rugby federation's chairman. 
"We don't have any direct presence of the president [Putin] at our games or anything like that, but if he does say a few words of support it would be broadcast on all the channels instantly and would bring good PR for rugby. Igor Artemyev is a figure high up on the political scene in his role and the positive changes that have been happening over the last two years have basically all happened after Igor took over this new rugby role.
#RWC2019: Today players representing the nine clubs which comprise Team #RUS?? met the Japanese press (L-R)@metallurg_rugby @SlavaRugby@VVA_Podmoskovje@rugbykuban@Yar_rugby @FCGrugby @Enisei_STM @SaleSharksRugby
Lokomotiv Penza pic.twitter.com/vGCm4xDXmw

— Rugby Union Russia (@russiarugby) September 13, 2019
"There has been some good influx of funding towards the clubs and the championship will be expanded to 10 for the first time. It's eight teams now and it was only like six semi-pro teams a few years ago. There is good movement in the right direction and the World Cup will give it another impulse. 
"We're on the right track and hoping to raise public awareness, to make rugby more interesting and fascinating for people to watch and try out. The rugby union has been working hard to make it available to kids to try and there has been a programme the last few years re-introducing rugby back into the military services as well.
"The primary objective is to grow and develop the local championship because 95 per cent of national team players currently play in the Russian league. The more we can improve the league and the level of intensity of games, the better outcome we will get in terms of players' preparation to be competing at Test level."
How good that league currently is will be laid bare on Friday with the world watching on.  
WATCH: The trailer for the new RugbyPass documentary looking at the preparations of Tonga ahead of their World Cup campaign   
Comments
Join free and tell us what you really think!
Join Free