'We couldn't believe he put the boots on and ran out there' - Luke Morahan on Siale Piutau's sacrifice
Luke Morahan headed away from Twickenham a fortnight ago in agony. His shoulder had been damaged in a season-ending fashion and an operation would be required to put it right and ensure he will be back in the mix come the summer pre-season.
However, that wound was insignificant compared to the pain barrier Siale Piutau, his Bristol colleague, courageously played through.
The midfielder had only learned some hours earlier that his sister Ema, a defence lawyer from Auckland, had died following a short illness.
But rather than pull out of the Gallagher Premiership match versus Bath, the Bears co-captain insisted on playing in front of a crowd of 60,000 that included his currently injured brother Charles.
Morahan couldn't quite believe Siale's dedication to the club. "Yeah, it's unbelievable," said the Australian to RugbyPass. "A lot of us were talking and we couldn't believe that he put the boots on and ran out there.
"As an immensely emotional player it would have been very difficult, but it just goes to show what this club means to these guys and what rugby means to them and their families.
"We 100 per cent supported him in whatever he would have done and he just wanted to run out with us that day. That gives you a lot of perspective and a lot of belief that this guy is running out with you is out there because he loves to be playing with you. It was a huge effort from Siale and we're very appreciative he decided to do that."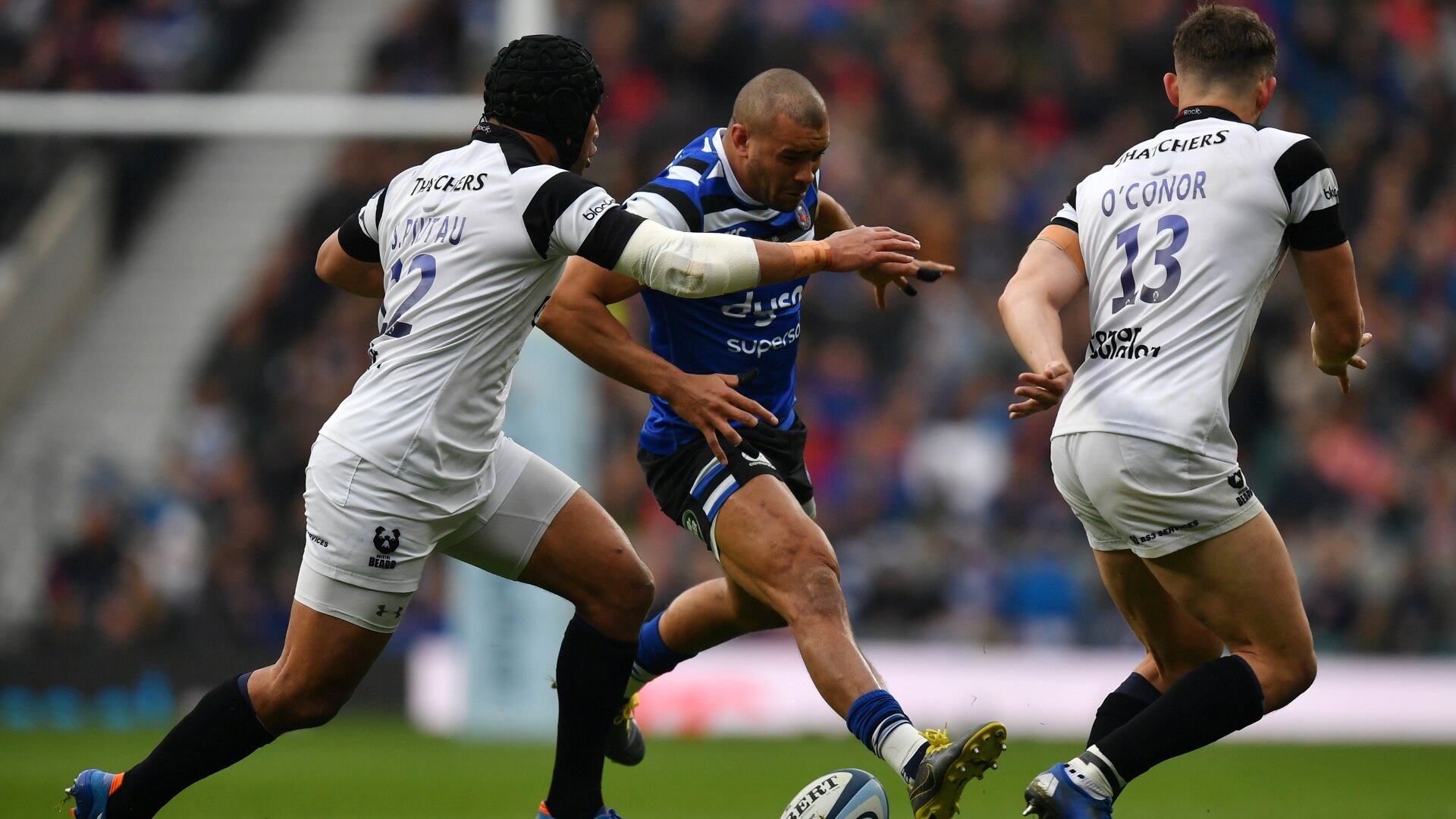 That type of unwavering dedication highlighted rugby's unifying qualities – Piutau had been bereaved, yet he thought it best he stood by his rugby family before returning New Zealand to properly grieve.
Contrast that with the regular divisive rows coursing through the sport in Australia, such as the expulsion of Western Force from Super Rugby and the current controversy that is the push to terminate Israel Folau's contract following his latest use of social media.
Getting into the ins and out of the Folau situation isn't for Morahan. What bugs him is the negative commentary it has generated for rugby union, the sort of headache it doesn't need when trying to compete for young hearts and minds in the crowded Australian sports landscape.
"I'm not surprised there has been a lot of controversy following what has happened but it's disappointing that these are the headlines that Australian rugby is getting because they are not in the best state in terms of the game itself in the country.
"They don't really need this sort of negativity at the moment, so hopefully it sorts itself out and we can get back to the rugby side of things. With the World Cup coming it is important for us to do well on the international stage.
"You see Australian teams doing well in Super Rugby, so if we can transfer that to some success in the World Cup it would be vitally important for the game in Australia. It's what we need – we need a bit of some good fortune and strong passion behind the game within Australia.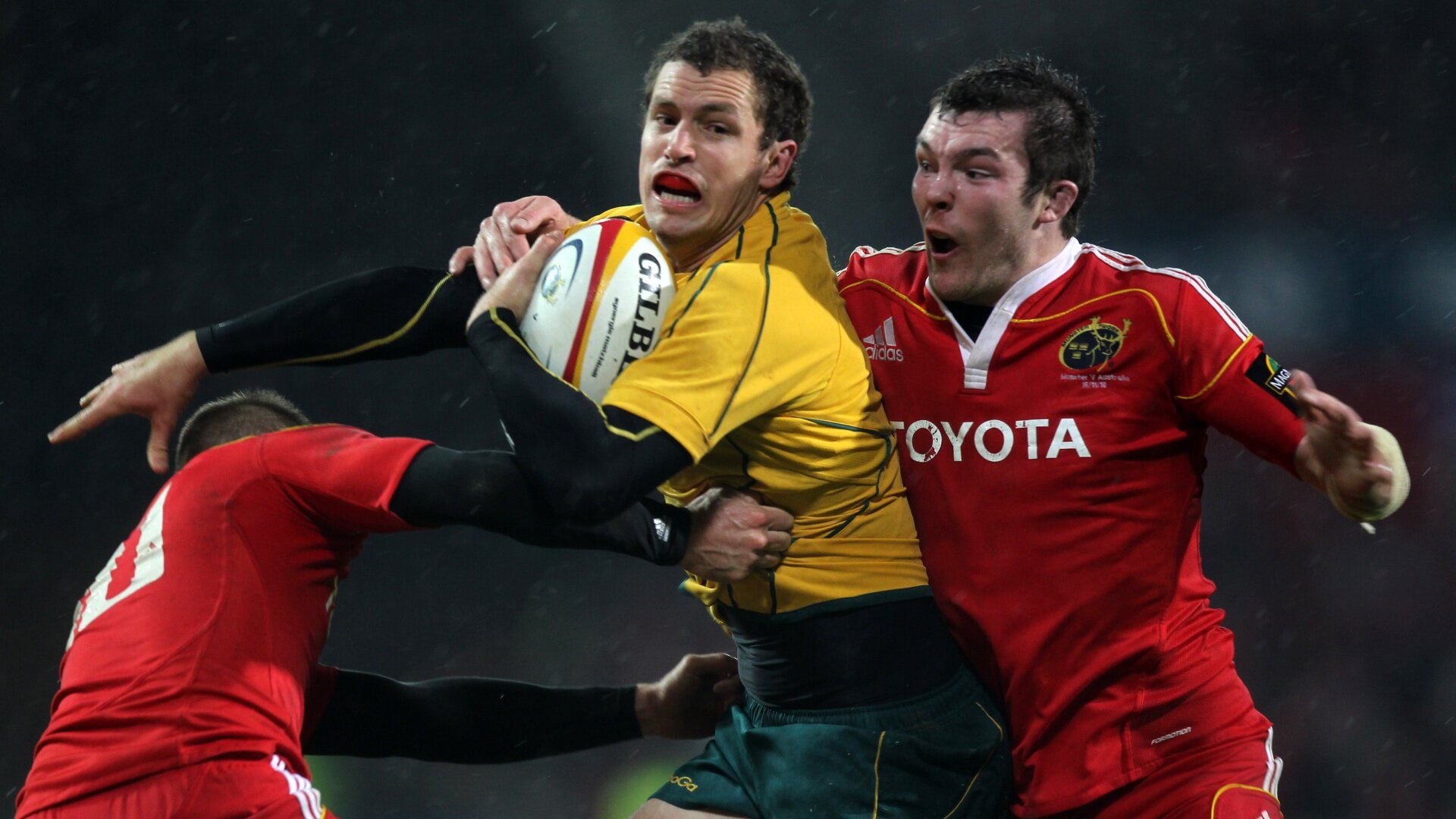 "But it's always the case (with controversy). If it's something that is going to sell the newspapers that is what they will pick up on, but hopefully what they will be selling newspapers for is Wallaby success in the near future," continued the 29-year-old before switching to the pervious massive row that engulfed Rugby Australia, the jettison of the Force from Super Rugby.
Morahan was immune in the sense that his deal with Bristol had been signed before the definitive decision was made to cut the Force. But all the same, he was bemused by what happened and hopes his old franchise can make a successful go in their planned new tournament with a variety of Asian franchises.
"It was a tough period, but I'd known that I was moving on prior to that happening. I have still got a lot of mates playing down there and they're enjoying it.
Legendary hospitality here in #japan Coming together after a great battle on the field with @CC_RedSparks & #SanixBlues Looking forward to the next step up against @JRFURugby 'A' team in #tokyo next weekend pic.twitter.com/27RcZm2lwh

— AndrewReadyOfficial (@AndrewReady02) April 20, 2019
"It's disappointing that the competition had to be delayed again for another year but they are playing these exhibition games at the moment and you can see the crowds turning out for them. It's a pretty high standard of rugby.
"The guys who I have spoken to who are still there are really enjoying it. They're in Japan at the moment, so they are travelling a lot and getting the most out of it. Hopefully, their competition starts next year and it takes off because it would be great for them but also World Rugby. It would be great to see a competition in that region that does well."
Morahan had initially signed for Bristol believing it was the Premiership he would be competing in. Their relegation before he arrived in summer 2017 knocked that assumption on the head and it was only last September, following a detour season travelling the highways and byways of England on Championship duty, that he belatedly got to learn all about the true competitiveness of the elite league.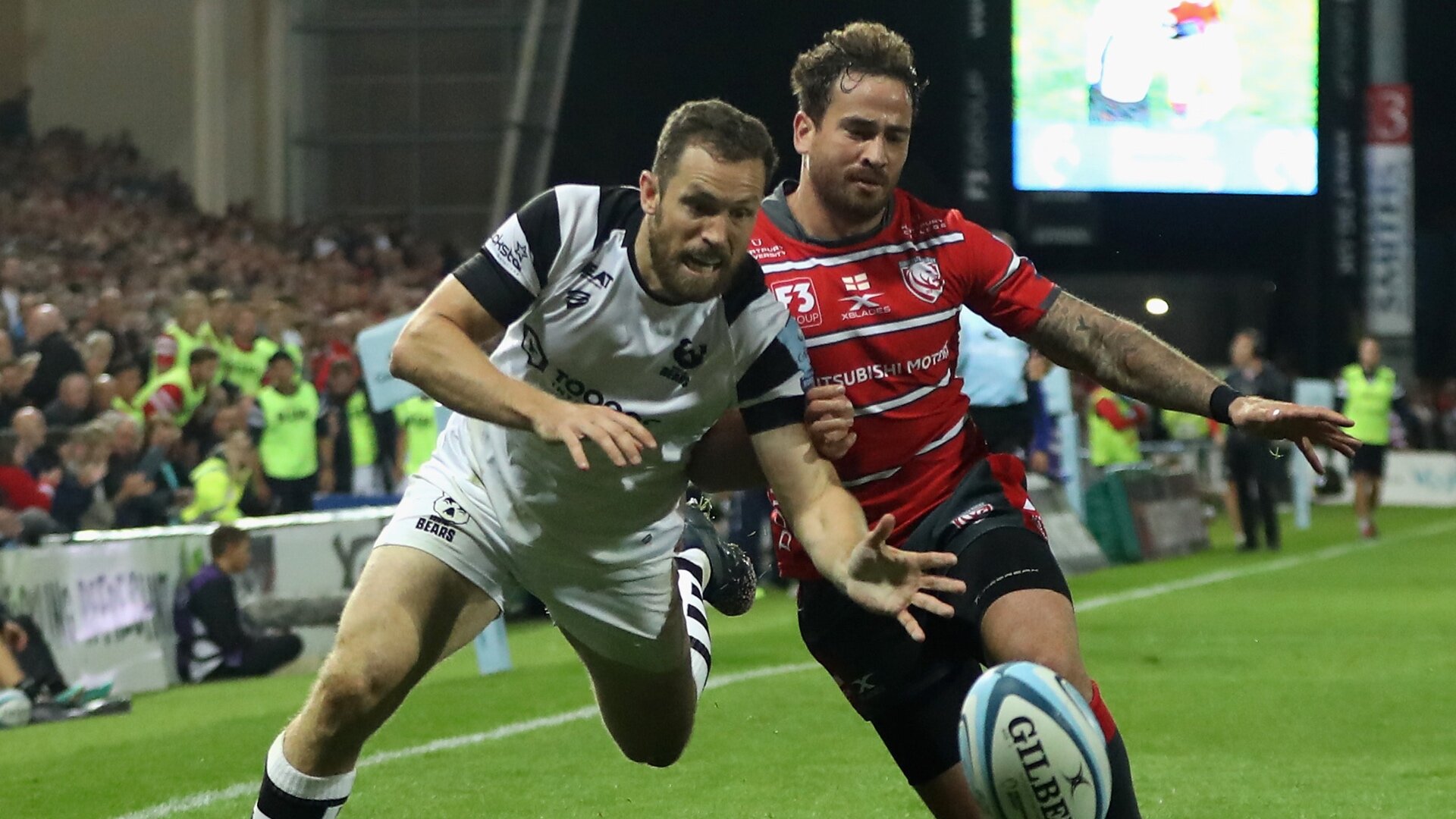 "It was a bit of a step down in terms of the speed of the games," he recalled about his Championship penance. "Super Rugby is a very quick competition in terms of the length and also the speed of the game. Coming over here to a competition like the Championship was a bit slower.
"The quality was definitely there, the physicality was very high, but it was much slower and a much longer run competition. Throughout the winter it felt like that. It was a little bit different, but I thoroughly enjoyed it.
"You got to see the countryside pretty well in the Championship. You went to some far-out places, but that was great. That was part of the reason why I wanted to come over, to go around and see new places, and you definitely do that with the Championship.
"You get to go to some pretty strong rugby communities who really enjoy the sport and get out and support their local team. It's great to get out there and be a part of that and see the somewhat grassroots-type games being played in those sorts of areas. It was enjoyable."
Now, though, it's all about the Premiership and while Morahan is confined to the stands as Bristol chase down a possible Champions Cup qualification spot, his injury has allowed him some space to reflect on how good for his game his switch to England has been.
"I definitely think I have grown as a player. The Premiership has taught me a lot about turning up week in, week out, but it's more so the Bristol environment that I have been a part of and the coaching staff. I've learned a lot from them.
Didn't quite get there yesterday. However, bears fans out in full
force once again. Epic day competing in The Clash. #COYB ? pic.twitter.com/AsAtov8CDl

— luke morahan (@Ljmorahan) April 7, 2019
"Pat (Lam) has been fantastic in learning a lot from a game plan standpoint. Positionally we have some world-class players like Charles Piutau and those guys, you can't help but learn a lot from them. Pat's instilling confidence within the group and within you individually for you to go out and play and do your best.
"I have learned a lot in terms of game play, strategy, self-confidence and your ability. All that side of things has been fantastic and I have grown massively as a player being over here."
Having tried to spread the rugby message in a place like Perth, Morahan is clued into what Bristol are up to in their community. He endorses the work their community foundation gets up to in stitching rugby in the fabric of a football-dominated region and he happily represented the Bears at their Gallagher Train with your Heroes session for the Cheddar RFC under-10s.
Great night down at the @Cheddar_Rugby club. Some serious talent coming through. Thanks to @GallagherUK for organising this great event. #grassroots https://t.co/PTV8sAArsk

— luke morahan (@Ljmorahan) April 17, 2019
"It's fundamentally what we're about. As a Bristol Bears group now inspiring the community through rugby, it goes hand in hand. The better we do, the better things are off the field in the community.
"It's important for us to get out and support that message, support the grassroots stuff. It's all part of what we believe as a group. We want to achieve off the field and bringing young Bristol guys through to end up playing for the Bears would be fantastic.
"It's part of our vision and this community work is all part of the fundamentals we have to lay down to be able to achieve that later."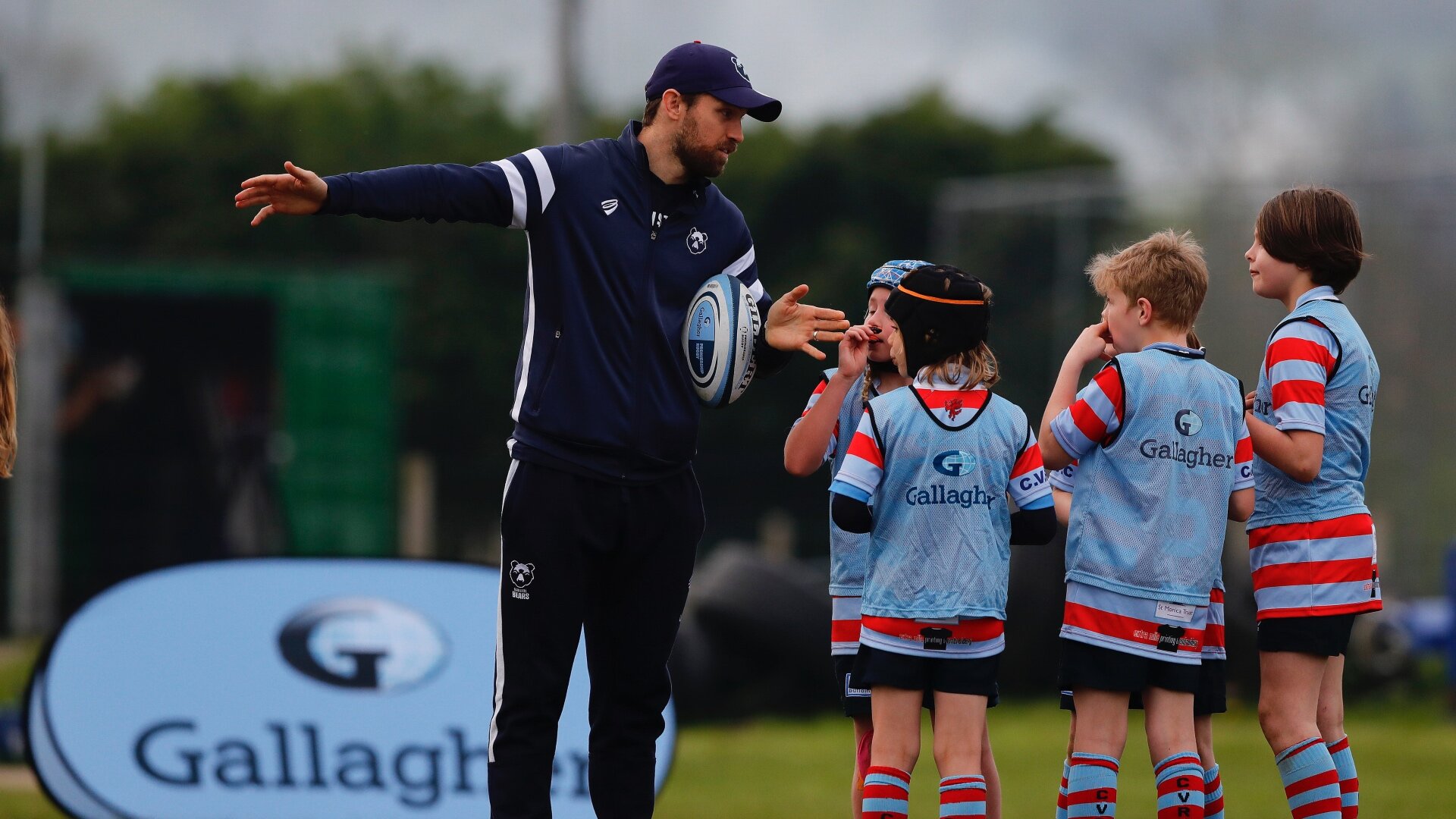 Comments
Join RugbyPass+ now and be apart of the conversation with all-new commenting!
Join Now