Three, possibly four, Premiership clubs are in genuine danger of going under
Trapped in our homes with no other outlet, rugby social media is in overdrive. Every which way you look on your smartphone, web pages are sopping wet with nostalgia, what-ifs and fantasy XVs. If you want to know how much a fan base loves its sport, take it away from them.
And yet, despite the strength of the outpouring, the frailty of the sport cannot be disguised. Rugby is ailing; it has been for quite some time. And without the rosy-cheeked complexion of fixtures, the sport's pallid and listless condition has become increasingly evident.
(Continue reading below…)
Big Jim and Goodey are back and joined by Italy international George Biagi, who updates The Rugby Pod on how coronavirus is affecting his country
In England, the situation is critical and complex. We knew, regretfully, that this pandemic would claim lives. But could it also be about to kill off a whole sport? The balance is precarious. Clubs in the Gallagher Premiership have all cut staff and player salaries. The money from TV is not currently forthcoming and the clubs had to act promptly.
The CVC money was quickly eaten up by clubs spending in the region of a million pounds a month. The process has been understood by the players. The RPA, the union in place to support the players, has rightfully suggested they seek legal advice, but most players recognise this is about their wider existence rather than them missing out. The players know why cuts need to be made.
What makes things trickier for the clubs is that BT Sport's new TV deal was being negotiated. When Covid struck, Premiership Rugby and BT were thrashing out an agreement for 202  which sensibly has now been shelved pending developments with the pandemic.
Unfortunately, it means there is nothing concrete about the season after next. BT Sport have been incredibly supportive of Premiership Rugby during this period but they are understandably holding back on the future. That makes planning long term a lot more tricky.
Let's assume a broadcast deal is secured on similar terms to their most recent contract – does that solve things for the Premiership Rugby clubs? In short, no. However, a potential answer has ironically been presented to English rugby's top tier by this global pandemic. Cutting salaries will allow clubs to operate in the short term, but the whole sport would be a great deal better off if the clubs could drop salaries forever.
I asked Ed Slater a question on the Gloucester Rugby Podcast this week. Slater, the ex-Leicester lock now in situ down at Kingsholm, has recently completed an MSc in sports directorship during which he wrote a dissertation on the financial issues facing rugby.
His findings are a closely guarded secret and it's not difficult to work out why: his livelihood and that of his fellow professionals would be under the microscope. The question I asked Slater on The Podding Shed was relatively simple: has the Covid situation fast forwarded the collision course rugby's finances was on?
"It's a lot more difficult for those lower paid players to stick their heads above the parapet because they might be judged for doing so."https://t.co/w5m6CkKwYw

— RugbyPass (@RugbyPass) March 27, 2020
His answer was understandably fudged for the medium he was speaking on, yet an affirmative came in USA Rugby's own most recent press release as they announced they were filing for Chapter 11 bankruptcy. "Existing financial challenges have been accelerated by the impact of the Covid-19 pandemic," they declared. Chapter 11 gives them a chance to reorganise themselves and their debt. I wonder how many Premiership Clubs would like to do that, given the chance?
Over the last ten years, players' salaries have steadily increased. Naturally, as the years have gone by and details of deals have been released, the next player has desired more. Good agents are a knowledgeable lot and they are aware of the going rate for every type of player, just wanting to get a smidgen more for their man. Hence things have constantly crept upwards, every club trying to keep up with the other, each trying to make their own players feel a little more special.
Of course, with hindsight, they should have resisted. Some did try and put things in place. Harlequins did a very good job of retaining the top tier of their players by making sure that no one in that bracket was paid more than another. The top tier players were allegedly paid the same salary, knew they were equal and that no one was earning more than them.
Quins were able to hold onto a huge amount of talent in that way, but even this seemingly solid nut was eventually cracked. The London club have lost perhaps their greatest asset as Kyle Sinckler, the England and British and Irish Lion prop, will join Bristol in summer. It doesn't take much to guess that he must have been offered more than that top tier.
The fact that this approach is not unilateral is its undoing. But how can you create that unity amongst clubs competing against each other? If one club has a wealthy backer happy to meet that overspend, then there is little stopping the outbidding. But does this do our sport any good? It seems strange to talk about altruism amongst those hunting personal triumph, but the thrill of the chase is killing the horse. As we have already discussed, we love the horse more than anything else.
"I hope we all get some external help because I would hate… it would be disastrous for the game if we lost clubs" @CoventryRugby boss @njperformanceuk fears the worst – writes @heagneyl ???https://t.co/W0CU4euLRu

— RugbyPass (@RugbyPass) March 29, 2020
The other issue muddying the water is marquee signings. This was brought in to ease the pressure on the salary cap, allowing each club two players whose (normally large) salaries would sit outside the cap. But the unrecognised effect of these inflated salaries is how they skew the range on which all other players sit.
Let's stay with Bristol to explain the difficulty. It is pretty well known that one of their marquee players, Charles Piutau, signed a £1million-a-year deal. This number then becomes something of a gauge for all other personnel in that squad.
Let's look at some of their younger, very promising players: Callum Sheedy, Harry Randall, Piers O'Conor, all playing a large part in the Bears' campaign. Are they each worth only 20 per cen of Piutau?
It doesn't sound much but even if they agreed that their contribution to the squad is worth only 1/5th of their beloved full-back, then they should be asking for at least £200,000-a-year next time they come to negotiate their contract (£80,000 more than the average Premiership wage). Another question for clubs: is one Piutau worth five O'Conors? Marquee signings cause more problems than they solve.
The other unusual thing that has been happening in rugby is scheduled pay increases. Even for non-playing staff, multi-year contracts are written as such (as an example): £40,000 for the first year, £45,000 for the second, £50,000 for the third. There is no reason for that increase. It is not based on hitting targets or success in the role. But this is how it has always been in rugby.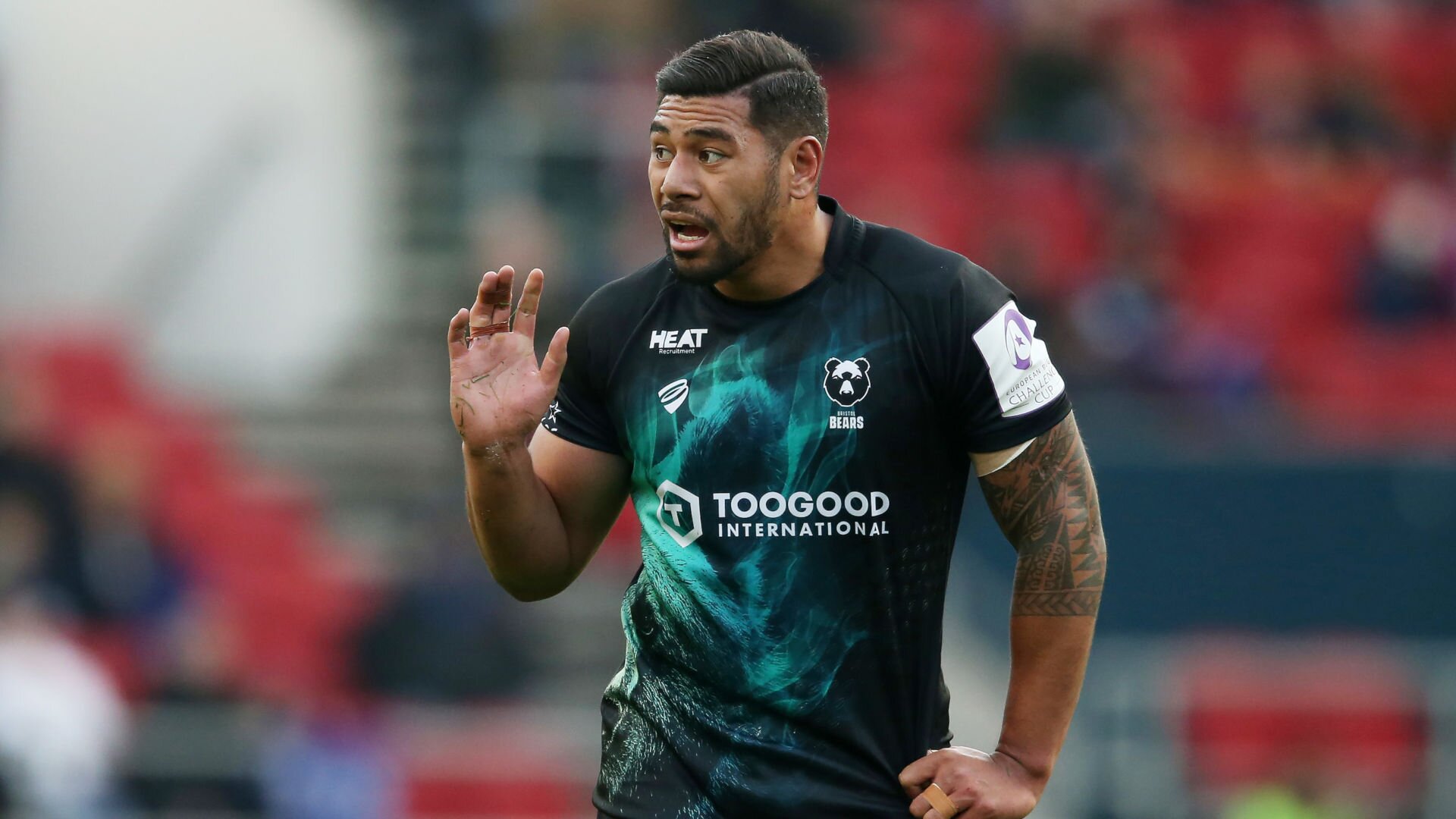 Commercially, this is crazy. No other business entity would work like that. Many players' contracts are the same: £140,000 becomes £150,000 which then becomes £160,000. £20,000 spent for no reason. The commercial world is not adverse to bonus payments but that must be connected to financial or company success, and there is next to none financial success in rugby.
Some rugby club bosses want a lowering of the salary cap. This would be a potential solution but it comes with serious complications. What about those already on deals and those hoping for their final step up? Many players will have their lives set up on the promise of certain amounts coming in.
The dichotomy is between an individual demanding what they think they are due versus the club staying afloat. The way society has acted recently doesn't make me hopeful that selfishness will be avoided. And in a way, why should current players foot the bill? The more questions you attempt to answer, the more queries are put forward.
How serious is this? My understanding from conversations with people within the game is that there are three, possibly four, Premiership Rugby clubs in genuine danger of going out of business in the next few months. Maybe that is what needs to happen. Maybe the best developments will only be made if everyone folds and has to start again. All I know is, nothing is off the table in these unprecedented and deadly times.
WATCH: Billy Vunipola chats to Jim Hamilton in the latest episode of The Lockdown, the new RugbyPass series

Comments
Join RugbyPass+ now and be apart of the conversation with all-new commenting!
Join Now