Jones should admit his decisions cost England the Calcutta Cup - Andy Goode
I've praised Eddie Jones for adapting in recent months but he should hold his hands up this week and acknowledge that his decisions cost England the Calcutta Cup.
It's difficult in the heat of the battle and giving your thoughts in the immediate aftermath but he should've got Jamie George on the pitch quicker and the decision to take Marcus Smith off just after the hour mark was a mistake and I think people would respect it if he admitted that.
Jones has looked far more at the Premiership, picking on form ahead of this tournament, and he deserves praise for doing so but we can't shy away from the key errors that cost England the game at Murrayfield and it's vital to learn lessons to avoid anything similar occurring at the World Cup next year.
There are only three reasons why you should be taking your first choice fly half off. If he's having a stinker, if you're so far behind and you need a different spark or you're so far in front that you think the game's won, that's fine. Otherwise, leave him on.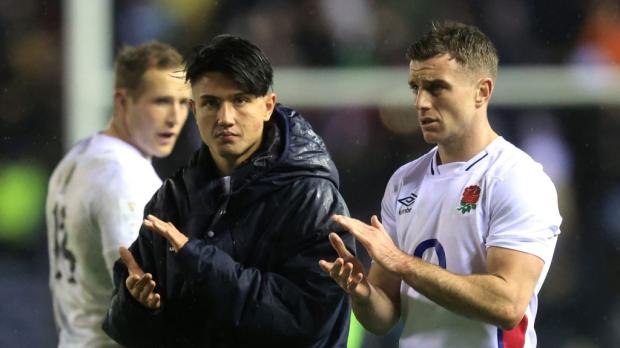 Maybe it was arrogance and Eddie thought that England had wrestled back the ascendancy and had the game in the bag at 17-10 but that clearly wasn't the case in the cauldron of Murrayfield.
I know people will say George Ford didn't do a lot wrong but momentum is huge in sport and it shifted massively when the changes were made.
Ford wasn't even in the original squad when it was named and was only added when Owen Farrell was ruled out with injury. Smith is Jones' first choice number 10 and he's got to back him to the hilt.
The use of replacements is already a contentious subject, with some of them looking preordained and Jones' use of the term finishers a bit of a gimmick, but replacing your fly half is completely different to taking off a prop or a winger.
As the fulcrum of the team, it takes a while to get into the game and adjust to the pace and you don't have the same feel for what's going on as the man who's been on the pitch for the previous hour.
In the white hot atmosphere of a Calcutta Cup clash at Murrayfield, split seconds and fine margins are going to make the difference and it's tough to come on and hit the ground running. I know Gregor Townsend didn't have anyone equivalent to Ford on the bench but it wouldn't have crossed his mind to take Finn Russell off.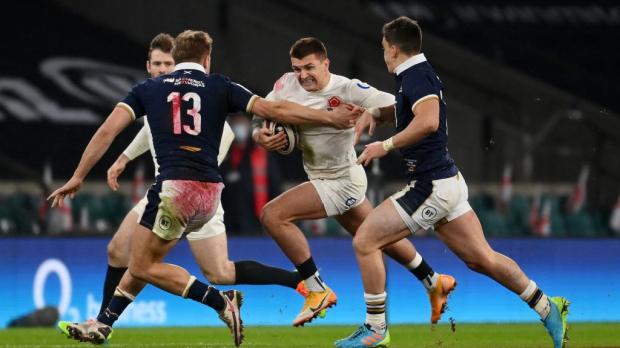 After Ford had come on, there was indecision around whether to kick to the corner and then he only made about 10 metres when doing so and Henry Slade was still on the pitch.
Slade is renowned for drilling the ball deep into the corner for Exeter, the angle was far better for a left-footer and he has been doing that job for England as well, so it beggars belief why he wasn't the man with that responsibility.
Clearly, leaving Joe Marler to throw into a lineout and not getting Jamie George on the field was also a big error and Jones has accepted as much.
"We thought we could wait for a scrum because we wanted to keep the back rowers on at that stage," he said.
"Scotland were moving the ball around well. We thought we needed that third back rower on. Certainly I take the blame for that."
That was a change he should've made but it just looks like he's making changes for the sake of it with some of the others. Kyle Sinckler was having a stormer and Lewis Ludlam was going really well too when he was taken off.
There was controversy around the scrums at the end but Ben O'Keeffe had a good game and Jones shouldn't be using the referee as a smokescreen and joking about doing a Rassie Erasmus-style video.
He criticised Erasmus and labelled him 'disrespectful' after that episode and the focus should be on Jones' decision-making rather than being deflected onto O'Keeffe.
Someone asked me last week whether Jones would lose his job if England had another bad Six Nations. I don't think he would and I still think it's the right course of action for him to lead the team through to the World Cup.
Nevertheless, accountability is important and his mistakes did cost England the game on this occasion. He deserves praise for some of the adjustments he's made since last year's Six Nations but should hold his hands up after reflecting on this latest Calcutta Cup defeat.
Comments
Join free and tell us what you really think!
Join Free