'If we don't act soon winning championships will become a thing of the past'
Rewind the clock to 1988 a Triple Crown winning Wales side get massacred by the All Blacks on their ill-fated tour of New Zealand.
Upon their return home one of the world's best players, Jonathan Davies, requests a meeting with the Welsh Rugby Union in a bid to warn them of the consequences of neglecting the pyramid below the national side.
Davies fears Welsh rugby will slip into the doldrums, and he is proved right with Wales experiencing the most barren period in their history at test level between 1988 and 2003. Structures were put in place to resurrect Welsh rugby in 2003 with the formation of five then four professional regions. The concentration of talent was arguably the main reason Wales were crowned Six Nations champions six times between 2005 and 2021.
But despite their recent success at test level, Davies, who is one of the most respected pundits on television, fears they will slip back into the dark ages unless the Welsh Rugby Union give the regional game, and the development pathways the attention to detail it deserves.
"As a Welshman and one who wants Wales, the regions, the Premiership, and the age grade sides to do well I feel like I have to speak out," a concerned and passionate Davies tells RugbyPass.
"I've seen the way the likes of Ireland have developed in comparison to us, and things need to change below the national side. People will say everything is all right because Wales have done well, but how long is that really going to last?
"We've been very lucky that we've had a great bunch of players who have stuck together, and done really well with limited resources but where has the planning and the strategy been over the past four or five years to ensure we continue to be successful?
"It looks as if the WRU are just concerned about the top end of the game. I think it's worth asking the question whether the professional game should be split from the grassroots game when it comes to governance.
"We are too small a country to be fighting amongst ourselves. We need a plan and a structure everyone can buy into because ultimately every level of the game be it the grassroots, Welsh Premiership, or the regions need each other.
"Money is important yes but so is getting everything aligned because everyone in Welsh rugby needs to feel a sense of belonging."
While Wales' success at test level over the last decade even surpasses what was achieved in the halcyon era of the 1970's the level below has been neglected. Aside from two seasons of success at the Scarlets, the regional game has struggled badly for results despite producing a generation of world-class players which has propped up the national side.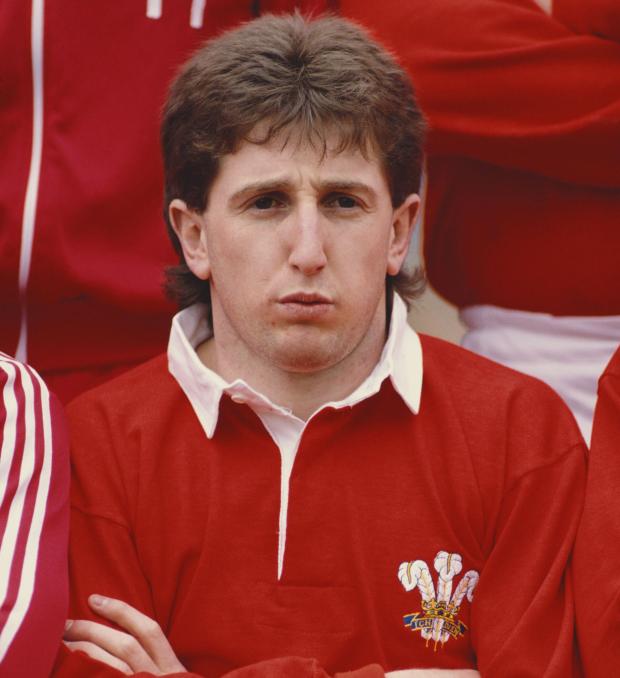 For over a decade Welsh fans have looked across the Irish sea with envy at the level of success enjoyed by their Celtic cousins at provincial level with Leinster and Munster winning six European Cup's between them. In Ireland €45,604,636 is spent on the professional game, and €12m on elite player development. In contrast the WRU allocated only £33m to the professional game before Covid while it has also crippled its professional sides with a £20m Coronavirus Large Business Interruption Loan they are struggling to get refinanced. Davies isn't comfortable getting drawn into a financial debate, but he is keen to stress how he'd go about nurturing the next generation of Welsh talent.
What helped propel Davies to stardom as a player was the intense competition for places which existed in Welsh rugby at the time, while his move to rugby league put him out of his comfort zone. Davies knew he had to push his game to a new level every week to retain his place in the Wales side, and to earn the respect of his peers following his high-profile move to rugby league. Davies, who is known in rugby circles as Jiffy, insists this competitiveness is missing below the national side when it comes to Welsh rugby. He concedes money plays a big part in determining the prospects of any side but he insists the culture needs to be stronger.
"I desperately want the likes of the Scarlets and the Ospreys to be competing for silverware, it's as important as the national side being successful," said Davies.
Former Wales player and executive Rupert Moon on:
? Regional rugby in Wales
? Crowd levels
? Club and country#UnitedRugbyChampionship #walesrugby ???????https://t.co/ygYEBZvmMQ

— RugbyPass (@RugbyPass) December 30, 2021
"In England you ask a player who he plays for, and he'll say I play for Harlequins and then England. But in Wales it's different, a lot of players know they are guaranteed their place in the Wales side no matter how they play at regional level.
"That isn't right. It's all about creating a competitive environment below the national side, and competition for places is paramount when it comes to developing players.
"We also need to be doing a better job with regards developing coaches. There are too many coaches who haven't got the required level of experience in the development pathway and at the regions.
"This space has become very transitional with some coaches moving on too quickly which is not always good for pathway continuity, and quality control.
"The WRU need to be investing in the regions and there needs to be a clear plan as to how they are going to make them competitive again in all competitions. It also goes back to my point about aligning all levels of the game because if you could do that, I believe we could attract more investment, and sponsors into the game as well as maximising the limited resources we currently have.
"Having quality overseas players like when the Ospreys had the likes of Jerry Collins, and Filo Tiatia will also help create a stronger environment which will in turn aid in the development of Welsh players.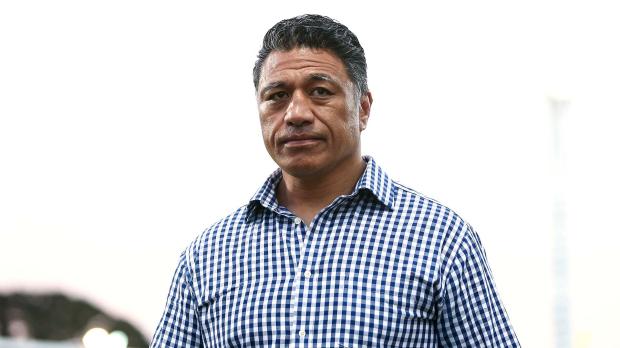 "If we don't get the regions playing at a higher standard then it'll slow the development of our players. We haven't had a world class full back come through to challenge Liam Williams, and Leigh Halfpenny for years. These things need to be addressed if we are to continue being successful because if they aren't then Wales will start to struggle."
In a glittering on-field career which encompassed both codes of rugby Davies played across the world with successful stints in Australia's NRL, and the Super League. Wales' current development pathway has frustrated the 59-year-old for quite some time, with the semi-professional Welsh Premiership not providing the required standard to adequately develop the next generation of professional player. This has been a fierce topic of conversation for several years with coaches insisting the gap between the Welsh Premiership and the United Rugby Championship needs to be bridged with regional A sides. Davies believes the Premiership should be Welsh rugby's jewel in the crown and is concerned by the standard of rugby on show.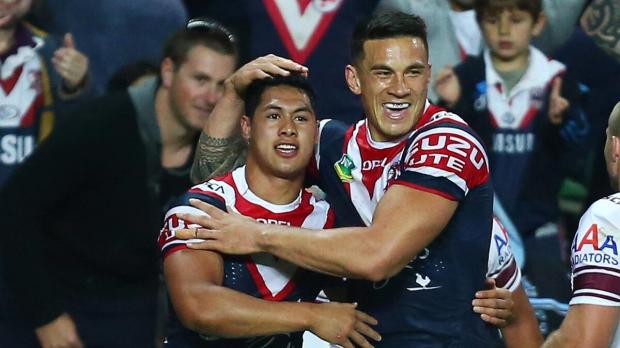 "Having played in the best competition ever, the NRL, I know what a quality aligned development pathway looks like," said the former Neath, Llanelli, and Cardiff star.
"On a Saturday there'd be an under 21 game on the main pitch at 12 o'clock, and then there'd be a reserve team game at 1.30pm, and then the senior game at 3pm for the Sydney Bulldogs.
"If you played well for the under 21s, you'd be on the bench for the reserve team, and if you had a stormer for them you could be playing for Sydney Bulldogs in the NRL the following week.
"Compare this to Wales where players don't know if they are coming or going. Is the Welsh Premiership a high enough standard because some players get sent to play in the English Championship, or do we need regional A sides?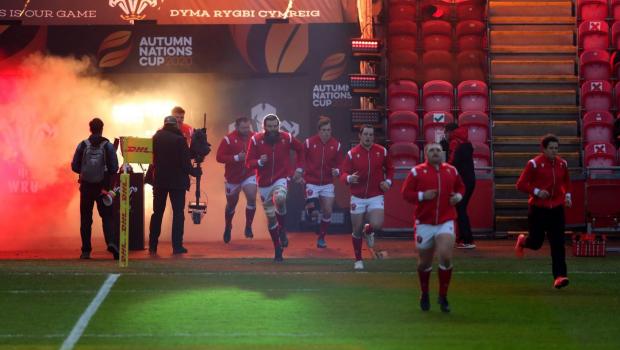 "This is a debate which has not been resolved in the last 10 years which highlights the difficulty in implementing change, but it shouldn't be an excuse. Strong leadership cuts through these barriers and gets things done.
"The pathway is very mirky. You've got half a dozen players playing in the English Championship.
"Why are they playing there and not the Premiership? Why isn't our pathway good enough?
"What is the purpose of the Premiership? Cardiff RFC have rightly used it as a development tool, but some other clubs don't use it as a development tool which creates mismatches.
"With the right vision, leadership, and alignment it could be our version of the Mitre 10 Cup which would not only be good for our players and coaches, but our communities too."
Davies is a big believer in using Welsh schools to engage with the next generation of talent, but his main hope is that rugby can prosper at all levels of the game.
"The schools and club hub programme is a good example of how schools, and clubs can come together," said the 59-year-old. "It's this form of collaborative thinking that could be extended at all levels of the game.
"The pathway opportunities are there it just needs a coherent plan which eliminates the Silos and gives responsibility to each and every stage to deliver on its potential."
In 1988 Davies' warnings were ignored by Welsh rugby chiefs, let's hope the same mistakes aren't repeated in 2022.
Comments
Join free and tell us what you really think!
Join Free