Cruden is a risk, but it's one Bath should take
Transfer season in the Gallagher Premiership is well upon us and one of the more eye-catching rumours that has been doing the rounds is that of Bath's interest in Aaron Cruden.
The former All Black has been plying his trade with Montpellier since 2017, a move which saw him sign off from international duty with an impressive haul of 50 caps to his name.
Cruden, 30, had initially been stymied at international level by the legendary Dan Carter, before the rise of Beauden Barrett saw his chances of taking hold of the jersey diminish. With 24 of those 50 caps coming from the bench, including 10 of his last 11 appearances in the black jersey, a lucrative move to France made sense for the then-28-year-old.
Unfortunately, injuries have meant that his time in the south of France has thus far been quite staccato, with opportunities to put together a consistent run of form and really put his stamp on Montpellier few and far between. A knee injury last season and a calf injury this season have plagued him, and whilst none have been serious, long-term injuries, they have prevented him from properly establishing himself at the Altrad Stadium.
Is it wise, therefore, for Bath to push the boat out and try to sign a player with a significant injury history, who has just turned 30 years of age?
Continue reading below…
Watch: Eddie Jones discusses his England squad ahead of the Six Nations
On the surface, you'd say no. A history of injuries in Super Rugby does not bode particularly well for a player when facing the attritional nature of the long Premiership season and Bath have been burnt in recent years by lengthy injury lists. It has been one of the contributary causes of their fall from Premiership contenders to one of the sides making up the numbers in the middle of the table.
Throw in the fact that Cruden is reportedly on something close to £600,000 a season in the Top 14 and Bath are unlikely to get him for much cheaper than that. Age and injuries might see those salary expectations drop a little, but it certainly doesn't come across as a sure-fire home run hit.
There would also potentially be compensation to pay, with Cruden's Montpellier contract lasting until 2020. Under the current salary cap legislation, transfer payments are included in the cap, so for it to be a realistic option for Bath, he would either need to be a marquee player or Montpellier would have to forego most, if not all of the compensation. It is unlikely they would do that but not impossible, given that they already have Johan Goosen on the roster, as well as the impressive 20-year-old Thomas Darmon.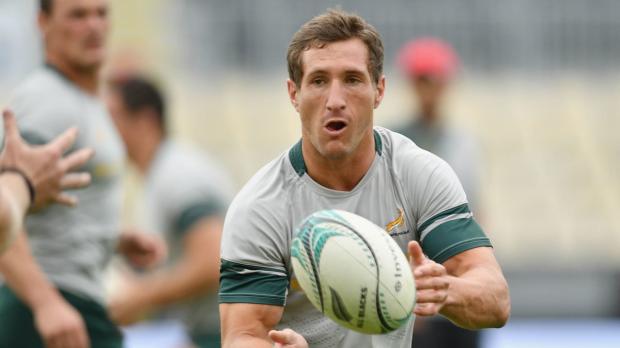 Those are the negatives. History of injuries, high salary expectations and potential compensation to pay. The positives, however, are considerable.
If you look at Cruden's career as a whole, he has been one of the top tier fly-halves in the game over the last decade. It was Cruden, not Barrett, who began to eat into Carter's playing time with New Zealand, and for a long time he was proclaimed as the successor, with Barrett often tipped as the change of pace player from the bench. Admittedly, Barrett's development soon put pay to that, but that shouldn't take away from what Cruden has done as a player in the international and club arenas.
At the Chiefs, he led the franchise to back-to-back Super Rugby titles in 2012 and 2013, as well as never failing to make the playoffs with Hamilton-based side. He shone inside of Sonny Bill Williams, putting the centre through the right holes and then playing off of the direct, defence-drawing runs that the former rugby league man would make. At Bath, he would be paired with Jamie Roberts and Jackson Willison, the latter of whom was also a teammate at the Chiefs, and though neither have the all-encompassing skill set that Williams does, they are direct and they will tie in defenders.
If you have those kinds of runners at 12, Cruden would then be able to fold around the corner and work with the elusive threat that is Jonathan Joseph. The club also have Max Clark and Max Wright on the books, two guys who provide another direct threat outside of Cruden when Joseph is with England or injured, potentially creating another opportunity for the fly-half to turn the corner and try and find space with the enviable crop of wings Bath have.
Another thing going for Cruden is the pack at Bath. If you're signing a slightly older fly-half who has his injury issues, you want a pack that can deliver front-foot ball and Bath have just invested in three brand new props. Lewis Boyce, Will Stuart and Christian Judge are all on their way to the Rec and at least two of them you would describe as very impactful ball-carriers in the loose. Couple that with players like Zach Mercer, Beno Obano, Sam Underhill, Jack Walker, Tom Ellis and Josh Bayliss, and there's an encouraging age profile to Bath's pack that should see them grow, rather than diminish in effectiveness over the coming seasons.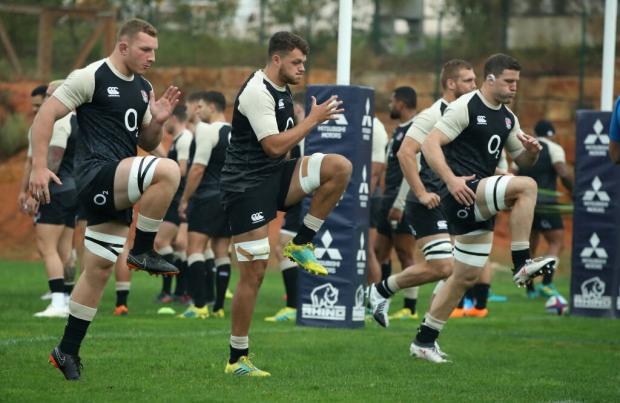 In addition to that ball-carrying element that Cruden would want from the young Bath pack, there are also plenty of players adept at the contact area. If Cruden is to play at tempo and keep trying to turn the corner outside of direct-running centres, he will need mobile forwards capable of staying with him and delivering quick ball, so that he can expose defences that won't have had time to properly reset. Again, Bath do not lack for these types of players.
There is a clear opening at fly-half, too, with the departure of Rhys Priestland at the end of the season and, in Freddie Burns, Bath have one of the best competing fly-half situations in the Premiership. If Cruden were to be brought in, not many other teams in the competition would have a foil and competitor as effective as Burns. Firstly, this allows Bath to be more comfortable rotating Cruden and ensuring he's not overplayed, and secondly, it provides insurance. Should Cruden's track record of injuries follow him to the Rec, the deputy they have at the position is capable of stepping up and performing at the Premiership level.
Cruden is also of an age where he shouldn't, too significantly, hinder the development of emerging talent at the club at his position. Bath already have fly-half Tom de Glanville on professional terms, with the playmaker in his first year out of school and also studying at the University of Leeds, whilst Orlando Bailey, who still has another season in the U18s to go, is another one to watch out for. This pair could learn a lot from Cruden and by the time they are ready to take the reins – with de Glanville also capable of playing 15 in the meantime – Cruden's contract might be up. The potential problem with signing Handré Pollard, the other big-name fly-half that Bath have been linked with, is that at 24 years of age, if the club retain him for the long-term, he is going to make it difficult for de Glanville and Bailey to organically rise through the ranks and realise their first team ambitions. Not to mention the fact that the club would also likely lose Pollard to Springbok duty during the international windows.
To train day in, day out with a player of Cruden's ability and pick the brains of a fly-half who reads the game as well as any who are currently playing, could prove to be very beneficial for both de Glanville and Bailey, as well as a great opportunity for other emerging players in the coming years, such as Max Ojomoh and Gabriel Hamer-Webb, to play alongside in the same back line.
There is no doubt it's a risk. Not every Kiwi fly-half is going to be a Nick Evans in the Premiership.
Recent Wasps signing Lima Sopoaga, who had previously been one of Cruden's rivals for the All Blacks jersey, has had his struggles early in England. He and Wasps will be hoping that it's just an acclimatisation process, as well as a symptom of the team's struggles in general, but there is no magic guarantee that a player who excels in Super Rugby will necessarily excel in the Premiership.
It just feels as though Bath are well-suited to the risk, though.
They need a fly-half, they've potentially got a marquee spot opening up, they have good competition at the position and young talent coming through that, should Cruden struggle, means they won't be in a hole for too long and are unlikely to be set back too significantly in their development as a club.
For all the positives that a fit and confident Cruden could bring to Bath, that seems a calculated risk worth taking. As a marquee player, exempt from the cap in salary and compensation, Cruden could be an excellent signing for Bath.
Watch: Big Jim's Big Interview with Simon Zebo
Comments
Join free and tell us what you really think!
Join Free