Cockerill's plan to raid Pacific Islands for the next 'Tuilagi'
Edinburgh boss Richard Cockerill is planning to raid the Pacific Islands for more "x-factor" players to join Fijian star Viliame Mata who is staying at the club until 2021.
Having kept their most dynamic ball carrier despite interest from French and English clubs, Cockerill is now determined to bolster his squad with players who can make a similar impact in Europe and Pro 14 matches.
Cockerill is aware that Fijian players have proved a hit in Scotland with Niko Matawalu and Leone Nakarawa delighting the fans while at Glasgow Warriors and Netani Talei was a success at Edinburgh between 2010 and 2013.
Cockerill said: "We're looking for more talent – Fijian talent, Pacific island talent – to bolster this team because it gives you X factor.
Continue reading below…

"I certainly did that when I was with Leicester, with the Tuilagi clan that all came through and guys like Vereniki Goneva who we signed from Tarbes, so we're hopefully going to bolster, certainly in the back line, with similar types.
"Players like Goneva or the Tuilagis or Matawalu that give us a bit of X factor because all the good teams in Europe have one, two or three of those types of players that give you something for nothing. Vili gives us that and we probably need a little bit more of it."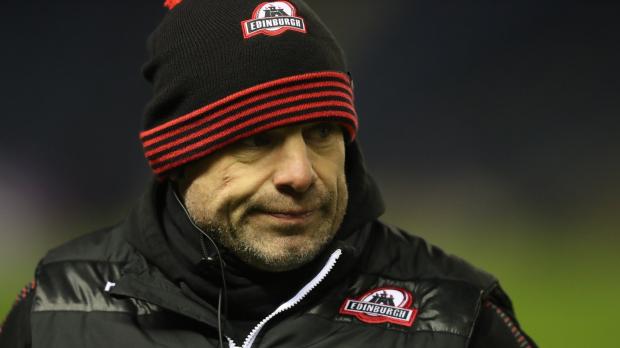 Mata is backing Cockerill's strategy and has praised the work of Edinburgh's fitness experts who have helped the Olympic Gold medal winner join the list of candidates to become the European Player of the Year. Mata told the Scotsman: "Yes, there are a lot of guys over there and if clubs here are searching for talent they should be looking to the island and hand picking those guys
"The first season here was a bit of a struggle but I have picked up every season since and that is mainly down to the strength and conditioning guys at the club.
"I think the training programme suits me a lot, especially the S&C programme because it allows me to do what I have been doing so that is one of the main things that encouraged me to stay for the next few seasons and get even better. The S&C here, well it has changed my rugby from when I was in Fiji. For me it is just about doing my own thing and using my strengths and hoping they contribute to the team."
Comments
Join free and tell us what you really think!
Join Free