'At the moment it's quite bleak' - Three player deaths and damaging defeats leave French rugby under a dark cloud
Life is grim in France with their winter of rugby discontent spilling over into spring. Beating Argentina in November was supposed to be a corner-turning victory. 
Instead, it was a red herring, the French since losing four of their next five and humiliatingly giving up Six Nations try bonus points to England and Ireland as early as the 39th and 55th minute in London and Dublin. 
That prompted the graphic Midi Olympique Monday newspaper editorial claiming, "The hearts of supporters bleed." However, this outpouring goes way beyond mourning the dreadful form of the national team who could next be ambushed in Rome by a hapless Italy.
Rugby is France is still recovering from the 2018 nightmare of three players tragically dying on its playing fields within a seven-month period. The FFR will now host a three-day Shaping A Safer Game symposium in Paris next week, its president Bernard Laporte stating: "This is an important meeting for the future of our sport."
Stade Francais assistant Mike Prendergast will watch what unfolds with interest. His was in the thick of things in December when the death of its academy player Nicolas Chauvin prompted French sports minister Roxana Maracineanu to say: "There are questions to be asked about the refereeing, the evolution of the game, and the way of playing. It's the third young man who's died and that's too much."
(Continue reading below…)
It was December 11 when the 19-year-old Chauvin harrowingly passed away. An academy flanker who had trained with the senior squad, he was playing for the under-21s against Bordeaux when caught in a two-man tackle that broke his neck, caused a cardiac arrest and cut off the oxygen supply to his brain. 
His passing followed the deaths last May of 17-year-old Adrien Descrulhes, who was killed by a brain haemorrhage caused by a blow to the head, and last August of 21-year-old Louis Fajfrowski, who collapsed after being hit in a tackle playing for Aurillac. 
'Three terrible tragedies," said Prendergast to RugbyPass, 13 weeks on from the devastating experience of seeing his own club making headlines for all the wrong reasons. "With Nicolas, it was hard for everyone to take.
Pay a quiet tribute to Nicolas Chauvin this Wednesday

Our thoughts and prayers are with Nicolas' Family, friends, team-mates and all in @SFParisRugby @UBBrugby and @FFRugby

Á jamais Rose & Bleu

Repose en paix#SportspeoopleTogether #RIP pic.twitter.com/91YadkHsHQ

— World Sports Team (@WorldSportsTeam) December 17, 2018
"You feel it around the place. It's very much shock. It took a bit of time for people to recover and a lot of people still haven't. It takes a lot of time. It was tough for the club, tough for his family more importantly and the academy players that he played with.
"Nicolas' family are here at lot. They come to games and have spoken to us after the games. Rugby is a sport still has that friendly feeling, still has those traditions that goes back years and years.
"Even at Nicolas' funeral you could see all the heads of French rugby who were there to pay their respects, which was pleasing to see for his family and for the club. But it was a very tough time. A 19-year-old losing his life playing the game was quite tough to take for everybody.
The Ospreys have joined @SFParisRugby in a lap of honour to pay our respects to Nicolas Chauvin after tonight's game #RIPNicolas pic.twitter.com/qOP52pqcj8

— Ospreys (@ospreys) December 14, 2018
"Everybody has rallied around. Nicolas' family were very, very appreciative of the club and the rugby family that came out in support for them. 
"They are talk (about the tackle law), that they are trying to regulate it, but nothing has come out official as such yet. We'll wait and see. 
"At the moment it's quite bleak. Three boys passing away has been incredibly difficult for all of French rugby, and for their families and team players. It has been tough.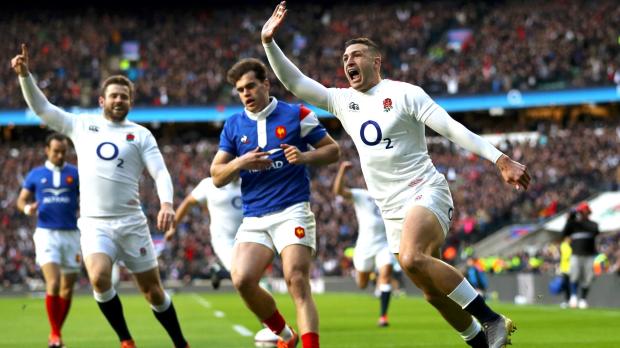 "On top of where France are playing-wise and the amount of games they have lost, it's pretty bleak. Everyone would like to see France do well because we all grew up seeing what French rugby can bring in terms of flair and enthusiasm when everything goes well for them. 
"Sport can be a brilliant tool to change people's lives. It's just a tough time at the moment and it has been for the last couple of years on the pitch, but you need France from a sporting perspective," continued Prendergast, the former Munster scrum-half who has also coached in France at Grenoble and Oyonnax.
"You saw what they did at the soccer World Cup last year and it was a brilliant success. It changed people's lives and the sport became more popular. That can happen in rugby as the talent is there.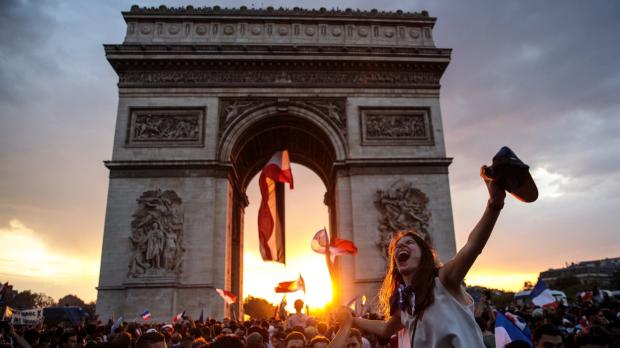 "There is light at the end of the tunnel from a playing point of view on the pitch. People do see the talent and that frustrates people. If they get that right and get those management appointments right, there is that hope. But at the moment it's quite tough."
Prendergast foresees radical upheaval happening by the end of 2019 regarding Jacques Brunel's national team. They have won just four of 14 games under the coach and six switches have been made to their side for the final round of the Six Nations for fear they could embarrassingly lose to Italy in Rome.
With France anointed as World Cup hosts in 2023, the hope is this tournament will eventually help restore their rugby to rude health, giving it a bounce in popularity similar to what soccer experienced when last year's Would Cup success captured the imagination of a country with a population of 67 million people.
"They are probably a year or two off from finding their first top 30 players and that is what they have got to do consistently. The other side of this is Guy Noves was fired (in December 2017) in circumstances where they had to appoint someone quite quickly," continued Prendergast.
"Was it ideal for them? No. But that is the decision they made. Brunel and Laporte are quite close and he managed to get him out of Bordeaux, but I'm sure a lot of other club presidents weren't inclined to leave their head coach go. 
"Laporte is now taking his time and is being more calculated. He has to be. They are after winning a bid for a World Cup and it's a massive thing for them over here and they need to get it right after the numbers turned more towards soccer.
? The #GuinnessSixNations table with Super Saturday on the way. Who's looking forward to a huge final day? pic.twitter.com/XUUdxt0U45

— Guinness Six Nations (@SixNationsRugby) March 10, 2019
"He has come out and said he's going to take his time to look for the right candidate and potentially bring in a foreigner with a French-based staff. They are taking their time and if they get that right, the raw talent, the players and the athletes are here for sure.
"France have super talented individuals, but the French team haven't been winning for reasons that are quite clear – a lack of consistency in terms of the team. 
"This World Cup in Japan will be a difficult one for them but there is a major focus on the following World Cup. Knowing what talent is coming through the system they could be a serious threat and they will build for that with maybe a foreigner as head guy.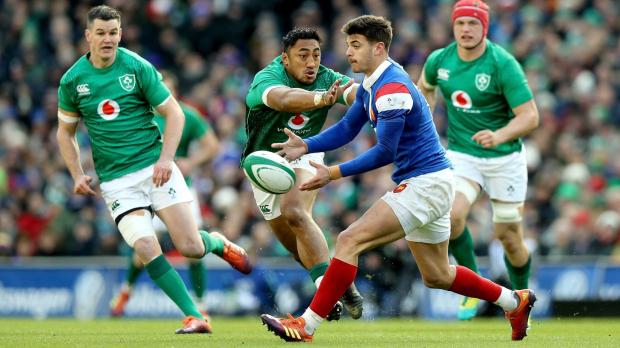 "A Vern Cotter. Even a Warren Gatland. They could try and persuade Joe Schmidt after a year. There is a few French guys putting their hand up, guys like Pierre Mignoni, who has done a good job at Lyon, and obviously Franck Azéma at Clermont.
"But the structures are a struggle. You have 14 privately-owned clubs with presidents whose focus is on their club and to the national team. They are trying to find medium ground, but the communication needs to improve and they are going to do it step by step because Rome wasn't built in a day. 
"I can see a few things changing but the big thing for me is the raw talent is 100 per cent there – and bags of it as well. If they get those appointments right behind the scenes and get those structures in a better place, there is something better coming around the corner."
Comments
Join free and tell us what you really think!
Join Free