At 6 foot 6 and 120kg, the 24-year-old has a career tackle completion rate of 97.6 per cent - just how good can Jonny Gray get?
There's an old Scottish legend, an ancient tale nannies use to cow unruly children and send toddlers scuttling off to bed, that depicts a towering, inescapable creature. A gargantuan beast topped by a thicket of blonde scruff, arms as long as the Clyde and as thick as a flexing anaconda. A tireless brute from whom none escape, lurking in Glasgow's west end.
In other parts of the world, children fear the tickle monster. In Scotland, the tackle monster reigns.
Since his first cap in 2013, Jonny Gray has made 584 tackles and missed 14 across 43 Tests. His tackle success rate is a quite phenomenal 97.6%. Yes, these figures need context. Yes, lots of variables – tackle type, tackle impact, speed, opponent – must be considered. But whichever way you look at it, Gray's accuracy and work-rate are, well, monstrous.
The big lock is so good, so often, that his contribution doesn't always get the recognition – publicly, at least – that it merits.
"People kind of go, 'it's just Jonny'," Gregor Townsend said after Gray captained Glasgow to their first Champions Cup quarter-final in 2017.
Continue reading below…
Twenty-plus tackles and zero misses are the norm. Already, he's sitting joint-top of the Champions Cup charts, making 47 in two pool matches, and missing only once. And you can bet that solitary slip will infuriate him. That's where Gray sets his standard and very seldom does it waver.
All the tackle figures leap out but he has put a ton of work into other areas of his game. The aggression and dynamism of Gray's ball-carrying has spiked noticeably over the past year. He always makes a load of carries and the reason his metres-made numbers aren't hugely compelling is because he takes on so much slow, close-quarter ball, driving into multiple defenders.
But he looks nastier in possession now, snarling and bullying smaller players in collisions. Glasgow's assistant coach, Jason O'Halloran, a former All Black who knows a thing or two about attack, reckons Gray's carrying has "improved out of sight" in the last 14 months. The way he blasted Maxime Machenaud backwards as though shot out of a cannon, freeing his hands and shovelling an off-load that led to a try in Scotland's win over France, was almost disdainful.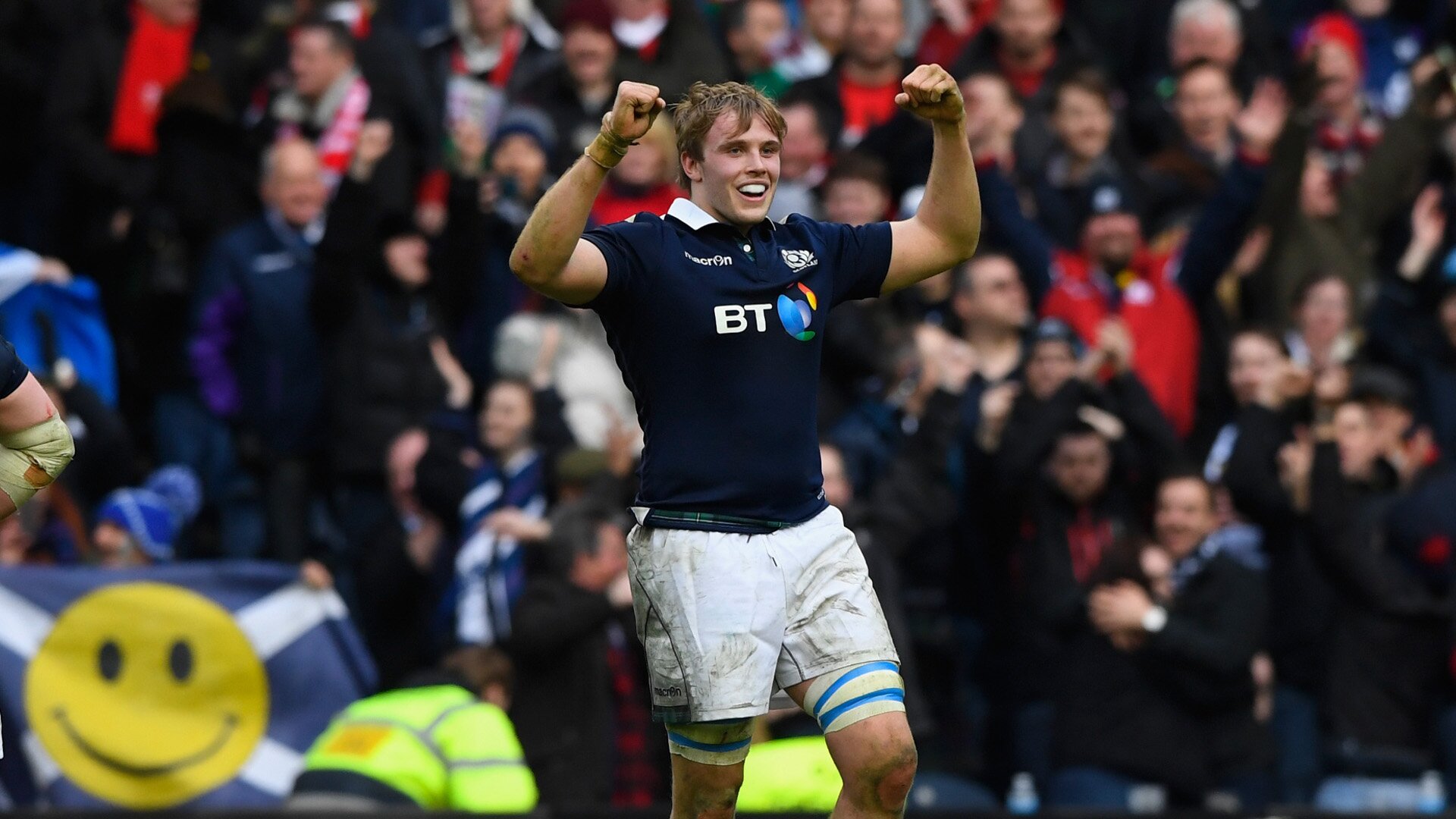 That distribution too is frequently overlooked. Gray is a canny player with defter hands than some appreciate. He will never be Leone Nakarawa but he is much more than a metronomic pugilist and he looks after the ball very well.
His attitude, leadership and willingness to better himself have been highlighted by successive coaches. On the field, Al Kellock, the wily old Glasgow and Scotland captain, and his even more enormous elder brother Richie have helped him along.
"I'm very lucky with the coaching and support I've had ever since I was young," Gray said this week. "I had guys like Al Kellock to sit down with me and go through things and I've still got loads of mentors. I still use Rich quite a lot. There are loads of things I've still got to work on – I'll look at it week-by-week and see things I need to improve."
This is a thoroughly humble bloke who leads by example and looks more nervous about facing a pack of scruffy journalists – almost all of whom have never set foot in an international line-out – than he does lining up opposite Brodie Retallick or Maro Itoje.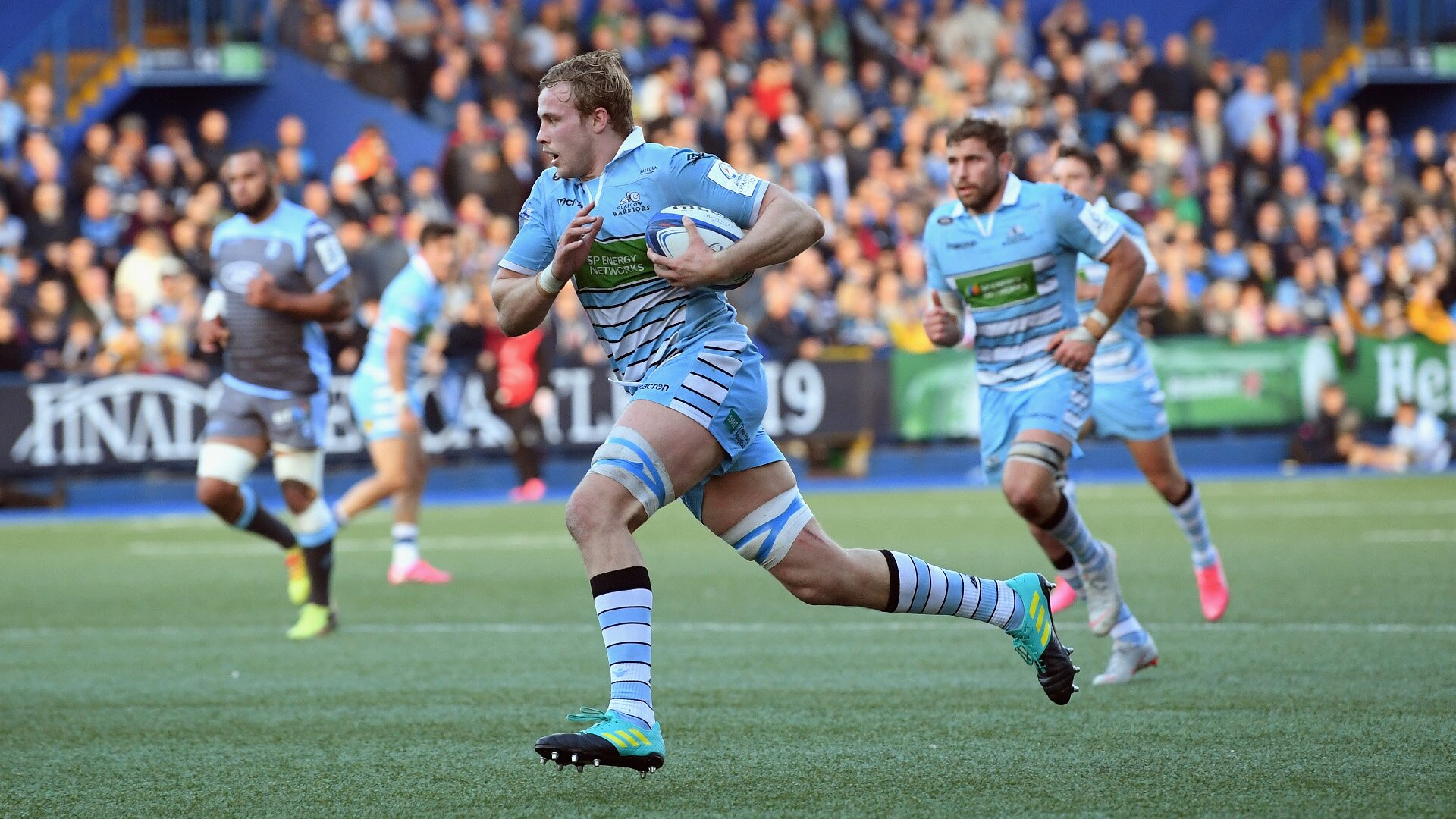 It is easy too to forget that Gray is still just 24, a baby in Test rugby terms. He has won a Pro12 title and led his home-town club to wins at Racing 92 and Leicester Tigers – uncharted territory on the continent. He has played and called line-outs against the best teams in the world, beaten Australia twice, won a Calcutta Cup and represented Scotland at a World Cup.
You can scour the archives – spool through all 43 caps and 93 Warriors outings – and you'll struggle to find what any reasonable observer could label a "bad" performance.
If he's at this level now, where could Gray's game be in two years? What might he achieve in five, when the 2023 Rugby World Cup rolls around? How good can the diffident tackle monster be? It's a terrifying thought…
RugbyPass+ Membership
Join RugbyPass+ now and be a part of the conversation with all-new commenting!
JOIN NOW