'Two teams is certainly one too few for Scotland, I'd love to see a third' - Gavin Hastings' radical idea
Glasgow wasn't a place Gavin Hastings frequented all that much during his own rugby pomp, but he is now getting used to spending every second weekend at Scotstoun. 
Watsonians and Edinburgh Districts were the capital city places where he honed the craft that left Scottish and Lions fans enthralled on the international stage way back when the sport was still gloriously amateur. 
Now it's professional and Gavin's son Adam is the reason why Hastings' car now so frequently makes the journey to Scotland's second city. It will do so again this Saturday, the Warriors hosting La Rochelle and aiming to repeat the heroics of last weekend over in France. 
He likes the vibe of the converted athletics stadium, a lively atmosphere he admits he doesn't enhance by his proud-father-sitting-silently-in-the-stand approach to spectating.
Typical Hastings. "I have never been one of these people that shouts from the sideline and you are not necessarily going to do that when you are at Scotstoun or anywhere else," he explained to RugbyPass.  
(Continue reading below…)
"You have a completely different perspective of the game when you are a parent and you are watching your son play, never mind as a parent who played the game to a reasonable level. For me, it's a totally different experience watching the game when your son is on the field. 
"I enjoy it now I have to say. It gives you a real feeling of pride when things go well and you know you suffer the pain if things don't go well. I'm realistic enough to know that it is a professional sport and sport has a habit of levelling out. For every great moment that you share there is going to be disappointments and there is going to be troughs along the way as well.
"For me looking back, playing in front of big crowds was always something that you looked forward to and really enjoyed and clearly the Glasgow support at Scotstoun has been terrific and has grown up into noisy and enthusiastic support over the last few years and quite rightly so.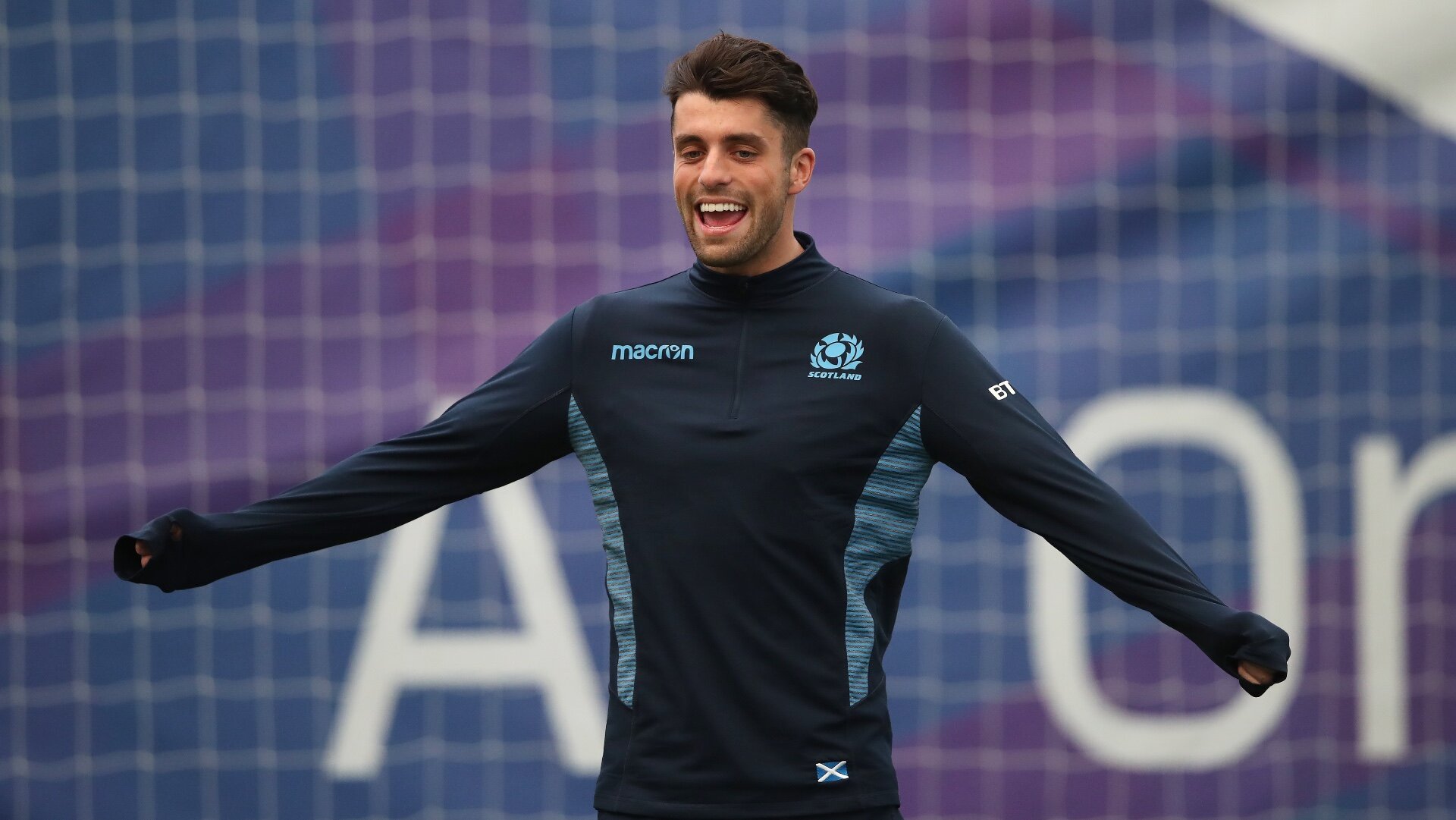 "I just enjoy it there. I look forward to it and enjoy watching them. That is what you have to do. You go with a positive attitude, you say you are going to enjoy it. There might be some anxious moments or whatever but hey, that is the way it is," continued Hastings, who recently surprised one of Glasgow's longest-serving fans, Eric Graham, by giving him a lift to Scotstoun for a match in a Land Rover Discovery.
Level-headedness has always been part of the Hastings charm, a trait his increasingly composed 23-year-old son is exhibiting more and more as he builds his burgeoning career. This Saturday's start is his 38th Warriors appearance in a smart few seasons where he has also made the breakthrough at Test level.  
"I think he is his father's son alright, that's for sure," quipped proud dad who does admit to being flummoxed by one particular aspect that is now so important in the professional era. "There is no doubt that I think rugby at the professional level is as much a mental sport as a physical one. 
ICYMI | Our team for tomorrow's clash with @staderochelais at Scotsoun was announced earlier today, with both Aki Seiuli and Alex Allan set for milestone club appearances.

Read more: https://t.co/aRpy6Ohhm5

?? Secure your tickets here: https://t.co/m737VaThfF pic.twitter.com/NV0SLVIScy

— Glasgow Warriors (@GlasgowWarriors) December 13, 2019
"Most people are conditioned to be able to train very well and push their bodies to the limit a lot of the time for when it is required. But professional rugby is about your managing your body, it's about management. 
"Your body is a machine and that is as much mental as it is physical. That is something I don't perhaps really understand as much. Obviously going away on a Lions tour and playing in a World Cup, I have experience of that and you understand what you have to go through. 
"I don't suppose it has changed an awful lot quite honestly. It's still training every day as we were back then and mentally you are still wanting to win and everything else, but the fact is they are doing that all the time and we were doing that twice every four years.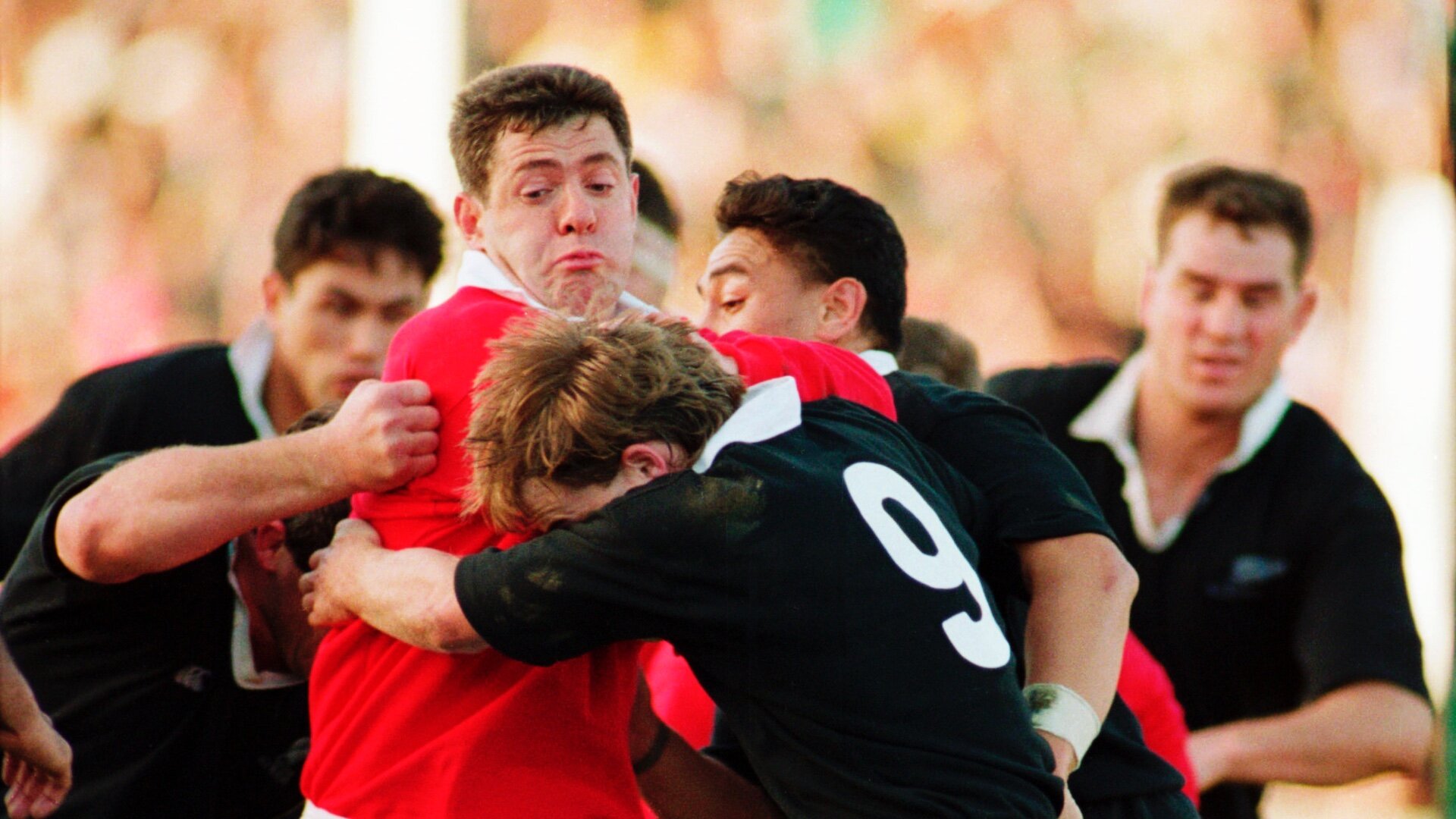 "That is something that I don't really understand, but I certainly know how hard Adam and everybody that plays professional rugby works. He has been doing that for a lot of years now," he continued in nodding reference to the well-served apprenticeship at Bath before the 2017 switch to Scotstoun. 
The move north of the border isn't the only reason why matchday is now such an enjoyable evening out for the Hastings. 
It was 2003 when Diane, Gavin's wife, was diagnosed with early-onset Parkinson's aged just 39, but deep brain stimulation (DBS) surgery transformed her life in 2016 and she was even recently in Japan with the rest of the family to watch Adam start in the win over Russia. 
Blair and Adam's parents pre match at Shizuoka. V excited @Blair_Kinghorn @adamhastings @Scotlandteam pic.twitter.com/aoUjNG25vn

— Gavin Hastings OBE (@15GavinHastings) October 9, 2019
It's quite an inspiring story but Hastings isn't one for overemphasising it. "She had a big operation three years ago and but for that operation, I am sure things like going to Japan wouldn't have been possible. 
"But Diane's condition pales into significance when you think of Doddie Weir (who is fighting motor neurone disease) and you think of Tom Smith (who was recently diagnosed with colorectal cancer). Two great Scottish and Lions players.
"That is the way we sort of approach these things. However challenging at times your life may be, there are other people in worse situations than you. Certainly, I know I speak on behalf of the rugby family for people like Doddie and Tom Smith, we are just sharing our support for these guys and doing all we can to try and raise money for their families so that they are all safe and well in the future."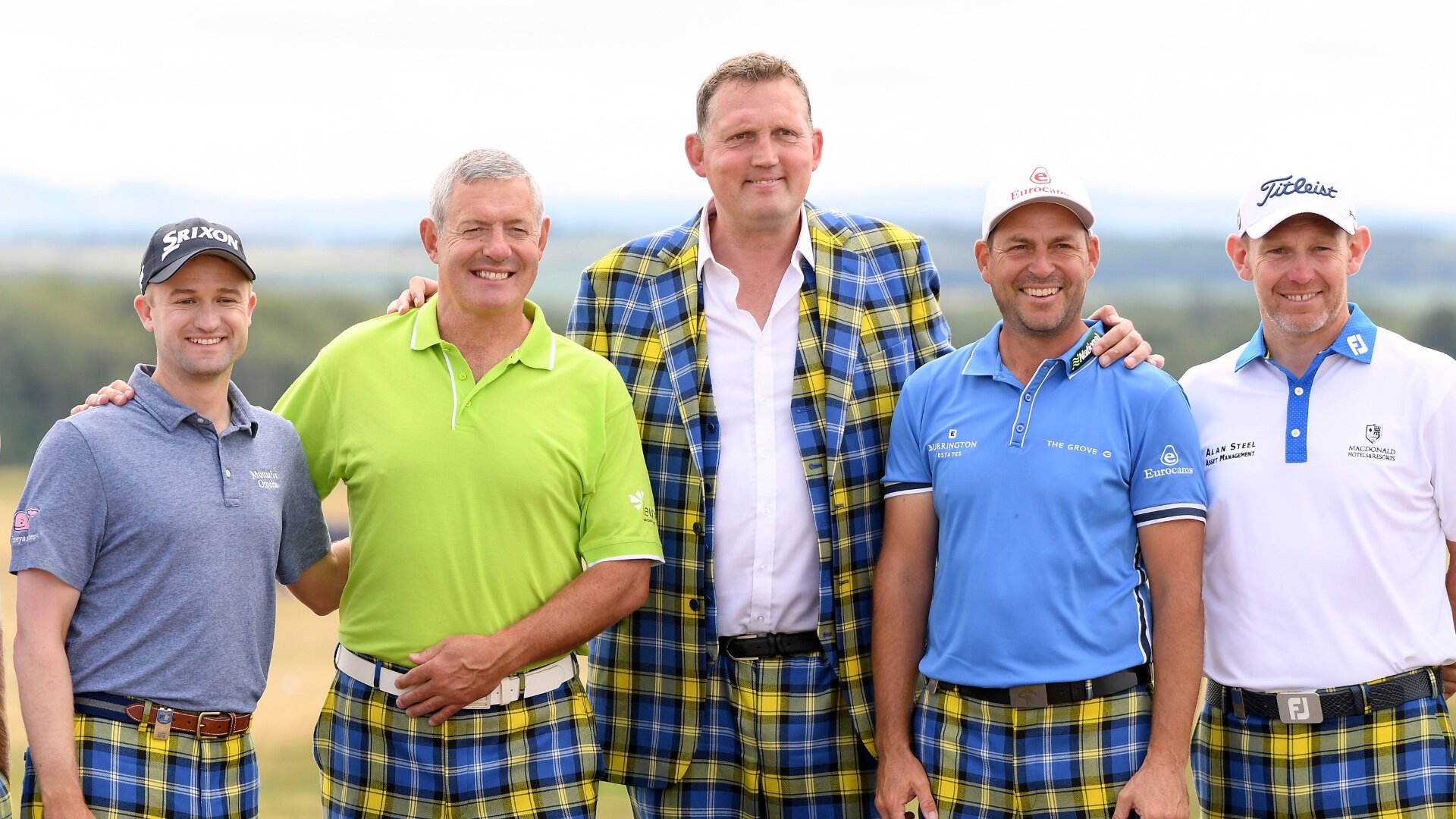 Hastings likes how the wider rugby family pulls together in times of need. "I don't think there is any doubt about that. The rugby family worldwide is very, very good for that and we look after our own. That is the way it should be."
A positive outlook has served Hastings well over the years. "I don't do negativity," he explained. "My family, I am one of four boys and we were all competitive from when we grew up.
"My mother was a very competitive person but it is all just, you are not owed anything in this world and the world doesn't own you anything. You have to go out and earn it, so with a positive attitude you are far more likely to succeed and achieve than with a negative attitude. You have got to get out and about and show people that you care and all that sort of stuff. That has been my mantra my whole life I guess."
Great fun night with my son @adamhastings96 and my brothers @ScottHastings13 #rugby #family #ThrowbackThursday pic.twitter.com/2ZVoTqNaSr

— Gavin Hastings OBE (@15GavinHastings) August 6, 2019
If he could make one appeal, though, it is for the Scottish Rugby Union to think long and hard about where it is actually going with professional rugby. Hastings had a taste of its mechanics, serving as Edinburgh's chairman in 2007 shortly after the SRU's decision to disband the Borders and cut their number of pro clubs from three to two.  
Twelve years later, the 57-year-old feels that pinch is still be felt and needs addressing. "It is very tough to be totally successful when you have only got two professional teams in the whole of your country," he reasoned. 
"Ireland have it right with four professional teams and they are vying with each other. They have got four teams to accommodate players and two is certainly one too few for Scotland.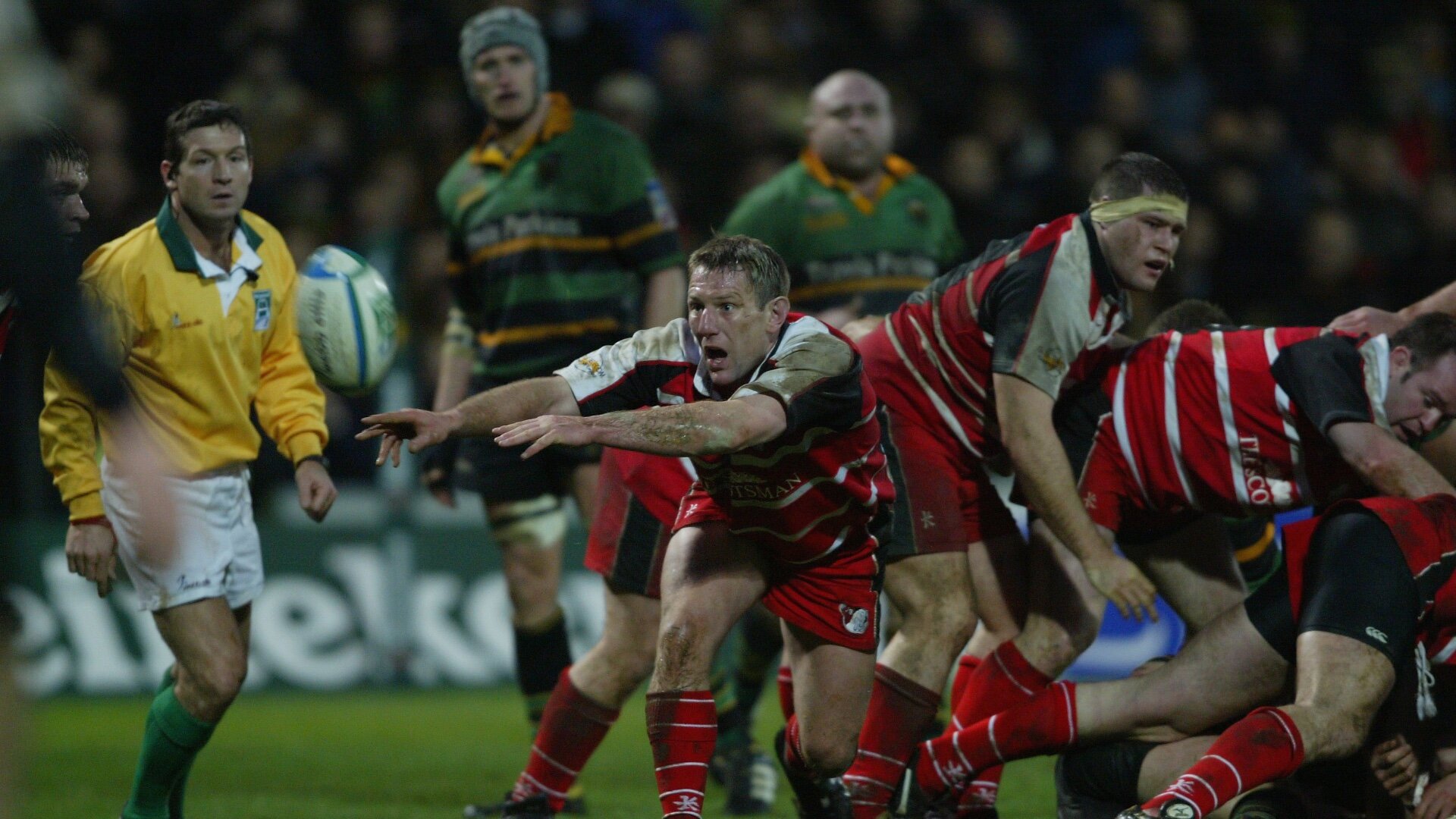 "I would love to see a third professional team come 24 years into professionalism and I really hope it is something that with the investment and the money and whatever else that in due course can come."
Where should a new team be located? "Listen, that is for other people to decide but you know we need to have another 20, 30 players that are playing at a high level. We'll see. I am not sure where that will be. 
"But it is always good to build extra teams on the back of success, not on the back of average performances. Edinburgh are looking as though they are reasonably strong this year as are Glasgow and I am sure both teams will be there or thereabouts at the end of the season (in the PRO14) and we'll see what happens in Europe as well.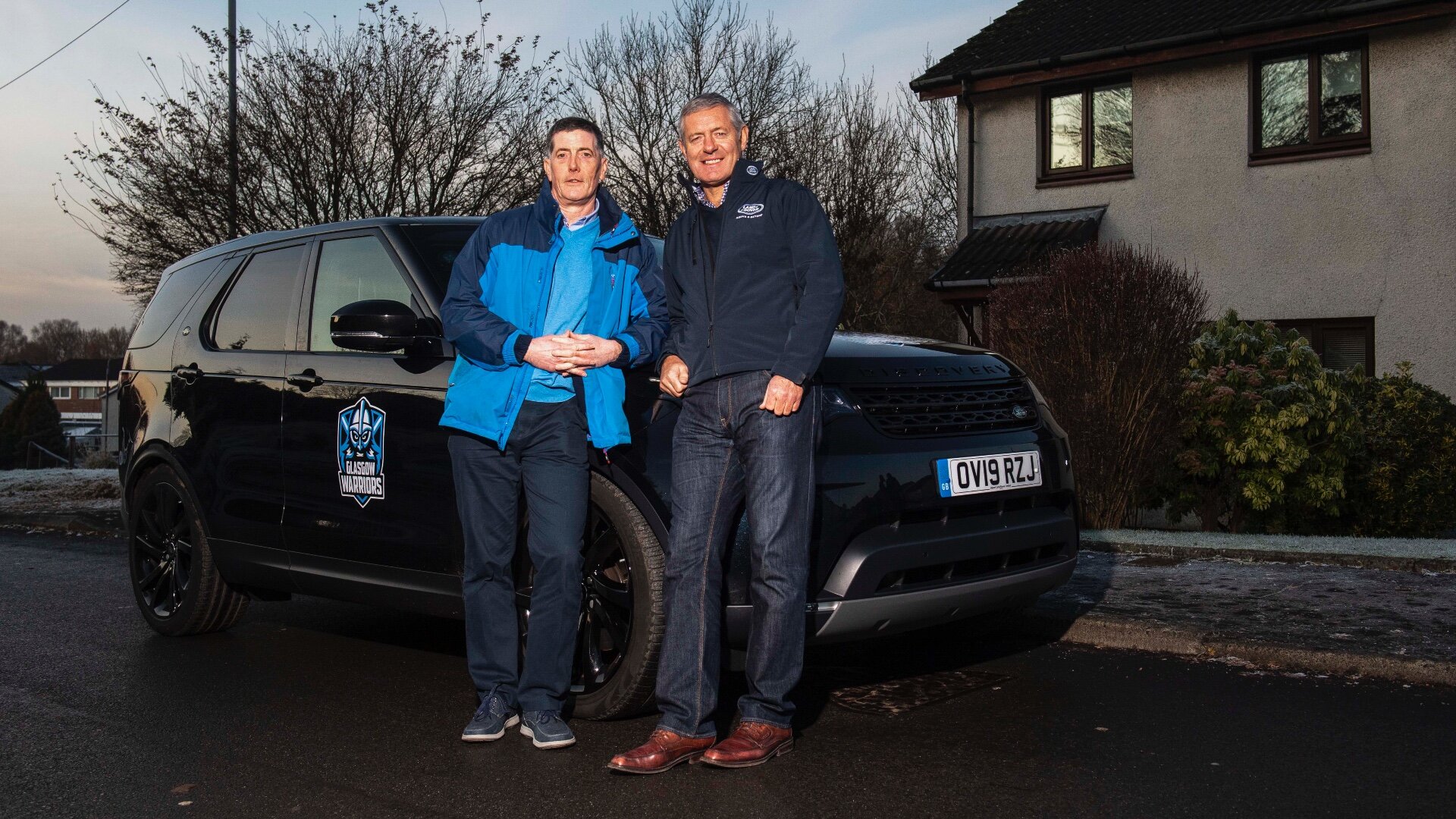 "There is a lot of rugby to be played. It's relentless in that respect… the supporters enjoy what they are seeing on the pitch and Glasgow have been successful because of the way that they play their game. 
"Okay, they have had only a little bit of success (the 2015 PRO12 title) but they play a good, attractive brand of rugby and people are entertained when they go along and watch them. 
"That is part of it. People are busy in their lives, they are working hard and they want to have some entertainment so if rugby teams can provide that then good on them and if success comes on the back of that then that is even better."
WATCH: Gavin Hastings talks World Cup 1991 in this episode of RugbyPass Rugby World Cup Memories 
Land Rover is the official vehicle partner of Glasgow Warriors and has a heritage in rugby for more than 20 years. Visit landrover.co.uk
Comments
Join RugbyPass+ now and be apart of the conversation with all-new commenting!
Join Now