There are lots of stories like Rob Horne's that people don't hear about – Andy Goode
Australians don't normally get a warm welcome at Twickenham but Rob Horne is guaranteed one on Saturday and, while he deserves all the support he gets, hopefully it will also raise awareness of the mental, physical and financial help other players need when they're forced to retire.
He was Northampton's top try scorer of the season going into that game and was captaining the team for the first time but his life changed forever 13 seconds into the match when he chased the kick-off and went to make a routine tackle, the type he'd made over 100 times that season alone.
He thought he had dislocated his shoulder but all five nerves in his right arm were detached from his spinal cord and he will not regain feeling in his right arm. In an instant, his career and the way he has always known to provide for his family has been taken away from him.
He is adapting to the new realities of his life and doing a Masters degree in commerce as he starts to forge a new career but very few people can comprehend the fate that has befallen him apart from him and his family.
Saints have been great in moving this game to Twickenham and donating the proceeds to support Rob but the whole rugby community has rallied round. I was up at the opening of Matt Hampson's Get Busy Living Centre the other day and there's no better example of how the rugby family supports each other in times of hardship.
It's the most horrible reminder of the brutality of professional sport and players know the risks they're taking every time they step onto the field but what's happened to Rob really brings it home to them.
Rob was just coming to the end of his first year of a three-year deal at Saints so it's great to see that they're supporting him so well but a one-off injury has not only ended his career five or six years early but it has changed the course of his life completely.
So, hopefully the support he's getting at the moment continues and it raises awareness of the help other players need when they stop playing as well.
Primarily, that is help with mental health and adjusting to a new way of life but there are real financial implications for players that this incident raises as well as the physical help that's required.
If you're injured for 26 weeks cumulatively in a 52-week cycle, a club can terminate your contract there and then. I don't think there have been too many cases of that happening but it shows the fragility of life as a professional rugby player.
The Rugby Players' Association (RPA) provides a certain level of insurance with its membership and that's fantastic but it only covers you to a relatively low level compared to what a lot of players in the Premiership are earning nowadays.
So, as a player you have to take out extra insurance on top of that and that is incredibly expensive. We're not talking a few hundred quid like car insurance. To cover your own contract will cost tens of thousands of pounds.
And, they won't cover the injuries or knocks and niggles that you've had previously, which doesn't leave many areas that are covered if you're a rugby player!
The RPA do a brilliant job with what they do and the cover players get through them is far and above what they'd get if they tried to put their membership fee towards it but it isn't enough for a lot of players.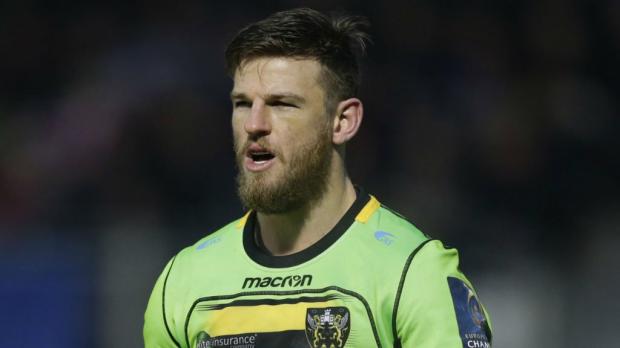 I did it myself in my early thirties and for £100,000 worth of cover I was getting quotes of over £10,000 per year without covering my knee, which was f***ed.
I had degenerative cartilage issues purely because of rugby but that wasn't covered because it was a pre-existing injury so I've had to have several major operations on it since retiring and I've had to do it all off my own back.
I've had to have a clear-out of my knee, a major operation on my knee and another operation on my ankle as well in the past year or so.
You can have all these operations through the club and their top level medical support and connections when you're a player but as soon as you retire, that's gone.
I had a long career and was very lucky and I know that and all of the other ex-players I know have medical issues as a result of playing rugby but they wouldn't change their careers so we know it's a part of being a professional rugby player.
I look back on my career and one of my favourite ever games was Wasps' first game at the Ricoh Arena against London Irish. Personally, it was a great game for me and my family, being from Coventry and breaking the record for most points in a game but it's tinged with sadness.
Within that game, Chris Bell, who was a quality club player and played for Sale, Leeds, Harlequins and Wasps, damaged the nerves in his shoulder. He never played rugby again and retired a few months later and that was from an innocuous tackle like the one Rob Horne made in April.
He didn't sever the nerves to the extent that he suffered paralysis but it wasn't far off and there are lots of stories that people don't hear about so if the high-profile nature of this game for Rob can raise awareness of the help that others need as well, that'd be a real bonus.
I remember being a 19-year-old kid at training at Leicester and the older boys telling me that I'll have done well if I'm still in the game at 30 and that was in 1999. That statement rings even more true now and it's becoming a lot more common for players to retire in their mid-twenties.
If you run into a brick wall at two miles per hour, there won't be that much damage but there will be a lot more when you increase that speed and there will be more of these impact injuries as the physicality, speed and intensity of the game and the players increases.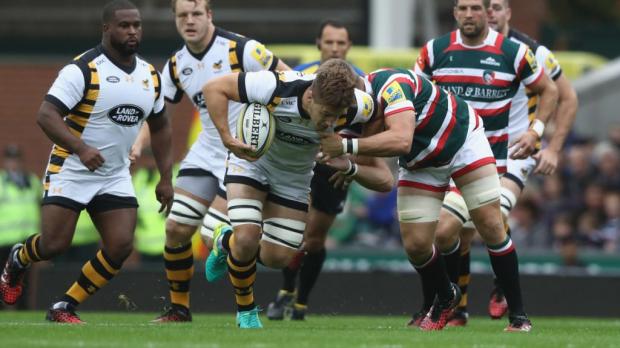 Sam Jones is another prime example. He was at Wasps but goes on international duty and snaps his leg while doing some two versus one wrestling. He's gone from being in the England squad and probably being set to win his first cap in the autumn internationals to never playing rugby again.
I don't know how much support he's received from the RFU as a result but that's the issue that this game at Twickenham in aid of Rob Horne should bring to the forefront of people's minds.
It's a chance to reflect on how precious a rugby career is and how it can be taken away in an instant and to consider whether the game is doing enough in general to help players when they're forced to stop playing because it's mental support that's needed as well as physical and financial assistance.
Continue reading below…
Rob will be delivering the match ball on Saturday and it's going to be an emotionally charged atmosphere and that could give Northampton an edge. You saw the impact that Doddie Weir delivering the match ball had last autumn when Scotland nearly beat the All Blacks.
However, Leicester will be talking about harnessing the emotion in the stadium and making it work in their favour. They'll also pay their respect to Rob by playing as hard as they possibly can and trying to get the victory because he was a fierce competitor and that's the right way to respect him.
It's amazing that Rob is getting this support and it'll be a great occasion on Saturday but there's no doubt that there will be other players thinking that they didn't get the support they'd hoped for from their club when they got injured and had to end their careers.
Rob's injury hasn't prompted calls to change the game but it should make people consider whether unions, clubs and other stakeholders are doing enough, on top of what the RPA do, to help players or whether more can be done.
Comments
Join free and tell us what you really think!
Join Free