'There is a lot little details if you come into our team you will spot straightaway. One example - we don't have fines'
Saturday in Dublin will be quite a sight for sore Italian eyes. Treviso will run out at the RDS against Leinster never more deserving of their place amongst the European elite following a first-ever run to the PRO14 quarter-finals last May. 
When the shutter finally dropped in 2018 on the regulation that one team from Italy was automatically guaranteed Champions Cup qualification on an annual basis, the feeling was it could be years before one of their franchises would ever again make it into the drum with the big boys.
Treviso – or Benetton as they have now come to be known – had just come off the back of wretched another pool campaign featuring a half-dozen losses, the seventh time in their recent dozen participations that they had drawn a sorry blank.
Off they were packed to the nether regions of the Challenge Cup with the warning to not darken the door again unless they finally got their act together in the PRO14 and qualified on merit by being a top-three conference finisher in that league.
One season was all it remarkable took, Kieran Crowley's tenure bearing fruit in such a compelling fashion that if there was any justice they would have beaten Munster and qualified for an RDS league semi-final against Leinster, not be beaten by a dubiously awarded late penalty at Thomond Park. 
(Continue reading below…)
Better late than never, though, and seven months after they were denied the fixture that would have been the biggest in their history, they have a different type of business to settle in Dublin this weekend – European pool points.
Marco Bortolami has felt every bump on the road from nowhere, which was where Treviso precisely found themselves when Crowley first set about plotting his transformation in 2016 of a club that were written off as cup and league whipping boys, an outfit not to be wasting your time on.  
The former Italian lock had just packed in playing at Zebre, the franchise in an even worse state at that time. However, rather than put to use mechanical skills picked up in college in the hope that he might one day fulfil the dream of becoming a mechanic for Ferrari, Bortolami's head was turned by Crowley's ambition. 
Three years later, his sense of satisfaction is clear. "What convinced me was Kieran's project to build a winning culture," he told RugbyPass. "I was sure I could add something and I also believe there is so much ability in Italian rugby which is still there that has to be explored. That is why it makes me very excited and very confident about the future. 
"It was tough at the start but you learn and grow during tough times. During my playing career, I was lucky enough to be in very good teams like Gloucester and in small teams as well. For example, my journey with the Italian team in the Six Nations was a very hard journey but we have some very good wins. The good moments pay you for the hard times where you learn a lot of lessons."
Crowley's key trait was his Kiwi background, the approach to the game by the 1987 World Cup winner convincing Bortolami that a stint at unfancied Benetton was worth a punt. "One of the main reasons I decided to back Benetton is because I understand the New Zealand culture, how they use their values and how the most important thing is people and relationships.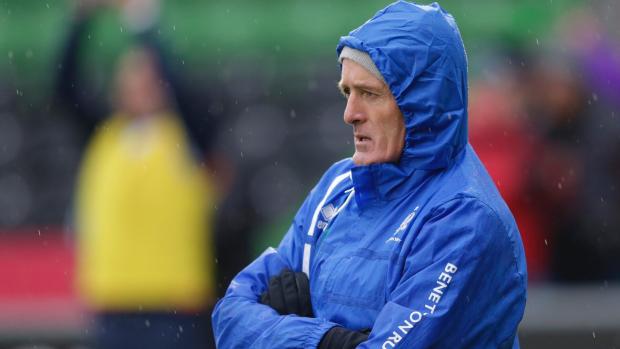 "If you come into our environment at Benetton, rugby is not the most important thing. It is the people. We make sure people are in the best situation to give their best and then we will find a way together. That is a big shift for Italian players. It took a few months to get it right, but we are not stopping now.
"In today's life we miss the communication with the people. We work to get results, we work to get more money and we are missing the journey with the people around us and we try to have that in Benetton, we try to value the people. 
"It isn't always perfect because we have got very competitive players. They want to play every week and we have got to select to them, so it isn't easy. There is big challenges, but that is the culture we want to live in and we are living that at the moment. 
"I have been in touch with a lot of Kiwi coaches and part of my development was to travel to New Zealand and have a look at the Crusaders and Hurricanes. I visited when Chris Boyd was the head coach and now we play against each other in the Champions Cup, which is unbelievable (Boyd is now at Northampton). 
"To see how New Zealanders rate the performance and the sports side of the team, it comes after you set the values and the culture of your group. It is not easy because in the modern game it is about business, it is about winning, it's about getting results but results are called results because they are at the end of the process. 
"I understand it is not easy to buy into that, but I full believe that and I fully support Kieran and the team if we are going this way. Kieran probably has been the most important person in the build-up of our team and where we are at the moment. 
? @ChampionsCup
? WE ARE COMING!

#HeinekenChampionsCup pic.twitter.com/ZrKRIKHw60

— Benetton Rugby ? (@BenettonRugby) November 14, 2019
"His ability to stay calm under pressure, to be positive even if at the start of the journey results were very poor has been outstanding. He has taught us that hard work and preparation is the most important thing and that is how we have reached the level of performance we were able last year. He is staying with us a few more years, he has extended his contract and we are very happy to keep going forward with him because his experience is great and huge."
It's the little vignettes of the Benetton operation that stand out most for Bortolami. "There is a lot little details if you come into our team you will spot straightaway. I can give you one example – we don't have fines. 
"Most of the teams in Europe have fines if you arrive late, but we think making players understand that to be on time is a value is more important than giving a fine because ideally you want to be on board, not because you are losing something but because you can add something to the team. This is just one example but we have so many."
'It would be great for the country, for the club, for Italian rugby,' claims history-chasing Crowley https://t.co/GFn4zPlkUZ

— liam heagney (@heagneyl) April 23, 2019
Slowly but surely, the locals in Treviso are taking more notice of rugby, a sport traditionally drowned out by the mass popularity of Serie A football and its massively supported clubs. However, there is quite a way to go yet before rugby definitively captures hearts, minds and wallets in the northern Italy region. 
"It's not easy because all these football teams are powerhouses in terms of attracting sponsorship and money, so the reality is we have one of the smallest budgets not only in the PRO14 but especially in the Champions Cup," admitted Bortolami. "We know we have to go a long way and we have got a lot of support staff working on these aspects of supporting a team and financing the team, but we also know that people involved is the difference because if there is more budget we can be competitive against the biggest budgets. That means we are doing something better than someone else. 
"The moment you start to worry about the future you are not living in the present," he added. "The better we will be day after day, the better chance we will have to sustain the team and be there in five, ten or 20 years' time. As a player and as a coach I reckon you should focus on the moment and that is what we are trying to do.
"We have got to make sure we do the little things well, better than the other teams because that will help our team to sustain our performance. There is so many things if you focus on results you miss in the week and if you are not working consistently on the little things in the foundations of the game and on the foundation of your relationship within the team you are going to miss something."
One reliable presence who will soon be missed at Benetton is national team boss Conor  O'Shea, who is poised to take up a role at the RFU back in England. O'Shea's Test results might not have been pretty – just nine wins in 40 matches – but his influence rubbed off positively.
"We have been very lucky to have had Conor in Italy for four years because we are part of the system. We achieved a great season because of the job he was doing with the national players. He was at the club every week and we were discussing ideas and a new way of doing things. He was part of the system and we talked him for the four years he spent in Italy.
"You can't take away from him his contribution. On the other hand he has a new challenge in front of him and we wish him good luck. I'm are we will build on his legacy in the next few years."
WATCH: RugbyPass Rugby Explorer takes a trek through Italian rugby, stopping off at Benetton after visiting Rome 
Comments
Join free and tell us what you really think!
Join Free