Rugby's damaging 'us' and 'them' culture on player welfare must end
The "rugby's gone soft" boys have come out to play again.
I swear, they're poised, coiled and ready to spring, each and every weekend, as soon as they see an apparent threat to the masculinity and rugged bravado of Rugby Union.
This time, it has come about because of an incident involving Leicester Tigers lock Will Spencer and the subsequent comments of his head coach, Geordan Murphy.
Spencer was shown a straight red card by Ian Tempest on Sunday, when he led with the shoulder to the head of Tommy Taylor. It was a forceful impact and as such, in line with World Rugby's definition of reckless tackles, it was deemed a red card.
? "We have a responsibility to tackle low."

"He's 6 foot 7!"

? "We have to protect the players. It's a red card."

"Rugby's changed! Rugby's changed!"

Will Spencer was shown a red card for a high tackle, but not everybody agrees…

We haven't heard the last of this one ? pic.twitter.com/ynedwRAflU

— Rugby on BT Sport (@btsportrugby) September 16, 2018
There is no suggestion of malicious intent on the behalf of Spencer, he has faced his punishment, the team have, as a result of the action, faced theirs, and that should be the situation put to bed. These are the costs of a reckless tackle and they have been implemented to ensure that tackling behaviour changes in the long-term.
Unfortunately, that was not the end of the incident, as Murphy chose to declare the game "too PC" in reaction to the sending off.
You can understand his frustration and coaches and players can say ill-advised things in the immediate aftermath of a match. If you stick a camera in someone's face just minutes after a tough loss, you can't always expect the most measured of comments.
"I think the game's gone a little bit too PC."

"That for me is crazy, it's rugby!"

Geordan Murphy is not having the Will Spencer red card… ?#GallagherPrem pic.twitter.com/9SaVLa4UTT

— Rugby on BT Sport (@btsportrugby) September 16, 2018
What makes the situation a little different, however, is the fact that Murphy and Leicester lost a player to the long-term symptoms of repeated concussions just days before this game. Flanker Dominic Ryan announced his retirement from the game just eight days before Leicester took on Wasps at the Ricoh Arena and for this to be Murphy's reaction to a clearly illegal incident on the field, one which the sport is trying to cut out as it is the primary source of concussions in the game, is particularly disappointing.
He will now have an opportunity to reflect on what he has said and hopefully he comes out with a more thoughtful response or, at the least, a clarification of what he means, because as it stands, it is a clarion call to those who refuse to look at the data and continue to bury their heads in the sand over rugby's player welfare issues, not to mention somewhat disrespectful to Ryan.
The two moments, the red card itself and Murphy's reaction, have created a swell of "rugby's gone soft" chants, when in fact, nothing could be further from the truth. Sadly, many of these calls come from current and ex-players, the former of whom these law amendments are trying to help and to save from a post-rugby career of battling severe mental health issues.
The players are faster and bigger than they've ever been before and with the amount of ball-in-play time increasing in the northern hemisphere, particularly in the Gallagher Premiership and Guinness PRO14, the amount of high-impact collisions taking place has been increasing for years. There are regular impacts occurring now that rarely occurred in the amateur era. Combine that with an increase in high tackles that the professional era and the adoption of rugby league-style defences has brought, and you have a powder keg of player safety issues.
Thankfully, there have been studies conducted and data harvested that show there are ways to combat this and primary among those methods is to lower the tackle height. Just because you aren't trying to decapitate your opponent doesn't mean the game is going soft. If anything, it is more brutal now than it is has ever been before.
Surely that plasters over any insecurity in masculinity that Paul, 51, sitting on his couch with beer in hand, yelling at Tempest that it may as well be touch rugby, has? Oh, don't forget that he once propped against Jeff Probyn. He doesn't like it when you forget that.
Admittedly, there is a level of sympathy and empathy to be had with the players. They know the risks and the vast majority are happy to take them, and they can get frustrated that a split-second decision, with no malicious intent, can see them sitting on the bench for the remainder of a game. In this instance, it's probably not rugby's macho culture at play or their own bravado, rather that they just don't want to let their teammates down and they feel that when a player receives a red card for something that is reckless, not malicious, it is unfair to punish the players' teammates in such a way.
It's a completely understandable attitude and, in isolation, very commendable, but it is also one which needs to be educated. These decisions and the enforcement of the laws are being done to safeguard their future, as a player and an eventual ex-player. There is no desire to ruin the game, there is only a desire to ensure that players can have long, productive lives after rugby, have a high quality of life and watch, if they have them, their kids grow up.
These players will bend over backwards to help Doddie Weir and that is eternally to their credit but there is a reluctance to change attitudes towards the on-field behaviour which can cause conditions not unlike that which Weir is now facing. These two things are intrinsically connected, yet an individual player can have wildly different attitudes towards the two things.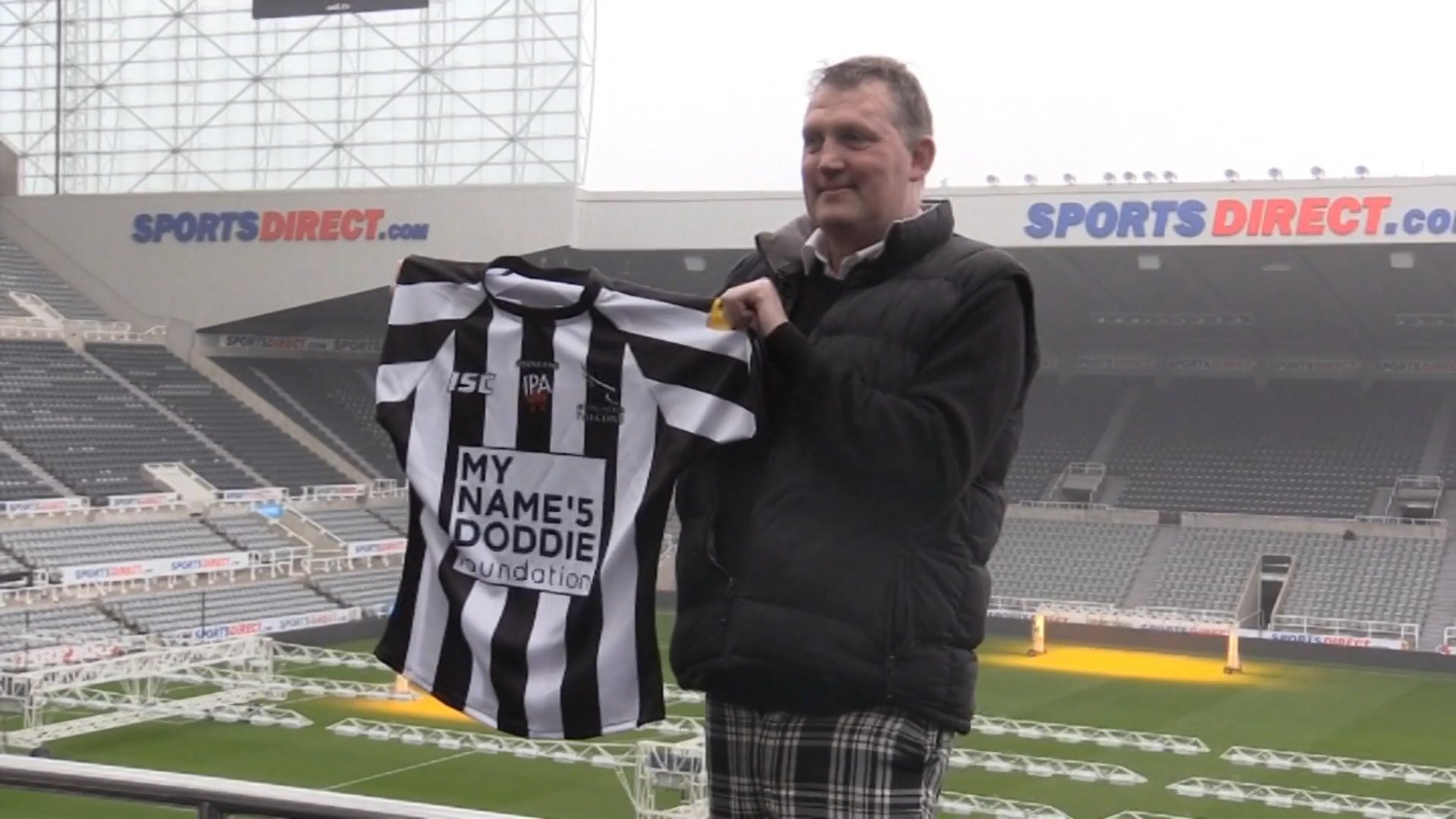 I understand players not wanting scientists and journalists, many of whom have never played the game at the professional level, dictating to them how the game should be played and how they should react to it, but as scientists and journalists, we often have the time to study the data, see the repercussions and make objective calls about player welfare that perhaps players just don't have the time or freedom to make themselves.
To players, the team comes first and that's a wonderful attitude to have, but as journalists, scientists and general purveyors of the game, we have to look out for them.
Frankly, I don't care what Paul, sitting on his couch, lusting after the old days, wants. I want to see the players that I have scouted at age-grade level – whether that's U20s, U18s or even U16s – have long, fruitful careers, then hang up their boots on their own terms and enjoy their lives post-rugby.
My fear, once I learned more about the long-term effects of concussions following the suicide of Junior Seau and the subsequent research that has gone on into the issue, was that I would see players I have scouted struggling with these mental health issues 20 or maybe even 15 years down the road. I started doing this in 2011 and now, in 2018, I have already seen a player I scouted have to retire due to repeated concussions and who is currently battling the related symptoms. He's just 26 years of age.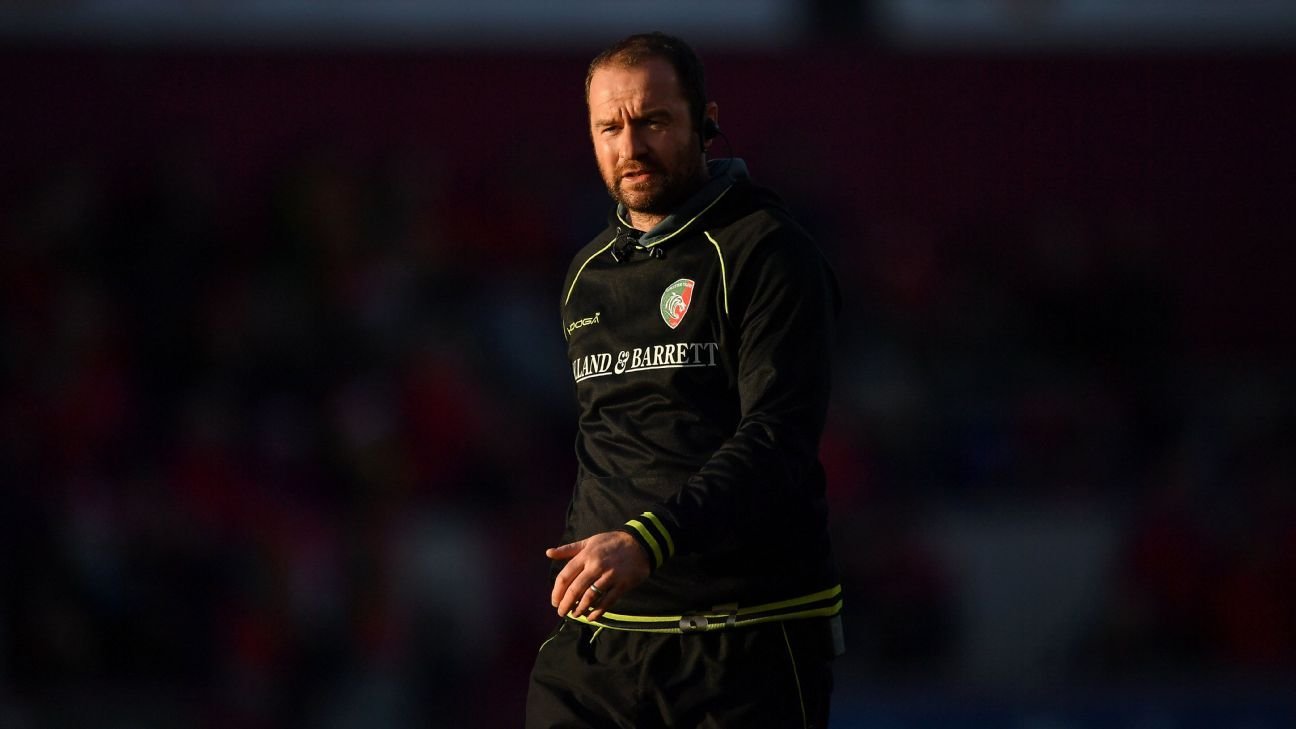 If Paul and his sofa want to witness a gladiatorial contest with no regard for the future wellbeing of the players he claims to like, then so be it, that is his choice and he can switch his allegiances to rugby league or to any number of combat sports.
I'm a hypocrite, granted. I love my boxing and my MMA and I revel in the highlight reel knockouts, but the difference is that those are combat sports. That is what the participants sign up for and that is why they can sign seven-figure contracts for one fight, because people are paying to see them specifically do damage, through their technical or physical skill, to the opponent.
Rugby union is not a combat sport, it is a contact sport, whereby the primary goal is to evade contact and score points. The foundations of rugby do not include putting in high shots on ball-carriers and this is actually a very modern phenomenon in the contest.
As a sport, it is progressively looking to lower the number of concussions suffered by players and keep them relatively safe, all the whilst ensuring that the physicality of the sport is not diluted, which it hasn't been. Anyone who thinks fewer high tackles means less physicality needs to go and watch a Courtney Lawes YouTube compilation.
You can argue it is self-interest on the part of World Rugby, to avoid legal action from players that have been affected, but so what? Who cares if the motivation is selfish, as long as it creates a positive outcome?
As a rugby community, which includes administrators, players, coaches, fans and the media, we need to start celebrating that we are trying to look after each other and that we are attempting to safeguard rugby union's future as a professional sport, not throwing weight behind some sort of misguided rugby populism that keeps the increasingly erratic Paul happy and leaves players broken.
There shouldn't be any "us" and "them" to this issue and if it takes a high-profile tragedy to ultimately change these attitudes, then shame on our sport for letting it get to that point.
Mailing List
Sign up to our mailing list for a weekly digest from the wide world of rugby.
Sign Up Now