'I'm flabbergasted by what the RFU have chosen to make public' - Andy Goode
The RFU have backed themselves into a corner after attempting to explain away their PR gaffe and all they've really done is stoke the fire even more.
Sometimes it's better to say nothing at all. That's what they should arguably have done in the first instance but, having elaborated significantly now, the issue of the next England head coach will surely be raised at every press conference between now and the World Cup.
They may well change their minds but chief executive Bill Sweeney and director of performance Conor O'Shea have between them expressed a strong preference for Eddie Jones' successor to be both English and to start work alongside the Australian before the global showpiece tournament next year.
Those two criteria narrow the field massively and making them public means that there is just one name left on everybody's lips, Steve Borthwick. That name and the topic will continue to be mentioned now and I can't imagine that's something Jones will take kindly to.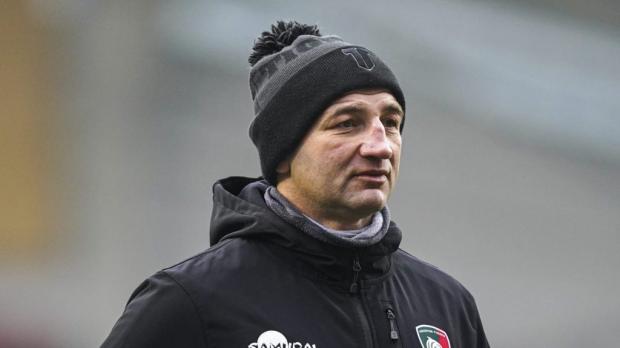 Coming out with a statement in the immediate aftermath of the Six Nations suggesting that "solid progress" had been made was a huge misstep and the RFU obviously thinks being so open about their plans will help alleviate some of the criticism that has come their way.
I'm flabbergasted by what Sweeney and O'Shea have chosen to make public though. Their job should be to ensure that England, with all the resources at their disposal, have the best coach in the world in place to take the team forwards.
The issue of whether the head coach should be English was a big one before Jones was appointed because they always had been but now I don't think anyone would bat an eyelid if a foreign coach was appointed.
Jones will have eclipsed Sir Clive Woodward as England's longest serving boss by the time we get to the 2023 World Cup. The likes of Duncan Fletcher in cricket and Bobby Robson in football have also lasted eight years but only World Cup winning Sir Alf Ramsey has been at the helm for longer in one of the three main sports in this country.
The RFU have had plenty of time to do what they said they intended to when Jones was appointed and ensure that an Englishman was ready to take over from him but it's questionable whether much succession planning has been going on over the past six years.
Former England second row Nigel Redman is also playing a pivotal role in the search for the next head coach and, aside from the fact he's been out of the game for nine years, we used to call him 'The Riddler' at Worcester because he used to talk in riddles.
Strong candidates such as Scott Robertson, Warren Gatland and many more would be ruled out by an English stipulation and the other preference expressed by Sweeney and O'Shea is even more perplexing.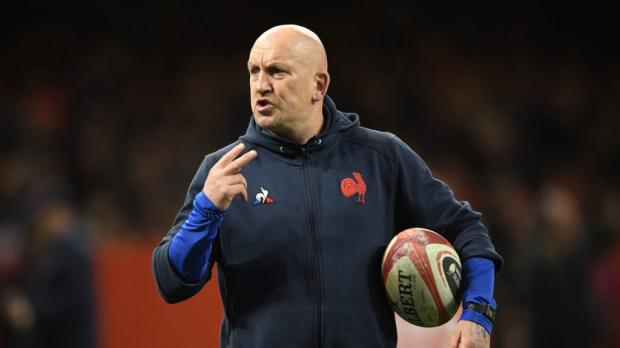 The desire for the next head honcho to work with Jones prior to the 2023 World Cup rules out the likes of Shaun Edwards and Andy Farrell, both Englishmen and both names that would be right at the top of the list given what they're achieving in international rugby at the moment.
Putting to one side whether they would be willing to work in tandem with Jones, they are both part of big projects in France and Ireland that they wouldn't be willing to jeopardise and are both under contract.
I also think it's misguided to use the French situation at the 2019 World Cup as a model. Fabien Galthie did go in under Jacques Brunel in that case but Galthie was out of work anyway and Brunel was not an autocratic figure like Jones is, nor was he in a strong position.
Generally, I think having a future boss going in early and working with the current one is fraught with problems. Players will be wondering who has the most authority and there's the potential for dispute or for the new coach to be undermined before he's even started.
If you keep making your way through the list of coaches the RFU could be lining up, there is Mark McCall. He has worked in England for donkey's years but isn't English.
Alex Sanderson worked under McCall and is now making his way as the main man at Sale. It might be a bit early for him but I'm also sure he wouldn't be keen on working under Jones.
Rob Baxter has done wonders with Exeter and has said this week that he would be willing to speak to the RFU but he has also hit the nail on the head when saying that none of us actually know what the job description is and that is key.
If you want another hands-on coach like Jones who takes control of everything, Baxter is not the man but now is the time to make sure the right system is in place with England and that there is a buffer between the head coach and chief executive.
Someone like Baxter would be perfect for a director of rugby role, allowing Sweeney to concentrate on business and a head coach to focus on coaching. Sir Clive Woodward has suggested it's like a fan picking the next head coach at the moment and he has a point.
When you work your way through it, all roads lead to Rome or Borthwick in this case. He is the only obvious candidate who is English, not under contract in June 2023 and would be willing to work under Jones in the lead up to the World Cup.
By opening up too much in order to fix a problem that was easily avoidable by not issuing a disingenuous statement from an RFU spokesperson, they have backed themselves into a corner and I think they've caused themselves even more problems for the 18 months ahead.
Comments
Join free and tell us what you really think!
Join Free