Picking a starting Hurricanes team for round one of Super Rugby Pacific
The wait for the return of Super Rugby has been a long one for Hurricanes fans after last year's performances saw them finish behind all of their Kiwi competitors for the first time since 2004.
They aren't short on flair when you look across their backline, but their lack of size in the forwards and scarcity of depth leaves a lot to be desired.
However, any team that fields experienced heads such as Ardie Savea, TJ Perenara, Dane Coles and Jordie Barrett can't be taken lightly. 
If their aspirations for the season are to make a deep run into the playoffs, their main acts are going to need the supporting cast to step up to the plate, with an added hope that a few individuals exceed expectations.
Super Rugby Pacific shapes as being an uphill battle for the black and yellow, but if they're to get off on the right foot with all of the troops they have available their best XV for round one may look something like this:
1. Pouri Rakete-Stones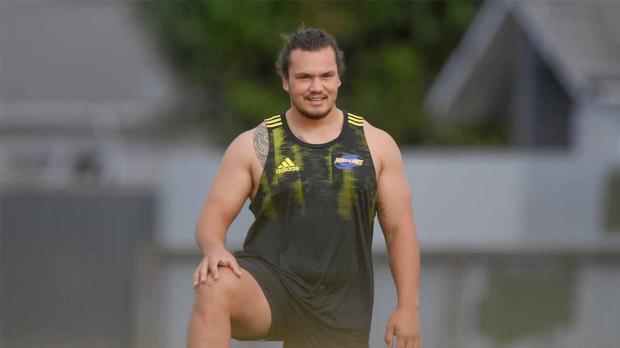 The 24-year-old is yet to make a real fist of his opportunities at the Super level, and with Owen Franks ruled out for the bulk of this season, the hope would be that this is the year everything clicks. The Maori All Black is a monster in the weight room and has shown flashes of that power when afforded the chance to run with the ball in space, but his top priority will be shoring up the left side of the scrum. If he can hold his own there and nail his accuracy when cleaning rucks, then he'll be hard for Jason Holland to keep off the team sheet.
2. Dane Coles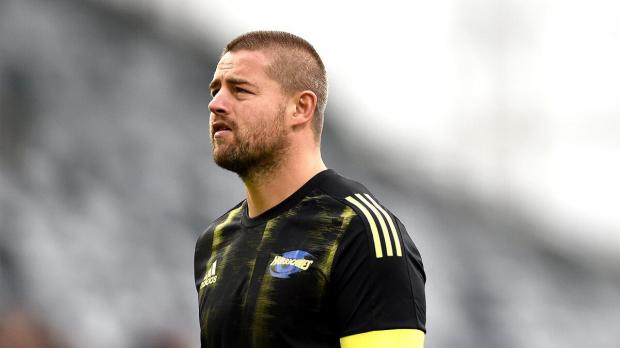 The long-serving All Black may not be as quick as he once was, but the former skipper makes up for his slower 100-metre time with a calmness that seems to better those around him. There's something to be said about a guy who's managed to keep a talent like Asafo Aumua having to bide his time, and don't forget that he still has as good an eye for the try-line as any other front rower going around – seven dots in six outings for the All Blacks last year. As the old adage goes, "games are won up front", so if the Canes are to notch any victories in 2022, you'd best believe Coles will be the one spearing them ahead.
3. Tyrel Lomax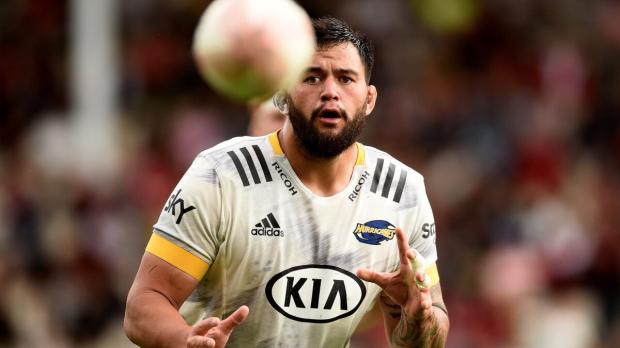 For all the talk there has been in recent years around props needing to be more involved around the park, it's important to remember that their core role is to get their scrummaging right, especially at tighthead. Lomax was lauded as a huge get when he decided to return home in 2020, but his performances have been overshadowed by the Hurricanes coming off second best more often than not at the set piece. Similar to his All Black teammates, Lomax won't feature in the preseason, but given his lack of game time in a black jersey, you'd expect him to be raring to go round one. 
4. James Blackwell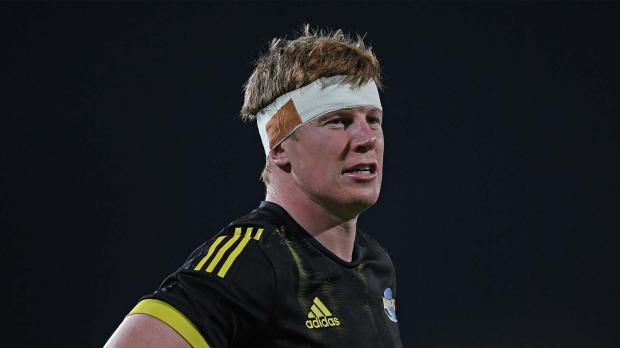 A natural leader with a tireless work rate, Blackwell is the sort of player that every team needs in their pack. He won't wow you with his performances, but you can rely on him to make his tackles and be the first one to raise his hand to care for the dirty work. If he can add some dynamism to his tool belt ,it'll only further complement those around him.
5. Scott Scrafton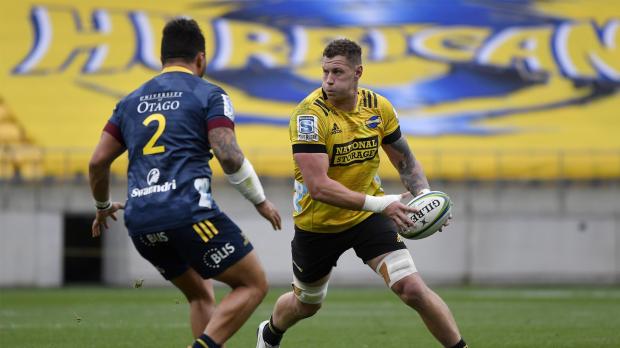 Scrafton made his name for the Blues before being lured away by the Hurricanes in 2020. He has battled his fair share of injuries as a professional after emerging as a player with promise for the New Zealand Schools, but, when on the field, has made a real impact for the black and yellow. The lack of depth at lock is an area of concern for the Hurricanes, so Scrafton's health will have greater significance than past seasons.
6. Devan Flanders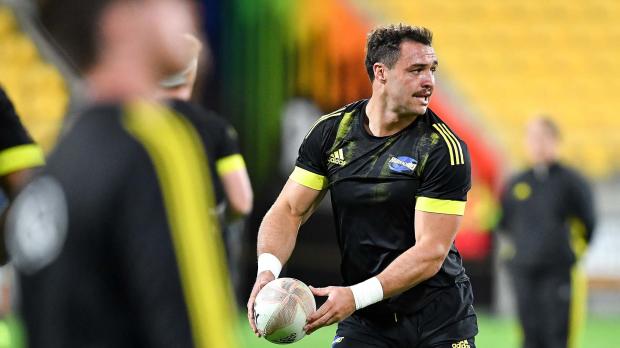 Dubbed a man-child during his time at Hasting Boys' High, it seemed inevitable Flanders would transition to the big leagues. Within two years of leaving school, he had earned his first Super Rugby contract, and after putting himself in the picture the past two seasons, he looks set to lock down a spot in the run-on side. His height could be a real asset for the Hurricanes in the lineout and he's nimble enough to warrant being placed on an edge. His style of play paired with a toiler like Kirifi and cyborg in Savea is a tantalising prospect.  
7. Du'Plessis Kirifi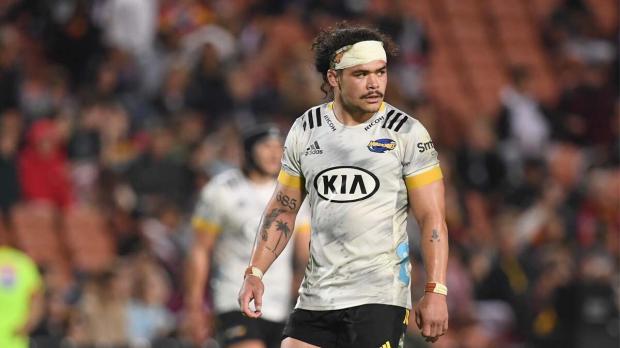 2021 was somewhat of a down year for the openside after being named on the pine on occasion following inclusion in the All Blacks squad that travelled to Australia for the Rugby Championship the previous year. He isn't the biggest loosie running around and he could do a better job at picking his moments when getting over the ball, but his relentless attitude and willingness to put himself in harm's way appears to rub off on his teammates. Like his skipper, you can expect him to give 110% every week.
8. Ardie Savea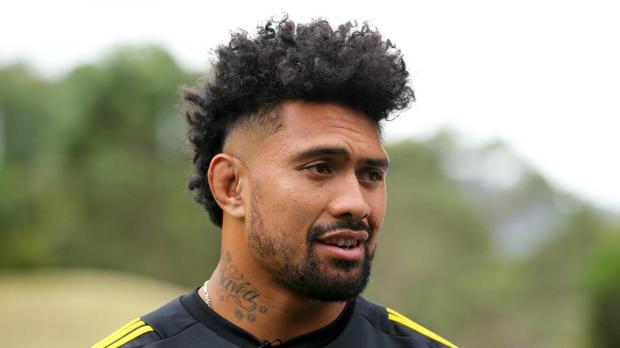 It's hard to imagine a player of Savea's calibre getting any better considering the other-worldly level he performs at, yet he still finds a way to defy the norm. He has always been a superior athlete, but the past few seasons as he's come into his own, we've seen how special his rugby instincts are and his knack for making a big play when his team needs it. The honour of captaining his franchise coupled with his million-miles-an-hour style of play appeared to weigh on him as the season wore on in 2021, but as we've come to learn, if there's any man who has the leg drive to get himself out of trouble, it's him. You can rest assured Savea will turn up to do his job, the length to which he goes above and beyond is the only unknown.
9. TJ Perenara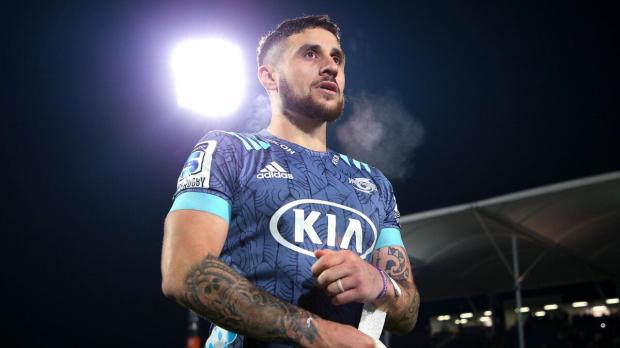 Losing Perenara after Beauden Barrett's shift north was unwelcome news for the Cake Tin faithful, but his absence had an even greater sting when it was announced Jamie Booth would also be missing from the action in 2021. While many couch pundits, including myself, have their reservations about the All Black's ability to clear the ball, what can't be questioned is the influence he has on the group. His input and guidance from the base should make life easier for whoever's outside him. Talk on defence is another area where he will help tighten things up and his ball-sense could prove pivotal for a team that may need to chance their arm more than others. 
10. Ruben Love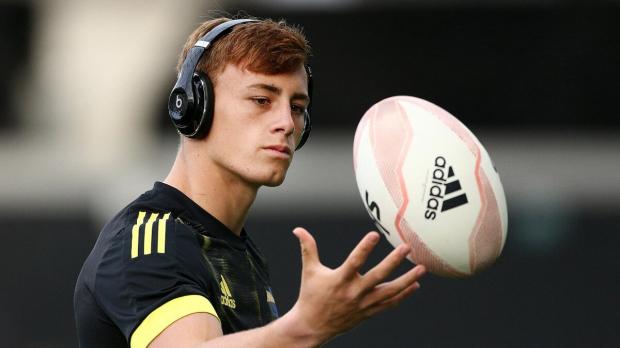 This time last year Love was preparing to ply his trade in the Wellington club rugby scene whilst training as a full-time professional. Fast forward less than two months into that season and he was the Hurricanes' starting 10. The highly-touted prospect out of Palmerston North Boys' High spent the majority of his time with Wellington Lions in last year's Bunnings NPC at pivot and will look to have a greater influence in 2022 after being noticeably aided in the directing of the team by Jordie Barrett. Professional footy has come thick and fast at the youngster, but any player will tell you that time in the saddle is invaluable. He should get a lot of it this year.
11. Salesi Rayasi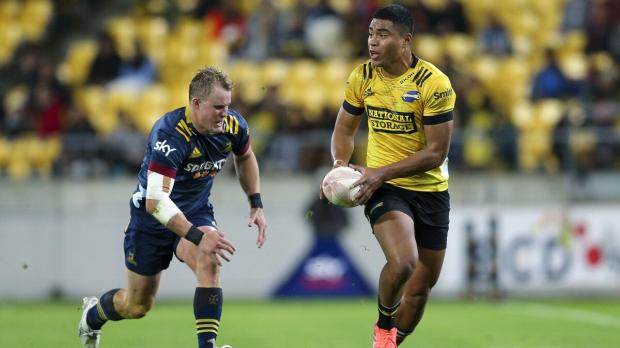 Hurricanes fans had been pleading for the coaches to give Rayasi more time on the flanks and the former All Blacks Sevens rep didn't disappoint with the chances given to him. While his strike-rate may not be quite as high as others in the outside backs, what sets him apart is his build and skill set. He has the size and speed desired for a finisher while also possessing the ball skills both before and after contact. Throw in a tidy left boot and you have all the makings of modern-day outside back. The key for the Hurricanes will be feeding him front-foot ball. If that happens, don't be surprised if his name pops up around the same time Ian Foster's decisions are back in the news.
12. Peter Umaga-Jensen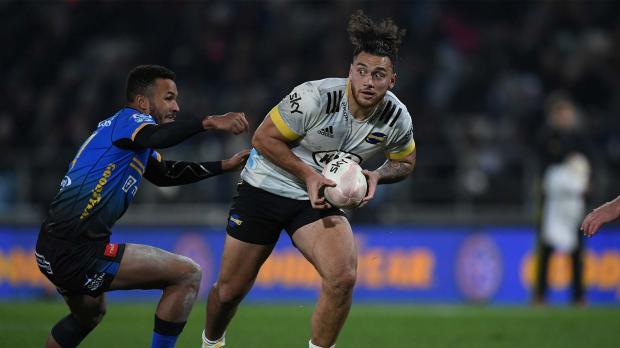 The departure of Ngani Laumape was a tough pill to swallow for many Hurricanes supporters. The human wrecking ball opted to take his talents to France after being low-balled by NZR and seemingly falling out of favour with the national coaches. Fortunately for Jason Holland, he can call on another All Black to occupy inside centre, who for whatever reason didn't get a lot of chances in 2021. The Hurricanes will likely task Umaga-Jensen with carting the ball up the same channels as his predecessor, but in their new 12 they have a more adept line runner and offloader after contact. There's a reason why he was called into the national set up in 2020 and this season is a more than opportune time to throw his name back in the hat. 
13. Billy Proctor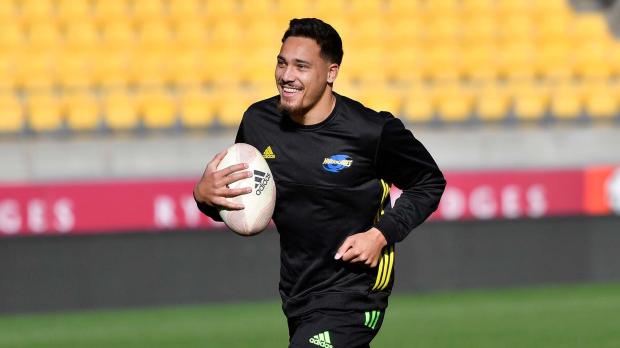 It's rare to see five-year deals handed out at this level and it's even more uncommon for them to be handed to an unproven teenager. The former age-grade star and current MAori All Black has spent half of that contract learning from the likes of All Black Ngani Laumape and older brother Matt Proctor, before being rewarded for his patience with consecutive starts in 2021. He did struggle defensively at times and you'd expect a player of his pedigree to be scarier with ball in hand, but that's usually the case for most young centres. The game should slow down for him with being another year wiser and hopefully that means we get to see the best Billy Proctor to date.
14. Julian Savea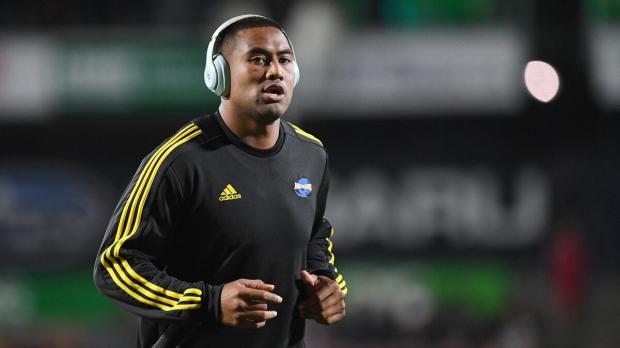 Julian Savea's return to Super Rugby last year was a head turner as many thought his best days were past him. While the latter may be true, the former All Black by no means looked out of place and even wound back the clock in adding another five tries to what was an already impressive tally (55 dots in 130 appearances). The Bus has also made it known that he wouldn't mind spending time in the midfield should the coaching staff require it, which could bode well for parties if he's looking to get more involved and the Hurricanes are struggling to get over the gain line. For now though, Savea will be concentrating on holding his place out wide with the likes of Wes Goosen nipping at his heels. 
15. Jordie Barrett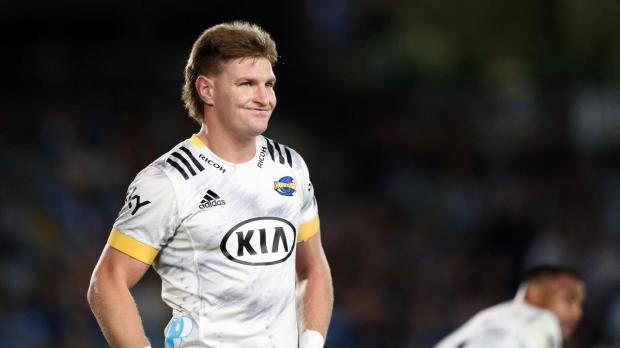 Playing alongside his brother was one of the many reasons Jordie Barrett decided to take his talents to the capital, so you would have thought his sibling switch allegiances would negatively impact his performance. However, he was arguably the biggest winner of the maligned move as he moved up the pecking order and was handed the baton to conduct the show. As integral as Ardie Savea and Dane Coles to their team's plans, the threat their fullback poses as a playmaker and off the tee has him pegged as their most influential figure. What's even scarier for opposing teams is that he's far from a finished product. While not needed, the Hurricanes wouldn't be averse to a more well-rounded version of the youngest Barrett brother.
Comments
Join free and tell us what you really think!
Join Free