'People have this stereotype that Bristol is a big club with bottomless amounts of cash... but we're camping in Cornwall for a weekend'
John Muldoon popped up on BBC TV last month looking a bundle of joy. His part-owned horse, the Noel Meade-trained Dadoozart, had just won the Ulster Derby at Down Royal two days after being unable to run at Royal Ascot as second reserve.
The holiday high jinx had the former Ireland back row quipping his heart was pounding more than during many a rugby match. "I'm from a farming background and my father has been involved in racing for a long time," he told RugbyPass about his equestrian diversion.
"Like everyone who owns horses there is always a tale of woe, a couple of horses that were unlucky. That's horse racing… I've tried to make time to go with my dad when we have had holidays or down time the last few years and winning always helps."
A year ago, Muldoon had little or no time for the racetrack. Life was being turned upside down. A one-club man for 17 years, it was suddenly all change for the Irishman. He was leaving Connacht for a switch to Bristol, leaving playing for coaching. Add in the birth of his first son Scott and you can imagine how frantic it all was.
"It was four weeks from finishing up to starting. Moving country, having a baby, everything, it was pretty hectic and just getting to know everyone over here, relationships, how they pick up information, how you deliver your stuff to them to ensure you're doing it in a clear, concise way was important.
Former @connachtrugby captain @JohnMuldoon8 reacts to Dadoozart's #Ulsterderby win at @Downroyal

Follow the action: https://t.co/czmnhRI1bt pic.twitter.com/CuVotJBaOk

— BBC SPORT NI (@BBCSPORTNI) June 22, 2019
"It's much easier coming back to the environment this summer in terms of knowing everybody and having those relationships in place. It's also a good opportunity to build on what we have done last year. That is the key thing."
Muldoon won't shy away from his unsettling teething period as Bristol's new defence coach. They wanted water-tight rearguard on their Premiership return. Instead they got watery rearguard.
Thirty-four leaked in their opening eight matches. Six try bonus points conceded. Just two wins. Relegation material? You bet.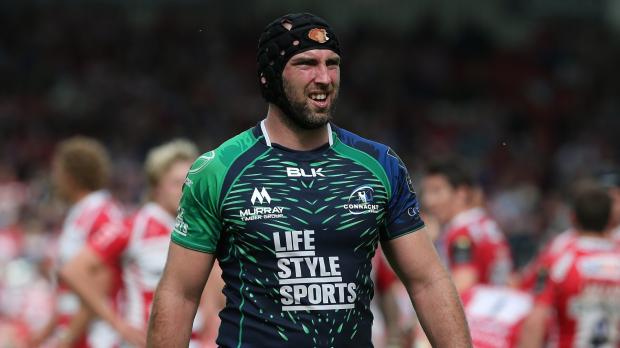 "A good friend sent me a message close to the end of the season when our Premiership survival was confirmed. He just said: 'I'm sure you had a few sleepless and restless nights." I texted back saying, 'I don't do sleepless nights' but maybe that was a bit of naivety on my part not having sleepless nights.
"Maybe there was a bit of inexperience on my behalf but I wasn't getting too worried. Once we got it going up to where we wanted and started improving, we saw some very good defence. It's just getting that consistency over time.
"After that initial six games we made a few tweaks and the proof was in the pudding, we got better as the season went on. But definitely those first six games were a bit of an eye-opener for some players. The fact some of them had never played at Premiership level before was a big step up."
The dust settled with Bristol in ninth, 20 points clear of relegated Newcastle but frustratingly only four shy of seventh-place Sale who qualified for Champions Cup. Further improvement is now demanded.
"We can't sit still and hope and wish something will change. We have to go out and adapt, make little changes here and there and get better than what we did last year. We're certainly much further down the line. It's not as hectic (as 2018's pre-season), but it's a huge opportunity to grow on what we did last year, iron out some of those issues and improve."
Pat Lam was the visionary who transformed Muldoon's playing career at Connacht, transforming the struggling province en route to an unfathomable 2016 Guinness PRO12 title win.
#throwback to this day 3 years ago & a historic night at the airport as we welcomed @connachtrugby home to the West as Pro12 Champions. It was a night which will live long in the memory for the people of the West of Ireland ??? #westawake #strongeringreen #connachtabu pic.twitter.com/rXyO8RFXL4

— Ireland West Airport (@Irelandwest) May 28, 2019
Along the way, the Samoan planted the seed about his on-field talisman becoming a trusted sideline cohort. "We spoke about three or four years earlier about what was my plan for life after playing. I was in a unique situation where I was coaching some players at Galwegians that I was playing with on the Connacht team.
"Pat called me in and asked what I wanted to do and did it involve coaching. He told me a story about Ian McGeechan putting him in a similar position and asking a similar question when he was coming towards the end of his career.
"I spoke to Pat not long before I announced my retirement to see was there an opportunity at Bristol and when he said there was I jumped at it. The experience of coming over here, this competition, I felt was a huge opportunity.
17 years. 320 games. Broken bones. Big wins. Bad losses. Dozens of teammates. Fewer coaches. Europe. Russia. Celtic league. Pro12. Pro14. Flights. Buses. Friends. Supporters. I've been so proud to be part of it all, but every journey sadly must come to an end… pic.twitter.com/lSHYPDqcY0

— John Muldoon (@JohnMuldoon8) January 24, 2018
"Thankfully, Pat looked after me with a job. I made a lot of mistakes last year, I'd be the first to admit that, but the way Pat coaches, the way he teaches, the way he appreciates the different type of learning, it's all about the why.
"Any time we bring in something it's why we bring it in. He tells the players, explains it to them. For me as an older player, someone who wanted to be a coach, I really appreciated that instead of some coaches just ramming stuff down your throat with 'we're doing this'.
"Pat always explains the why and I appreciate the opportunity he has given me to come over here to cut my teeth at coaching because it's not the easiest thing to do, to give a player retiring with no experience his very first job in a different country at a club he has never played at."
Incredibly, the 36-year-old had the chutzpah to initially turn Lam down in summer 2017 before making the move 12 months later on a two-year deal. "I wanted to play one more year. To finish off the career on my terms was a big thing… but I was glad when I did contact Pat there was that job offer there. I definitely wasn't going to turn it down a second time."
Muldoon suggests relegation is the biggest difference between the Premiership and the PRO14, that when Bristol had injury issues at flanker they recruited veteran George Smith whereas an Irish province would have called an academy player up in that situation.
"We were favourites to get relegated, straight up, straight down. Suddenly you have to look elsewhere and see we should bring in someone… that probably sums up what the difference is."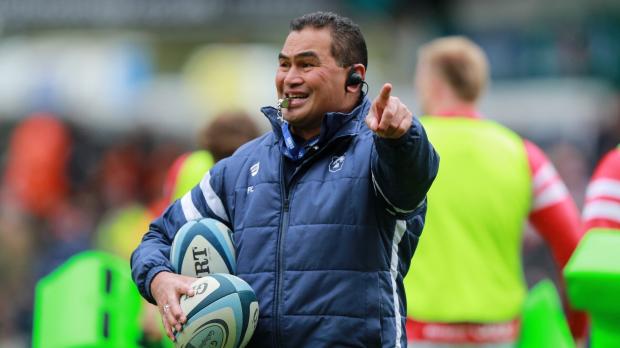 Other than that, Bristol is proving such a home away from home that Muldoon sense Lam is potentially revolutionising rugby in the English city in the same way he succeeded in the west of Ireland.
"It's very similar to Connacht… people have this stereotype that Bristol is a big club with bottomless amounts of cash, but it isn't the case. There is no warm weather training camps – we're going to Cornwall at the end of the summer and camping out.
"We're on a budget like everyone else and we stick to that budget. If people think they are coming and staying in five-star hotels with Bristol Bears they have got it wrong when we will be camping in Cornwall for the weekend.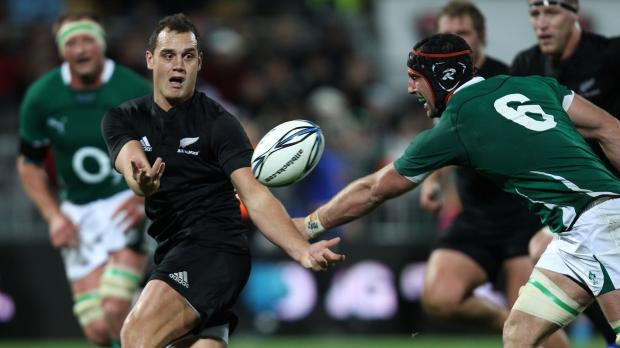 "The transition has been very good," he continued. "In a lot of ways, Bristol is not too dissimilar to Galway on a bigger scale. We're living in the middle of the city, not too far from Clifton suspension bridge, and it's a fabulous area. People are very friendly.
"Bristol is very, very similar to Connacht, uncanny in ways. There is bit of a relationship gap with the community, the difficult they have had with coming up and down and some previous coaches coming in and not looking after the community, just worrying about trying to survive and spending money.
"Pat has taken a different approach, like we saw in Connacht. Building that community base, building the fans, building a good working environment in the club who saw a lot of change in the last 10 years. They are all loving it and the community are starting to get behind us.
"My first game last year was Bath at home and to have that atmosphere and buzz around the place was phenomenal. It was probably a little bit fake for me as I hadn't seen where they have come from, but as the year went on I saw and heard a lot of what has gone on in the last 10 years to appreciate the sell-out of the first game of the league.
"What has happened the last two years has an uncanny similar feel to the early Connacht days with Pat. Hopefully we can push on (and challenge). We have got the players. We have got a lot of young players that people don't know, a lot of academy players that are going to be household names.
"There is no better man (than Pat) to get the most out of them. They have had a tough pre-season so far. How far ahead we are compared to last year is phenomenal and there is a little excitement in a couple of the players who have been here a while to see what is possible.
"It's uncanny to what went on in Connacht in the past few years with Pat, so there is a team here building that is capable of achieving a lot."
WATCH: RugbyPass goes behind the scenes at Bristol Bears' pre-season in 2018

Comments
Join free and tell us what you really think!
Join Free