Nigel Owens' questionable handling of the Sinckler incident wasn't the only example of ref inconsistency this weekend
Inconsistency between different referees is the bane of coaches – and supporters – rugby lives.
But with human beings rather than machines blowing the whistle, slight variations in how each individual sees the detail of a fast-moving sport is unavoidable.
However, as we approach the fifth World Cup featuring a TMO within the officiating team, surely it cannot be beyond the wit of man to establish and enforce a rigid protocol for its use? This weekend's second round of Six Nations action has once again seen subtle variations in the use of the 'man in the van' which leaves the armchair fan far from clear on where the technology buck stops.
For example, during England's demolition of France, Nigel Owens twice required Glenn Newman to check a decision and on each occasion ended his request by appraising the Kiwi TMO of his own real-time view of the incident in question.
Continue reading below…

Owens' equivalent of cricket's 'soft decision' was twice proved correct – but despite this approach adding context to the decision-making process it is not one used by other officials on a regular basis. Similarly, it is far from clear if and when the TMO should take the lead and intervene should something significant be missed by on-field officials.
Two examples from Ireland's win at Murrayfield illustrated the lack of clarity which exists in this area.
When referee Romain Poite asked Rowan Kitt to check a possible try for Scotland centre Sam Johnson, he immediately got the response: "I'm going to show you a forward pass." This suggested the review process was already underway and that Kitt would proactively have intervened to point out the earlier offence had Poite not requested assistance.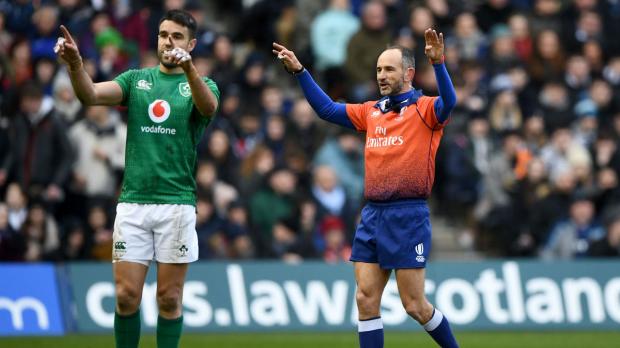 However, when Connor Murray's try was subsequently replayed during the half-time interval, the reverse angle camera clearly showed Peter O'Mahony obstruct Stuart Hogg in the build-up to the score. This replay would have been available to the TMO at the time, but was not brought to Poite's attention and as a result the try stood.
Following hot on the heels of Liam Williams' disallowed score in Paris last week – a decision which seemed to emanate from a giant screen replay plus whistling from the Stade de France crowd rather than an intervention by the TMO – to many observers it seems confusion currently trumps clarity in TMO use.
Simply put, World Rugby and its officiating team may be clear about how their TMO protocol works, but either this is not consistently being followed or it is not being clearly conveyed to those watching live or on TV around the globe.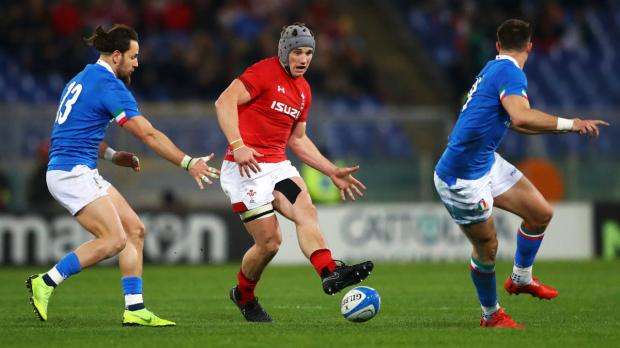 And to pick up an earlier theme, once a process becomes technology-driven the latitude for forgiving human error is hugely reduced, which means the TMO must almost always get to the right call.
Unfortunately, this was not the case at Twickenham with Owen Farrell's second-half try, since the discussion between Owens and Newman did not at any point consider that Jonny May held back Antoine Dupont on the ground.
Since the French scrumhalf was the nearest defender to the loose ball which Farrell pounced on, this was surely material to the situation under review? Even if Dupont seemed unlikely to get to his feet and beat Farrell to the touchdown, in law May's actions were punishable by a penalty.
Away from the TMO, the question of non-standardised approaches was well illustrated by Owens' handling of Kyle Sinckler.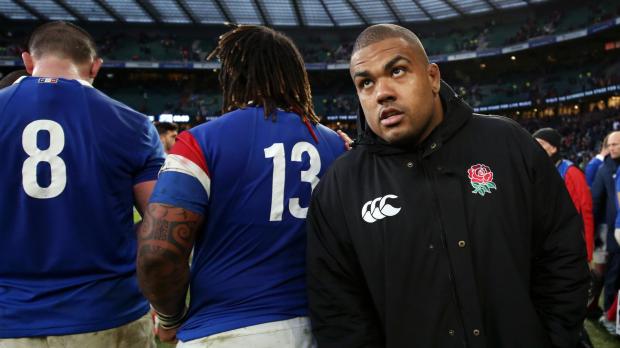 The Welshman, who handled the 2015 World Cup final, is regarded as an outstanding communicator and manager of players, and this was clearly shown by the dressing down which Sinckler received for his attempt to belittle an opponent by administering a patronising-but-firm tap to his scrum cap.
Owens is in the twilight of his career, and having taken up the whistle as a teenager learned his trade in an era when the ability to manage players held the key to a referee's performance level and career progression.
It is safe to say that 90 per cent of current referees would have handed Sinckler – whose inability to channel his fractious nature is a recurrent theme – a yellow card based on either his unsportsmanlike conduct or the slight tug he administered to the scrum cap.
Despite this weight of numbers, Owens' preferred solution worked for him and had no material effect on the outcome of the match. But the fact remains that other – probably younger – referees would have handled it differently, and therein lies the consistency issue.
Comments
Join free and tell us what you really think!
Join Free