How your date of birth could affect your chances of playing for the All Blacks
Your date of birth, as it happens, could have a significant bearing on whether or not you play for the All Blacks.
The relative age effect is a phenomenon that has a major bearing on sport and academia, and rugby is by no means exempt.
Science for Sport defines it as "a phenomenon in which children born in, or close to, a critical age cut-off period may have an advantage in both athletic and academic endeavours," and it is explored in depth in Malcolm Gladwell's 2008 international bestseller Outliers.
Gladwell looks at age-grade ice hockey in Canada, and how there are biases in what appears to be a meritocratic system where success is theoretically based on individual talent. Though this shines a light on one country and one sport, there are undeniable parallels with rugby in New Zealand, and all over the world.
"In Canada the eligibility cutoff for age-class hockey is January 1," Gladwell wrote. "A boy who turns ten on January 2, then, could be playing alongside someone who doesn't turn ten until the end of the year- and at that age, in preadolescence, a twelve-month gap in age represents an enormous difference in physical maturity.
This being Canada, the most hockey-crazed country on earth, coaches start to select players for the traveling 'rep' squad -the all-star teams- at the age of nine or ten, and of course they are more likely to view as talented the bigger and more coordinated players, who have had the benefit of critical extra months of maturity.
And what happens when a player gets chosen for a rep squad? He gets better coaching, and his teammates are better, and he practices twice as much as, or even three times more than, he would have otherwise. In the beginning, his advantage isn't so much that he is inherently better but only that he is a littler older. But by the age of thirteen or fourteen, with the benefit of better coaching and all that extra practice under his belt, he really is better, so he's the one more likely to make it to the Major Junior A league, and from there into the big leagues."
Gladwell describes the "iron law of Canadian hockey," that "in any elite group of hockey players- the very best of the best- 40 percent of the players will have been born between January and March."
When looking at the All Blacks, the 'best of the best' in New Zealand and indeed world rugby during the professional era, this 'iron law' seems to be applicable to rugby as well.
In New Zealand, where the cutoff for age-grade rugby is also January 1, the figures produced are more or less identical to the ice hockey. This is made no clearer than when looking at the current squad for the Tri-Nations, where 42 percent of the 38-man roster were born between January and March.
This is a reality of sport that is hard to counteract, and rugby is one where these biases are clearly going to be present. The physical advantages that a child will have who is almost a year older than another are immeasurable and it will inevitably have a say on their success.
New Zealand does have measures in place to avoid this problem with the weight class structure for youth players. This effectively levels the playing field by making age more or less an irrelevance and ensures that those who are disadvantaged from being almost a year younger, and possibly smaller, than people in the same age group are not left behind in terms of selection and development.
This can only go so far in terms of eradicating potential biases as certain age grades still exist, notably under-15, and weight classes only go up to 75kg. Those over 75kg may therefore be those that are born in the first few months of the year and have benefited from the extra few months of maturity.
However, while the relative age effect largely relates to the physical advantages an older player has, and how that helps shape their progression, they will also have the edge in other areas such as emotional and psychological maturity, and coordination.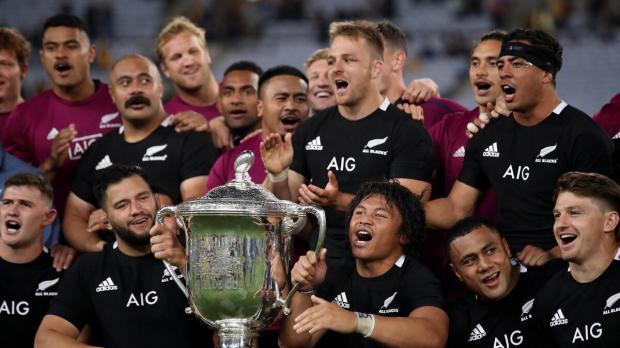 Those areas cannot be addressed with weight classes, which means that those who are older within each designated group may still have an advantage over their younger peers.
It may be coincidental, but this All Blacks squad does still suggest that the relative age effect exists, despite the measures in place. Further, it is unclear as to whether weight classes make the bias more or less apparent.
New Zealand may be ahead of the curve compared to most of the rugby world by no longer looking at age as a way of segregating, and while it does make the game safer, it may not have circumvented the relative age effect. These are of course the best players in New Zealand, few would argue against that, but a portion of the group may have received preferential treatment in their development.
The All Blacks for a long time have been regarded as a paragon of excellence in rugby and the sporting world, and their apparent conveyor-belt of world class talent is a testament to the scouting process in place and the ability to unearth talent.
With that said, there are still biases that hold some back, which if addressed could only strengthen a national team further and avoid players slipping through the net.
All Blacks squad
Patrick Tuipulotu- January
Sam Cane- January
Tupou Vaa'i- January
TJ Perenara- January
Brad Weber- January
Shannon Frizell- February
Karl Tu'inukuafe- February
Sevu Reece- February
Jordie Barrett- February
Will Jordan- February
Du'Plessis Kirifi- March
Asafo Aumua- March
Tyrel Lomax- March
Codie Taylor- March
Rieko Ioana- March
Caleb Clarke- March
42%
Ofa Tu'ungafasi- April
Ngani Laumape- April
Anton Lienert-Brown- April
Beauden Barret- May
Richie Mo'unga- May
George Bower- May
Damian McKenzie- May
Akira Ioane- June
Jack Goodhue- June
Alex Hodgman- July
Hoskins Sotutu- July
Joe Moody- September
Sam Whitelock- October
Dalton Papalii- October
Ardie Savea- October
Nepo Laulala- November
Mitchell Dunshea- November
Scott Barrerr- November
Aaron Smith-November
Dane Coles- December
Cullen Grace- December
Peter Umaga-Jensen- December
Comments
Join free and tell us what you really think!
Join Free