How getting dissed in public by Gavin Hastings drove ex-Scotland full-back Brendan Laney's career
The beautiful, vibrant city of Christchurch is in mourning, a people united in shock and sorrow. Former Scotland international Brendan Laney runs a bespoke clothing business a few streets away from the Al Noor mosque where worshippers were gunned down over two weeks ago in the first of two terrorist attacks that killed 50 people.
The city is still reeling from this most heinous of blows and Laney, like so many New Zealanders, is struggling to fathom how or why it could happen. "We have got a lot of healing to do," he told RugbyPass. "What happened was an absolute tragedy, just one very, very sick individual who has certainly changed the way of life here.
"We were thinking we were a wee bit immune to the whole situation terrorist-wise, and for it to happen in New Zealand – and particularly in Christchurch – has certainly changed people's attitudes and been a massive shock.
"I've got three young kids and they are going into a world that is pretty bloody scary. Particularly after this happening, it's only going to get worse. I hope that at some stage or somehow the world changes. They are the ones that have got to change things and you hope you teach your kids values and they live by them. What happened is just not a New Zealand thing to happen – it was a crying shame."
Brotherhood is a constant theme in Laney's journey. He loved the friendships and camaraderie that rugby gave him. He cherished being plunged into a 40-strong squad, each man different, each with his own character, each a potential new mate.
(Continue reading below…)
His introduction to Scotland almost two decades ago was as notorious as it was jarring. In November 2001, Laney arrived from New Zealand having signed for Edinburgh. Ian McGeechan and the Scottish management knew he was eligible for international honours thanks to a grandmother from Lesmahagow. Incredibly, 11 days later, he was trotting out at Murrayfield for his Test debut against, of all opponents, the All Blacks.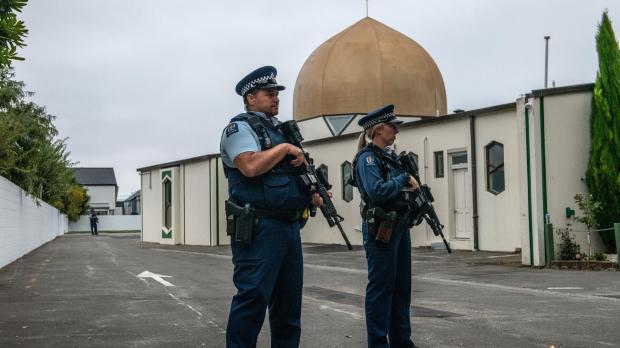 The aesthetic was bad. Scottish rugby seldom wants for anti-establishment dissent, but the uproar at this blisteringly fast selection was thermonuclear. "It was tougher on my wife than anyone," recalled Laney, the so-called Kilted Kiwi. "She was sitting in a flat in Goldenacre on her own knowing no-one and all this press is happening. She's going, wow, who have you pissed off? That's basically what it felt like.
15.03.19
United in our grief, we stand together as one.
Arohanui to our Community ?? pic.twitter.com/tS2ZNl0NTW

— BNZ Crusaders (@crusadersrugby) March 22, 2019
"She was wondering what the hell we had done, have we made the right decision to come to the other side of the world? I had to assure her that we had and the only thing I could control was playing well. Negative press or whatever press, you certainly read it, it can affect you, but I chose not to let it. I just got on with it."
Gavin Hastings, Scotland's full-back colossus and one of Laney's childhood heroes, called the selection "inherently wrong" and described it as a "sad day" for Scottish rugby. Laney didn't know it at the time, but a group of his new team-mates went to McGeechan to express their discomfort.
"As a kid, I used to love watching Gavin Hastings play, he was a fantastic full-back – the same position that I played, a goal-kicker a big guy who loved hitting the backline at pace, and he just seemed like a genuine good fella off the field as well.
"The way things panned out was pretty tough because you're reading that in the paper that Gavin Hastings isn't keen on you being there. When you hear that, maybe not pointed directly at me but certainly about me, it was tough to handle, tough to handle.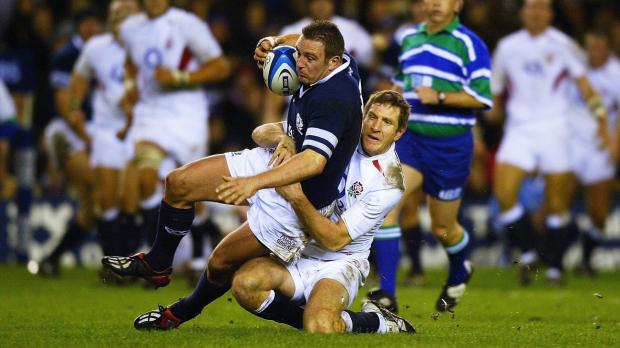 "I just thought, bugger you, I'm going to put my head down and prove that I'm good enough to be here. I'd been given the opportunity to play for Scotland in a Test against the All Blacks and I was thrilled, I just couldn't wait – 'I'm going to do my best, and hopefully do a good enough job that I get another crack'."
Laney did some very good things and some utterly maddening ones in his four years in Scotland, but the errors never seemed to shake his confidence. He finished with a decent haul of 20 caps and 141 points. It was at Edinburgh, though, where his impact was most keenly felt and where he is most fondly remembered.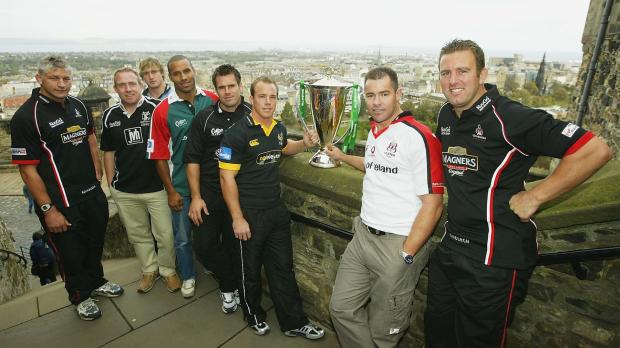 Fifteen years ago, Frank Hadden's group became the first Scottish club to reach the Heineken Cup quarter-finals. They did so playing some brilliant attacking rugby, notching a famous Meadowbank triumph over Toulouse in the pool stages before the French juggernaut knocked them out at the Stade Municipal en route to the final.
Chris Paterson was Edinburgh's sprightly play-maker. Laney thundered around in midfield or from full-back. Nathan Hines was underlining his credentials as a second row enforcer with a deft pair of hands. Young thoroughbreds Simon Taylor, Ally Hogg, Simon Webster and Mike Blair were emerging, and in Todd Blackadder they had a growling, gnarled fulcrum.
"Toddy brought some really good stuff, coming from a championship-winning side like the Crusaders and being involved in the All Blacks," Laney said about his compatriot. "And at the end of the day, if Toddy said, 'I want you to go and run into that ruck', you did it. That was the mana he had – you wanted to play rugby for him, you didn't want to let him down.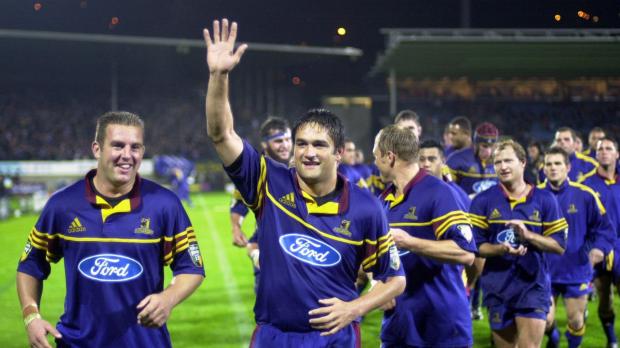 "We had really good attitudes, too. Guys were keen to throw the ball about and play some good rugby. They enjoyed the way we were playing and that's something we certainly pushed. We were never a huge forward pack and we were coming up against teams like Toulouse that had massive packs. We had to shift them around. We couldn't dominate them up front. We had to use other skills and we did that really well."
Laney name-checks almost every player in the squad but there's one he keeps coming back to. Allan Jacobsen is an Edinburgh icon, a rotund prop but a very nifty ball player who was born and raised in the city and spent his entire 14-year career at the club and won 65 Scotland caps.
Who's looking forward to welcoming Chunk back to BT Murrayfield? ????

Don't forget that club legend Allan Jacobsen will delivering the match ball at Saturday's @ChampionsCup Quarter-Final! Watch his full interview ??

? https://t.co/F09JCm7lTo
? https://t.co/1NIXVThXjN pic.twitter.com/rG6nDY7mfy

— Edinburgh Rugby (@EdinburghRugby) March 27, 2019
Jacobsen was a part of the quarter-final team in 2004 and still playing when Edinburgh got there again eight years later. "Chunk" and Laney were close. The big Kiwi was even lured down to Jacobsen's Prestonpans haunt – an area you're unlikely to find in any of the tourist guides – for a night on the beers.
"It was very, very interesting, particularly when I walked into the pub on my own," said Laney. "I distinctly remember ringing Chunk and going, 'hurry up and get here!' But I had a brilliant night."
? Read the thoughts of Richard Cockerill as he looks ahead to Saturday's @ChampionsCup Quarter-Final in our weekly preview.

?: https://t.co/y7bXJ0x3Uo
?: https://t.co/1NIXVThXjN pic.twitter.com/Qc0JqdUC2W

— Edinburgh Rugby (@EdinburghRugby) March 27, 2019
His old pal will present the match-ball at Murrayfield on Saturday when Edinburgh tackle Munster in their first top-tier quarter final appearance since 2012. "That's gold, eh," laughed Laney. "He didn't try and eat the match-ball, did he? Or drink out of it? Just making sure. Chunky's a bloody legend and fully deserves the chance to walk that ball out.
"Chunk and I roomed together when I first made the Scotland A side and it wasn't until about three years later he came up to me when we were having a beer and a yarn and he says, 'I thought you were a real rude prick when I first met you, because the first three days all you did was nod and shake your head at me'. That was because I couldn't understand a bloody word he was saying.
"The first three days, he would talk to me and I'd just nod my head. I didn't know what the hell he was talking about. But Chunky was a genuine, cracking guy. It's a really cool thing for him to be able to do and fantastic for such a legend of the club, I think it is a really nice touch."
Comments
Join free and tell us what you really think!
Join Free