The Championship club that can boast a total of 10 ex-players in current Six Nations squads
Three former Hartpury academy products have been named in Six Nations squads, bringing to ten the number of past players competing for a starting spot in the Guinness Six Nations Championship.
Louis Rees-Zammit, Alex Craig and Billy Burns are set to become the latest Hartpury alumni to play international rugby. Louis has been named in the 35-man Wales squad for the first time, while Alex and Billy were called up to the Scotland and Ireland squads respectively, ahead of the start of the Six Nations on Saturday.
All three players studied a Level 3 Extended Diploma Sport (Performance and Excellence) Rugby as well as being members of the Junior Rugby Academy at Hartpury. The rugby pathway at Hartpury – a RFU University Partner – means that alongside their studies, students can play for Hartpury College, then Hartpury University and its Championship club Hartpury University RFC.
More than 200 Hartpury alumni have played international rugby or signed professional contracts around the world. Wayne Thompson, Manager of the Junior Rugby Academy at Hartpury, said: "I think Hartpury is unique in the sense that we've got a platform for college rugby, university rugby and Championship rugby all on one site.
Continue reading below…
WATCH: Catch up on all of the very best from Round 3 of the Top League, featuring a host of international stars including Carter, Kahui, Retallick, Kerevi, Marks, Giteau, Snyman, Read, and many more!
As well as Louis, Alex and Billy, Hartpury alumni with more experience on the international stage have been named in the Six Nations squads – Ross Moriarty (Wales), Jonny May and Ellis Genge (both England), and Seb Negri and Callum Braley (Italy).
Former Hartpury University RFC players Adam Hastings (Scotland) and Jake Polledri (Italy) have also been named in their respective Six Nations squads.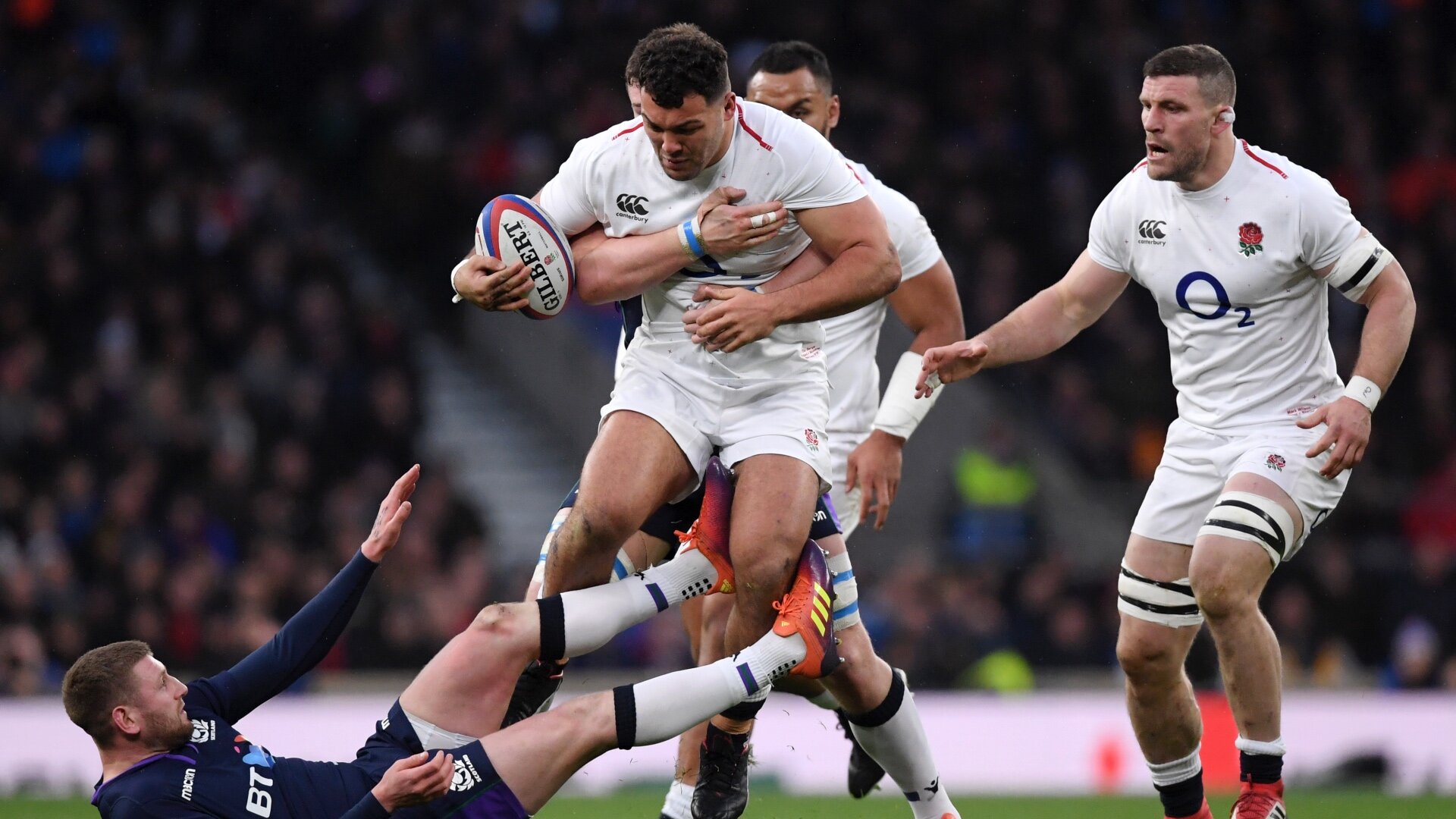 Having worked with them all, Wayne said he was delighted that Louis, Alex and Billy now had an opportunity to join the illustrious roll of honour of Hartpury alumni by playing international rugby.
Still only 18, Louis has recently signed a long-term deal at Gloucester after becoming the club's youngest ever Premiership player, its youngest ever player in a European match, the youngest player ever to score a hat-trick in the Premiership, and winning the December award for Premiership player of the month.
"Louis is one of those players that was able to step up reasonably quickly into the senior game through his speed and athleticism when he came here at 16," said Wayne.
"I don't think it's any surprise what he has achieved at Gloucester, but the fact he has achieved it so quickly has caught a few people by surprise.
"A lot of that is down to opportunity – to potentially play AASE rugby for Hartpury, being involved with an academy such as Gloucester, and selection for the Gloucester first team due to injuries to other players.
"He has taken those opportunities and done extremely well.
"Alex is a prime example of someone really benefiting from our rugby pathway, spending two years in our Under-18 Academy, playing for the BUCS team, and being signed to the Academy at Gloucester having learned his trade within our system.
"Then he played a full season in the Championship, so he found that next level, then stepped into the Premiership.
"Billy played for our under-18s side and signed to Gloucester Academy but used our Saturday side as a means to develop, before pushing on.
"Our pathway is about pushing players to the best of their ability. For some, that is going to be international rugby, for others that is about being a very good Championship player.
"But it's about doing the best by our players, off the pitch as well as on it through our dual career pathway."
World Rugby's plan hasn't been popular https://t.co/mVq51jV5ef

— RugbyPass (@RugbyPass) January 29, 2020
"We have a fluid pathway for players to progress, alongside links with Premiership academies and regional academies in Wales.
"So in terms of placing players at the right level at the right time, I think that's why you see so many players progress into professional rugby from Hartpury, be it through the whole of our pathway or finding exit routes at different points.
"What also helps set Hartpury apart is the access that our students have to outstanding facilities and specialist coaches.
"Those specialist coaches cross over from our college programme to our university programme, and university to our Championship side, so you get reference to the same coaches all the way through.
"It means you can receive a five-year development pathway while being in education and graduate from the Hartpury model with, hopefully, a career in rugby alongside a degree.
"Providing students with access to the dual career pathway is a really important part of what we do.
"The Rugby Players Association are now pushing it and I think more players at 16 to 18 are realising that they should get something behind them in terms of academic qualifications.
"What we also do well at Hartpury is trying to be as flexible as possible with the degree, diploma and A-level courses that students can do, so they can combine different subject areas, such as agriculture, with their rugby.
"It means our students can fully capture a broad range of academic disciplines, which they may not be able to do elsewhere.
"People recognise that Hartpury is a great educational establishment alongside rugby and that's a really big draw."
Mailing List
Sign up to our mailing list for a weekly digest from the wide world of rugby.
Sign Up Now