Forwards in the backline - Munster's short lived 2005 experiment
Mathieu Bastareaud's decision to move from centre to Number 8 when he plays for his new club Lyon rather unsurprisingly drew headlines this week.
For years the running joke was that the former Toulon midfielder is built like a prop – the sheer mass of the man screams forward – and there's an understandable excitement at the prospect of a top tier international making the switch.
For many rugby fans however, a bright line between forwards and backs remains.
While the physiological difference between rugby's two most basic positions continues to narrow, there's a quasi-religious separation of backs and forwards deeply rooted within the culture of the sport, as if the two sub-sets were two entirely different species of rugby player that shouldn't be confused or intermingled.
This sacred gap has been bridged recently with alarming regularity. Fiji's Semi Kunatani and Levani Botia both moved from wing and centre (respectively) to the backrow, and are prospering there.
There have been cases of failure of course. Infamously Italian openside Mauro Bergamasco attempted to play scrumhalf in a 2009 Six Nations match against England, a doomed experiment that will be remembered – sadly – for his laughable incompetence in the position.
More recently Sam Burgess, who was already tasked with handling the considerable challenge of a league to union conversion, was effectively forced to move position by Stuart Lancaster from Bath's blindside – where he was having some considerable success – to the England midfield – at the Rugby World Cup. It was a move that would ultimately see the 6'5, 116kg Burgess break-off his Bath contract a year early and return to the NRL.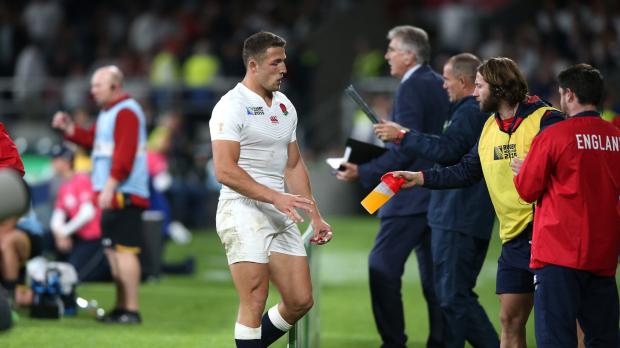 Sam Burgess at RWC2015
Richie Vernon won 24-caps for Scotland in the backrow before converting to the centre in his latter years at Glasgow Warriors before retiring at the end of last season at London Scottish.
Going the opposite direction, England hooker Tom Youngs made the switch to hooker from the centre relatively early in his career thanks to advice from Heyneke Meyer. It was a good call too. He went on to win 28 England caps and three British and Lions caps in the position.
Yet it was some 14-years-ago that then Munster coach Declan Kidney flirted heavily with selecting Irish forwards in the backline – albeit with an injury crisis forcing his hand.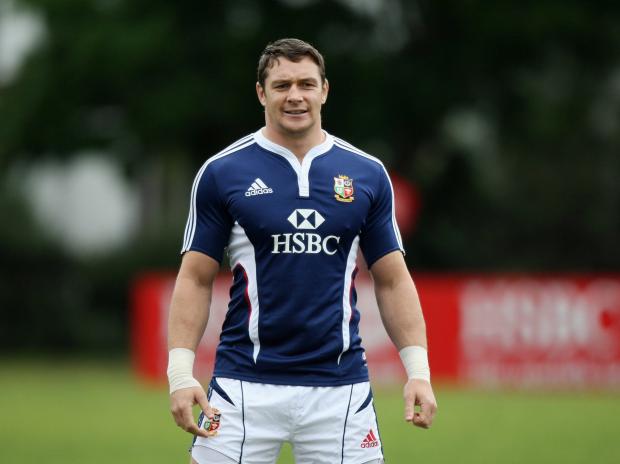 David Wallace in 2009 (Photo by David Rogers/Getty Images)
Kidney selected Irish David Wallace and Denis Leamy in the backs in two separate and consecutive games.
Wallace, one of the most explosive athletes to be produced by the Irish system, started on the wing against Border Reivers at Thomond Park in the opening game of the season in 2005.
"I'm very much looking forward to the challenge," the then 29-year-old Wallace remarked. "I've played (on the wing) a few times, although I've never actually started a game in the position."
Kidney reflected after the game that: "David was asked to play there (wing) for the good of the squad. And we must recognise his selfless attitude. I was very happy with the way he played in what was an unfamiliar position. But he is a very, very good wing-forward and it's only fair that he gets time in that position.
And so it was a week later that Kidney returned Wallace to the pack, and started the 6'2, 108kg Denis Leamy at 12 for a Musgrave Park clash with the Ospreys.
Leamy, who would ultimately win 57 caps with Ireland in the backrow, was more than happy to start at 12. "I'd play anywhere for Munster. I have played in the backs at underage so I m familiar enough with it, and I've been training there all week so I m happy to give it a go. Looking forward to it really."
Comments
Join free and tell us what you really think!
Join Free