BREAKING: Premiership Christmas lists revealed
With Christmas just days away now, RugbyPass has obtained top secret information from the North Pole, regarding the letters to Santa of several very influential men in the rugby world.
Our undercover scrum-half was able to successfully infiltrate the elf union in charge of shortlisting people's Christmas lists and he was able to get us copies of the 12 letters from the Premiership's directors of rugby.
N.B. There were only 11 letters present. We believe Steve Diamond's letter was rerouted to the department responsible for those people on the more extreme "naughty lists" and our informant was unable to get that deep into the operation. As a result, we have taken the liberty of making an informed guess at the Sale honcho's wish-list.
So, in a piece of investigative journalism that borders in magnitude on the Watergate scoop, we reveal to the public what exactly those 12 men are asking for this year.
Todd Blackadder, long-term member of the nice list – A one-time use of the Ghost of Christmas Yet To Come
Blackadder faces losing one of his most trusted and effective weapons at the end of this season in the form of Matt Banahan.
The club offered Banahan a two-year deal on the same terms as he is currently on and set a deadline for the player to accept the offer. That deadline has come and gone and there has been no signature on the dotted line.
It's a tough situation. Bath may be reluctant to offer improved terms to a player in his 30's, whilst Banahan has a legitimate demand for better terms, given the versatility he has developed and the fact the Premiership salary cap has risen dramatically since he signed his previous deal.
It seems Blackadder is hoping a visit from the Ghost of Christmas Yet To Come, showing Banahan a vision of his future somewhere grimmer, like, say, Salford, will be enough to get the long-time Bath player to stay on at the Rec.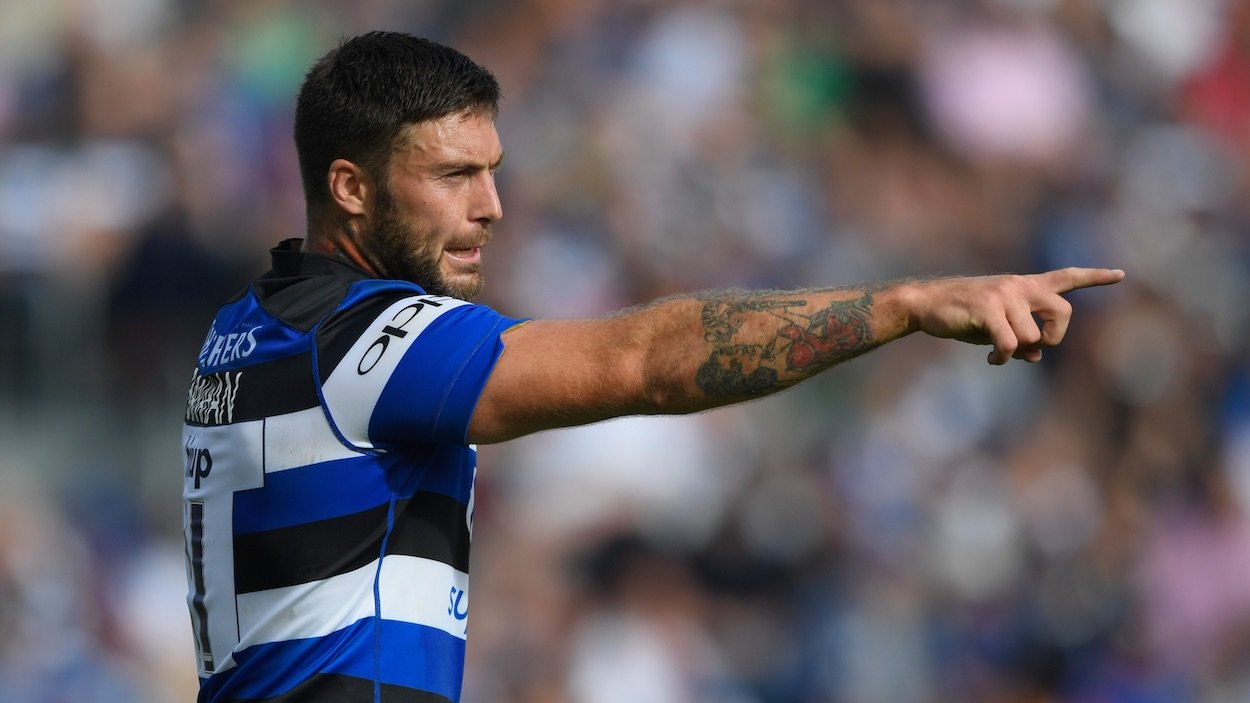 Banahan might be hoping his employers also get a visit from the Ghost of Christmas Yet To Come
Rob Baxter, such a long-serving member of the nice list that the elves have fitted a plaque with his name on – A good old-fashioned Christmas miracle
According to our source, Baxter has simply resent his letter from 2015, asking for a miracle in January in the European Rugby Champions Cup.
That season, Exeter remarkably made the quarter-finals on the final day of the pool stages, in a sequence of events that still defies belief. Exeter had looked dead and buried with two games to go but in one of the biggest quirks of fate in club rugby history, they emerged from their pool with just one point separating them, as pool leaders, from Clermont, who finished bottom of the pool, thanks to a moment of madness from Morgan Parra.
The club from the south-west will need a similar slice of luck this season to have any chance of making the quarter-finals, given their two losses to Leinster in recent weeks.
It seems Santa has taken special interest in this request – who even doubted Baxter and Santa would be on good terms? – but unless he can deliver Beauden Barrett to Devon next week, we think Baxter might be out of luck.
Johan Ackermann, recently added to naughty list, before being scribbled out alongside the words "damn social media" and re-added to the nice list – Gold, gold and gold
The South African isn't interested in the frankincense or myrrh, he simply wants the gold to keep his revolution at Kingsholm on track.
It has been widely reported for a while now that the Gloucester ownership are looking for new investors and it doesn't look as if that has changed since Mohed Altrad's attempted takeover of the club failed earlier this year.
Ackermann has got the Cherry and Whites playing more consistently, being competitive away from home and is giving the club's academy prospects opportunities, but to really cement the positive progress, he could certainly use reinforcements.
Maybe a Jaco Kriel?
Perhaps a Rohan Janse van Rensburg?
Those guys don't come cheap.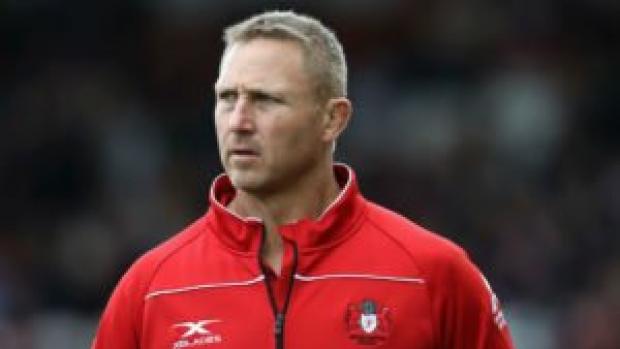 Gloucester's resurgence would look a lot more stable if the long-running search for investment could be successfully put to an end
John Kingston, nice list lifer – A DeLorean DMC-12
It seems the Quins man wants to go back to 2011 and return with past Nick Easter to give to, well, current Nick Easter, to help solve the club's defensive issues.
To date, Quins have conceded more points and tries this season in the Premiership than any other club apart from bottom-placed London Irish. Injuries and international call-ups haven't helped them, either, but the porous nature of their defence is holding them back at the moment and it is something that needs to change soon if they are to qualify for the Champions Cup again next season.
How Kingston would manage without Doc Brown or a plucky Marty McFly to get him out of all his inevitable temporal paradoxes is debatable, but surely Joe Marler and Marcus Smith could fill the roles?
What could go wrong?
Matt O'Connor, added to naughty list alongside some Irish and Australian cursing, before retaking his place on the nice list this year – Industrial-grade cotton wool
Just wrap Manu Tuilagi in it.
From the second he comes off the pitch until the moment he has to go back on, constant cotton wool-ing.
Regardless of your allegiances, this is a Christmas wish we can all get behind. The game is worse off when Tuilagi isn't playing.
If Santa doesn't come through, we can set up a JustGiving fund for it.
Nick Kennedy, a rare full-time nice list member not only as a coach, but also as a player – A five-month supply of "Michael's Secret Stuff"
For anyone who doesn't get this reference, "Michael's Secret Stuff" was actually just tap water, but cunningly disguised by one of the great unheralded player-coaches of our time, Bugs Bunny, in order to give the Tune Squad the self-belief and confidence they needed to go out and beat the Monstars.
With London Irish six points adrift at the bottom of the Premiership and Worcester improving by the week, the squad could use that mental pick me up heading into the second half of the season. In fact, with Irish travelling to Worcester this Friday in a match that has the potential to offer a 10-point swing at the bottom of the table, prompt delivery wouldn't go amiss, either.
A couple of wins and Irish's future would look a lot brighter, especially with Northampton, sitting in 10th, enduring their own fair share of struggles.
Failing that, maybe they could convince Richie McCaw to come out of retirement and save them from intergalactic slavery/Championship rugby?
Dean Richards, long-time naughty list member before being recently added to the nice list for "services to rugby in the north-east" – Home Alone and Home Alone 2
Richards has done a fantastic job turning Newcastle from perennial relegation battlers to a team legitimately pushing for Champions Cup qualification.
It seems, however, that Richards is still worried about teams coming in and stealing his best talent from right under his nose. Kevin McCallister punched well above his weight taking on the Wet and, then, Sticky Bandits, and clearly Richards thinks there are lessons to be learned there.
It might be worth treading lightly if you're planning on heading to Kingston Park in the New Year.
Alan Dickens, nice list but alongside the words "subject to change", confirming the elves both watch rugby and that they are well-versed with Northampton Saints – Round the world first-class air tickets made out to "W. Smith"
N.B. This letter starts out asking for something called "job secur…" before a scribble and a distinct change in handwriting. We don't feel we have enough information here to offer an informed guess as to what happened.
With no full-time director of rugby in place, it looks as though Northampton are after the coaching mastermind who helped guide New Zealand to Rugby World Cup triumphs in 2011 and 2015, not to mention a man who is well-acquainted with Northampton, following his stint there back in the early 2000's.
After back-to-back losses to the Ospreys, we would have thought asking for a win or two might have been more urgent…
Steve Diamond, no record of Diamond in the areas of the North Pole our agent had access to, we suspect an "extra naughty list" that is kept under lock and key – Love Actually
As we said earlier, we've had to make a guess at what the Sale DoR is after this Christmas and after much deliberation, this seems the logical gift.
It is fair to say Diamond is a, well, prickly character and it is beginning to get him into trouble. He has been punished twice for his comments about referees within the calendar year and should it happen again, Sale have been threatened with a points deduction.
The "us against the world" and siege mentalities made a lot of sense when Sale were battling relegation, but now they have plugged their exodus of players, have found owners willing to fund the club and are trying to transition into a team regularly challenging in the top half of the table, it seems out of place.
Mellowing out a little bit could go a long way to helping Diamond shed this image and what better way to do that than to realise love actually is all around?
Mark McCall, the elves weren't sure on McCall, on and off the nice list for a few years now, but ultimately gave him the benefit of the doubt – BUPA family medical insurance
Apparently, McCall has a brother called Billy, sons called Maro, Mike and Henry, an uncle named Richard and nephews by the names of Brad and Schalk. We were sceptical, but then we thought there are a lot of big families in Ireland.
It seems the McCall clan has had a bad run of luck of late and they have all been injured in some way or another. This has made for a sombre Christmas mood in the family's north London home but at least they'll now be able to get the best rehab possible once the festive season is over.
Oh, and a blender, so Maro can enjoy Christmas dinner, too.
Dai Young, treated with reverence by the elves, his name was second only to Baxter's on the nice list – The Ghost of Christmas Past
As Wasps look to turn themselves into Premiership and Champions Cup contenders, they have a bucket load of domestic and European pedigree to look back upon.
In their former guise of London Wasps, the club won multiple Premiership and Heineken Cup trophies, with much of their success stemming from their efficient and well-drilled blitz defence. Just like the periods of English rugby that have been dominated by Leicester Tigers and Saracens, Wasps were built upon a defensive identity and then fleshed out from there.
As stands, Wasps' defence can let them down in the big, clutch fixtures, often leaving their potent attack too much to do to secure victory. Maybe a trip down memory lane will help give Wasps that extra few percent to challenge on both fronts come January.
The new coaching arrivals will help Wasps kick on next season, but until then could a spectral reminder of where they come from see them kick on?
Gary Gold, solid member of the nice list – Paul Scholes' autobiography
N.B. This is another letter we suspect may not have been written by the named sender, a patriotic South African and soon-to-be USA head coach.
This one had us stumped for a while but then we remembered Scholes' early international retirement and subsequent flourishing at club level.
Could this be a gift for Francois Hougaard?
The effect he has had on Worcester when available has been impressive and not for the first time, he seems to be sparking a move away from the drop zone for the Warriors. We are sure there are plenty of people at Sixways who would like to see the Springbok available for an entire season and who may have had a hand in, perhaps, forging this letter.
Comments
Join free and tell us what you really think!
Join Free