An Anglo-Welsh League realistically doesn't hold much appeal for the English Premiership
A perennial clamour in Wales, the prospect of an Anglo-Welsh League has been floated again over the past few days. After one anonymous club chairman predicted a British League "coming in two years" in The Rugby Paper, the fires of those who seek Welsh inclusion in the Gallagher Premiership have been well and truly stoked.
The eagerness of CVC Capital Partners to invest heavily in both the Premiership and Guinness PRO14 has been cited as a reason why now, after many years of baseless hope and false dawns, there is a validity to these rumours. It's no secret that Welsh rugby – from fans to owners – would be keen to align themselves with the Premiership and English rugby.
These calls are an annual affair and they are consistently backed up with claims of how playing in the Premiership against English sides would boost attendances at the four regions, give them access to a more lucrative broadcast deal and regenerate generation-old rivalries. It's fair to say, though, that they are optimistic assertions at best.
The Welsh regions have the opportunity to play English clubs in European competition and currently show no significant boost in attendances when they play their supposed rivals, as opposed to their regular opposition in the PRO14.
The Scarlets averaged 7,857 in the Heineken Champions Cup last season, with their game against Leicester Tigers attracting a small increase to 8,087.
(Continue reading below…)
However, the 18,832 that Leicester recorded when the Scarlets visited Welford Road was a smaller crowd than the 20,146 they got hosting Ulster and was even fewer than the number they got against Racing 92 when ticket sales reached 19,909, despite French fans being known as particularly indifferent travellers.
Cardiff Blues' gates offer a bit more hope, with their game against Saracens bringing 12,018 to Cardiff Arms Park rather than the 6,286 for Lyon or the 9,497 for Glasgow Warriors. That said, it's another example of this being a one-way trend, as Saracens sold-out Allianz Park for the visits of Glasgow and Lyon, but only got 8,528 through the gates when Cardiff came to town.
Again, let's be optimistic and say that there would be a positive bump and that by being part of a more substantial TV deal, the regions would be able to strengthen and approach a standard of being consistently competitive. Those old rivalries are restoked and fans begin to pour over the border from England's west country rugby hotbeds such as Bristol, Gloucester and Bath.
FRONT: New British League 'coming to rugby in two years'

Sunday's TRP ?? pic.twitter.com/ywITPVAFRP

— TheRugbyPaper (@TheRugbyPaper) July 20, 2019
There's no denying that, with this optimistic assessment, the outlook would be a positive one for the four Welsh regions. What, though, is in it for the English? The claims of why the PRO14 is a poor competition that frequently come from Wales are hardly an enticing selling point to get the Premiership clubs interested.
Poor attendances are one complaint and although a number of English clubs are already selling out their stadiums for Premiership and European matches, there are several, such as Worcester Warriors, Sale Sharks and London Irish, who could certainly use boosts in the number of fans going through the turnstiles.
Unfortunately, this is based on an optimistic outlook from a Welsh perspective and one which there is little evidence for. As highlighted earlier, Welsh attendances are poor and when they play English opposition, they show only small signs of making a significant positive jump.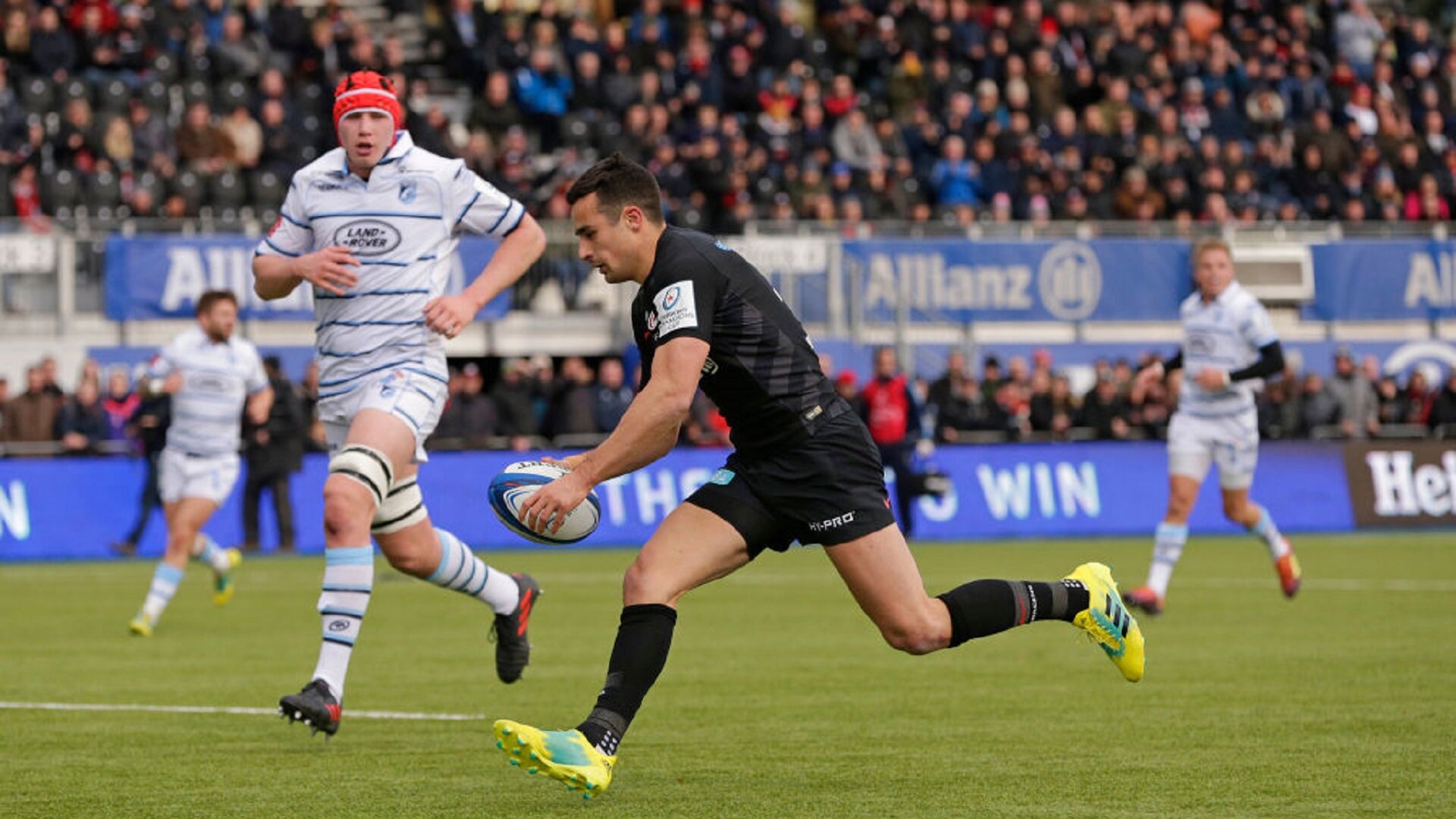 The Dragons and Ospreys, like the Scarlets, had very small increases in attendances versus English clubs in the Challenge Cup, although the Dragons also registered the same attendance for Timisoara Saracens as they did for Northampton Saints. Northampton and Worcester, who were in the Ospreys' pool, did not receive boosts to their attendances when they hosted the Welsh sides, either.
Furthermore, the clubs within easy reach of Welsh fans and potentially more accessible, such as Gloucester, Bristol Bears and Bath, all had very healthy attendances last season.
The Premiership has moved down the path of creating multiple TV slots, with games hosted on Friday evenings, Sunday afternoons and occasional TV double-headers on Saturday which pushes one game into the evening. Little of this correlates positively with another frequent Welsh complaint of the PRO14 – that of not enough Saturday afternoon rugby.
A British League? Bring it on is the general reaction among fans in Wales https://t.co/AoMPHvTl90

— RugbyPass (@RugbyPass) July 22, 2019
Then you come to the TV deals themselves. Yes, the Premiership deals draw more money than the PRO14 ones, which the more anti-PRO14 elements in Wales claim is a consequence of the weakness of their competition rather than the simple economics of supply and demand.
England is a country of just over 55 million people while the cumulative populations of Wales, Scotland and the combined island of Ireland are around 15 million. There is the potential for the sport and interest to grow in Italy and for the South African influence in the competition to become more established, but those are the three major sources of broadcast revenue in the PRO14 as it stands.
If the four Welsh regions were to join the Premiership, are they going to bring enough of a bump to the prospective TV deal, as a country of 3.1 million people, to trigger a large enough pie for Premiership clubs to be satisfied with their proportionately smaller slices?
If you have a hypothetical £120m deal that would be split 12 ways currently, bringing each top-flight club just under £10m, minus the stake that CVC now take as a 27 per cent shareholder in Premiership Rugby Limited (PRL). If you add the four regions to the mix, they would need to bring an extra £40m in revenue just for the Premiership clubs to continue to receive the same amount of money they currently do.
Commercially, it doesn't seem to be possible and it's hard to see what lure there would be for the Premiership clubs in making this move. If anything, PRL have shown they are keen to bring up their 13th member club from the Greene King IPA Championship and then ringfence to protect owners' investments and attempt to bring the league and clubs closer to sustainability. Sharing their coveted financial pie with more people seems counter-productive to that goal.
If you were to push for a complete British and Irish League, you potentially bump up revenues in a way that the addition of the Welsh alone would not. But given the Premiership currently has the better deal and there's no guarantee that a British Isles super league would create the kind of financial prosperity to see them register an increase on the revenues they already generate, it seems a high-risk, minimal-reward scenario.
Huge development looming in the Six Nations ? https://t.co/BBiVGXY73v

— RugbyPass (@RugbyPass) July 12, 2019
If that is a road they go down, you also risk killing the Heineken Champions Cup which is a lucrative competition in itself. If the English, Welsh, Scottish and Irish are playing each other on a weekly basis, you take away so much of the lure and anticipation of the Champions Cup.
Now, not only are English clubs seeking to increase the revenues to accommodate sharing their TV deals with more teams, but they are also having to make up for a much more insignificant European cup competition whose own TV and fan interest would inevitably diminish.
The rivalry argument doesn't hold too much water in England, either. Sure, England versus Wales at international level is a momentous draw, but the generation of fans that remember age-old rivalries between the Baths, Leicesters and Northamptons of England and the Cardiffs, Swanseas and Llanellis of Wales are an older section of the Premiership fanbases.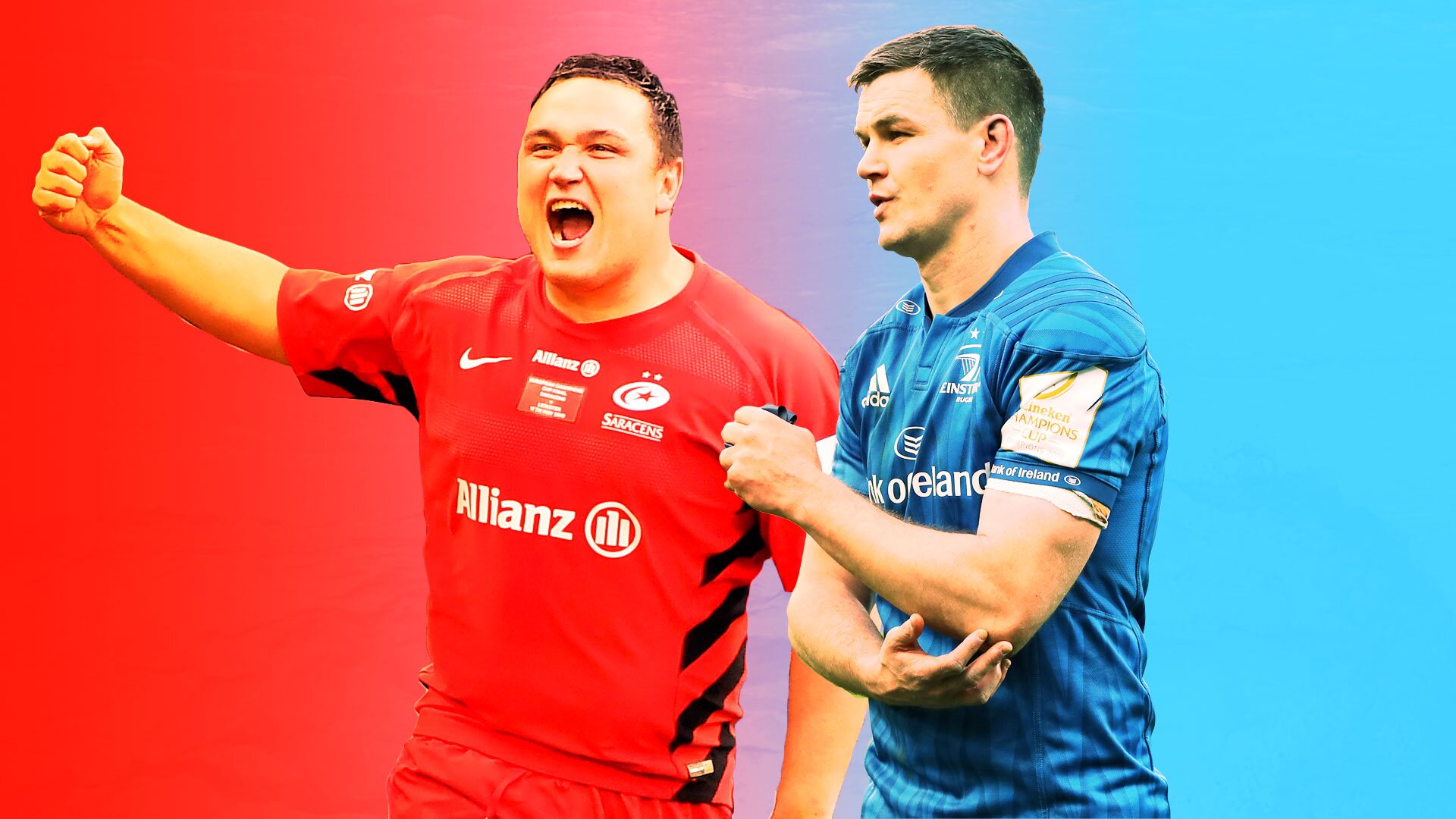 The Premiership is trying to attract new fans who have no knowledge or memory of these rivalries, as well as keep younger fans – the future of the sport – engaged and turning up to stadiums and subscribing to the broadcaster's services.
To these fans, the great Premiership rivalries are not with the Welsh regions, they are with the Irish provinces and the top French clubs because those are the teams that have been consistently at the pinnacle of European rugby over the last 15 or so years.
Success, after all, drives fan interest in sport more than anything else and the truth is that the Welsh regions have just not been consistently successful enough to either make the most of their inclusion in the PRO14 or to entice the Premiership to offer them an alternative route.
Again, the complaints are well-known. The Welsh regions can't financially compete with the Irish provinces and that's the crux of why there is such a swell of support for wanting to join the Premiership. Union ownership is a thorny issue in Wales, but this is the heart of the problem. Welsh rugby has an identity crisis.
There is a clamour for completely independently-owned clubs, such as exist in England and France, but it's a model that just doesn't work in a smaller country. England and France can both prosper at club and international levels because they have the player pools, economies and populations to have a dichotomous framework like this.
Even then, both nations have shown issues with managing these dual priorities, but ultimately they have the fanbases, financial strength and freedom to recruit from abroad without consequence to the national team that simply cannot exist in a smaller nation.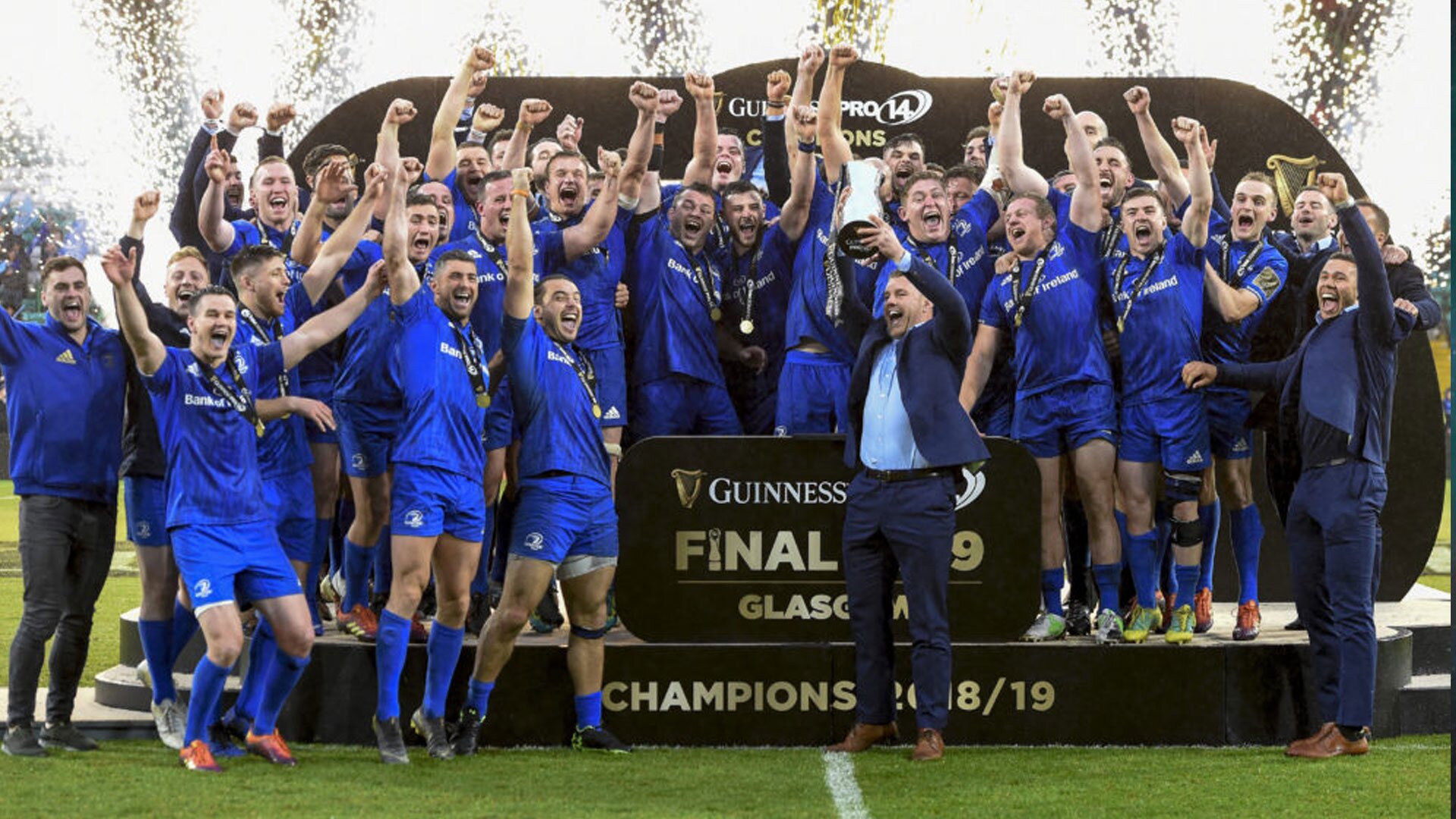 Wales have the perfect model to follow just 40-odd miles across the Irish Sea, where union ownership has allowed Ireland to not only field competitive provincial and international sides, but also punch above their traditional weight.
It's the connected thinking at all levels that allows a pair of nations of less than seven million people to go toe-to-toe at club level with economic powerhouses like England and France, and rugby strongholds such as New Zealand and South Africa at international level.
The most infuriating thing about the persistent critiques from Wales about the superior financial power of the Irish provinces? The Irish Rugby Football Union (IRFU) recorded revenues of €87.5m (£78.6m) this year, while the Welsh Rugby Union (WRU) registered revenues of £97m in 2018.
The latest set of record revenue accounts for rugby in Ireland is served up with a nod to an uncertain future in the UK https://t.co/umLfa4VI4w

— RugbyPass (@RugbyPass) July 19, 2019
If union ownership were embraced, as it is in every other country in tier one rugby nations who have smaller populations and/or operate four professional teams or fewer, then the money is there to compete consistently with the Irish. This seems the real issue in Welsh rugby, not the dangling carrot of Premiership inclusion which few clubs outside of the west country in England are going to be keen on.
Being more competitive in the PRO14 will go a very long way to addressing almost all of the issues the Welsh fans have with the competition and it was noticeable how much less discontent there was when the Scarlets had their brief stint atop the competition.
If moving down the union ownership route is a way for the regions to have that success and emulate what the IRFU have been able to do for Ireland and the provinces, then surely overlooking age-old grievances with the WRU is a price worth paying?
Better-funded regions, an ability to retain talent and more consistently competitive teams in the PRO14 which will draw fans in, without negatively impacting the national team. It ticks all the boxes.
WATCH: The latest RugbyPass documentary, Foden – Stateside, looks at how ex-England international Ben Foden is settling into Major League Rugby in New York

Comments
Join RugbyPass+ now and be apart of the conversation with all-new commenting!
Join Now