What really killled Newcastle's season and the pivotal summer decisions that lie ahead
Despite battling bravely at Kingsholm against an in-form Gloucester side, Newcastle Falcons' 28-19 loss in the West Country was the final nail in the coffin for Dean Richards' side, whose relegation to the Greene King IPA Championship was confirmed on Saturday.
Mathematically, it may have been that loss – which early on looked as though it could be heading towards the bonus point win Newcastle desperately required – that sealed relegation, but in reality it was the torrid start to the season against the Gallagher Premiership big boys and the ensuing inability to generate momentum which really did for Falcons.
Throw into the mix their home loss to fellow relegation-battlers Leicester Tigers in Round 19 and Worcester Warriors' two wins in their last three games, and Premiership survival became a bridge too far for Newcastle, despite their much stronger second half of the season.
It's a worrying time for players, coaches and fans alike, yet all three parties should be buoyed by the official statement issued by Newcastle in the wake of that loss to Gloucester.
Continue reading below…
The club seem committed to Richards as Director of Rugby, the ownership will continue to fund the academy, stadium development and community projects that had already been slated and it looks very much as if Falcons will not be dialling back in the Championship, instead intent on securing an immediate return to the top tier of English rugby.
There will, inevitably, be some cutbacks, and therein lies an opportunity to rebuild the playing squad in a fashion that will allow Newcastle to be more successful in the 2020/21 Premiership season, should they traverse the challenges of the Championship over the next 12 months.
Plenty of players at the club will have relegation release clauses in their contracts and a number of them will likely activate them. That will be out of the club's hands for the most part, whilst there will be others that Richards will be more amenable to letting leave, whether that is due to their age or their impact on the wage bill.
Every year, the same parable of relegation is trotted out and it is one which is centred around Harlequins and Northampton Saints.
Upon being relegated, they trimmed down their squads, letting go players they didn't believe to be crucial to them upon their return to the top tier, they recruited with savvy and they gave a number of opportunities to younger, emerging players.
The likes of Mike Brown and Chris Robshaw cut their teeth in the Championship before helping Quins to a Premiership title, whilst Saints appointed Jim Mallinder as Director of Rugby and blooded Union unknown Chris Ashton during their season in the second tier, with those two figures then proving pivotal to Northampton's 2013/14 title.
Time will tell on how successful London Irish have been in attempting to achieve that same goal, but the performances of Ben Loader on the wing and his establishing of himself as a regular member of the first XV do offer plenty of promise, as Declan Kidney's side wrapped up a 99-point season in the Championship.
The next few weeks will prove particularly interesting for Falcons and their fans, as the formation of their 2019/20 squad – and consequently 2020/21 squad – will begin to take place.
In the back three, full-back Simon Hammersley is rumoured to be off to Sale Sharks and whilst an obvious blow, it's one that Newcastle can weather. They have Josh Hodge in their senior academy and not only has he been impressing with the England U20s this season, he's also a very similar style of 15 to Hammersley. He's slight and he will likely add some weight this summer, given that this has been just his first season out of school, but he's elusive and an adept counter-attacker, just as Hammersley is.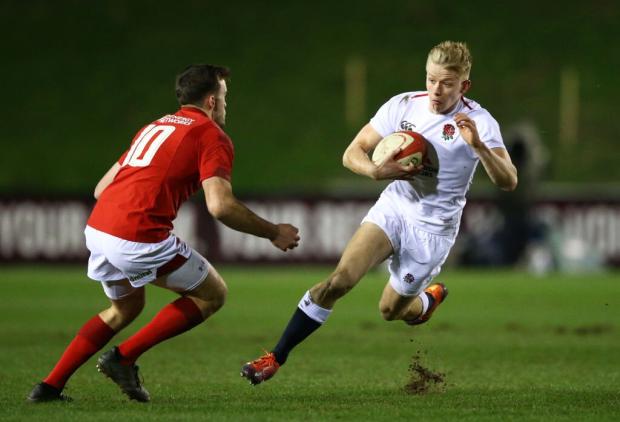 Vereniki Goneva and Sinoti Sinoti are two big names who were vital to Newcastle making it to the playoffs last season, but with both potentially Rugby World Cup-bound and set to turn 35 and 34 at the start of next season respectively, they could be understandable losses. It's not just about Falcons putting together a squad that can achieve promotion next season, it's about putting together one that can avoid relegation in two seasons' time. Goneva and Sinoti would be 36 and 35 respectively if Newcastle can get back to the Premiership and Father Time isn't the most generous of entities.
Should either move on, Falcons will need to do their best to persuade Zach Kibirige and Adam Radwan to stay, with the duo both flashing their promise this season in the opportunities they have been given. Throw Morgan Passman into the mix, too, who has been lighting up National League Two North with Tynedale, registering an impressive 31 tries in 19 games. Like Hodge, Passman is in just his first year out of school.
In the midfield, Joel Matavesi recently signed new terms with the club and he has shown potential at inside centre, whilst Johnny Williams will be another man that Falcons should be keen to keep at the club. Williams only arrived last summer, but the former London Irish man has been consistently impressive for Newcastle, with injuries the only thing that have prevented him from receiving more acclaim. Scotland international Chris Harris, at 28 years of age, may not be too keen on a season in the Championship and what it might mean for his international prospects, whilst Pedro Bettencourt has already agreed a move to Oyonnax.
One bright spot at outside centre comes in the form of current U18 Chidera Obonna, though, who should be one of the players contracted up by Falcons for next season. Obonna has the potential to be the multi-faceted 13 that can transform a back line with a couple years of experience and development under his belt. He won't be a candidate to start in the Championship, but there should be opportunities to give him a taste of senior rugby and begin his integration into the Falcons senior squad. If senior academy member George Wacokecoke can translate 7s and university form into professional rugby, he will feel like a brand-new signing.
The half-back situations are equally interesting. Sonatane Takulua is another with international ambitions and who is playing at a level that would certainly make him appealing to a plethora of clubs in England and France. Toby Flood will turn 34 before the beginning of next season and will be another battling against time to be an important cog in the Premiership, should Newcastle book their return.
Holding on to Flood could be a priority for Falcons, though, not only because of his ability to help them deal with the challenge of the Championship, just as Stephen Myler has for Irish this season, but also to mentor Will Haydon-Wood, with the young fly-half likely to be another that the club will hand professional terms to this summer. The playmaker has turned out for the England U19s and U20s this season, despite still being at school.
If they could do the same for Takulua, too, it would also help emerging scrum-halves Cameron Nordli-Kelemeti and Callum Pascoe. Newcastle do not lack for promise at the position and whether they can hold on to Takulua and Mickey Young or not, there could be scope to see the two youngsters in action next season.
In the back row, Mark Wilson is another linked with a move away, albeit on a loan deal, so should Newcastle make it back to the Premiership at the end of next season, he would re-join his current side. Ryan Burrows is headed to Coventry, whilst Scottish internationals John Hardie and Gary Graham will both be the subject of speculation. Nemani Nagusa and Will Welch will undoubtedly draw interest, too.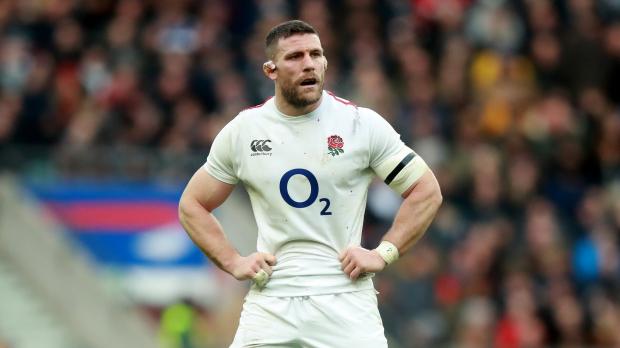 Newcastle will be keen to keep hold of Callum Chick, with the academy product having stepped up and been more heavily involved in senior rugby this season, whilst Connor Collett recently agreed a new two-year deal at the club. Simon Uzokwe has played well in the opportunities he has been given and has all the hallmarks of a mobile seven who can make an impact as a ball-carrier. First-year back rower Tom Marshall has been unlucky not to be involved more with the England U20s this season and could be in the frame for more playing time next season.
There is major upheaval in the second row, though, where Calum Green, Will Witty, Andrew Davidson and Glen Young are all leaving the club, with Darren Barry and Greg Peterson the two announced arrivals so far. Fortunately for Falcons, Josh Basham joined up mid-season as he studies at Durham University and his education links should see him continue at the club, where he could be a breakout star in the Championship next season. Will Montgomery also adds some much-needed depth in the second row.
Up front is one area where Newcastle will seemingly need to strengthen for their stint in the Championship, however, or at the least restructure.
Dave Wilson, Logovi'i Mulipola and Jon Welsh should all draw interest, won't be cheap on the wage bill and are at ages where their impact in the Premiership, if they return, could well be diminished. Rodney Ah You and Sam Lockwood are both in their 30's, too, whilst Sami Mavinga is off to Stade Français this summer. It's an older group of props and potentially a number of players will need to be identified to be brought in and cultivated into a group that can help the club re-establish themselves in the Premiership.
Oscar Caudle offers promise at tighthead coming out of the U18s, whilst Phil Brantingham is a talented U17 loosehead, but neither can be expected to take on roles in the senior squad next season, so there is a relative void of succession planning in the props, with a lot likely to be expected of the 23-year-old Adam Brocklebank, 24-year-old Jack Payne and the 26-year-old Trevor Davison. Those three will want to step up, put markers down and show Richards they can lead the front row.
At hooker the options are solid, with Kyle Cooper, George McGuigan, Santiago Socino and senior academy member and former England U20 Jamie Blamire all on the books. Persuading all four to stay will be high on Newcastle's agenda, but it could prove too rich for the club's blood, with Cooper in particular likely to garner plenty of admiring glances due to his form this season.
Overall, Newcastle's squad is far from in the worst place as it heads down to the Championship.
The wing and prop options are in an age bracket that may be a concern to Richards as he builds a team to go back up to the Premiership, whilst there is a significant turnover in the engine room, but there is a lot of talent ready to put their hands up in the back row, half-backs and back line.
The next few weeks will prove worrying for Falcons fans as players invoke release clauses and speculation is rife as to where they will head, but as demonstrated by Newcastle's topping of the Premiership Shield northern conference this season and their upcoming semi-final against Exeter Braves, they have good depth and a number of players on the cusp of breaking through.
The priority will be on an immediate return, and understandably so, but if Richards and his coaching staff can bring through their own Robshaw or Brown next season, it could bode well for a brighter future in the Premiership.
Watch: The Academy – Part Three
Comments
Join free and tell us what you really think!
Join Free