The forgotten draw of rugby's David versus Goliath
When Toulouse overcame the challenge of la Rochelle in last year's Heineken Champions Cup final the match boasted the two biggest packs assembled in the competition's history.
Toulouse could have fielded the heaviest average pack but astonishingly, it would have been la Rochelle who boasted the two largest players in Will Skelton and Uini Antonio.
The European cup emphasizes the strides made to make players not just bigger but fitter, more skilful, and physically more intimidating than ever before. Additionally, there are more of them, as Cardiff player Rowen Jenkins told The Eggchasers Rugby Podcast regarding Toulouse: "as they came off the bench, they got bigger and bigger".
In the relatively short time after rugby Union turned professional, observers noticed that the gulf between the pros and the amateurs had grown to such an extent that interaction between the two cadres of players may well be unachievable.
The divergence has created other consequences. Rugby as a sport is still perfectly suitable for amateur individuals willing to take a bit of risk on a weekend, it's never been safer.
Back in the day, even the biggest mismatch was between not very good players who were doctors, dentists, bin men and scaffolders against very good players that were doctors, dentists, bin men and scaffolders.
Now the lawmakers need to grapple with the serious safety concerns about world-class athletes colliding into each other.
It's not clear how these two sets of players can be governed by the same laws. This however is a topic for a different time.
The consensus is that amateur or part-time players are no match for today's pros, it's downright dangerous – or is it?
We might mouth platitudes about welfare but there soon forgotten come World Cup time. Nobody questions the suitability of the Namibian farmer or the part-timer from Russia to play the All Blacks or the Springboks on safety grounds.
We revel in the romance and enjoy the spectacle of young men forming lasting memories. We observe, slack-jawed, the bravery of players taking unpaid leave to try and stop Duane Vermeulen on the game line and we love it.
And so, we come to last weekend's events in Cardiff.
No one would have wished what happened to Cardiff's squad on anyone. However, stuck between a rock and a hard place, Cardiff fielded a team of academy players, semi-pros and a scattering of senior squad players.
Over ten thousand spectators filed through the Arms Park turnstiles and many more turned on at home. The men that pulled on the famous blue of the capital club might have lost but they also produced a weekend that will live long in the memory.
On paper the confrontation made no sense, who would be interested in watching this? In sporting terms it's gladiators being fed to lions. Even a full-strength Cardiff would have been long odds to topple the aristocrats of Europe, Toulouse.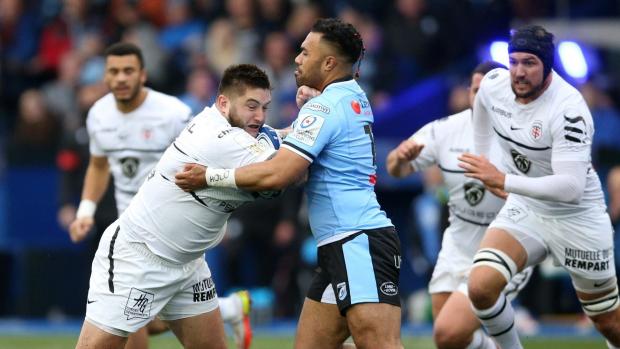 I like my sports to be product lead; I like parity, ring-fencing, salary caps and minimum squad numbers so this rugby free-for-all shouldn't appeal but my word did it.
If we can acknowledge that Cardiff pulled off a special weekend of rugby and that the differences in playing standards at World Cups are not catastrophic, then how can we apply these lessons to English rugby?
The Green King IPA Championship is the unloved younger sibling of the Premiership – neglected, excluded and underfunded.
What it also is, is the home to legions of battle-hardened, proud, confrontational men who would love to have a crack at the Premiership's big boys. Men in the mould of Rowen Jenkins and William Davis King who turned out for Cardiff this weekend.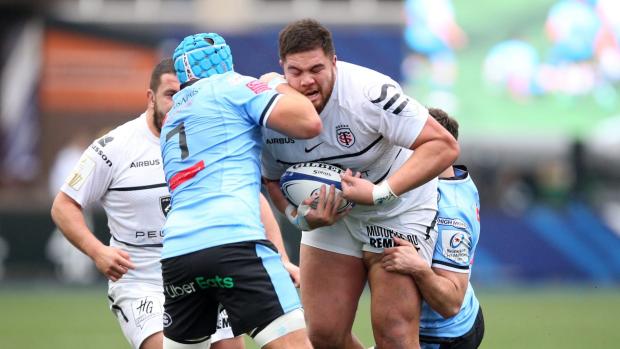 England's current professional cup rugby offering is frankly woeful, the insipid Premiership Cup, a competition of empty performances and empty stadiums.
It's played by a mixture of kids and players on loan, ironically from Championship clubs. Frankly, if I want to see those loan players play against Premiership opposition then let it be in their own club colours, with teammates they know and systems they have trained, rather than as cosplay Premiership teams.
It's not always been this way, one of the most famous games of English rugby occurred on Sunday 29th of February 2004, in what was then the Powergen Cup when a distinguished Wasps team was downed by a team that no longer even exist: Pertemps Bees [well they do exist but they are now known as Birmingham Solihull].
That day the Bees overcame Wasps, but not any old Wasps team. It was the soon-to-be European champions led by the mighty Warren Gatland himself.
The names of the players representing the club that day included Tom Voyce, Ayoola Erinle, Stuart Abbott, Tim Paine, Trevor Leota, Simon Shaw, Tom Reese and one James Haskell.
Yet the passion in the endeavour of the amateur club was enough to see them through to the next round.
Unbelievably the odds of the Bees being victorious were so long, that no provision was made to award any prize money, had Wasps won the game they would have been awarded £30,000 for their efforts.
The bean counters at the RFU stood their ground, no prize money was paid, although one suspects Bees would have forgone a lot more then £30,000 for their victory over their Premiership opposition.
That season, Wasps went on to beat Gloucester in the final of the Premiership and Bees were rewarded with a trip to the Northeast where an eventual 53 – 3 defeat to Newcastle Falcons awaited them. Rob Andrews men were prepared not to fall into the same trap as Wasps.
English rugby could simultaneously ease two of its biggest problems, firstly, making the Premiership cup relevant. Secondly, the Premiership would be able to offer a fig leaf to both the RFU and the Championship as all three organisations struggle to come up with a coherent vision for English rugby's second tier.
It's not just Bees that have been able to pull off an upset. Cornish Pirates beat the mighty Saracens in the Championship last year. Mark McCall said of the 25 -18 loss "it was very sobering". I bet it was.
This year in the Championship, the top four teams: Ealing, Cornish Pirates, Jersey Reds and Doncaster would be far from favourites to win but it would be a very naive Premiership director of rugby who'd underestimate them.
How great to see the grand old clubs like Gloucester and Leicester, re-establishing their links with the rest of English rugby?
A day for the Championship clubs to fill up their coffers and for Premiership fans to get some mud on their shoes, what could be better? You only need to look at the example set by Cardiff to see what it means to watch boys from your local area perform against some of the best in the sport.
Perhaps the perfect complement for rugby's never-ending schedule of elite matches has already been invented, just it's been forgotten. In a sport dominated by Goliaths, maybe opening the door, if only occasionally, to a few Davids can help us remember why we love this sport so much.
Comments
Join free and tell us what you really think!
Join Free