Ranking each of this year's All Blacks tests from worst to best
After four months and 15 tests, the All Blacks have come to the end of a tumultuous campaign that saw them finish with 12 wins and three losses.
That record is New Zealand's worst since 2009, and fans have responded in their masses, calling for Crusaders boss Scott Robertson to usurp Ian Foster and take charge of the All Blacks.
Sacking Foster is unlikely to happen any time soon after New Zealand Rugby [NZR] extended his All Blacks contract through until the 2023 World Cup in August, which gives the him a chance reflect on this season and right his wrongs next year.
Until then, we have taken the chance to look back on the 2021 All Blacks season and rank their performance in each test from worst to best.
15) 29-20 loss vs Ireland at Aviva Stadium in Dublin, November 13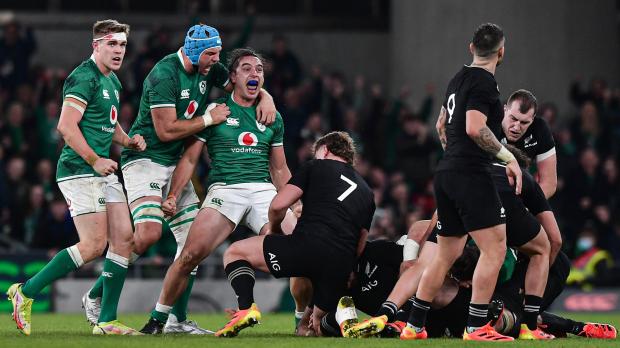 Probably the only test of the year where the All Blacks were comprehensively outplayed in pretty much every aspect of the game. Denied possession and territory for most of the encounter, the All Blacks were forced to defend relentlessly as the Irish orchestrated a brilliant victory, their third against the Kiwis since 2016 after having gone winless for 111 years.
14) 40-25 loss vs France at Stade de France in Paris, November 20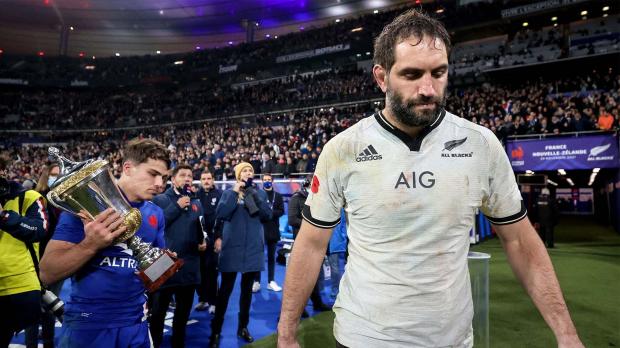 When a bounce back performance in the wake of that Ireland loss was demanded by the Kiwi public and the All Blacks themselves, Foster's men failed to fire as France produced a wonderful display to condemn New Zealand to its first back-to-back defeats on a European tour since 1935/36. Perhaps the fatigue of three months on the road in a Covid bubble finally caught up to the All Blacks as they struggled to match the physicality and expansive style of Les Bleus. Down by a record margin of 24-6 at half-time, the only thing that elevates this match above the Irish test is the way in which the Kiwis dominated the opening passage of the second half to close that gap to just two points, only for the scoreline to be blown out again in the final quarter.
13) 31-29 loss vs Springboks at Cbus Super Stadium on the Gold Coast, October 2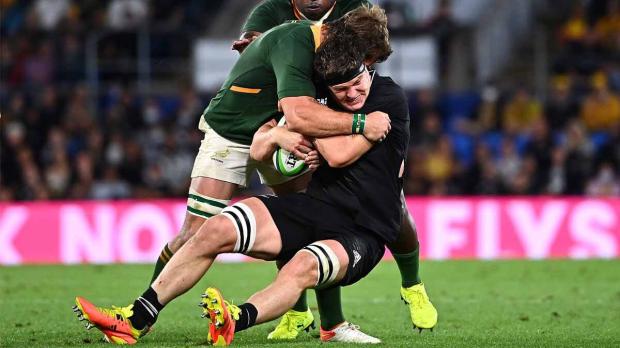 A compelling display from both teams, especially when compared to the previous week's centenary fixture in Townsville, but the fact that the All Blacks lost demotes this match to near the bottom of the heap. From a Kiwi standpoint, there were flashes of brilliance in this test, such as Ardie Savea's spectacular try and Jordie Barrett's overall performance, but their inability to match the South African forwards defensively, at the breakdown or at the set-piece cost them dearly.
12) 47-9 win vs Italy at Stadio Olimpico in Rome, November 6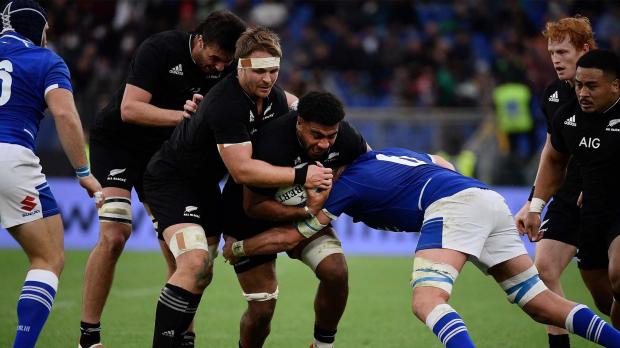 Of all the tests the All Blacks won this year, their victory over Italy in Rome three weeks ago was probably the most frustrating and dire to watch. That's because the Azzurri, supposedly a vastly inferior team compared to the All Blacks, managed to stifle New Zealand's attack frequently by making a nuisance of themselves at the breakdown. Their rush defence also caused the visitors – who were guilty of a multitude of errors – plenty of headaches, and the Kiwis were fortunate that four late tries were scored to give themselves a flattering winning margin that didn't reflect how the match panned out.
11) 33-25 win vs Wallabies at Eden Park in Auckland, August 7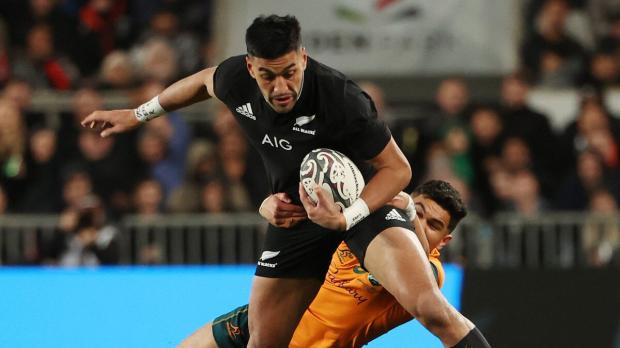 Rivalling the Italian test for poorest victory of the year was the All Blacks' Bledisloe Cup-opening win over the Wallabies in Auckland three months ago. Had it not been for the wayward boot of young Australian pivot Noah Lolesio, the Wallabies could well have ended their 35-year winless drought at Eden Park as the All Blacks committed a slew of errors in the opening half hour and conceded numerous penalties at the backend of the match. Luckily for them, a second half fightback, inspired largely by newly-capped centurion Aaron Smith and Richie Mo'unga, was enough to get them across the line.
10) 57-23 win vs Fiji at Forsyth Barr Stadium in Dunedin, July 10
Similarly to the previous two matches, the All Blacks had to rely on a late flurry of tries, four of which came from replacement hooker Dane Coles, to get out of jail against a strong Fijian side, whose forward pack asserted its dominance at the breakdown. Although the All Blacks ended up winning by more than 40 points, they only led by eight with 20 minutes to play, sparking renewed questions about if/when Fiji will be inducted into the Rugby Championship.
9) 104-14 win vs USA Eagles at FedEx Field in Washington DC, October 23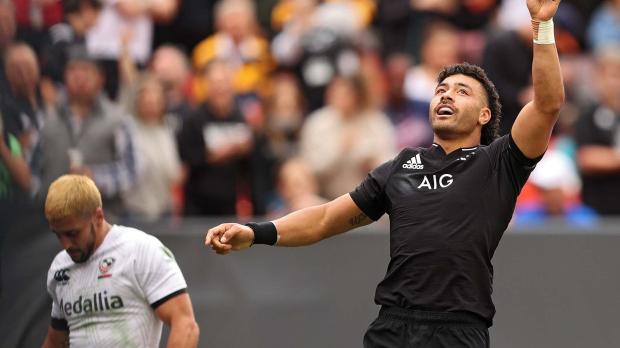 One of two tests where the All Blacks ran in over 100 points, this fixture was always destined to be a dud contest, with its sole purpose to bolster NZR's bank balance in these Covid times. While the national union achieved its financial objectives, it was hard to pick out many positives from the match itself as the All Blacks ran in 16 tries against an under-strength Eagles outfit in front of a half-empty NFL stadium that was ill-equipped to stage the test, of which was badly broadcasted. Credit must be given to the Eagles, though, for scoring their first-ever tries against the All Blacks.
8) 102-0 win vs Tonga at Mt Smart Stadium in Auckland, July 3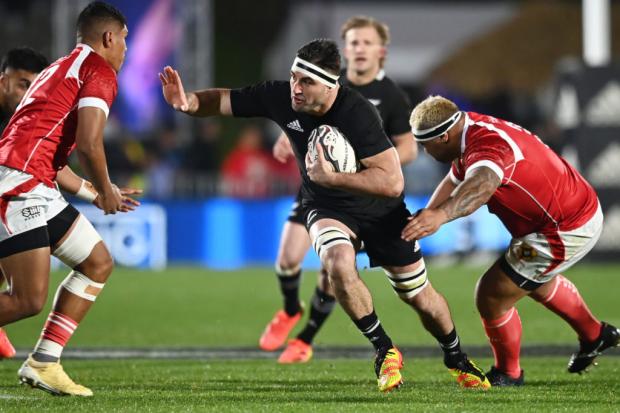 As was the case against the United States, the All Blacks put a Tongan team, that was forced to dig extremely deep into its playing stocks due to international travel restrictions, to the sword in their season-opening test at Mt Smart Stadium. Again, little was achieved for either team as the All Blacks scored 16 tries, five of which came from Will Jordan, while the 'Ikale Tahi lost confidence and were poorly prepared for their ensuing World Cup qualifiers against Samoa, which they inevitably lost. This test only ranks ahead of the Eagles game purely on the basis that the All Blacks managed to keep their opponents scoreless.
7) 36-13 win vs Los Pumas at Suncorp Stadium in Brisbane, September 18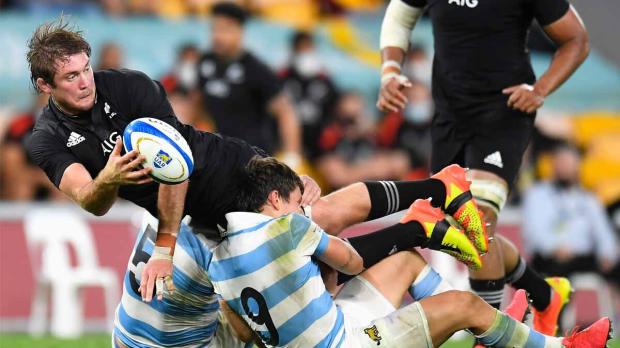 A week after holding Argentina to zero points on the Gold Coast, the All Blacks made a raft of changes to their starting team, bringing in numerous young or inexperienced players to create an experimental side. That team acquitted themselves well for the most part, with Hoskins Sotutu, Tupou Vaa'i, Samisoni Taukei'aho and Ethan Blackadder emerging as some of the standouts.
6) 60-13 win vs Fiji at FMG Stadium Waikato in Hamilton, July 17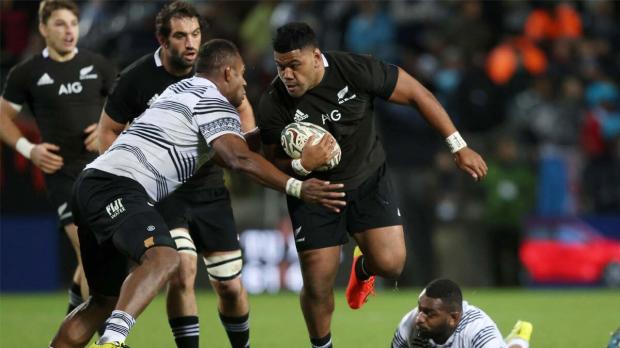 After being frightened by Fiji in Dunedin seven days earlier, the All Blacks needed a statement performance to re-establish their credentials as the stronger of the two sides. They did that in Hamilton as Fijian-born wing Sevu Reece grabbed a hat-trick of tries while Damian McKenzie produced a top-class defensive play in a performance that closed out New Zealand's July test series with an exclamation mark.
5) 39-0 win vs Los Pumas at Cbus Super Stadium on the Gold Coast, September 12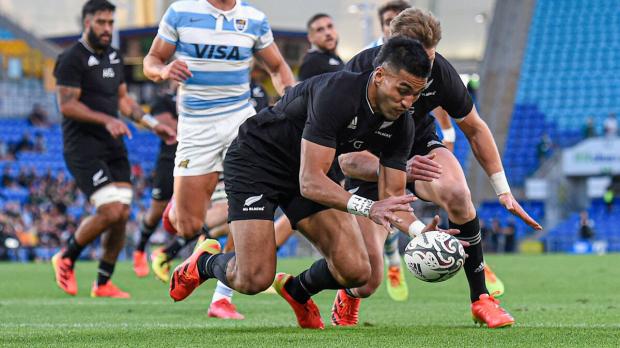 A strong All Blacks display where they did an effective job of keeping the Argentines at bay in their first match of the Rugby Championship's Queensland series. Los Pumas defended stoutly for much of the opening part of the game, but tiredness began to creep into their game, which enabled to All Blacks to strike and capitalise on their domination of possession as the match wound on. The highlight of the contest was Beauden Barrett's flick pass assist for Luke Jacobson's try, which has since been nominated for World Rugby Try of the Year.
4) 19-17 win vs Springboks at Queensland Country Bank Stadium in Townsville, September 25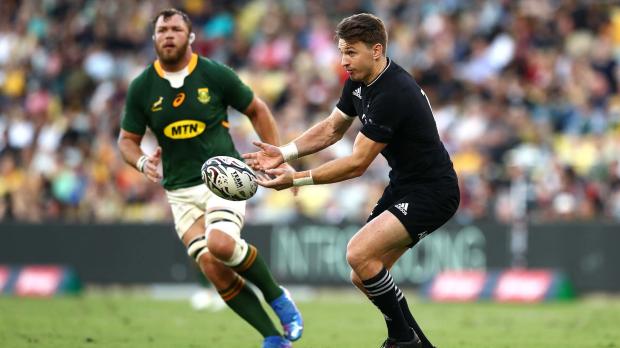 Perhaps one of the most anticlimactic matches in recent memory given it was the centennial test between the All Blacks and Springboks, but it was a forgettable affair as South Africa produced some of the most negative tactics New Zealand has ever faced. The Springboks' kick-happy methods made it difficult for Foster's side to get anything going, apart from Will Jordan's wonderful opening try. George Bridge's squandered catch under the high ball allowed S'bu Nkosi to score just moments later, but it took about 70 minutes for the game to kick into gear again as the match took a frantic turn in the final few minutes. In the end, a late penalty goal to Jordie Barrett sealed the deal for the All Blacks in a match that only ranks so highly because of the magnitude of the occasion.
3) 38-21 win vs Wallabies at Optus Stadium in Perth, September 5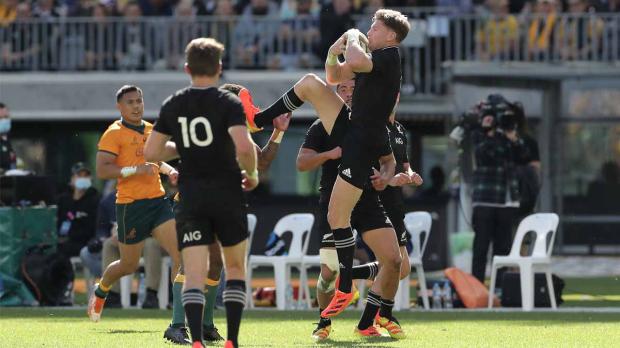 After having already locked away the Bledisloe Cup for another year, the All Blacks emerged out of New Zealand's nationwide lockdown to travel to Perth for the beginning of their three-month trek around the globe. With Rugby Championship points on the line, the Kiwis didn't show the Wallabies any mercy as they powered past Jordie Barrett's controversial red card to produce a stellar performance in which both Akira Ioane and Beauden Barrett, who filled the No 10 jersey in place of the absent Richie Mo'unga, starred in.
2) 54-16 win vs Wales at Principality Stadium in Cardiff, October 30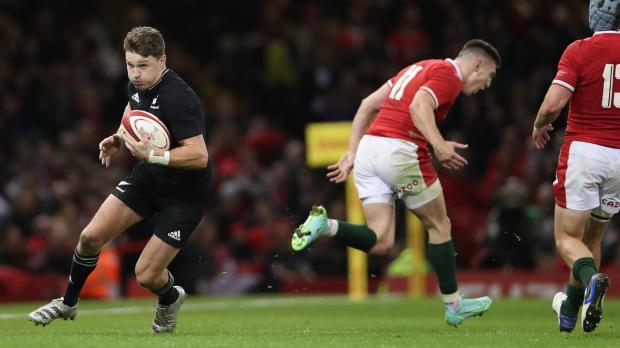 In his 100th test as an All Black, Beauden Barrett put on a clinic against Wales in what should be viewed as the only good outing by Foster's squad on their end-of-year tour. Admittedly, the Welsh team they came up against wasn't at full strength due to injuries and the match being held outside of World Rugby's test window, but Barrett's two cracking intercept tries, the hard-nosed approach of the forward pack and the impetus provided by the bench culminated in a stunning all-round effort.
1) 57-22 win vs Wallabies at Eden Park in Auckland, August 14
As they did in their second test against Fiji, the All Blacks put the Wallabies in their place to reclaim the Bledisloe Cup after a very scratchy showing at the same venue the week beforehand. Fuelled by Andrew Kellaway's misguided comments about the All Blacks having "lost their aura", the hosts ran riot in the rain and punished Australia's poor decision-making to score eight tries and emphasise that Dave Rennie's resurgent side still have plenty of work to do to catch up to their trans-Tasman neighbours.
Comments
Join free and tell us what you really think!
Join Free