Josh Strauss: 'I can understand why there has been a bit of an uproar'
For former Scotland captain Josh Strauss, Saturday night's controversial Calcutta Cup denouement brought back painful memories.
Strauss, who was involved in Scotland's controversial Rugby World Cup quarterfinal against Australia in 2015, admits he can understand the frustration felt by some fans by the last passage of play between Scotland and England at Murrayfield this past weekend.
The game was well past the 80-minute mark when referee Ben O'Keefe reset a handful of scrums in Scotland's half with England having the put in. The last scrum, was particularly contentious, with many feeling England were denied a potential match-winning penalty.
Post-match England head coach Eddie Jones made a tongue-in-cheek remark suggesting he was working on a Rassie Erasmus-type video to highlight the refereeing errors. 'Wait for the video mate – we've got the production team on it now.' While it was said in jest, privately Jones must have been fuming owing to the final passage of play.
"I can understand why there has been a bit of an uproar and why some supporters are grumpy about it," Strauss tells RugbyPass. "I was quite surprised that nothing came of it because referees are normally quick to blow for scrum penalties, especially with the directive of making the game more attractive. Nowadays, you usually have one reset scrum and then it's a penalty, so it was controversial."
While Scotland were on the right side of the ledger this time, Strauss is concerned by the level of consistency when it comes to refereeing in the game today.
"There is human error involved in everything," acknowledges the 35-year-old, who played at the 2015 and 2019 World Cups "but going forward there needs to be an amicable process to make it better for everyone – most importantly the referees and players."
Strauss, who is now coaching the SACS under-16 side in Cape Town three times a week, concedes refereeing at the highest level is a thankless task and he is fully aware of both sides of the argument.
"When coaches like Jones and Erasmus criticize referees I don't think it's to deflect in terms of any of their coaching deficiencies. They take personal responsibility and accountability for most things," the 24-Test international says. "I'm actually a big advocate for voicing things that are bothering you as a coach because I believe in free speech. We should all be able to say how we feel. However, it's a bit of a juggling act because you want to have free speech and say what you want to but you also have to take into account the other side of the coin."
Strauss says that on the one hand coaches preach the mantra of not complaining about referees but then on the other they are suitably upset when things don't go their way from a refereeing perspective. The ex-Glasgow and Sale Sharks back rower, who has called time on his playing career, concurs that while refereeing performance is something within sport that you can't change, the rugby fraternity can push for the standards to improve over time.
"As an ex-player, I do feel that there should be more consequences because some of the decisions are big ones and can change the dynamic of a whole tournament," he says in reference to the contentious call Craig Joubert made at the 2015 World Cup.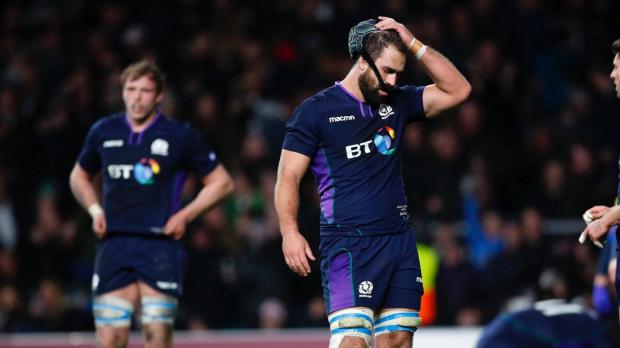 Joubert, who is now ensconced in his role as Referee Talent Development Coach at World Rugby, awarded Australia a contentious last-minute penalty which ended up having a material effect on the outcome. World Rugby later conceded that Joubert, who fled the pitch to avoid confrontation with irate supporters, had 'made a mistake' and should have awarded the Wallabies a scrum rather than a penalty.
"In terms of my recollections of that passage of play, the ball touched the back of my shoulder, which is not a body part you play the ball with, and one of my team-mates picked it up," recalls Strauss. "Joubert blew it as a penalty for Australia because he thought that I had played the ball and the other player was coming from an offside position. It was clearly not the case and in such a situation with the stakes so high, you obviously want to have a proper look upstairs with the TMO.
"That never happened and the Wallabies went through."
"Today I have no hard feelings towards Craig but that penalty literally cost us a semi-final berth against Argentina," says Strauss. "That flap of a butterfly wing changed the whole outcome and, in retrospect, that decision possibly denied Scotland their first-ever World Cup final appearance."
Those moments are often referred to as 'coach killers' with coaches potentially losing their livelihoods owing to refereeing errors. However, Strauss believes rugby needs to find a middle ground because bashing referees isn't the answer.
"I always find it very funny when coaches come out and point fingers at the match officials because they always preach to players that you can't do anything about the referee. Now that I'm coaching, I sometimes referee conditioning games and when I get lip from players and coaches alike, my response is: 'Just shut up, I'm the referee and you're not going to swing the game on a Saturday.' It may be a hard line but it's something referees must do."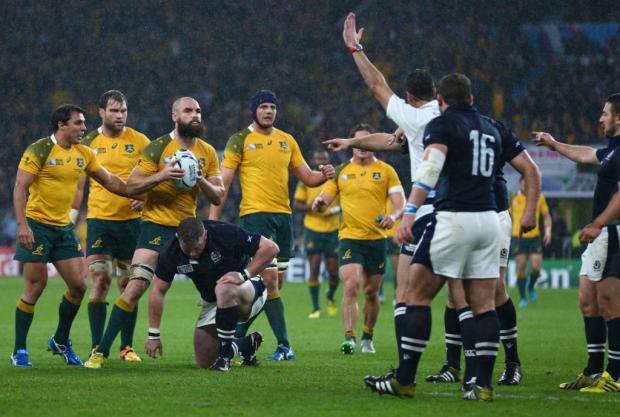 Strauss, who is cutting his teeth in coaching and is based in Wellington in the Western Cape, reveals that he clashed with Gregor Townsend on a personal front throughout his time with the national team. However, he admires the man on a professional front. Strauss believes the team are on the right track after their 20-17 win over England and will break their duck against Wales in Cardiff, having last won their in 2002.
"I last spoke to Gregor three years ago so I don't know what's going on in terms of his man-management with the current crop of players. It's true that there was a bit of head-butting with coaches there and it got to a point where it wasn't worth it for me. However, he is probably one of the best coaches I ever worked with strategically and technically. Gregor is always ahead of the curve in terms of what's going on in world rugby and in that sense perhaps Eddie can learn from him because it seems that he's become too set in his ways."
Comments
Join free and tell us what you really think!
Join Free