'In my head I thought, s***, we are going to beat them, we are actually going to beat the Boks"
What does it mean to become naturalised? How does it feel to embed oneself so deeply in another country that when you sport its emblem on your breast and bleed for it on the field, the pride swells inside you like a coronary hot air balloon?
Amid the festering cynicism of Test rugby, the voyage of Braam Steyn from farm boy on South Africa's Eastern Cape to Italian back-row titan is one of stark purity. His devotion to Italy is absolute. He absorbed the lilting cadence of their speech and the tenets of their culture, their white-hot lust for sport and the richness of their cuisine.
Steyn's journey – bold, stubborn and at times fraught – is a warm antidote to the modern project player narrative.
"I didn't want to follow the perfect road to Italy," the 28-year-old tells RugbyPass. "I wanted to play where I wanted to play. When I played for Mogliano and Calvisano, I got to know the Benetton structure and I always told myself and my folks, if the opportunity comes up to play for Benetton, I would say no to pretty much any other option.
"I liked the mentality there, I liked the way the club functions, the Benetton family behind it and their support. I made a lot of people quite angry just saying no to other offers, to the perfect road, to not following the road that most people take.
"I wasn't a rebel but I took chances and liked the challenge when someone told me I couldn't do something or wouldn't make it somewhere. That has been one of the biggest motivations."
Steyn fetched up in Italy eight years ago a Junior World Cup winner jettisoned by the Sharks. He had a deep-rooted curiosity towards European rugby. To sate it, he signed not for one of Italy's elite Pro12 teams, but for Mogliano in the national top-flight Eccellenza.
He landed in the dead of the winter without a word of Italian. Mogliano is a small town of fewer than 30,000 inhabitants and each day, Steyn cursed his bullishness in leaping so readily into the unknown.
"I'm not going to beat around the bush, it was bloody hard," he says. "I woke up every morning thinking I made the wrong decision. I arrived in December, it was grey and I've never experienced cold like it. I had to play without even feeling my hands. It was a big shock.
"I didn't speak the language and pretty much no-one there spoke English, not that my English is great. I always thought in the beginning that I made the wrong decision, but it was up to me to make it work."
In time, Steyn grasped the language. He flitted from Mogliano to Calvisano, where he won the Eccellenza, and was elevated to the Benetton squad in 2015. These rustic, unglamorous days toiling away from the limelight were the making of him.
"After a year, I could speak Italian – very bad Italian – and the experience of playing Eccellenza, then Benetton, then national team, taking the slow road was the best thing I could do," he says. "That's where I learned how the Italians think, the culture, the way they eat, the way they live – everything about them. If I didn't do that, I wouldn't feel the way I do now about Italy. I am very grateful for the journey I took. It's the less travelled journey, but it's been a great one so far.
"At times, I am still a foreigner to a lot of people. That, I respect as well. I am still South African, I was born there, grew up there, do a lot of things the way I did back home, but I absorbed the Italian culture. What do I feel towards Italy? I feel adopted by Italy. Everything I do, I try to give back as much as possible to the system and people who have helped me."
Come 2016, Jacques Brunel gave Steyn his first cap. The grandest reward for his commitment to Italy.
Then came South Africa. Pallid and limping under Allister Coetzee, the Springboks were ripe for the taking and the Azzurri smelled blood. With Conor O'Shea and Brendan Venter, the canniest of coaches, in their arsenal, they battered and bamboozled the Boks on a joyous day in Florence.
For Steyn, it brought a measure of vindication, a two-fingered salute at those who had decried his move.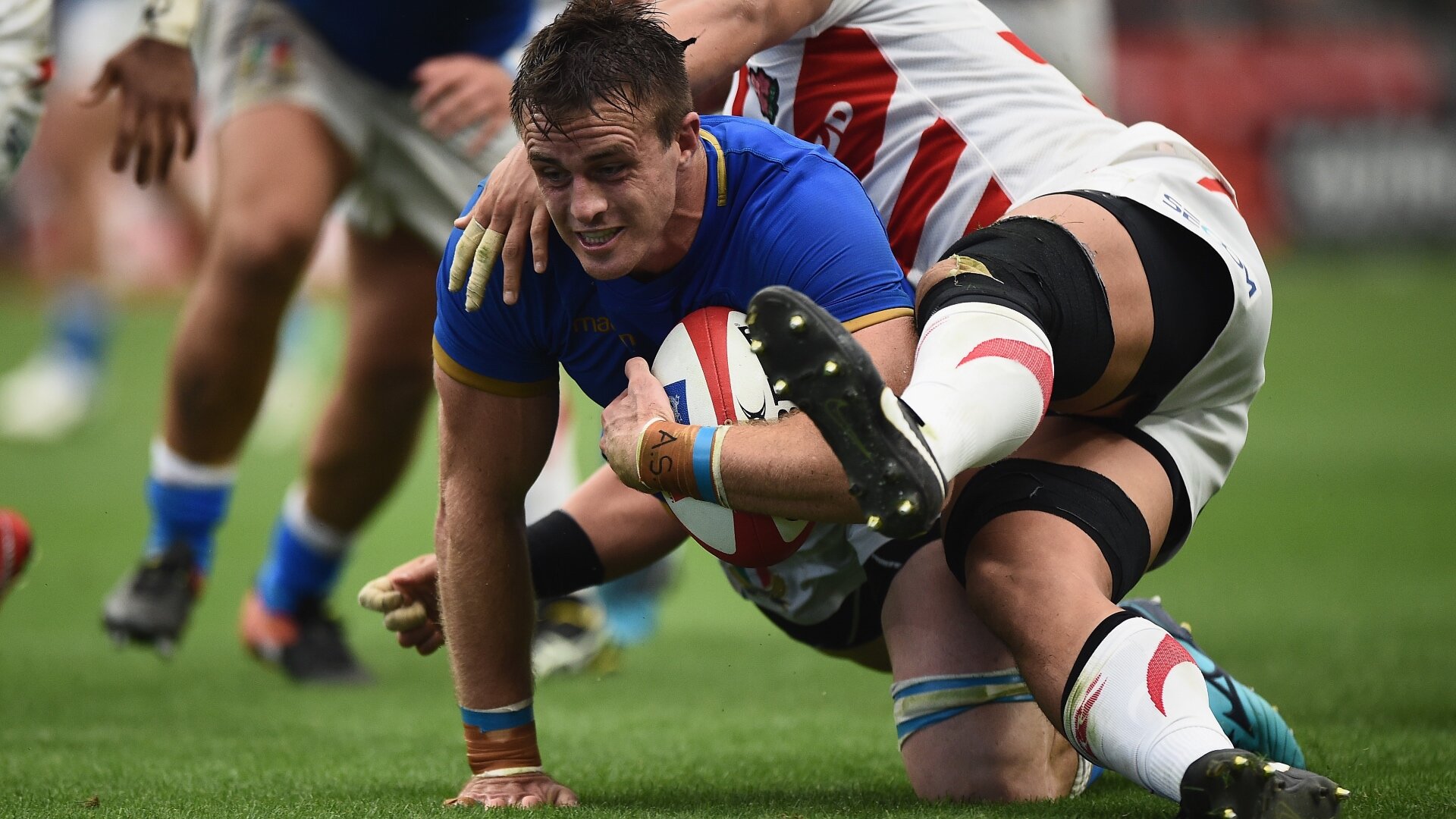 "One of the big things in my life was beating the Boks, the whole world thought that was impossible," he says.
"In my head, working with Brendan Venter that week, I thought, s**t, we are going to beat them, we are actually going to beat the Boks. Everything happened like Brendan said it would. We did exactly what was asked and we won. That was pretty amazing.
"I knew as soon as I left South Africa that I was closing the door to playing for the Springboks. I am not a guy that likes to go forwards and then backwards. If I came back, it would be to study or to work, but not to play. That's nothing against South African rugby, it's just the way I live my life."
Three years on, of course, South Africa conquered the world, thrashing Italy on their glorious and poignant ascent to the Webb Ellis Cup.
Steyn, by contrast, has seen many black days with his national team. He has never won a Six Nations game – Italy last managed that feat in 2015, a year before his debut – nor, since that howitzer against the Boks, has he beaten a Tier One nation. In fact, in 42 Tests, Steyn has been on the winning side seven times.
And yet, for all the darkness, hope springs anew across Italian rugby. A tsunami of exhilarating young players is sweeping through the squad, moulded by new coach Franco Smith. Paolo Garbisi is a wonderous pivot; Marco Zanon, Federico Mori and Jacopo Trulla fearsome backline rapiers; Danilo Fischetti a snarling prop who can jackal as well as he scrummages.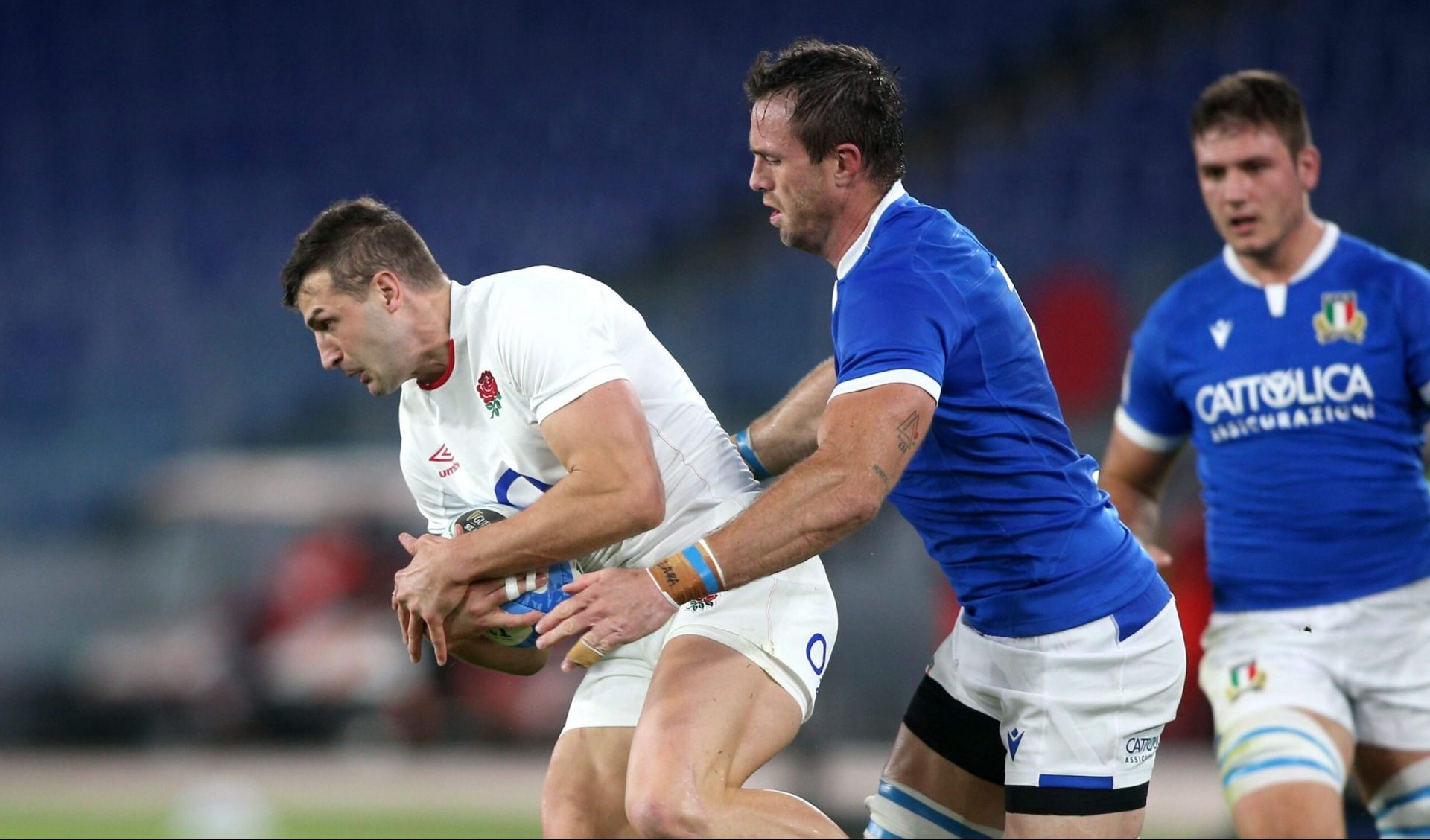 At the heart of it, a back-row of pure destruction – Steyn, Sebastian Negri and the irrepressible Jake Polledri. They pushed Scotland mighty close in their Autumn Nations Cup opener, and go to Paris on Saturday to meet a heavily rotated French team. The growth is coming; the potential plain.
"Winning is a habit but so is losing," Steyn says. "We have to break that habit now. We are playing good rugby and creating good opportunities but we don't grab them, we are almost shy at times. A big focus point is making teams pay when we create those opportunities, being more ruthless.
"We can play unpredictable rugby. We can surprise teams. Being the underdog, teams don't want to lose against you. We should grab that and make it one of our strengths.
"One of the big problems in Italy was depth, we had good starter players but not much behind them. There is some great talent coming through now, young boys who play incredible rugby. It's about performing consistently; we can't give teams opportunities because they will make us pay. Most of the players in this team will end up playing the next two World Cups which is great for the coaches and the system."
'Really physical sports like wrestling and judo are in our blood'

– @JLyall93 ??? talks to new @GeorgianRugby back row titan, @BekaGorgadze about moving to France, Six Nations entry and trying to swim with Tier 1 sharks in the @autumnnations #IREvGEOhttps://t.co/rqmfYAEQQo

— RugbyPass (@RugbyPass) November 26, 2020
If Steyn's own route through the sport is unorthodox, peppered with chicanes and speedbumps, he wouldn't have it any other way.
"As a rugby player, if you are happy where you are, happy with your lifestyle, that carries over to your game," he says. "You play an enjoyable brand of rugby. That was what I was looking for.
"It was really tough in the beginning at Benetton because we won maybe two games a season, but that was another challenge I wanted to take on. I wanted to help a club write history, I wanted to be part of a club that's growing rather than going somewhere else and just being another number. It's been an amazing journey and I'm super happy there. I feel I made the right decision."
Even shorn of their rock stars, France will be fiendishly hard to scalp, but the Azzurri arrive with passion and panache, a great dollop of it provided by their adopted Baby Bok.
RugbyPass+ Membership
Join RugbyPass+ now and be a part of the conversation with all-new commenting!
JOIN NOW