'I'm building my capacity and I'm in a good, positive headspace' - Big Jim's Big Interview: Rob Horne
Northampton Saints play host to Leicester Tigers at Twickenham this weekend, in a match that is not only a fiery East Midlands derby, but also an opportunity for fans to acknowledge the impact of and to help support former Saint Rob Horne, after the Australian's career was sadly cut short through injury last season.
Our man Jim Hamilton sat down with Rob to discuss his life-changing injury, the support he has received from the rugby community and how he thinks the game will go.
Jim Hamilton: There's big news this week, around the derby, but I've got other news I wanted to chat to you, if I may?
Rob Horne: Yeah, go for it.
JH: Just talk to me about how bad the Aussies are at the minute.
RH: [laughter] No, no.
JH: They're 7th [in the world rankings], what's going on?
RH: Nah, look, I think it just shows the quality of the game at the minute. Everyone can beat anyone, and we've seen that recently, so I think it's more indicative of where the game is at and how close everyone is getting.
JH: Yeah, definitely. I think everyone was glad to see New Zealand get beaten the other week. As I said, I know it's a big week for you. Are you finding it a big week or are you just looking to get through it? How are you receiving this?
RH: Yeah, it certainly is a big week and it is big week because of the fact it's a derby game. It's a huge game for Saints and Leicester, and especially for Northampton's supporters and community. It's certainly one that is circled in the calendar and it's one of the biggest rivalries in English rugby, now on the biggest stage.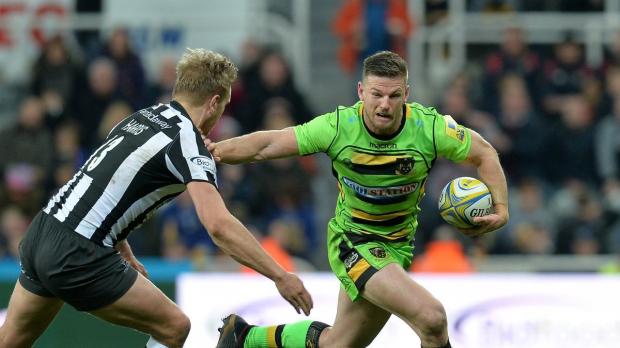 JH: I played in six or seven derbies and the Leicester-Northampton one was always the biggest. I think in club rugby there is no bigger one, especially at Twickenham. A little bit of it going into this week is obviously about the story around you and I might even support Northampton, but don't tell anyone that.
I know it's been a tough few months for you, but how are you now? How are you physically and mentally? Obviously, you did your interview for Northampton and it seemed like it was still fairly raw, how are things for you now, mate?
RH: Yeah, I'm building my capacity and I'm in a good, positive headspace. I like to think I've been in that headspace throughout, so yeah, I'm going well and feeling strong. Just really happy to be back here and be able to see some old friends, and to support my club out there in a massive game.
JH: You say you've gone back in, have you stepped away from the club completely now? Do you do any rehab there? They're obviously supporting you in some ways, but what's the association now with Northampton?
RH: I've relocated back to Australia, but the club has played such a big part in my life, despite it being for a short amount of time. It's always going to be a part of my life and I'm certainly a very proud Saints man.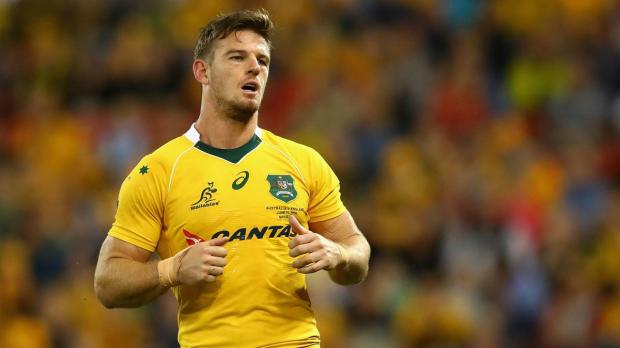 JH: And again, obviously talking a bit about your injury, how have you found the profile around the injury and how the rugby world has got behind you and supported you? Has it been surreal? Has it been something you've taken strength from?
Or is it something you've wanted to shy away from? I know there's going to be mixed emotions, obviously your career coming to such an abrupt end, but have you taken any positives from how the rugby fraternity has come together?
RH: For sure, it's a massive credit to our game. The reaction, and you don't just see this at a professional level, you see this in community rugby all the time, where clubs rally around people going through difficult periods or times. That's the beauty of our game and I just think it's a massive credit to, and real show of character, from Northampton and Leicester, given how they've both come together.
It takes a joint effort to bring a game to Twickenham and I just feel like a small act in what is a huge day for the game, having one of the biggest derbies on the biggest stage.
JH: What have the boys said about the game? You've mentioned the build-up; how do you think Northampton have gone this season?
For me, I think they look a lot more physical. I mean, Leicester – without speaking too badly about them – have been poor. What have the guys talked about going into this week? With the added emotion, do you think they see this as a must-win game?
RH: Throughout my career, I loved playing in derby games, whether it was for New South Wales in Super Rugby or Northampton, because derby games, they're different. They're special games. They will be up for it, but so will Leicester. Tigers certainly love playing this game, too, so I'll be a very passionate and eager spectator to witness the next chapter in this rivalry.
JH: Rob, I appreciate you talking to us. From myself and all the guys at RugbyPass, we like to have some craic and not take things too seriously, but genuinely, we all wish you well and hope the occasion, moving back to Australia and whatever you do next all goes well. Really appreciate you taking the time out.
Comments
Join free and tell us what you really think!
Join Free