'If I was reffing, I would have blown up' - Nigel Owens tackles disputed try
Retired refereeing icon Nigel Owens has said he would not have awarded Nick Tompkins' crucial and controversial try against the Wallabies – a decision Australia boss Dave Rennie was irate about in the aftermath of the game.
Rennie was given a warning by World Rugby and both he and Rugby Australia have since apologised for the outburst in which he described the refereeing as 'horrendous'.
In the 47th minute centre Tompkins appeared to slap the ball down during an Australian attacking play, before regathering it from the floor and running it in under the posts, despite both teams stopping what they were doing –  all seemingly expecting referee Mike Adamson to blow it up for a knock-on or a deliberate knock-on. Instead, he said play on and the try stood.
Adamson had already yellow-carded Kurtley Beale 22 minutes into the game for a similar incident, adding to the Wallabies sense of injustice over the call.
It was a call that swung the match in Wales' favour, with a 14-man Wallabies side already battling against a one-man advantage after the loss of Rob Valetini to a red card.
Owens has said he believes the ball went forward by Tompkins and believes it's how most refs would have seen it.
"Now if you look at the Tompkins incident against Australia, where he scores a try, it's a very interesting one," Owens wrote in his WalesOnline column. "What the law book says is you must not deliberately knock the ball on. But it doesn't say you can't try and prevent a pass.
"Some people are arguing you are not allowed to slap the ball down like Tompkins did. Well you can, as long as it doesn't go forward.
"If Tompkins knocks the ball backwards, then there's no offence committed and it's play on and it's a try. If he gets it wrong and the ball goes forward, then it's a deliberate knock-on and a penalty.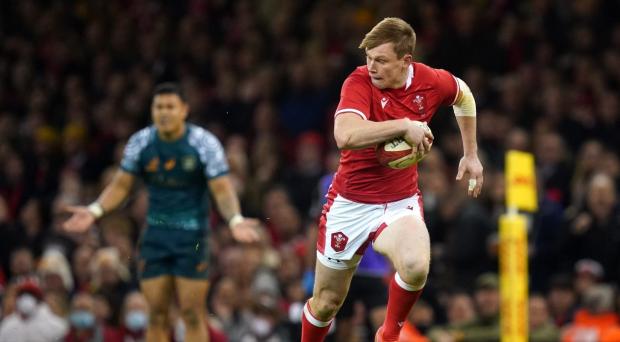 "Maybe that wouldn't be a yellow card because Australia were in their own half and there wasn't so much on in terms of a good attacking position.
"The fact it's a deliberate knock-on doesn't mean it's an automatic yellow.
"But it is a high risk-reward situation. Now, with the Tompkins situation, the referee, Mike Adamson, felt the ball did not go forward, so there was no offence. It's play on and the try stands.
"To me, that looks like a knock-on. It looks as though the ball has gone forward.
The giant lock is set to have a significant time-out from the game. https://t.co/tjBmYTJkNs

— RugbyPass (@RugbyPass) November 27, 2021
"When you look at Tompkins' face afterwards, I think he is quite surprised the try has been given. There are 28 other players on the field who have all pretty much stopped, expecting that to be a knock on.
"If I was reffing that game, I would have blown up. If you put that up in a room of 20 referees, most of them would probably call it a knock-on."
"Some wouldn't. It's just one of those decisions that could go either way really. But Mike Adamson has made his call. His interpretation was that the ball didn't go forward, so then he's quite right in awarding the try."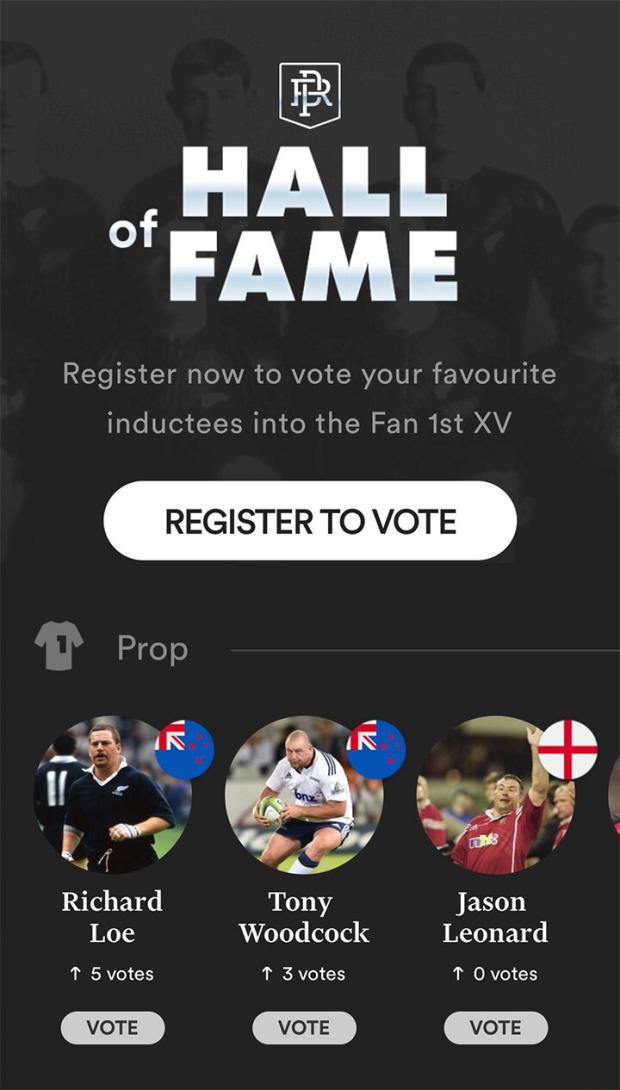 Comments
Join free and tell us what you really think!
Join Free