'I was laughing as I went on' - Ewan Ashman's remarkable rise
Two months on from his outrageous Scotland debut, you get the sense Ewan Ashman is still scraping himself off the ceiling.
He beams when you ask him about the bonkerdom of that afternoon, the day the Wallabies were vanquished in large part by his wonderful, diving score in the northwest corner of Murrayfield. He plays down that finish – the ruthless instincts of an elite winger, not a 21-year-old hooker on his first cap. He talks about the tears and the joy and the elation. Then he shakes his head and chuckles as if to question whether it really happened at all.
"Wild," is Ashman's adjective of choice. "The whole day, I was just trying not to cry. It still feels like a dream now."
Seventy minutes against Australia. Another twenty the following week when the world champion Springboks brought their behemoths north. Moments that will live him forever. Glowing words from Gregor Townsend, the Scotland coach and a long-time admirer.
Then back to Sale Sharks. Back to the stark reality of fourth choice in the posse of fine hookers at Alex Sanderson's disposal. Back to the bottom of the pecking order. How quickly rugby can change.
Ashman embarked on perhaps the shortest loan spell in sporting history – three days and a couple of training sessions at Glasgow Warriors – when Tommy Taylor and Curtis Langdon got injured, and Sale were swiftly hauling him back to Manchester. Ashman has been in the saddle since.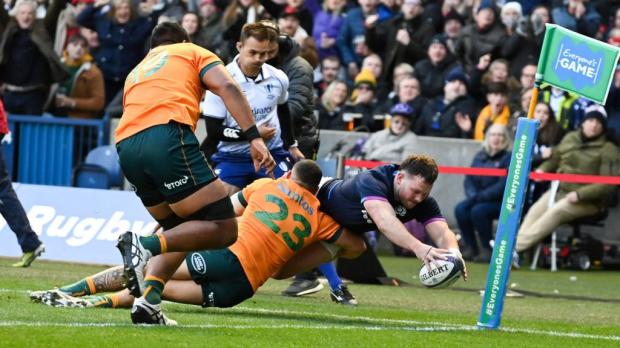 "Gregor thrust me in, gave me my first cap when I had only 12 appearances for Sale. It went as well as it could have, a dream come true," he tells RugbyPass.
"To come back to Sale, and still not be in favour, probably third or fourth choice. Al didn't really want me to go anywhere, but I said to him, 'I need to be playing, I want to play for Scotland, so I want to go on loan'. I knew Edinburgh or Glasgow would have me.
"Then Tommy had a small tear in his bicep, Curtis had a small calf strain. They were both out for a couple of weeks. I came back and Al started me. I'd gone from being on loan to being the starting hooker, and I've managed to hold on to it for a couple of weeks. I'm loving it at the moment.
"Last season, Sale had a rotation, so I was playing every two weeks. I think that was Al sussing out what kind of players he had in his first year. This year, maybe since we're struggling a wee bit more, there hasn't been as much rotation. I'm dying to hold on to that spot."
Indeed, Sale have not been so brutally effective this season as they were last, Sanderson steering them to the semi-finals in his first campaign at the helm.
After Friday's maddening loss at Bristol, Sharks sit tenth in the Premiership at the halfway point. Ashman, though, is getting the game time he craved. Successive starts and two tries against Ospreys, Wasps and the Bears have given him opportunities to find form with the Six Nations looming.
Carrying is his undoubted point of difference. It has endeared him to Scottish coaches, never more so than when he finished the 2019 Under-20s World Cup as the tournament's top try-scorer. And it melds neatly with how Townsend was his team to play. Ashman yearns to rumble about in open prairie with the ball in his paws, once referring to himself as 'a winger in a fat person's body', but he knows too the importance of nailing the basics.
"The running is definitely my x-factor, but the set-piece comes first. Hanging out on the edges comes after.
"Against Ospreys, I expressed myself how I want to. The past couple of games, I've had a really good set-piece, more mature performances, but not the type of rugby I'd ideally want to play.
"I want the ball, I want to run over people and get carries under my belt. Gregor definitely encourages that. It suits me down to the ground – running, high-tempo rugby, with a bit of freedom. It's something I want to do more."
Unsurprisingly, and despite the more experienced rivals blocking his path, Sale hold Ashman in extremely high regard. Neil Briggs, the club's academy transition coach, says he could win 100 caps because, as he bluntly put it, Ashman is 'f*****g talented'. They have no plans to let him go and Ashman is not agitating to leave.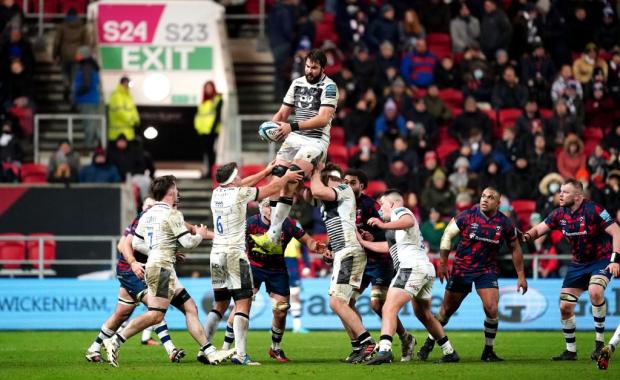 His run in the starting pack is timely, though. Townsend will soon name his Six Nations squad, and Fraser Brown, the Glasgow co-captain, has returned from injury to join Stuart McInally and George Turner as the senior hookers in contention to play.
Having devoured his first morsels of Test rugby, how Ashman longs to gorge on it again. The championship opener, at Murrayfield, against England, will be a spicy affair.
"I'm so hungry to do it again," he says. "It's only three club starts, I don't want to get ahead of myself, but I want to keep building that momentum, getting set-piece experience which is vital for a young front-row to learn the dark arts.
"I wasn't expecting any game time in the autumn. The week of the Australia game, Rambo (McInally) ate something dodgy in camp and was ill, didn't train on the Monday. Nobody told me anything. Gregor didn't say anything to me as the team was going up. I was shocked when my name came up at 16. I was just trying not to smile too much. I was buzzing.
"In the game, George went off injured after 10 minutes. I couldn't really believe it – I was laughing as I went on the pitch… 'what is going on here?' I don't even remember the last time I played 70 minutes. Cam Redpath started absolutely pissing himself next to me, patting me on the back. The rest couldn't have gone much better.
"The Six Nations, that's what everybody plays for. All you want to do is play for Scotland, and those games against England are ones everyone remembers you for."
Ashman, of course, could have been packing down with a rose on his breast rather than a thistle, had he not felt such fierce national identity. Born in Toronto, where his father Jonathan was working, and raised in Sandbach, an hour south of Manchester, he has never lived north of the border.
His deep-rooted sense of Scottishness was instilled early and irreversibly by his dad, a proud Edinburgh man.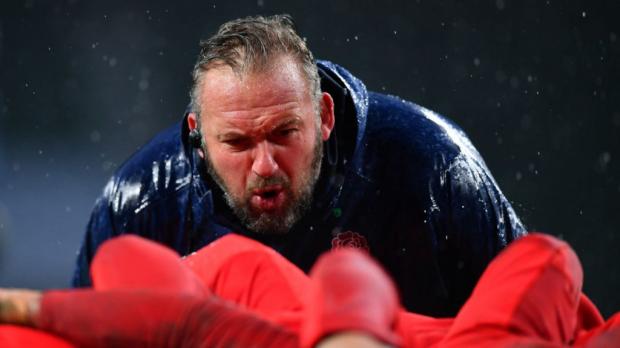 "After my debut was the first time I've seen my old man cry," Ashman says. "He is hugely Scottish. He cuts about in Scotland rugby tops everywhere he goes. He has about three in rotation that he constantly wears.
"He's put in a huge number of hours driving me around, coaching me when I was younger. He took me up to Murrayfield basically every other weekend.
"I probably owe him all the success I've had now. If he didn't coach me and put all that time in, there's no way I'd be where I am today."
And so, as Ashman has stressed before, when England forwards coach Matt Proudfoot fetched up at Sale to gauge his interest in joining the camp, it was a short conversation.
"He asked me, 'do you want to play for England?' I said, 'not really'. He texted me a few times after games, giving me feedback. He was a really nice guy, and he had won caps for Scotland. He was very understanding.
"I told him I'd spoken to Gregor, I was playing for Scotland and that was my decision made. I didn't want to lead them on or mess them around, I got it out there pretty soon.
"It was never a question. My dad always encouraged me to make my own decision. I was saying, 'what are you talking about, there's not even a decision to be made?'. He never pressured me, but it was a very Scottish household."
Townsend and Scotland can rejoice at that.
Comments
Join free and tell us what you really think!
Join Free