How the best club rugby team in the world and one of Australia's most respected universities are pairing up to nurture rugby's upcoming talent
It would take a brave man to refute the argument that the Crusaders are the best club rugby team in the world.
The Canterbury-based franchise have won 10 Super Rugby titles since the competition's inception in 1996 and have featured in all but four post-seasons.
They've also produced some of New Zealand's greatest players, including the likes of Richie McCaw, Dan Carter, Kieran Read and Justin Marshall.
Leinster, Leicester and Toulouse may have achieved a greater number of feats throughout their history but when comparing just the last 25 years of accomplishments, it's clear that the Crusaders are leading the way.
And that's exactly why, when Australia's University of Wollongong were searching for a rugby club to partner up with for their new rugby development program, the Crusaders were the obvious choice.
Continue reading below…
"In the Crusaders, I think we got the best rugby franchise in the world, without a doubt," says the University of Wollongong' Deputy Vice-Chancellor, Alex Frino.
"In my opinion, you can't go past the All Blacks brand and philosophy. It's unbeatable.
"And the thing that's remarkable about the Crusaders is the number of All Blacks and All Blacks legends they produce."
Frino joined the university in 2016 and has since overseen the creation of a successful football development program with England's Tottenham club.
The program involves coaches from Tottenham, who were runners up the 2018-2019 European Champions League, spending a year in Wollongong working with upcoming football talent.
Now, it's rugby's turn.
Students enrolled in the new Crusaders Global Rugby Program will maintain a full academic course-load whilst also receiving 16 to 20 hours of training and mentoring a week.
The combination of academic and sporting development will ensure that players aren't left scrambling when their rugby careers inevitably come to an end – it's an incredibly proactive alternative to the 'future skills' workshops that many professional rugby clubs around the world have now instigated.
"In Australia, especially, you've got mountains of former rugby representatives who are struggling now and we want to help remedy that," Frino says.
"We want our students to be developing their non-rugby qualifications as well as their rugby skills and talents. That's the view we've had all along; we prepare them for life after rugby."
It's not simply a branding exercise for the University or the Crusaders franchise, either.
"There are a lot of 'academies' around Australia that carry names of big clubs – but all they are is brand-plays," says Frino. "They have no real connection to the club, they just carry the name.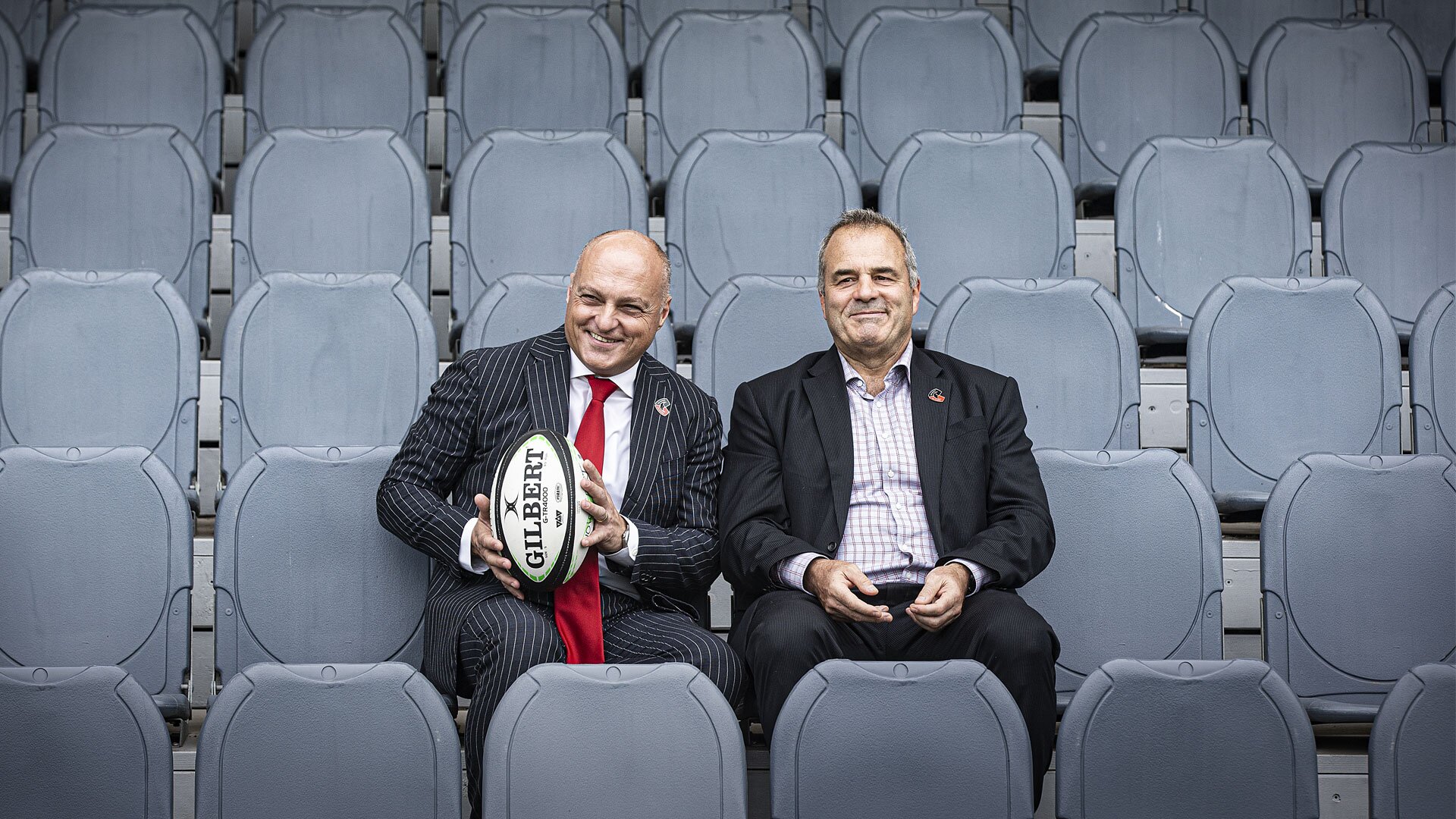 "We want to do something more genuine."
In practice, this means the Super Rugby franchise will be providing the university with up-and-coming coaching talent from within the Crusaders region to really expose the program's participants to what it's like to be a part of one of the world's most successful rugby teams.
Given the club's proximity to the university – at least when compared with Tottenham – Frino expects the initiative will function slightly differently to the football program.
"Because New Zealand is really close, it allows a lot more flexibility. We'll probably rotate coaches more frequently depending on what we're focussing on in any month.
"One month, we could focus on attack and have a couple of attack coaches over, then we could focus on defence the next month and bring some defence coaches over.
"Whenever the Crusaders are in the country, it'd be great to have the kids get some of that exposure and meet them – that's something we just can't do with our other programs. I think that's a massive, massive plus to this whole endeavour.
"My hope is that we'll get a few legends along – that always fires up the youngsters."
For the Crusaders, it's a development program not just for the players but for the coaches too.
Current Super Rugby head coaches Scott Robertson (Crusaders), Leon MacDonald (Blues), Aaron Mauger (Highlanders), Rob Penney (Waratahs) and Brad Thorn (Reds) have all spent time playing for or coaching within the Crusaders environment.
While someone like current head coach Robertson might not be giving up a month to work with the University of Wollongong Global Rugby Program, the next tier of coaches from within the Canterbury and Tasman region will be given an opportunity to work with some of the best up-and-coming rugby talent from around the world.
"Our targets initially are Malaysia, Singapore, Hong Kong… There are massive numbers of teenaged registered rugby players. Kenya, too, and then the Pacific Islands and the United States. And, of course, Australia.
"My sense is that this program will have more internationals in it than domestic students."
He's learnt how to lead by watching Michael Hooper, now one of Australia's most promising youngsters is gunning for his @wallabies spot.https://t.co/RSxk5GDZaJ

— RugbyPass (@RugbyPass) January 24, 2020
What, then, is the end goal for the program?
"We aim to take rugby talent and make it a lot better and then use the network to find them the best playing opportunity that they can possibly get," Frino says.
"With football, we've got some of the guys already part of Sydney FC, the most elite level they can play in Australia, all the way down to regional and state-level teams.
"It's not just the Premiership and Super Rugby, there's a lot of competitions that can sustain a person's career as a rugby player. There are clubs in France, Japan, Italy, Spain – you name it – who are looking for talented players.
"They've got the financial resources to pay a reasonable wage for a rugby player. There are opportunities everywhere."
Whilst Australia have never been a global superpower in footballing terms, the nation has historically excelled in the oval-ball code. Some may therefore question why an Australian university is pairing up with a New Zealand team instead of one closer to home.
"Some haven't been happy about this," Frino reveals, "but I think the way most people are looking at this is it's going to add a new dimension to Australian rugby that didn't previously exist.
"If you look at the English Premier League, the reason why that league is so great is because it has so many foreign players. I think that does wonders for the local players to get exposure to the best talent from all around."
The simple truth of the matter is that the Crusaders are just so much better than anything Australia currently has to offer.
The Crusaders have won three Super Rugby championships on the trot. The Australian clubs, on the other hand, have only collectively mustered three match-wins in 2020's season to date.
Frino sums it up nicely: "To the astute, rugby knowledgeable individual, there's no doubt that this was the most appropriate and most powerful combination."
WATCH: Featuring a host of international stars including Dan Carter, Duane Vermuelen, Samu Kerevi, Andy Ellis, Matt Giteau, Brodie Retallick, RG Snyman, Sam Whitelock, and more! Catch up on all the highlights from Round 5 of the Japanese Top League.
RugbyPass+ Membership
Join RugbyPass+ now and be a part of the conversation with all-new commenting!
JOIN NOW