Eddie's selection is muddled and full of mixed messages - Andy Goode
There have been more mixed messages from Eddie Jones this week but, regardless of what anyone else says, his team selection suggests he knows his job is safe.
Tommy Freeman, Guy Porter and Jack van Poortvliet are all very good players who have had breakthrough seasons in the Premiership. They deserve their shot and we want players to be picked on form but there's no way Jones would be thrusting them all into the starting XV at the same time if his job was on the line.
Many people will think it should be if they lose a series to Australia on the back of consecutive poor Six Nations campaigns and some England fans will have at the back of their minds the hope that a coaching change may be made if another defeat ensues.
However, if there was a time for such a change, it would have been after either one of those past two Six Nations tournaments. Perhaps there was nobody at the RFU with the wherewithal to do it or maybe this is all part of the plan but Eddie's latest team selection strongly indicates his position is secure.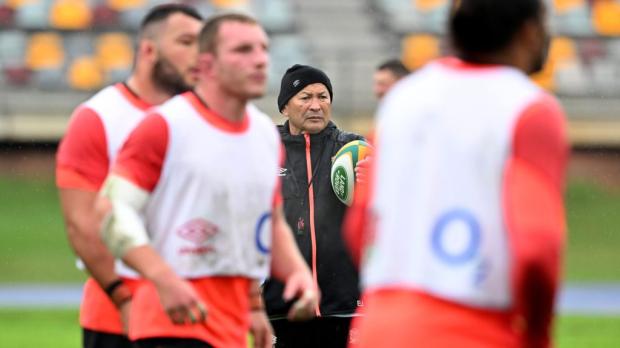 There's no confusion about that but there most certainly is when it comes to his discourse on this tour. He said last week that the more players played together, the more they would work well under pressure and that he hadn't had the chance to pick a team like this for a long time.
One week on and he has broken up at least a couple of key combinations voluntarily and it's hard to see the thinking behind his selection, especially if it's cohesion he's looking for.
Danny Care and Marcus Smith clearly already have a good partnership at club level but the former has been dropped to the bench and both of them are used to working in tandem with Joe Marchant, who drops out of the match day 23 altogether.
Nobody is suggesting that either Care or Marchant had the best game of their careers but how do you build that cohesion if you chop and change and go with a new-look back division that have never played together before?
It's also easy to blame the backs but it was up front where England lost last weekend's game and there is just one enforced change in the pack with Sam Underhill coming in for the injured Tom Curry.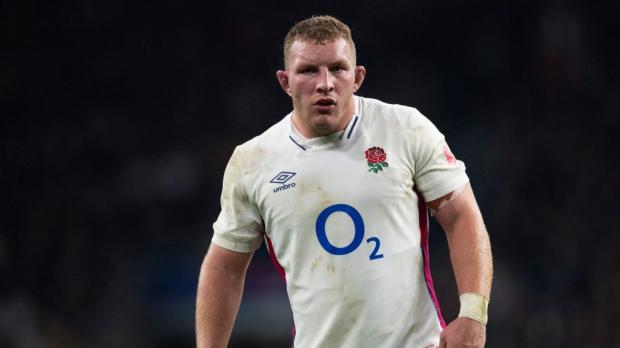 The fact that Jones has picked a six-two split on the bench this time around shows he knows that but he's obviously trusting the same personnel to up their game when it comes to the forwards.
It might benefit England for Owen Farrell to play more like a traditional number 12 rather than interchanging with Smith as much as he did and there are other adjustments that clearly need to be made in attack but that's all unlikely to change the end result if there isn't a marked improvement up front.
Plus, the one obvious change to be made in the backs after last week would've been promoting Henry Arundell to the starting XV after his eye-catching impact in the final 10 minutes but Freeman has leapfrogged him instead.
The mixed messages don't stop with selection either. It's not long ago that Eddie was critical of Rassie Erasmus for speaking out about referees but now he's back talking about them and saying they try to even things up when a man is sent off.
I don't think that was the case with James Doleman and, even if it was a fair point generally, I'm surprised World Rugby haven't had more to say about that comment to be honest.
The mixed messages off the field do seep into how England play on the field as well and I know they want to play quite an unstructured game in attack but for the life of me I still can't really work out what they're trying to do.
England kicked the ball in open play just 18 times last week, which is clearly very different from what we have become accustomed to seeing from them.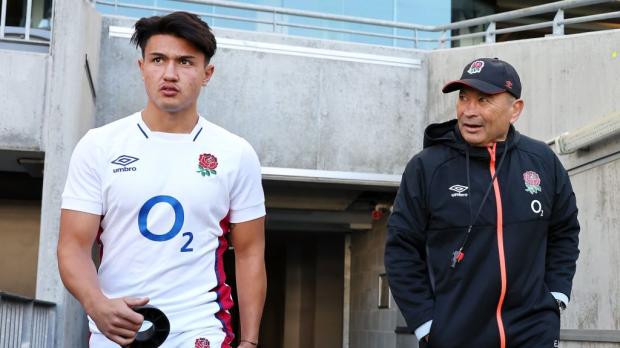 Some of that is explained by the opposition and the conditions but it'll be interesting to see if there is a different approach in this second Test. If nothing else, England could certainly have used the boot to manage the game more effectively in the second half.
I know attack coach Martin Gleeson, though, and it isn't in his DNA to rely heavily on the kicking game so he'll want to see his charges playing in the right areas more but I can't see England just reverting to type and trying to bludgeon the Wallabies up front and with the boot in order to get a result.
More people than ever before have asked me this week whether Eddie will get the sack if England lose this series so there is obviously a narrative building but, while the head coach's messaging might be muddled at times, the RFU's stance seems pretty clear to me.
Comments
Join free and tell us what you really think!
Join Free