Bastareaud must switch position if he wants to continue his French Test career - Castaignede
Thomas Castaignede believes Mathieu Bastareaud could launch a new international career at No8 for France, insisting the Toulon centre is now too slow to command a place in the back division.
Castaignede's radical idea comes hot on the heels of Eddie Jones's belief that wing Jack Nowell could operate as a ninth forward for England. Castaignede, who won 54 caps for France, told RugbyPass: "I really like Mathieu and he is a really good guy, but for me he is not a centre for France – he is a backrow.
"To play the modern game you need quick guys in the backs and as a No8, Bastareaud could be even better than Louis Picamoles in this position. Mentally it will be difficult for Bastareaud to accept this kind of move but he would be tremendous and he would help the French team. And, we need him.
"Rugby has changed massively and if you want to play the modern game with the ball in play for more than 40 minutes the you need players who can adapt. As a centre Bastareaud is running slower than the other guys, but he would be faster than other back row players so use that strength. At La Rochelle, Levani Botia plays centre and flanker but for me Bastareaud is a No8 and while it could difficult to move position, if you bring value to the team then you can be massive as an impact player."
Continue reading below…

France's 24-19 defeat by Wales after they led 16-0 has initiated plenty of debate about the state of the national team and Castaignede admits to being " scared" about what may happen to his countrymen at Twickenham on Sunday. His worries revolve around coach Jacques Brunel's selection, handling of key players and replacement of captain Guilhem Guirado early in the second half of matches.
The former Toulouse and Saracens favourite explained "It is really strange to take your experienced players off before the last 20 minutes. You have a player like Guilhem Guirado who is a very good player and a fighter, but how can you take him out of the game always between 50th and 60th minutes?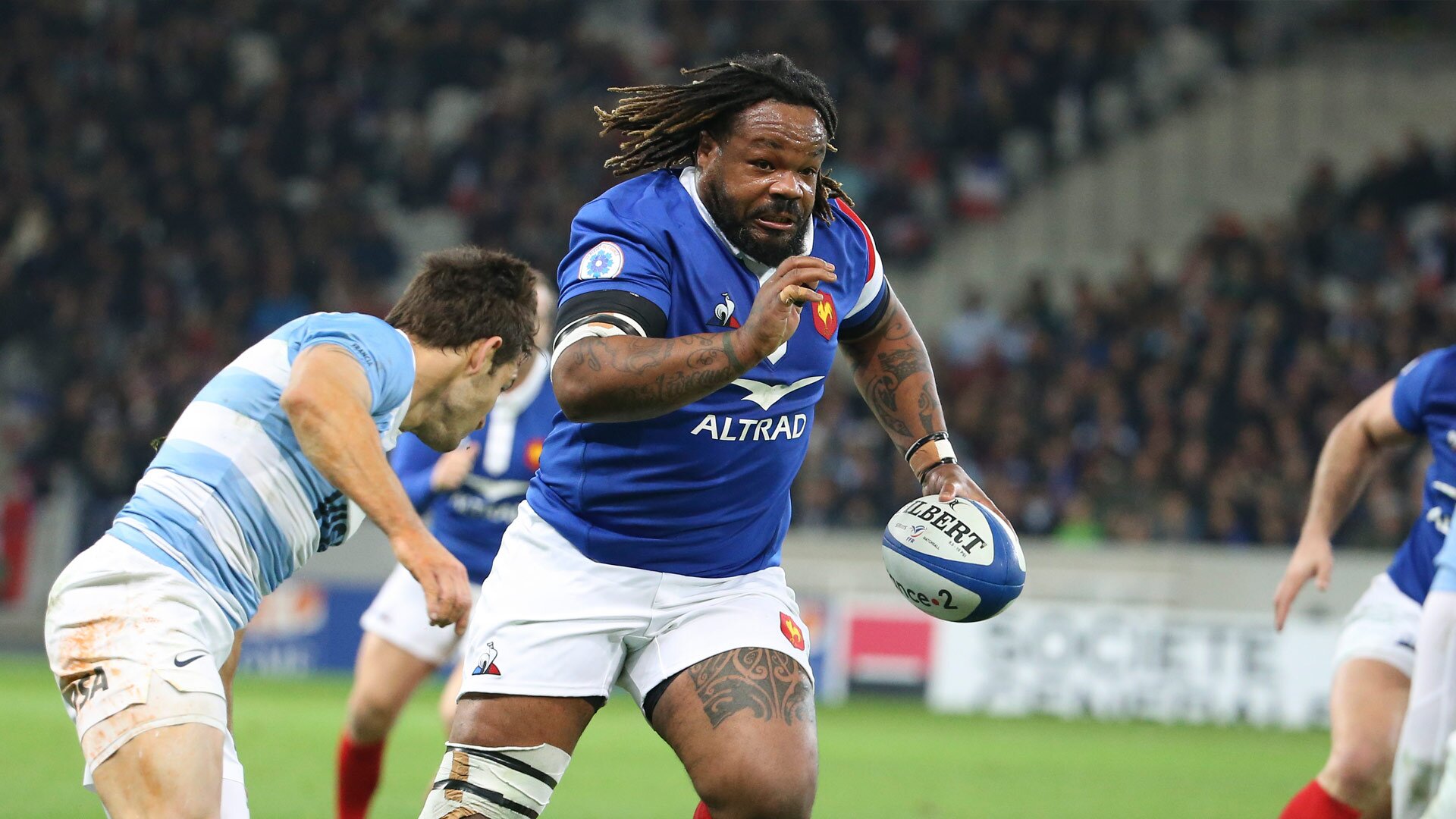 "If that is always happening then you need to pick someone else as captain who can be on the pitch as long as possible because the hardest moments of any match are the last 20 minutes. You must have someone who can give direction. At the same time France got rid of Morgan Parra who came back into favour with Bastareaud out of the team. Parra was the tactical director with a clear mind and then you pull him out of the game along with Louis Picamoles.
"Then the team is like a boat without captain giving direction which leads to this incredible situation where no one in the team knows who is the boss. Everyone is wondering who is in charge?
"At Toulouse, Antoine Dupont is the best player in the French championship and he is not even selected. He is the one who makes the difference and can save a team by creating the gaps and is the best No9 and No10 in France. We have good players but the coaches must think about their mistakes in selection."
"I am really scared for Sunday at Twickenham. We do have talented players and Toulouse did beat Leinster but the problem is that we have lost our confidence, philosophy and leadership at international level and it is a massive mess. It is frustrating and scary because on Sunday if we don't show up then it could be even worse.
"In the first half against Wales the level was very good even thought it was the worst half for Wales in a very long time. In the second half Wales were tremendous and we gave them the game without doing anything fantastic. England can create great things with some really talented and skilful players with all different kind of threats.
"Of course you never know with France and we cannot be as bad as we have shown in the last few games."
Comments
Join RugbyPass+ now and be apart of the conversation with all-new commenting!
Join Now