Why Denny Solomona's fast-track into an England jersey stinks
Like all England fans, I want to see the best players turning out for my national team, writes Lee Calvert – but as good as Denny Solomona is, here's why he shouldn't be pulling on the white jersey this summer.
1. The message it sends, Part 1
Solomona's move from Castleford to Sale had so much stink about it should have been conducted in a malfunctioning fish freezer. In case you missed it, the winger "retired" from rugby league and had hardly had time to put on his slippers and light his pipe before he returned to work in rugby union for Sale. He side-stepped all transfer fees and compensation due to Castleford Tigers and he took his payday. Solomona did what was right for him and his family by securing a big money move – who can blame him? – but validating both him and Sale Sharks for such chicanery by handing him an England shirt is not something the game should be doing.
2. The hypocrisy
The RFU is a leading light of the movement to make residency a five-year qualification, something they were very keen to trumpet about from something resembling a high horse while simultaneously having a bit of a dig at Scotland (that bit I'm OK with, by the way). Solomona being selected would be not only contrary to the spirit of this plan but would also make the RFU look stupid. Well, even more stupid than usual.
3. The message it sends, Part 2
Solomona is on record as stating he had no intention of representing England.  In June 2016 when asked about representing his current national location he said, "No, no chance, only Samoa." Not only did he say no, he said it twice in a sentence containing only five words.
He was then asked again three months later and his response contained more words, but was no less unequivocal:
"My heart's not here, it's not for England. I play in Super League but my heart is for New Zealand and Samoa and that's who I'll be representing if they ask. I'd love to represent Samoa while my grandparents are alive, it would mean a lot to do that, but it would be good if New Zealand came calling."
Most project players either genuinely make themselves part of the community or at least make enough noises to convince us that it's something they wish to do. Until about lunchtime on Monday Solomona was vehement in his opposition to being English, he really could not have been clearer. Then, when the possibility of twenty thousand pounds per game for a tour to Argentina came along he's practically taking up Morris Dancing and drinking gallons of tea.
Again, Solomona is likely doing what he thinks is best for his family's security but the RFU should be saying thanks but no thanks given that pure economics appears to be his only motivation. All sport should be about more than that and rugby in particularly holds itself to higher standards.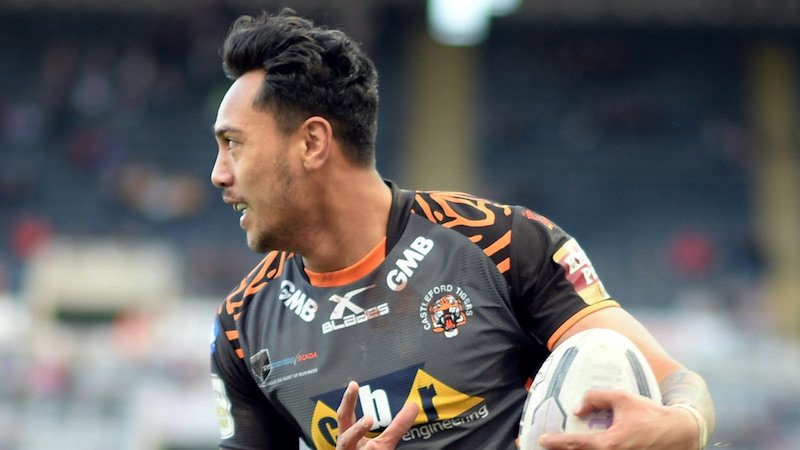 4. Inter-code harmony
The relationship between rugby union and rugby league was basically the original cold war but with more hostility and thankfully less nuclear warheads. The long thaw that has occurred over the past twenty years has been welcomed by sensible people on both sides and the Solomona saga risks the deep freeze starting again. Castleford and Sale are still in court trying to sort out the legalities and compensation of the winger's skulduggery and the RFU would effectively officially sanction the whole saga if they allow him to have an international career before this is sorted out.
5. The stench
Seriously, this stinks.
Mailing List
Sign up to our mailing list for a weekly digest from the wide world of rugby.
Sign Up Now