Stuff the traditionalists, SA inclusion in Europe has no downside - Andy Goode
The addition of the South African sides to Europe's premier club competitions has made a few waves this week but it is undoubtedly a progressive move and should be welcomed.
George Bernard Shaw once said that progress is "impossible without change, and those who cannot change their minds cannot change anything" and the Nobel Prize winning Irishman's words are certainly applicable in this instance.
Most of the resistance or negativity towards the move seems to revolve around old school romanticism, logistical issues or simply geography but I think those with such concerns need to get on board and embrace the future.
Stuart Barnes even talked of the inclusion of the likes of the Stormers, Sharks and Bulls causing a "geographically sprawling switchoff" but I don't see it at all and think it's just a case of harking back to the old days rather than looking forward to an exciting new dawn.
It's all very well talking about the winners no longer being the champions of Europe but the top competition has been called the Heineken Champions Cup rather than the European Cup for years now.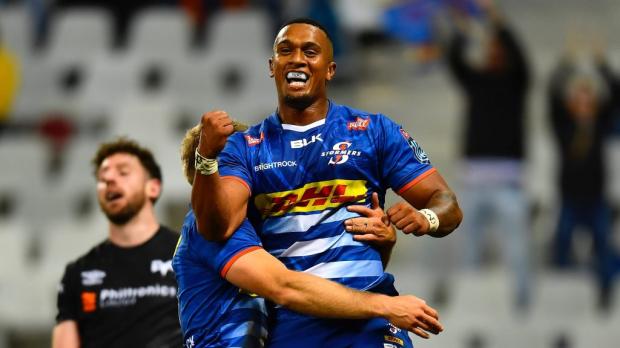 Of course, the fact that Cape Town, Durban and Johannesburg will present a few scheduling and travel-related difficulties but the URC seem to have overcome those and EPCR will do the same.
I don't see a downside, though, and there's no doubt that the quality of the competitions will improve as a result of the South African influence. The Stormers, Sharks and Bulls finished second, fourth and fifth in the URC this season.
That trio will be in the top tier of European competition on merit next season and to hold them back now they're mixing it with the likes of Leinster and Ulster and finishing above Edinburgh, Munster and all the Welsh regions in the league would be wrong in sporting terms.
To be honest, it was inevitable that this would come to pass and just because it is doesn't mean that South Africa are going to join the Six Nations as many people are saying.
Who knows what'll happen further down the track but the Six Nations organisers issued a statement in February insisting they're not currently planning to admit South Africa anytime soon and they have committed to the Rugby Championship in the immediate future.
It'll be interesting to see how many fans travel to South Africa for games in comparison to how many travel to France and Italy, for example, but who wouldn't want to go there for a visit if the opportunity presents itself.
I've played there in Super Rugby and I can tell you they'll add a lot in terms of the appetite, rugby culture and adding a different flavour to proceedings and players will definitely fancy a trip over there both off the field and to test themselves on the field.
Change is always going to spark debate and cause consternation and there are more traditionalists in rugby than most sports but evolution is necessary.
The two-legged Round of 16 was an example of a positive change this season. That is back to a one-off tie next time around for various logisitical reasons but the inclusion of the South African sides is just the latest evolution.
In order to achieve progress and move forwards, people need to be able to change their minds. Thankfully EPCR have done so and the future of the Heineken Champions Cup and EPCR Challenge Cup will be brighter for it.
Comments
Join free and tell us what you really think!
Join Free