Six Nations will no longer be shown exclusively on free-to-air TV
The entire Six Nations championship will no longer be shown exclusively on free-to-air under a proposed £500m deal that will see CVC Capital Partners take a 15 per cent stake in the tournament which is currently shown in the UK by BBC and ITV under a five-year deal that ends in 2021.
RugbyPass understands that a mixture of free-to-air and paid-for television exposure will be put in place in the UK, Ireland and France to enable CVC to maximise their involvement in Europe's elite international competition. 
Crucially, the November internationals staged by the Six Nations countries would also be part of the deal with those games coming into the equation when the free-to-air element is negotiated.
Six Nations sources insist there is agreement across the board to bring this into play with the major Unions set to bank £100million each from the CVC deal, although Italy would receive a lower figure as they were last to join the competition. 
"The current agreement will be the last to involve the whole Six Nations tournament being shown on terrestrial television," confirmed a leading Six Nations source to RugbyPass. "The exact details have yet to be negotiated but the whole deal could be sorted out quite quickly."
(Continue reading below…)
That kind of cash windfall, allied to a commitment to keep some matches free-to-air, has convinced the Six Nations administration to make this momentous decision and each of the Unions is currently considering the proposal from CVC, who already own a 27 per cent share of the English Premiership that netted the top 12 clubs around £20m each.
CVC's grip on the sport is tightening with an offer of £120m for a stake in the PRO14 competition and they believe global rights sales from all three elements – Six Nations, Premiership and PRO14 – will generate the kind of funds to justify their support of rugby union.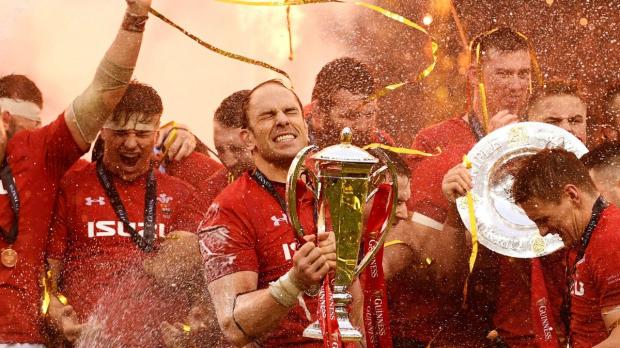 The Six Nations board is expected to be in a position to forge ahead with the CVC proposal shortly. They believe keeping some of the matches for terrestrial television will help deflect some of the anger that the move is expected to generate. 
The threat of the Six Nations being lost to Sky or BT in the lead-up to the current terrestrial deal signed in 2016 resulted in petitions being started demanding that what is seen as one of the jewels of the sporting crown in Europe was not hidden behind a pay-wall.
WATCH: The new RugbyPass documentary exploring the life and times of Fijian legend Nemani Nadolo
Comments
Join free and tell us what you really think!
Join Free