Rugby should ditch the culture woo-woo
In times of plenty, strange things happen. During the Dot-com boom, thrusting young creatives started laying waste to business orthodoxy. Employees became "team members" or "rockstars" and whole new lexicons emerged. Companies no longer delivered anything nearly as dull as a product – they now provided their customers with nebulous concepts like "delightification".
There became an obsession with culture above all else. As one account goes, a CEO brought a toy bear into the office to represent customers. When decisions were made, they were made with the bear in the room because he represented the end consumer.
Astonishingly it was not just the eulogizing founders that believed their own hype but hard-nosed investors. Successful men that understood business poured billions into organizations that never made a penny.
Some of the more astute readers of this article may already be making the link between bringing bears to work, obsessing about culture and reinventing names ('game changers' anyone?) and rugby.
These swashbuckling venture capitalists were not the first wealthy men to get drawn in by the hubris of chasing a dream, many Gallagher Premiership owners might be getting sweaty palms upon realizing the parallels.
As the tides of money receded in the tech world, common sense was restored. Unsurprisingly most businesses didn't break any paradigms and the ones that did were extremely rare. So, what to make of the paradigm breakers in rugby?
Covid forced Premier Rugby Ltd to reduce its salary cap by a whopping 25 per cent in 2020 but it is only this year its effects are really being felt.
Historically clubs that spent up to the salary cap, and in some cases beyond, were most likely to make the top four and the low spending clubs had a readymade excuse.
This distortion of the competition made it easier for directors of rugby to focus on the things that did not necessarily make their team better. In other words, was it the wolves at training that won all the trophies or was it the money Saracens lavished on a squad of megastars via the improper use of property deals and image rights? We will never know.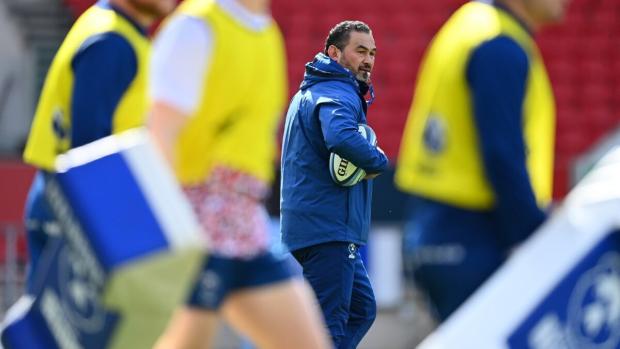 The cultural pathogen let loose into the Premiership has infected almost all before them.
Alex Sanderson constantly talks about emotion and culture, it's not that either of these things are unimportant but how do you measure them?
Pat Lam has decided writing the word 'Love' everywhere will somehow make you push harder and scrum better or something.
Stuart Hooper, bless him, is available to give management talks to senior business executives and sees some elements of the game of rugby as 'globally important'.
Jonathan Thomas talks about the 'Warrior spirit', which from what I can tell is nothing more than a cute play on words.
And how can anyone forget Paul Gustard's stint at Harlequins. Introducing a bear to the training ground and landing two multimillion-pound attack helicopters on one of the pitches. One has to wonder if only he arranged for three helicopters rather than two would he also be a Premiership champion now?
It's not that this stuff is bad – sport is often more than just about winning. Journalists and writers lap up quotes about vulnerability or some new trendy fad because it gets people engaged and talking. The real question is how much do you need to give up focusing on these things?
We've released 14 No.10s that have made it into the RugbyPass Hall of Fame! Head over to cast your vote and determine the greatest of them all ? #HOF #getvotinghttps://t.co/ZpwLQNSy5a

— RugbyPass (@RugbyPass) December 10, 2021
Rugby is an unusual game in the sense that no team can master every aspect of the sport. In the spirit of the fish producer John West, it's not what they put in the tin, it's what they leave out.
The reason there is almost no perfectly rounded team is not that the players do not exist. It's because there are simply not enough hours in the week to coach every aspect of the game so what are your priorities?
Would you like to be a superb defensive team? Or just a good defensive team so you have time to work on your lineouts?
Deciding which blocks of time get dedicated to which aspects of the game really is the art of being a director of rugby and now that the league it's so competitive, how many blocks of time would you like to give up to pilates or negotiating with the local zoo to get some wolves to the training ground?
Chris Boyd the director of rugby at Northampton credits a lot of his team success in New Zealand to constantly prioritizing doing basic skills under pressure every training session. Now in the Premiership, he acknowledges having a world class set piece is essential in northern hemisphere rugby. Balancing these priorities will, to a large extent, decide how successful his reign at The Gardens will be.
As it stands, the Premiership's culture vultures are pecking around for scraps at the bottom of the table this season. So, if non-tangible, esoteric, rugby adjacent activities don't work, why on earth do such well-qualified men persist with them?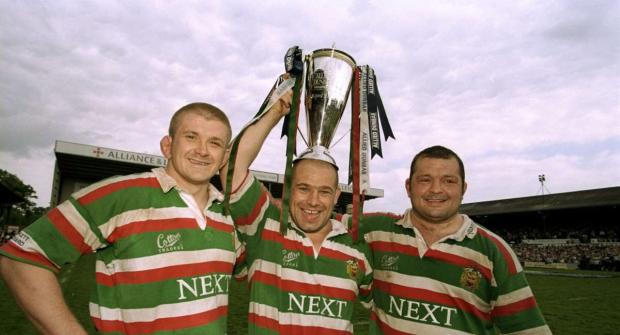 Firstly, directors of rugby are well-paid men doing a dream job. So best show up with a point of difference. Besides, gurus need some sort of mystique, right?
This might not be a bad idea, particularly, if all of your players believe it but what happens when some suspect that rugby Santa isn't real?
How do you give up on the thing that you said is most important to your team and not look like a fraud?
The guru mentality is not limited to pro rugby, it's pervasive at grassroots level too. Coaches sagely counsel that having fun "drives participation". They invent games with only the slightest relevance to winning games or indeed rugby itself.
You might play a game involving a tennis ball, six players a side and a complex scoring system involving throwing the ball forward. It can be reasonably fun but afterward sat in your car, you question "did I really get better at rugby today?"
Like a diet of processed white carbs, it's satiating at the time but what the soul of a player really wants is the substantial nourishing meat of rugby.
Teaching something as dull as ball placement or latching holds no real kudos for a "trailblazing" coach. The basics are too boring, and the details are too difficult.
Of course, all this nonsense is exposed under the white-hot weekend heat of competition and this is no different in professional rugby. So why is it being exposed this year rather than in previous years?
At the height of the pandemic Premier Rugby decided to cut the salary cap by 25 per cent.
On Friday Joel's Kpoku's move to Lyon was confirmed on social and it may not be the last of its kind announced.

Are Premiership clubs starting to feel the cap squeeze? ?https://t.co/QfL5NortrA

— RugbyPass (@RugbyPass) November 22, 2021
The argument was to make rugby sustainable. This is a valid reason but the real consequence, which very few people, including myself saw, was the increase in competitiveness across the league.
As teams chipped away and sculpted a leaner squad to meet the new leaner salary cap regulations, the maximum spend started to look a little bit more like the minimum spend with more and more teams getting closer to the salary cap limit. In other words, there is more parity across the competition.
Like a state-owned monopoly exposed to free-market competition for the first time or an indigenous species meeting an invasive predator, competition is exposing what works and what doesn't.
Coaches that focus relentlessly on details have been the stars of this season. Steve Borthwick of Leicester Tigers openly says he concentrates on "breakdown defense and set-piece". It might be boring but how boring is being unbeaten really? George Skivington is another relentlessly focusing on lineouts and defense.
Exeter have known it's all about the rugby for a long time, when they introduce a gimmick it's always rugby-based: the running exit, opting for the kick to corner rather than the kick to posts, the 5m tap and go.
Culture should be a by-product not a target. If your cultural leader talks about culture, do you really have it? It's sort of like exclaiming that the atmosphere at a party is good, hoping people will believe it.
Will culture disappear? No, but certainly some of the gloss was removed after the Saracens salary cap scandal and looking at the table this year no doubt it will be less of a priority.
The Premiership is a copy and paste league: if it works in one club then expect the next club to try it until the concept is exhausted. At that point expect novelty handshakes, zoo animals, wall slogans and attack helicopters to all come back with a vengeance.
Comments
Join free and tell us what you really think!
Join Free