Jim Hamilton's Premiership Team of the Decade
Big Jim Hamilton's Premiership Team of the Decade.
I've had a scratch of the head as to who I think would make up my Premiership Team of the Decade.
Naturally, Saracens dominate the team.
And before you ask, yes, maybe I'm a little biased, but Sarries have won five of the ten titles on offer this decade – so not that biased.
Marcus Ayerza
As destructive, consistent and durable a loosehead as ever walked a rugby field. He retired in 2017 with 66 Puma caps to his name and the respect of every Premiership tighthead he ever packed down against. Was a rock during his 246 Leicester appearances and many opposition front rows will have been happy to see the back of him.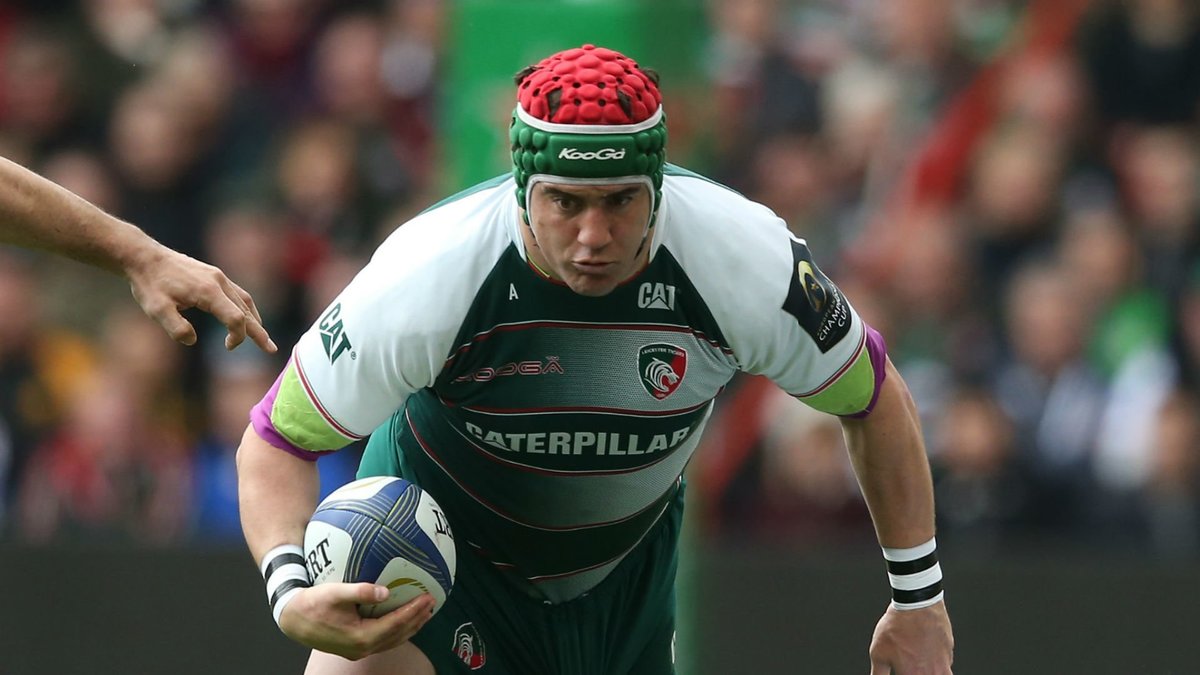 Schalk Britz
If anyone ever asks me who is the best rugby player I have played with was, it would be Schalk Britz. A gem of human being and one hell of a rugby player too. He's retired two or three times at this stage so who's to say he won't yet back a comeback. Genuinely one of the nicest blokes you'll ever meet.
Schalk Brits and Akker van der Merwe were both given red cards today for fighting in the Super Rugby clash today ?

Here they are sharing a drink straight after the game. #SpiritOfRugby pic.twitter.com/p1tatFlkoE

— The Rugby Pod (@TheRugbyPod) March 30, 2019
Petrus du Plessis
A real unsung hero – albeit a slightly strange one with his alter ego named 'Borislav'.  Another durable and consistent player. Was the cornerstone of the scrum at Saracens during my time and worth his weight in gold. The tighthead is doing great things at Glasgow Warrior now as a coach.
Courtney Lawes
Having resisted the temptation to select myself here, I've gone for one of the scariest defenders in the Premiership. His rebooted England career under Eddie Jones has shown that he's also big enough to develop his skillset as a player, and is now reaping the rewards.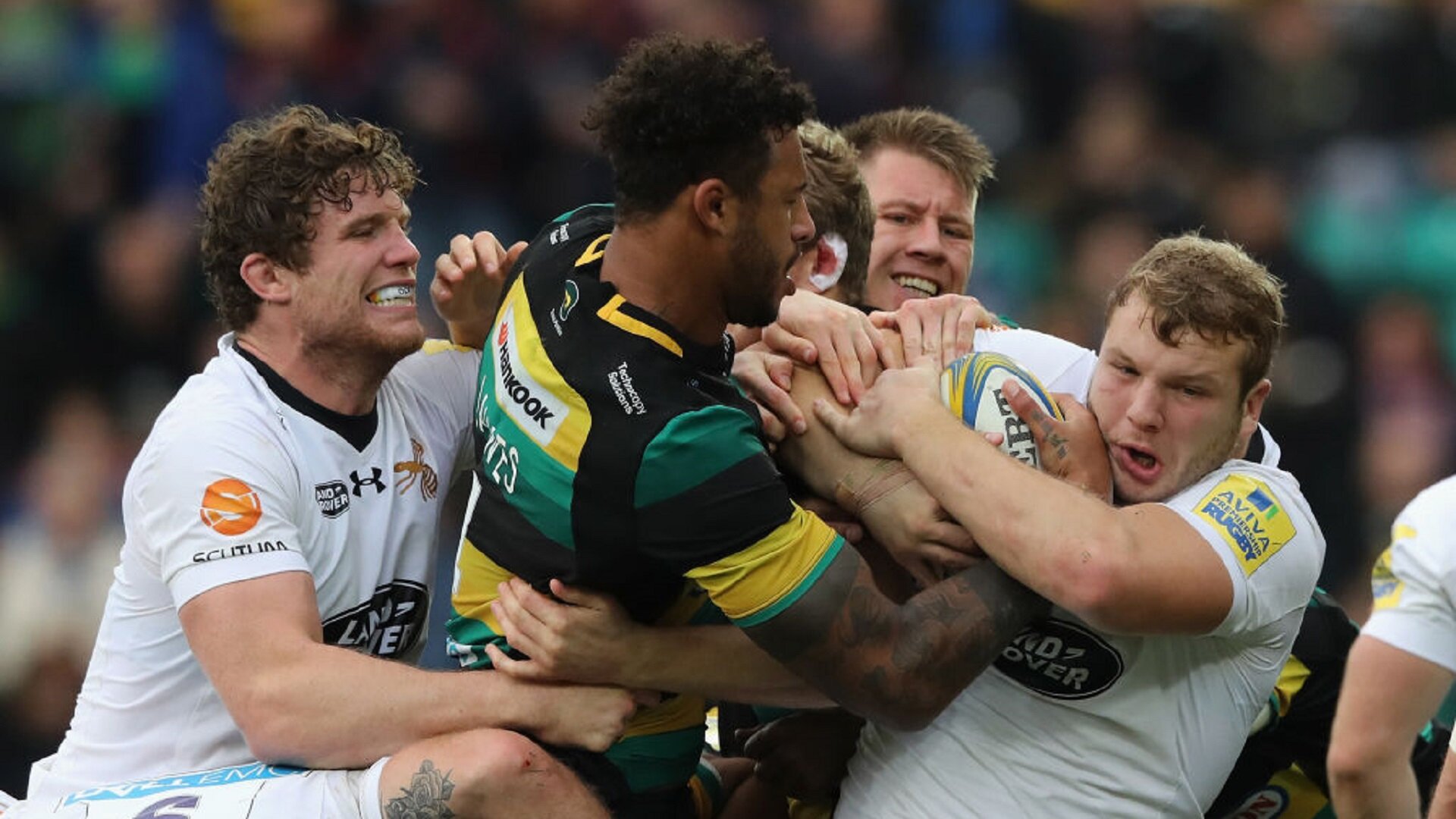 George Kruis
I went for my old engine room partner, George Kruis, at five. And that's not to say he hasn't earned it. Apart from never playing or training around Christmas. when it came to May (the finals) he always rocked up and delivered. A young man whose head finally grew up to a size that made his nose look just large instead of extremely large, he was picking up man of the matches for fun. His lineout prowess is well known, but what people don't realise is his how good a scrummager he is.
Jaques Burger
The Namibian was a ferocious defender and his face has the scars to prove it.  The type of guy you want in the trenches with you and a man who has shaken off more injuries than Wolverine. The hardest man walking the Kalahari Desert which effectively means the hardest bloke on earth. A must for my Premiership Team of the Decade.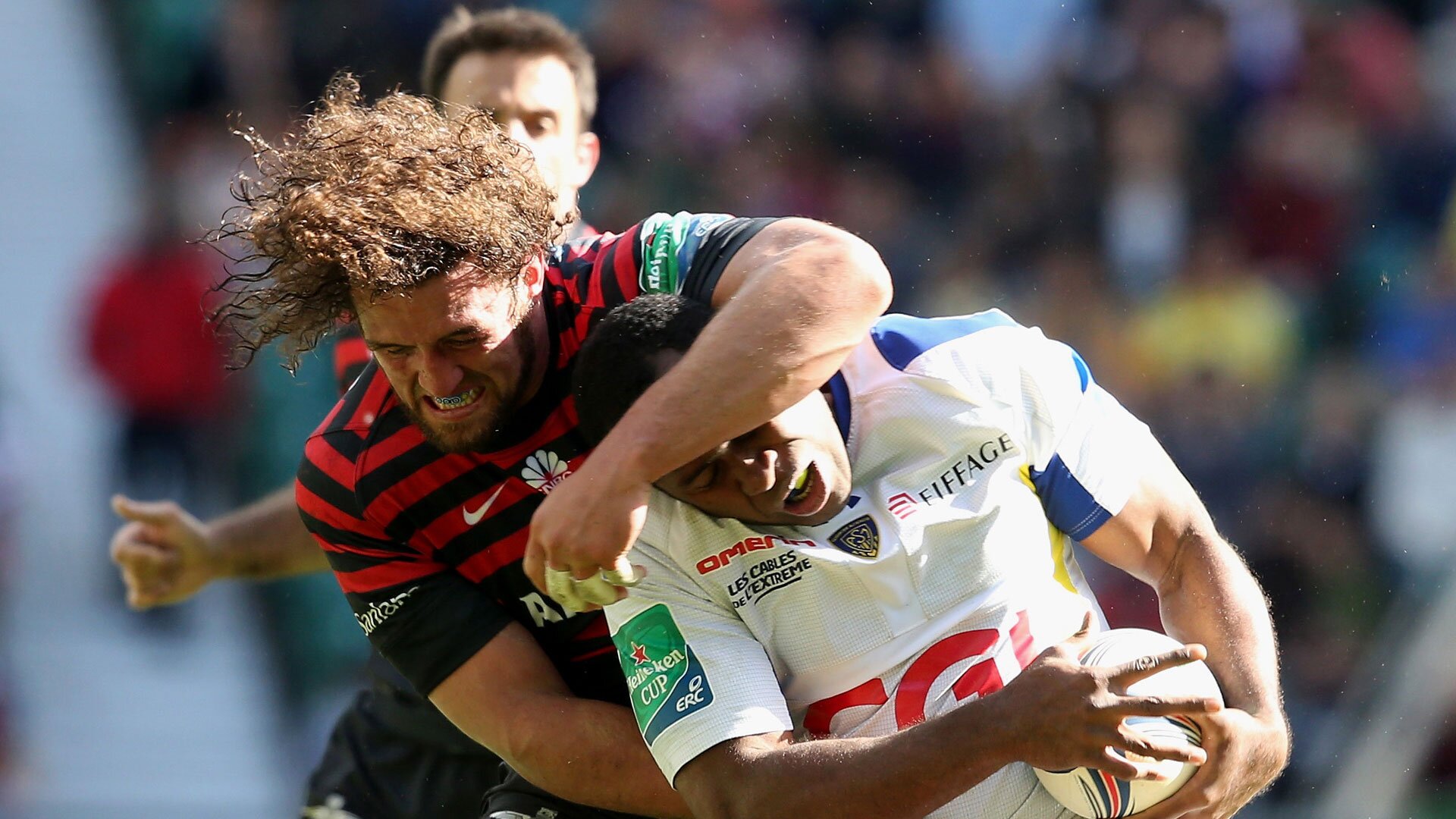 Don Armand
Has failed to impress Eddie Jones but regularly is picked by his peers as the competition's outstanding blindside. Exemplifies all that's good about Exeter. Hard-working, skillful and hard as nails; and owner of a horrendous lid that he calls 'The Fin'.
Billy Vunipola
A mammoth from No.8. Has set the standard for the position in England since he moved to Sarries from Wasps in 2013. My pick at No.8 for my Premiership Team of the Decade and probably the next decade as well.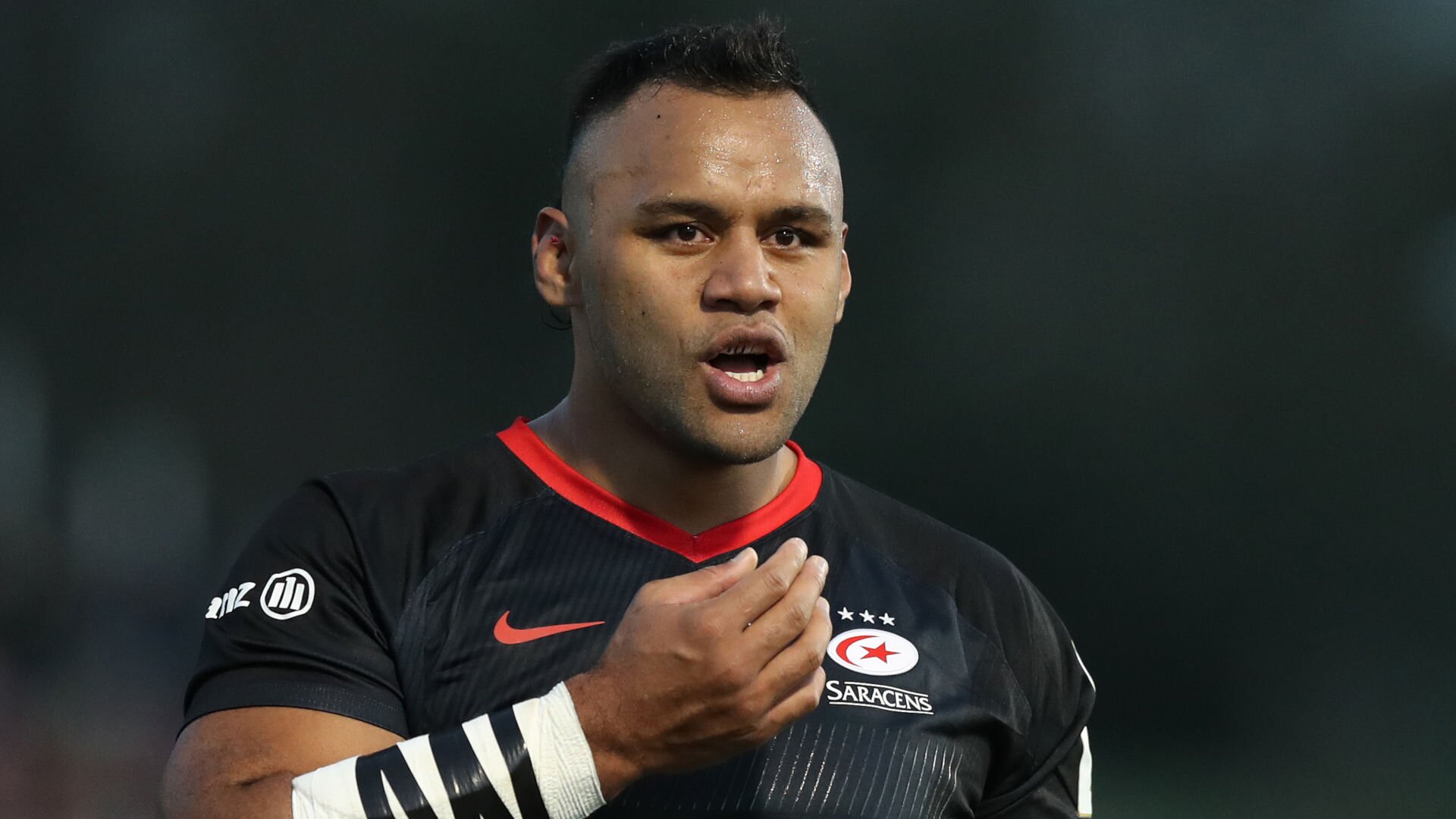 Richard Wigglesworth
You don't make over 300 Premiership appearances without being a serious operator. The epitome of a safe pair of hands. Revolutionised the game with his pinpoint accurate box kicking. Everyone said it was boring –  now everyone is doing it.
Owen Farrell
Who else? Faz has been instrumental do Saracens' domination of the Premiership and I was privileged enough to have a front row seat for a bit of it. Even though he didn't like me because he thought I was sh**e and I didn't like him because he thought I was sh**e, I have the upmost respect for how hard he works and his desire to win.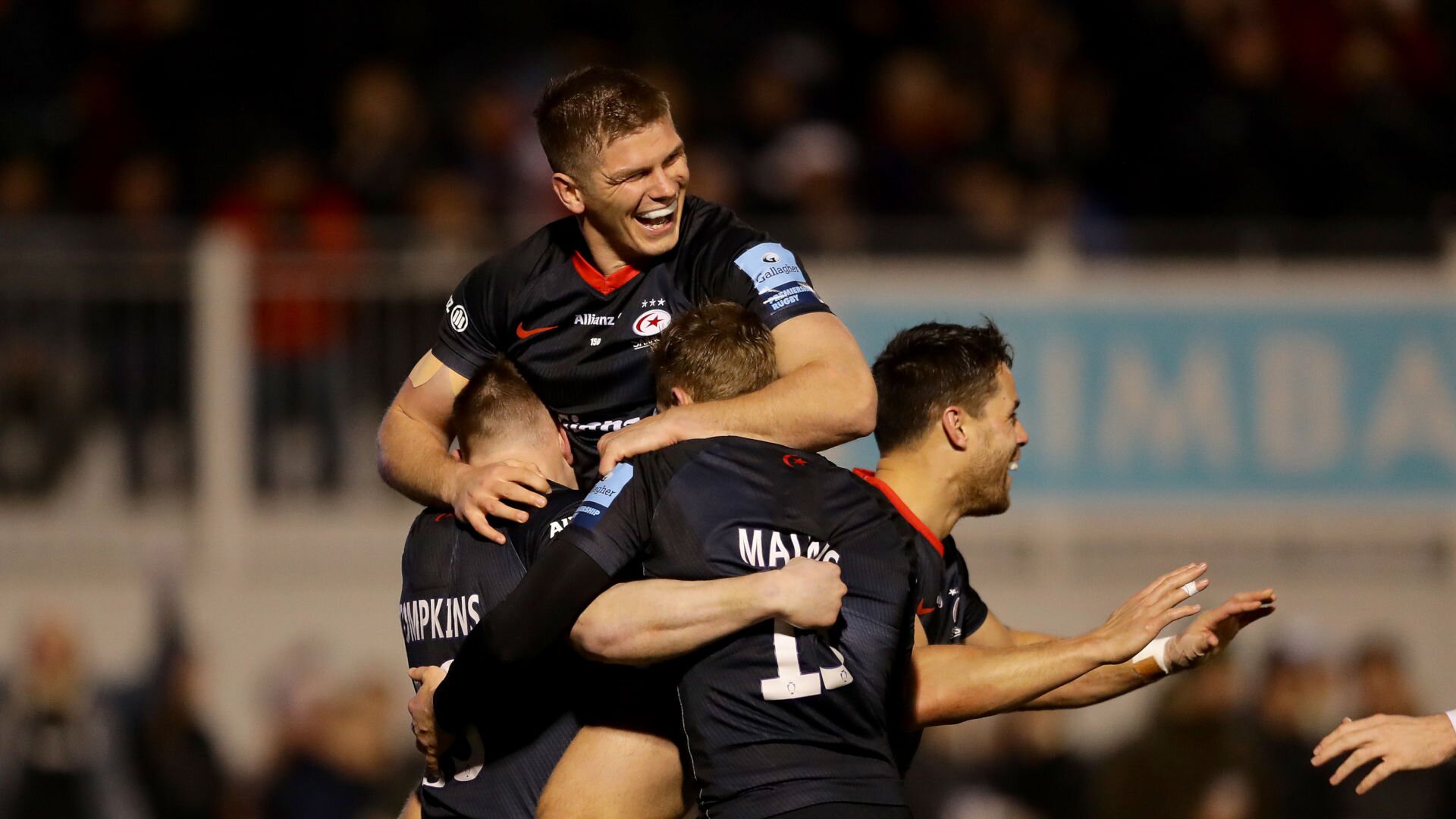 Brad Barritt
Skips will run through a wall and next doors wall as well. The way he puts his body on the line is there for all to see in the scars and the metal plates. his leadership and the way players follow him shows the real measure of the man. Tiki Tonga.
Manu Tuilagi
I used to be in the Tuilagis' house with his brothers when Manu was in a nappy. When I played against him, he hit me so hard I had to wear a nappy for days. When he's fit and in form he's practically unplayable. We saw what he could do at the World Cup when back to himself.  Fingers crossed he stays in the Premiership and stays fit.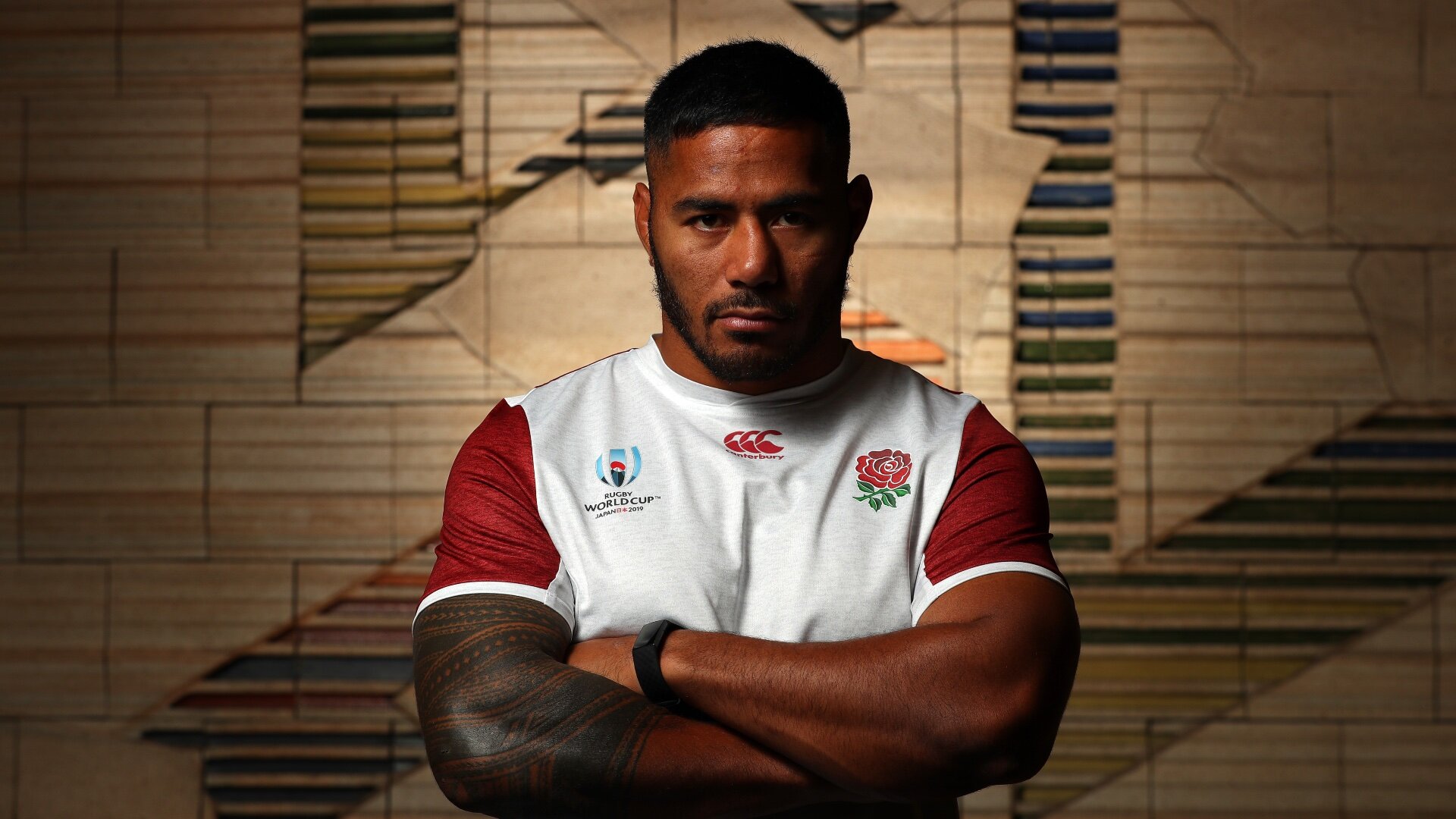 Chris Ashton
Misunderstood by some, (not by me: he is a nob and his teeth are fake) his try-scoring exploits will tell you all you need to know about his finishing ability.  With the worst book I have ever seen (not read), 'Ash Splash' has a heart of gold to be fair. A lovable rogue.
Vereniki Goneva
One of the Premiership's greatest ever wingers. amazing for Leicester and arguably better for Newcastle. They made top four the season before last and he was a big reason why.
Alex Goode
The bum bag man, full kit wanker – whatever you call him! What more is there left to say about Alex Goode? Many are perplexed at his ongoing England exclusion and I'm one of them. His stats back up what has been an unbelievable decade for Alex and at 31, there's still more to come. One of those players that makes rugby look easy.

Comments
Join RugbyPass+ now and be apart of the conversation with all-new commenting!
Join Now