'I've got a job to do and obviously that part of the job I didn't do to the best of my ability' - Malcolm Marx
Sitting in the crowd at the World Rugby awards on Sunday, you could have forgiven Malcolm Marx for feeling a twinge frustration, as Ireland swept the gongs in the coach, team and men's categories.
The South African hooker was a nominee for the Men's Player of the Year award after putting together a fantastic season with club and country, but there was no bitterness from Marx, as Ireland's talismanic fly-half walked away with the award.
"It's been a good year, but it was humbling just to be there. Not everybody gets nominated and I was fortunate enough to be in the mix. Johnny Sexton had a great a year and big congrats to him on winning, but like I said, it was just an honour and humbling to be there. There's not one negative about it."
Marx unfortunately missed South Africa's June series win over England due to a hamstring injury, but before and after that, was not only one of the standout players in South Africa and with the Springboks, but also one of the genuine game-changers in international rugby.
His performances in 2018 have warranted calls from all over the globe that he is the preeminent hooker currently playing the game, not least so for the influential role he had in the Boks' 36-34 victory over the All Blacks in Wellington earlier this year.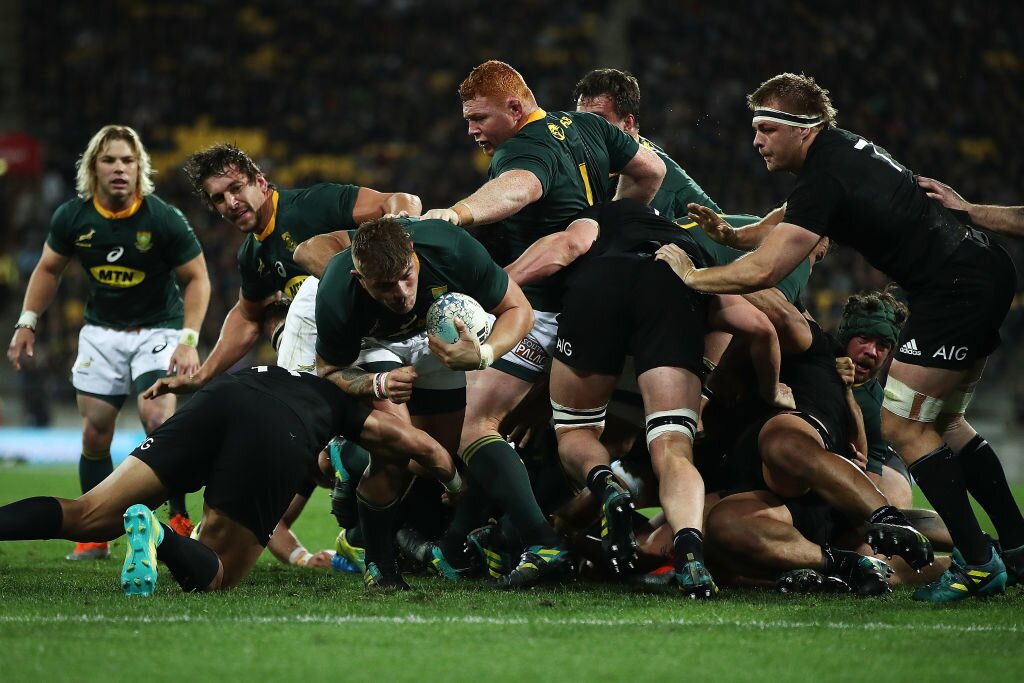 Maybe it would have been a different story in Monaco on Sunday had the November tour gone a little bit differently for both South Africa and the 24-year-old, who is unequivocal on the struggles he faced at Twickenham in the tour opener, when three key lineouts went astray.
"It's tough, but first I've got to look at myself and obviously that was all my fault, throwing over the jumpers. It's hard to adjust in-game and I felt like I was going well at the lineout aside from that, but those three lineouts could have won us the game."
"It was massive pressure and it's not easy playing England at Twickenham, but there's no excuse from me, I've got a job to do and obviously that part of the job I didn't do to the best of my ability."
It's not a critique that Marx is unaccustomed to hearing and throughout his development, from playing for South Africa Schools and the U20 side, to his time in Super Rugby with the Lions and internationally with the Springboks, his game, everywhere but the lineout, has been lauded.
"It was tough, but I'm trying to improve on it each and every day. It's never something that you can take advantage of and stop training at."
"You can never train enough, so I'm constantly trying to improve it, but unfortunately in the game against England, I just didn't click with the jumpers. I can't really blame anybody else and I've got to look at myself first, because it was entirely my fault."
It was a bad game, granted, but it does not tell the tale of Marx's growth and improvement in that area.
Marx spearheaded a Lions lineout in 2018 that led Super Rugby with a 90.8% success rate, with no other team in the competition even managing to break that 90% success rate barrier. In The Rugby Championship, again with Marx as the spearhead, the Springboks recorded a success rate of 85.2%, the second best in the competition behind New Zealand's mark of 86.8%.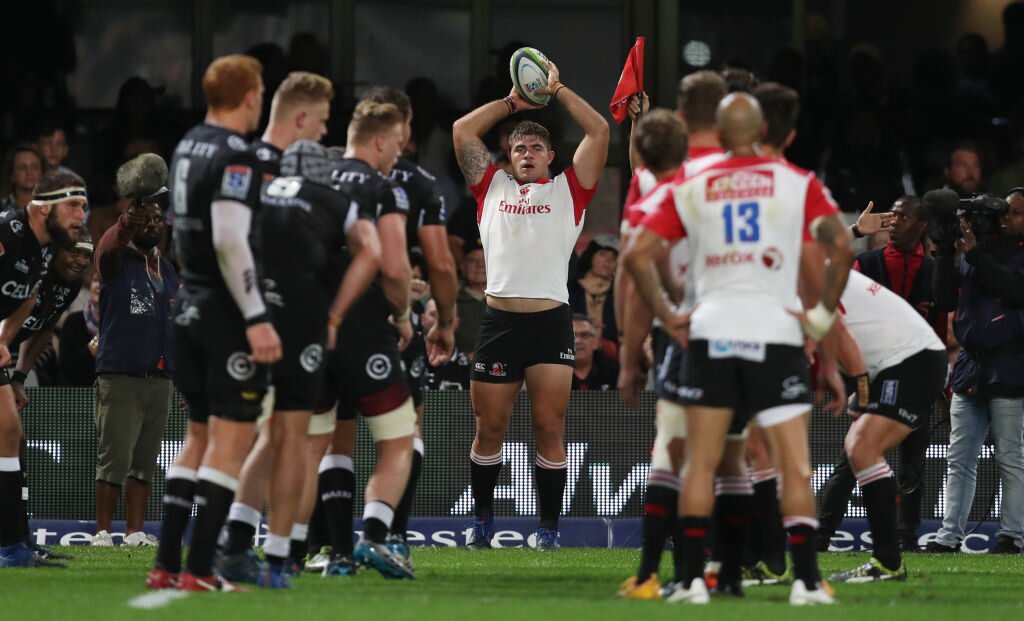 From being the hooker that can do everything but throw in accurately and consistently, 2018 for Marx was a season whereby he became a hooker that, truly, can do everything.
His RugbyPass Index score currently sits at 92, making him the number one hooker in the world in terms of this metric. Even his lineout score, which some people still choose to critique, sits at 89, an enviably high mark. One other area in particular where Marx flourishes is at the breakdown, boasting a jackal score of 90, something which is not too dissimilar to a certain former Springbok hooker, and that has been one of the foundations for the constant comparisons to Bismarck du Plessis thus far in Marx's career.
Whilst that can be quite the burden for a player to deal with, it's not something he has shied away from.
"To be honest, I learnt from watching him. He was one of the guys I wanted to play or be like. I admired the way he played, the set phase, the physicality, everything. Everything was just amazing."
"I try to base my game around that, but obviously I'm my own person as well, so I'm trying to create something for myself, but his style of play was the way that I wanted to be."
Since du Plessis made the move north to France following the Rugby World Cup in 2015, Marx has been the man charged with the unenviable task of filling those sizeable shoes with the Boks. With another RWC just around the corner, however, it does the raise the question of how long the Lions and South Africa can hold on to their prized front rower, especially with the financial lure on offer in Europe and Japan.
"The South African rand isn't as strong as other currencies and the franchise can't quite come up with money that the pound or euro can offer you, and the loyalty is a massive factor, but you have to look after yourself as a rugby player, as well. It is pretty tough, but I like to stay loyal at the moment."
"I love South Africa and I love playing in South Africa. It's my home, so I love being there, but it's tough and it's something we have to deal with. I don't know what's going to happen, but I'm signed till the end of 2019 and I'm excited for next year and the RWC."
Continue reading below…
Watch: Rassie Erasmus reflects on the loss to Wales at the weekend.
It certainly is an exciting RWC on the horizon, with the multiple contenders in both hemispheres and the gap behind the All Blacks feeling as though it has been reeled in somewhat, thanks in particular to the victories Ireland and South Africa have had over them this past year.
There is clearly still a long way to go, but Marx is confident about where the Springboks are, less than 12 months until the tournament kicks off in Japan.
"I think we're a lot better off than we were last year. Last year was tough."
"I think about some of the results this year that went our way and some of the results that didn't go our way but perhaps should have, and they're a reflection of the season and how we're growing as a team. We're always trying to learn from each other and build each other up as a team, so I think it's been a good year and we're improving every day."
Marx has one last game before he gets to put his feet up for a well-deserved rest, as he lines up alongside a number of his Springbok teammates, not to mention under the guidance of his international coach, Rassie Erasmus, for the Barbarians on Saturday. They take on Argentina at Twickenham and it's certainly an opportunity and an experience that Marx is relishing.
"It's amazing to be here, first of all. It's a great honour."
"You go from being pretty serious [in Springbok camp] to very relaxed and it's an awesome environment, to be able to take it a bit easier and still play rugby at the same time. It's a new experience!"
As much as Marx and the other Barbarians might be taking it a little bit easier this week, don't expect anything less than their usual full-on intensity when they take to the Twickenham pitch this weekend.
Watch: Warren Gatland and Alun Wyn Jones speak to the media after beating South Africa in Cardiff.
RugbyPass+ Membership
Join RugbyPass+ now and be a part of the conversation with all-new commenting!
JOIN NOW