It's been a contrasting couple of weeks for Damian McKenzie.
Last week, everything he touched turned to gold in an explosive 20-minute cameo. This week, he returned to earth as he was thrust into the match to play first-five early. He played two completely different roles, but performed both well.
The second test against France was a common reminder that the bench is not just there for impact. Having utility players is a luxury but when injury strikes they must be ready to perform one specific role, and play it well. This was an early test for McKenzie, who hasn't played 10 at international level yet.
The All Blacks got a taste of how they will fare if Beauden Barrett is forced from the field with McKenzie as the number two. These situations are near impossible to plan for, so when they pop up they become valuable in the long-term. It might not have been the greatest spectacle, but it will provide a reference point for this team if they lose Barrett at any time during the World Cup.
The coaches will be pleased with most aspects of McKenzie's game, without being overly satisfied with the team performance. In a game that was robbed of its appeal early, the French managed to disrupt play often, creating messy situations for the All Blacks.
There was a lack of composure at times with more turnovers than usual. But for McKenzie, he showed restraint and offered a low-risk version of himself, unlike the Super Rugby one. There are still wrinkles to iron out, but this was a leap forward in his development.
McKenzie was eased into the game as Aaron Smith completely took over proceedings when he came on after Barrett's failed HIA. His first touch didn't come until seven minutes later when he took the line on directly off the scrum five metres out, coming up just short of the line.
His next touch was a 53-metre exit kick from his own 10 that led to winning a penalty as France tried to counter. That possession led to a 5-metre scrum where Smith and McKenzie had a communication meltdown, missing a golden opportunity to strike. He dropped under just as Smith tried to hit him flat and knocked-on.
Late in the first half was the first time he ran the pattern with a high frequency of touches in quick succession. He kept passes short and simple, feeding outside runners early.
It was a noticeable difference to his play at the Chiefs, where he has no hesitation in flinging 25-metre long balls. There were a couple of opportunities to move the ball to space quickly, but McKenzie took the lower risk option trusting the next man to draw and pass. A try to Jordie Barrett beckoned but the last pass from Aaron Smith was forward.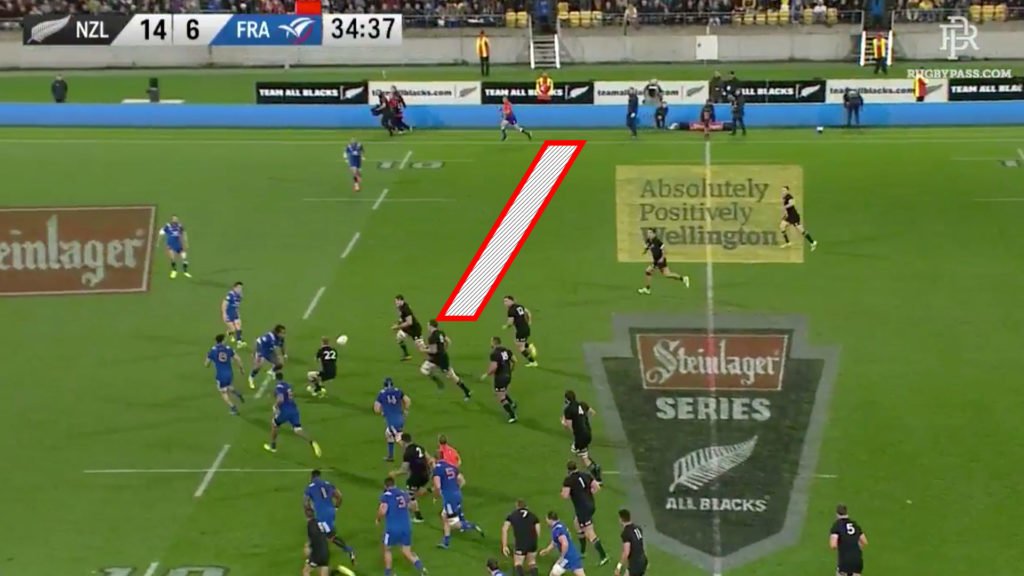 It was a patient McKenzie, proving that he can play at different speeds and that it doesn't have to be helter-skelter all the time.
Late in the first half, he opted to pin France inside the five with a beautifully weighted kick instead of using the overlap after a turnover. At the Chiefs, I'm sure he would've fired a cutout ball or taken off on a scamper.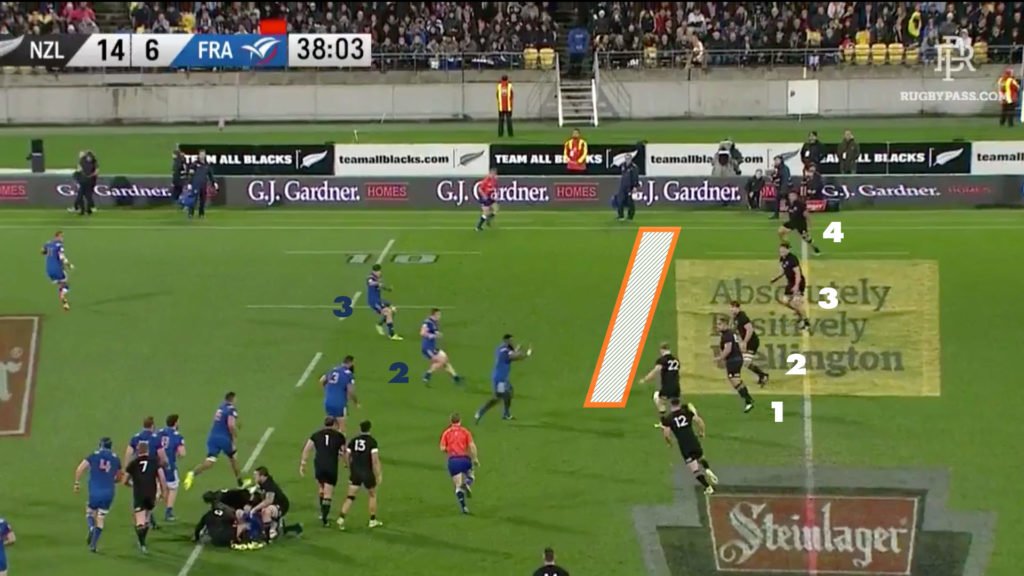 On the stroke of halftime, he picked the right time to counter from the back, shaping to kick before identifying an opportunity to go wide. He bounced out across-field to commit Bastareaud, before giving to Rieko Ioane with a 4-on-1 overlap. The movement led to Barrett scoring under the posts. It was a smart piece of vision, played with a simple short pass with not a lot of risk. He trusted Ioane to make the next play.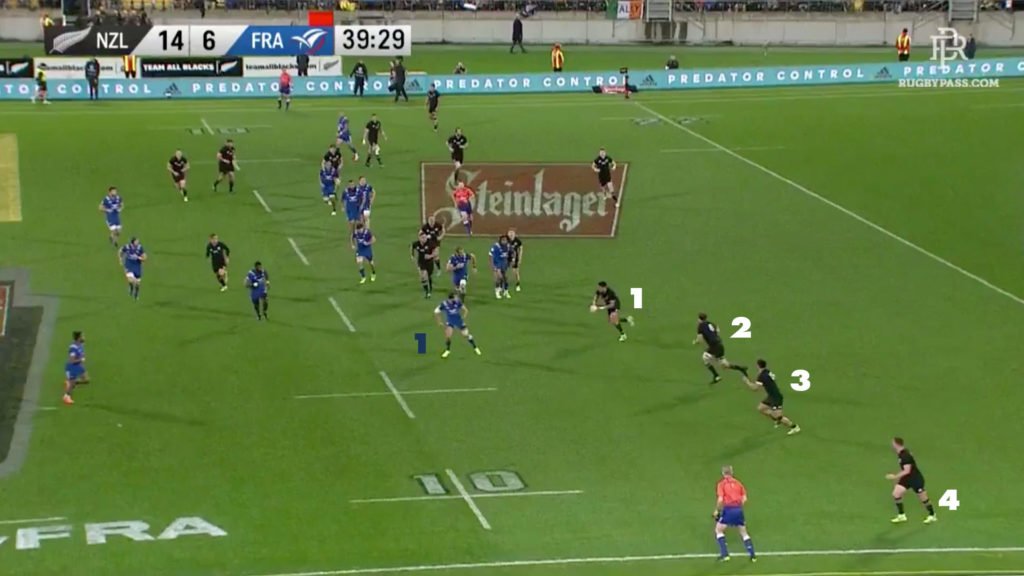 He started the second half the same way with measured passing, before just overcooking a driving kick out on the full. France controlled large portions of the second half, with limited spells of possession for the All Blacks.
It took until the 56th minute before McKenzie's next significant involvement, with two sublime touches. The All Blacks released McKenzie on a backdoor screen from a lineout, getting him a mismatch on the outside of Bastareaud. He took the outside and raced downfield before offloading. The break led to front foot ball inside the 10, where he stepped up for a second touch and expertly put Jordie Barrett into a hole for his second try.
A yellow card to TJ Perenara put McKenzie into halfback for a ten minute period and when he returned to first five there were only minutes remaining.
There were a few jitters but overall it was a significantly different McKenzie when you review his decision-making. He still made big plays, but with much lower risk. It wasn't extreme pinball machine play that you normally see – it was calm, measured, patient, low-risk play exemplified by short, simple passing. It was equally as effective.
It was one the All Blacks coaches will be thrilled to see on a night where there was not much else to write home about. We might have just seen McKenzie turn the corner in his development as a test-level first five-eighth, showing he can play a different style of game at the highest level.
In other news:

Mailing List
Sign up to our mailing list for a weekly digest from the wide world of rugby.
Sign Up Now