'Good to be back': Nehe Milner-Skudder opens up on Hurricanes return
After just one Super Rugby match over the past three seasons, former All Blacks star Nehe Milner-Skudder is eager to make his mark after returning to the Hurricanes last week.
It was reported earlier this month that Milner-Skudder would return to the Hurricanes for the first time since 2019 as a replacement player while the Wellington-based franchise's All Blacks take time off after a lengthy campaign.
The move back to the Kiwi capital is a homecoming of sorts for the newly-turned 31-year-old, who burst onto the Super Rugby scene as a rookie sensation for the Hurricanes in 2015.
Milner-Skudder starred that year as he played a major role in guiding his side to the 2015 Super Rugby final, before going on to claim World Rugby Breakthrough Player of the Year following a stunning World Cup-winning campaign with the All Blacks.
Injuries have plagued Milner-Skudder's career since then, though, with the hot-stepping fan favourite limited to a select few games in recent years.
As such, he has only added five tests to the eight he earned in his stellar debut All Blacks season six years ago, and he didn't feature at all for the Hurricanes in his final year with the side before an anticipated move to Toulon in 2019.
However, fitness issues prevented his French move from ever eventuating, leading Milner-Skudder to stay in New Zealand and instead join the Highlanders on a two-season deal ahead of last year's Super Rugby Aotearoa campaign.
During his time in Dunedin, he made just one appearance – ironically against the Hurricanes in Wellington eight months ago – in what was his first professional match since his last All Blacks test against Japan at the end of 2018.
Such injury woes have robbed Milner-Skudder of reproducing the form that made rugby's hottest property in 2015, but an injury-free run through this year's NPC as a player-coach for Manawatu has put him in good stead to lay the foundations for a Super Rugby comeback.
That journey began last week when he linked back up with the Hurricanes for a six-week stint to train with the side throughout pre-season in the absence of the franchise's All Blacks.
Speaking to RugbyPass a day after joining back up with his old team, Milner-Skudder said he harbours hopes that his brief spell with the Hurricanes paves the way for a more permanent role in next season's inaugural edition of Super Rugby Pacific.
"Definitely motivated, and my ambition is to stay on for as long as I can and obviously get back to playing Super Rugby level," he told RugbyPass.
Black Ferns head coach Glenn Moore spoken publicly for the first time since allegations were made against him by a key player a fortnight ago. #BlackFerns https://t.co/SY2y6DFD0Z

— RugbyPass (@RugbyPass) December 20, 2021
"But, at the same time, I don't want to get too far ahead and just focus on that six-week block, beginning of January, just ripping into that, getting alongside the boys and the management and awesome staff that we've got here and just enjoying my time.
"I guess what will be will be after that, but I'd love to kick on and try and stay for as long as possible."
Called into the training squad by head coach Jason Holland, Milner-Skudder attributed the upcoming birth of his first child next month as a primary reason behind his decision to stay put in Wellington rather than look for opportunities elsewhere.
"We've got our first little baby due in four weeks, in the middle of January, so I just put the feelers out," he said.
"Top priority is to be local-based, Wellington-based, for our pending arrival, and Jason Holland said there was an opportunity to come in as that replacement player while the All Black boys were on leave.
"I'm chomping at the bit to make the most of that six-week block, hopefully get a run in the pre-season games, and see what happens after that.
"I guess there's no real certainty after that point, but whatever comes will be awesome. I've got a little family that'll definitely keep me occupied."
The chance to return to the Hurricanes only came after Milner-Skudder wasn't offered a new deal to play for the Highlanders for a third season.
Not being offered a new contract by the Dunedin-based outfit was perhaps inevitable given Milner-Skudder played just once during his stay there, something of which he admitted was a source of frustration.
However, given the emergence of youngsters such as Jona Nareki, Connor Garden-Bachop and Sam Gilbert, Milner-Skudder was understanding of the reasoning behind his restricted game time.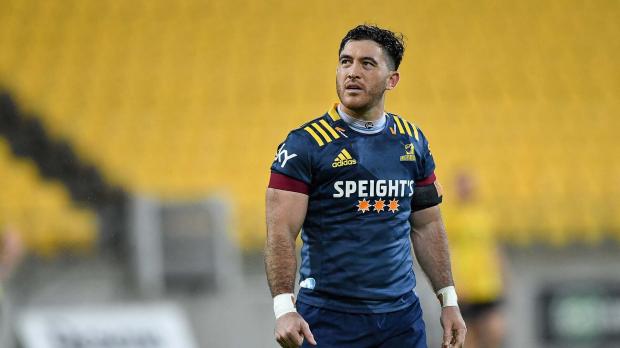 "I guess every footy player, why they play is so they can actually play, so, yeah, there were a lot of frustrations about just wanting to have more time out on the paddock, but I understood that the outside backs were all killing it," Milner-Skudder told RugbyPass.
"It was tough to get a spot with that competition. I then just tried to figure out how I could still add value and still contribute to the team as well, whether it was just strategy stuff or off the field and preparing the boys as best as I can.
"As frustrating as it was, it was about figuring out, 'Okay, certain things are out of my control, what can I focus on and still add value?'"
Nevertheless, Milner-Skudder spoke highly of his time at the Highlanders, even if the Dunedin conditions were chillier than what he is used to.
"I definitely enjoyed it. A great environment, all the lads and coaches were awesome. Dunedin's a cool city as well. People compare it to Wellington, and I can sort of see those similarities," he said.
"It's a lot colder during the winter, but I enjoyed my time down there and took a lot of stuff with me that I picked up down there."
In saying that, one wonders whether Milner-Skudder's lack of playing opportunities down south has lit an internal spark for him to push himself back to his best in his second spell with the Hurricanes, however long that may be.
While he is uncertain whether his second stay with the Hurricanes will last longer than its initial six-week period, Milner-Skudder remains upbeat and optimistic about his return to the franchise he won a title with back in 2016.
"I've obviously spent a lot of my career here at Rugby League Park in the yellow jumper and I've been, in the last couple of days, just getting a little bit of training in before the Christmas break and had catch ups with coaches and all the management," he told RugbyPass.
"I was a little bit nervous coming back in after being away for a couple of years, but that's what's so good about the people here. It's almost like I've never left. Good yarns and good catch ups, so it's a good feeling. It's good to be back."
Comments
Join free and tell us what you really think!
Join Free