'Design's amazing': England launch new kits and extend Umbro deal
The Umbro kits that will be worn by the England men's and women's teams in the 2021/22 season have been unveiled and for the first time in the professional era of the women's game, a bespoke England women's rugby kit has been developed. Subtle detailing around the collar and shoulder area of the home jersey gives the Red Roses a first-of-its-kind kit design.
Umbro were announced as the official kit partner to England in 2020 and they have agreed an extension to their partnership with the RFU that will see them collaborating until 2028. England player and Umbro ambassador Sarah Bern said: "This is a historic moment and I'd like to say a big thank you to Umbro, who have always been supportive of the Red Roses, for giving us the opportunity to have our own kit and grow our identity even further.
"Having our voices heard in what we wear and ensuring a comfortable fit for playing makes us feel valued and respected. Importantly, it unifies us with England rugby, which we are proud to be a part of but also allows us to be unique. The kit design is amazing and I'm personally very excited to wear the new kit."
Sam Lucas, director of sports marketing at Umbro UK, added: "The new England home kits for the women's and men's teams are the next stage of the exciting partnership between Umbro and England.
"Working with the Red Roses to develop their kit, we set out to produce a kit they can wear with pride. For the men's kit we wanted to bring a new look to the iconic white shirt. In both cases, performance has been the foundation of the kit Umbro has produced. That will match the level of both teams' performances.
It's time ?

Introducing our new @UmbroUK home kit ???????

Get the new kit here ? https://t.co/DIR3Eee88k

— England Rugby (@EnglandRugby) October 6, 2021
"The journey Umbro and England are on together is one of collaboration and the shared pursuit of performance. The decision to extend our partnership is a natural one and provides Umbro with an opportunity to continue to explore exciting ways to reconnect with rugby."
RFU chief commercial officer Simon Massie-Taylor said: "We're delighted to extend with Umbro for a further four years. Umbro is a great fit for England sharing our dedication to high performance and innovation. It is great to see the kits unveiled, particularly for the Red Roses with their own bespoke design. We look forward to working with Umbro on even more exciting kit launches over the coming years."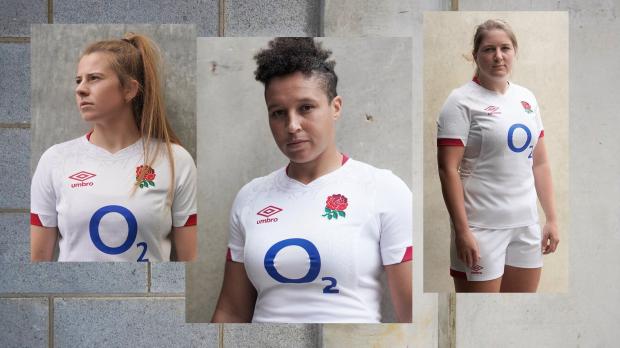 Comments
Join free and tell us what you really think!
Join Free