'It's a tough one when you're friends with someone who plays the same position, because only one of you can play on the weekend'
Bristol 10 Callum Sheedy would be a very rich man if he received a pound every time he gets asked about his eventual Test rugby nationality. Welsh-born but English-qualified under residency after representing Ireland for some years at age-grade level after he initially did the same thing for Wales. 
It sounds a complicated three-way conundrum but in essence, it's merely a two-sided coin toss. The fact he signed a Bristol contract extension just last August through to summer 2022 suggests the Irish route is out of the equation given how they stipulate their Test level players must be based at one of their provinces. 
That leaves England, whose red rose Sheedy wore last June as part of a Jim Mallinder XV versus the Barbarians, and his native Wales, whose injury-stretched out-half resources have sparked speculation that Wayne Pivac will soon make a call to Bristol for assistance.   
Ask the 24-year-old if it is true there has been no contact from either nation in recent months and he tells RugbyPass: "Yeah, that is correct, yes." With no firm indication what way the wind might eventually blow, it seems it's anyone's guess whom he will pledge allegiance to.  
"I don't take too much notice of it, to be honest," he insisted about a red hot throughout February, a situation that will now edge into March given Dan Biggar's latest Wales injury concern. "I get asked that question (on which country to declare for) every time I speak to someone but my main focus is here at Bristol and the rest will take care of itself. 
(Continue reading below…)
The Gallagher Premiership could be set for a Guinness Six Nations player release standoff
"People have enough opinions on social media, which is quite funny to look at sometimes. But no, I let them have their head, I'm happy here at Bristol. Keep playing well and everything else will take care of itself," he continued, although he did admit did enjoy last summer in an experimental English set-up.  
"It was a very proud achievement to be called up to an international squad and being able to learn from some of the best coaches and best players in the country. That was a great week and then to play against the Barbarians, where there were so many Bristol links involved, was pretty special. It was good. Good fun."
Enough, though, of the international dimension. It's been Sheedy's impressive club form that has pushed him into the spotlight, a rich vein he sounds hell-bent on maintaining after rising from nowhere to become Pat Lam's favourite No10. 
There were initially just three starts in nine Championship appearances following by 13 starts in 21 Premiership outings last term. Now, however, he's in pole position, Lam's preferred starter in all eleven league games so far and someone who has played the full 80 on seven occasions.
That's a long way removed from the teething Lam's days of summer 2017 when Sheedy was told in no uncertain terms his skills and worth ethic were pretty average and there were few signs his raw talent could be turned into something more valuable and reliable.  
"To be honest, he's on my case even more," explained Sheedy despite the huge improvement. "Pat will say he never wants the team to stand still because other teams will grow and adapt, and if you stand still and keep doing the same you are going to get left behind. 
— Callum Sheedy (@Sheedy95) June 2, 2019
"I also don't want to stand still because I will be overtaken. Pat is always on to me. There is plenty of works-on in my game and he wants me doing extras after sessions, days off. That's why my game has improved because when you have got a head coach on the case wanting you to be the best player, it's contagious. It has definitely made my work ethic go to another level.
"The more I play the more I want to work and improve, so he is on my case and we have meetings every week, one-on-ones. Whoever plays on the weekend goes up and sees Pat and he will say, 'Right, you need to work on this this week and you were good at this last week'. His feedback is excellent. He keeps onto me and that is good for my game."
Not that it is a one-way conversation. "I have got a good enough relationship with Pat that if I believe something needs to be said I'm confident enough to say and he knows I'm passionate about the game and passionate about the game plan.
"If I don't agree with something, I can say it but at the same time everything he says I listen to and take on board because he is up there with the best coaches in the world. We have good conversations about the game. He knows it inside out and is brilliant to learn from," he explained before shedding light on his current work-ons. 
"It's mainly just consistency. I'll do plenty of good things but then plenty of bad things as well of the same skill, so it's just consistency. Consistency of my kicking game, my passing game, getting an extra yard on my line kicking, making sure my goal kicking is up there with the percentages. It's just tipping away with everything. Not just doing it two good, one bad, three good, two bad. It's getting that consistency of 10 out of 10 and nine out of 10 and consistently being that good."
When Lam arrived at Bristol the year after he led unfashionable Connacht to 2016 Guinness PRO12 glory, Ian Madigan was one of his statement signings. The Irishman's halo, though, has slipped the more comfortable an operator Sheedy has become and this Sunday's visit to Bath is only the third league game where the eclipsed Madigan has even made the bench.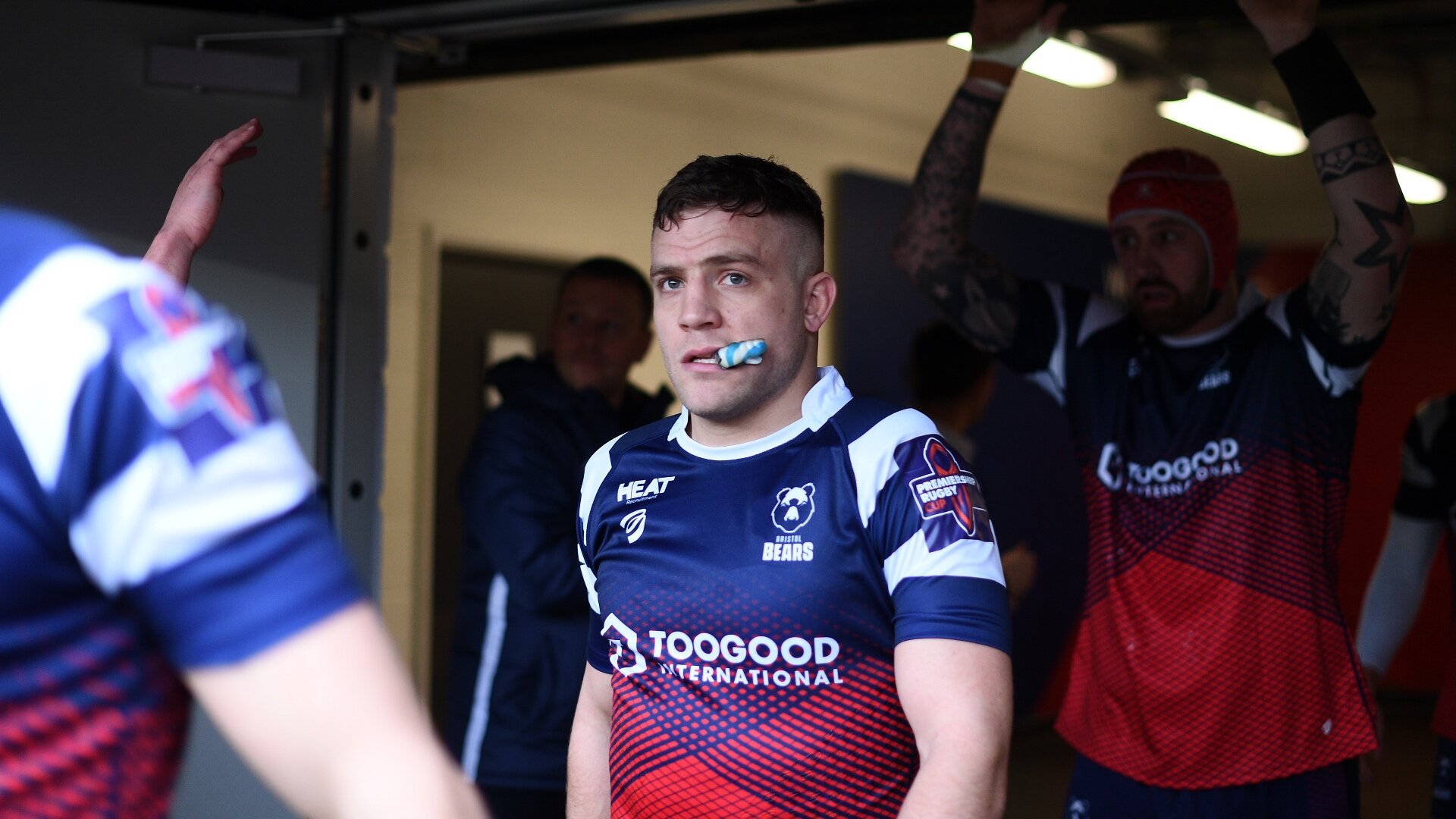 For a pair who became very good friends during Bristol's 2017/18 Championship-winning season, you imagine it must be difficult now the pecking order is very much reversed. Not so, insisted Sheedy. 
"It's nice to get game time and Pat has shown a lot of faith in me, but I take nothing for granted as I have got incredible competition for my place, especially with Ian who helps me out. Not just with on the pitch stuff, off the pitch stuff, how to recover, he is one of the best professionals I have worked with. The things he has done for my game have been incredible.
"It's a tough one when you're friends with someone who plays the same position because you're both chasing the same shirt and only one of you can play on the weekend. Obviously, we have played 10 and 12 together, which is good. I really enjoyed that. 
"Of course you sympathise but one of us has got to play and one of us hasn't. That's just the nature of the beast but whoever gets selected, if I'm playing he is the first one to come up to give me a hug and wish me the best of luck and say, 'Listen if there is anything on the weekend I can do for you give me a shout'. 
"There is never any hard feelings. When we train we're really competitive and want to get one up on each other but as soon as the whistle goes at the end of training, we're really good mates again having a coffee and having a laugh. It's a really good environment."
Bristol is indeed a set-up Sheedy simply can't get enough of. Contract renewals in August before a season gets going are very rare but he had no hesitation agreeing to terms seven months ago. In his eyes Bristol are most definitely going places, a belief reinforced by the calibre of recent stellar signings for next term, namely Semi Radradra and Kyle Sinckler.
3? years
1? world class baller

Semi Radradra is coming to @ashtongatestad ??#SuperSemi pic.twitter.com/s0aeJUcxsf

— Bristol Bears (@BristolBears) November 27, 2019
"If you listen to Pat's vision and where he sees this club going, it's incredible. Honestly, it gives me goosebumps to think not only where we have come from since Pat has taken over but where we're going to be in a few years is incredible. It's something I'm desperate to be a part of. 
"When I spoke to Pat and he said he wanted to offer me a contract I didn't even need to consider anything, it was the most obvious decision ever. I love Bristol. It's a city very close to my heart. I have been here six years now and feel like a Bristolian. It's my second home, so when the opportunity came to stay on the bus for another couple of years it was a no-brainer.
"When I see our Twitter page say there is a signing I get excited as any other Bristol fan. Our media team, you see their Twitter and Facebook pages and they're different class. I'm like a fan on the edge of my seat, on my computer waiting for the announcements just like everyone else.
"I remember watching Radradra in the World Cup and seeing how good he is and watching his highlights reel. I'm going to be starstruck for the first few months he is here. It's going to be brilliant training alongside him and hopefully playing alongside him. It will be a special time."
First things first, though: seeing out the current campaign with a flourish, starting Sunday at nearby rivals Bath. In layman's terms, Bristol are two wins and a draw better off than at the mid-point last season and a thumping recent win over Gloucester was confirmation for Sheedy how the class of 2019/20 are far more clinical than previously. 
"Last year we beat them at home and probably had chances to win that game by more but we only just snuck it, but this year we put in a really good performance and won convincingly… there is a definite steeliness, an edge to us this year.
???

Who's your ? on? pic.twitter.com/oXeIqeM452

— Bristol Bears (@BristolBears) February 29, 2020
"In comparison to last year, the standards we set ourselves are definitely a step forward. It has been a good few months but at the same time, we're probably frustrated to have lost a couple of games around Christmas where we were in strong positions… it's just a matter of being consistent and keeping it that way.
"The brand of rugby Pat has us playing is exciting and it gets the fans on the edge of their seats. Sometimes they panic when we're not kicking enough but it's really exciting and the fact Pat gives us licence to back ourselves if we see something is on no matter where we are on the pitch, not many coaches in the world would do that. The trust he shows in us is brilliant, a pleasure to be a part of."
WATCH: RugbyPass goes behind the scenes at Pat Lam's Bristol 

Comments
Join RugbyPass+ now and be apart of the conversation with all-new commenting!
Join Now