Analysis: The evolution of George Ford
George Ford has always been a triple threat flyhalf, capable of splitting defences with his kicking, passing, or running game. But the perceived rivalry between him and Owen Farrell, friends since childhood, meant the latter two aspects tended to get more notice.
It was Ford's vision, his breathtaking ability to play flat on the line before jinking through or releasing an unnoticed teammate that separated him from Farrell. His older friend, meanwhile, was the one with the kicking game.
This was too simplistic then and far too so now, as the two players have matured and expanded their respective games. Ford was always able to drop a goal on the proverbial sixpence, always looking for a cross-kick to circumvent the opposition's defence, always alert to the opportunity of a drop goal.
Recently, Eddie Jones' desire to stack his backline with kicking options has meant this aspect of Ford's game has received more notice, as he, Farrell, Elliot Daly, and Henry Slade all present triple threats in attack.
But Ford has developed other aspects to his game too. More and more he is becoming one of England's leaders, noticeable for the support he gives to teammates in adversity rather than the assists in attack.
In the opening rounds of the Six Nations, in difficult conditions and underwhelming performances, he has shown what else he has added to his game.
Le Crunch
A fervid Stade de France, inclement weather, and an inspired young French team are not the easiest conditions to star as a fly half, especially not when your pack is on the back foot and your best carrier in the backline goes off early.
And Ford didn't star — like his teammates, he struggled. Last year in this fixture, he had been able to embarrass the French back three at will with his kicking. This time, however, he faced the commanding Anthony Bouthier, whose time playing in Brittany in the French lower divisions seemed to have perfectly prepared him for such an event. Time and again, Bouthier claimed Ford's kicks with ease. In many ways, the contest between the two was summed up as Ford helplessly chased Bouthier's now viral spiral clearance.
The conditions and the seeming panic in England's ranks also didn't help, with teammates repeatedly dropping passes or overrunning opportunities. The English debutant fullback, George Furbank, did not settle in with the ease of his opposite number and the lower level of cohesion in the backs showed.
And yet, for all that, there were plenty of moments that showcased Ford's contribution to this England side. This restart, for Daly, is weighted perfectly and allows the wing to push the French player into touch with the ball.
From the resulting lineout, Ford gets Manu Tuilagi over the gainline, hinting at what England might have been capable of throughout the game if their power runners had been available (Tuilagi went off injured shortly after).
His kick at the start of the second half was also perfectly weighted, finding touch in deteriorating conditions as England chased a 17-0 deficit.
Perhaps his most noteworthy contribution, however, was in the two fights that broke out between the sides. On both occasions, Ford could be seen separating opponents, calming players, engaging in banter with referee Nigel Owens to diffuse the situations. England have a reputation for losing their heads but Ford seems very much capable of keeping his as they do so.
The Calcutta Cup
That was noticeable again in the match at Murrayfield. This time, the crowd was just as fervid and the opposition equally ramped up but the conditions were significantly worse. So much so, in fact, that the entire game felt like a hostage to fortune. Playing rugby in weather like that is a test of character and game smarts as much as anything else.
England's tactic of relinquishing possession and asking the forwards on their 6/2 bench to make the difference paid off in a forgettable game. Time and again, kicks went astray, occasionally blowing back towards the kicker. It was the type of match where kicking for touch was a safer decision than going for the points, even from a good field position.
In the middle of a literal storm, Ford managed to execute some pretty perfect kicks (although he also had one blown back). Early on, he engaged in some kick tennis with Stuart Hogg.
Both players claimed their first ball comfortably but his return here is positioned brilliantly, hanging just outside of the Scottish 22 so Hogg cannot call the mark but close enough to keep him thinking about it. Hogg is unable to take the ball and England gain a significant territorial advantage, crucial in such conditions.
This low-weighted effort for touch was perfect and, considering Scotland's lineout struggles throughout the match, was an excellent decision.
The only try of the game was scored in the final quarter, pushed over by Ellis Genge but the position was gained by another excellent kick from Ford, forcing Hogg into another error and gaining England a 5m scrum.
Perhaps more importantly, however, he worked hard to support Furbank, repeatedly dropping back as cover and taking responsibility for clearing. This is not necessarily unusual — fly halves often cover the backfield and the weather made it a sensible strategy — but it was also emblematic of the way Ford tried to support his teammates throughout.
Rather than expose Furbank to the conditions or the possibility of a poor kick with immediate consequences, he stepped up and took on the responsibility himself. Elsewhere, he could be seen cheering on his forwards, celebrating penalties, and constantly shouting encouragement over the wind.
In a game where character was tested so severely, Ford was once again determined to do everything to help his teammates. Farrell and Maro Itoje are the obvious talismans of this England side, leading from the front, but Ford is quietly becoming the mental glue of the team, holding everything together.
We've seen this before
These developments are part of an ongoing process. Ford is not the type of player to rest on his laurels but one to constantly seek improvement. Indeed, in the pool stages of the Rugby World Cup, Ford's kicking game was imperious, tormenting England's opponents and setting him up as the standout fly half of the tournament.
He played a finishing role in the quarter-final against Australia, where his kicking game comfortably kept the Wallabies out, and was then brought back into the starting lineup against New Zealand, which was to be England's best performance in years.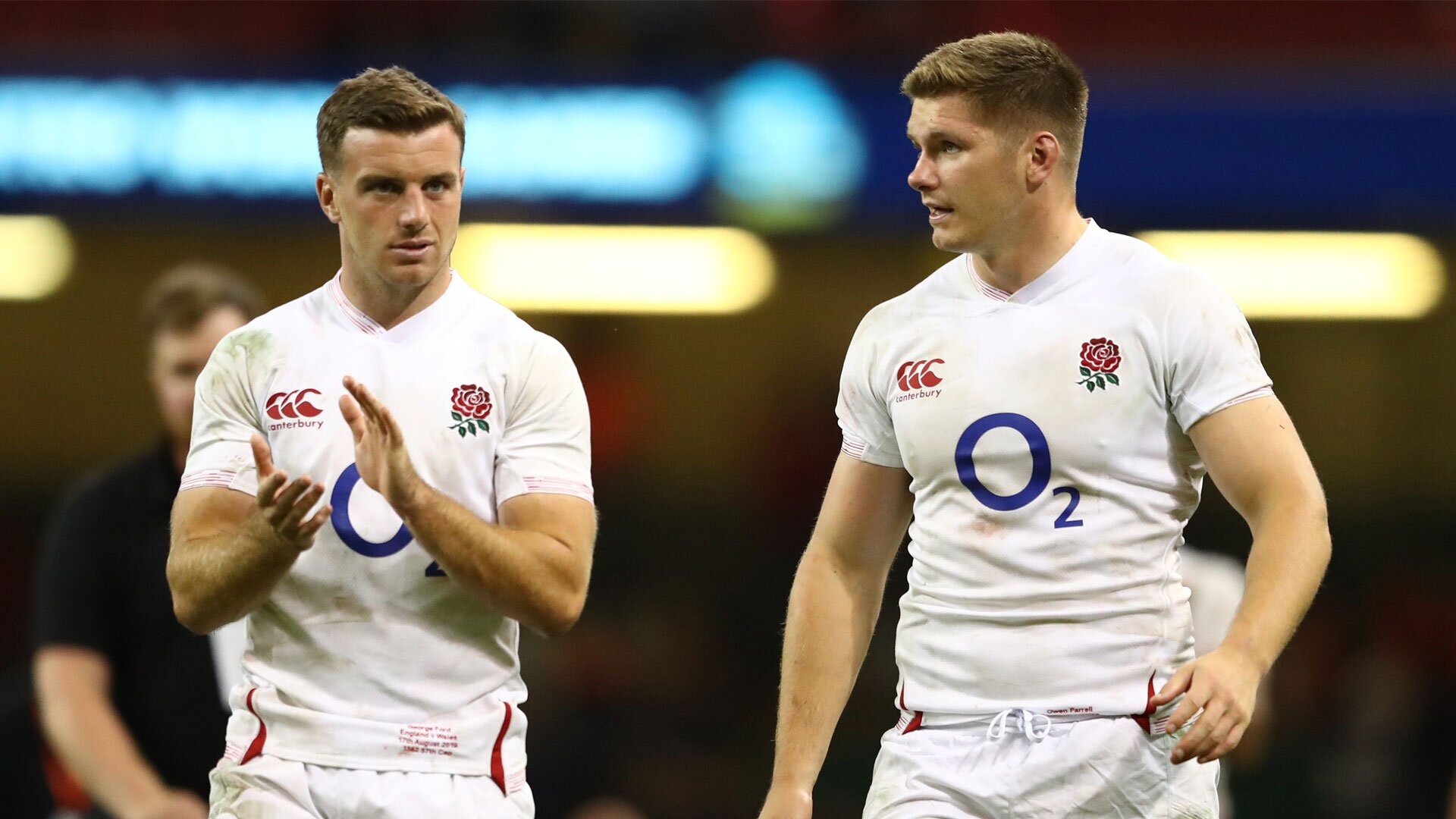 In that match, he demonstrated how much he has worked on his all-round game, catching the eye for the simple things more than those mazy runs of his youth. He made 13 tackles in that game, missing only two, and his rip of the ball from New Zealand prop Nepo Laulala set up one of many promising England attacks, albeit in a manner we are not used to from Ford.
He also took over kicking responsibilities from Farrell, cooly kicking four from four. It is easier to perform well when everyone around you is doing so but it is the additional areas where Ford stepped up that are noteworthy.
Ford is still a triple threat flyhalf. A defensive line that doesn't take him seriously is one that is very likely to be breached. But he has added so many other strings to his bow: tackling, turnovers, and leadership among them. As England work to become a team that can conquer adversity in the middle of games, Ford is likely to become increasingly important.
RugbyPass+ Membership
Join RugbyPass+ now and be a part of the conversation with all-new commenting!
JOIN NOW