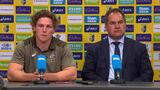 Dave Rennie and Michael Hooper post-match - France
18 Jul 6:56 2021
16:22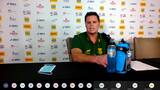 Rassie Erasmus explains the possibility of dramatic comebacks
12 Jul 20:03 2021
1:34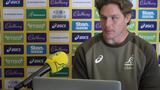 Wallaby captain Michael Hooper press conference
06 Jul 7:03 2021
14:31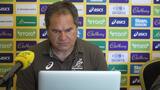 Wallaby coach Dave Rennie press conference
05 Jul 7:15 2021
11:12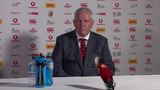 B&I Lions coach Warren Gatland analyses the Springboks'
03 Jul 21:45 2021
2:38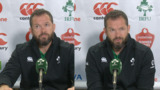 Andy Farrell post-match press conference | Ireland vs
Ireland head coach Andy Farrell said he was "delighted" to see his Ireland side come out on top of a high-scoring, back-and-forth contest against a relentlessly creative Japan.
03 Jul 18:10 2021
7:14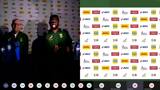 The moment the lights go out on the
02 Jul 20:41 2021
1:14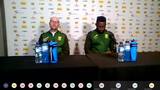 Jacques Nienaber runs the rule over the Springboks
02 Jul 20:28 2021
1:54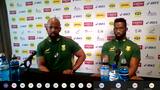 Springbok assistant coach Mzwandile Stick talks tactics against
01 Jul 17:58 2021
3:41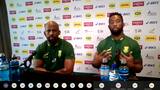 Siyamthanda Kolisi talks Springboks tactics against Georgia
01 Jul 17:37 2021
1:09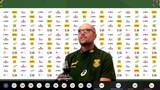 Coach Jacques Nienaber talks about the Springboks finally
30 Jun 20:01 2021
0:23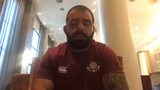 Nikoloz Khatiashvili on playing in South Africa
30 Jun 7:57 2021
0:29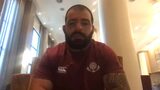 Nikoloz Khatiashvili on facing the powerful Springbok pack
30 Jun 7:13 2021
1:33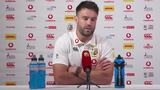 B&I Lions captain Conor Murray explains what he
29 Jun 22:46 2021
1:10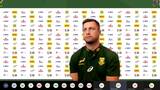 World Cup-winning Springbok flyhalf Hander Pollard speaks about
29 Jun 19:10 2021
9:34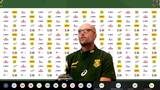 Springbok coach Jacques Nienaber on the three new
29 Jun 18:44 2021
1:46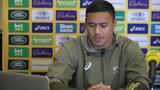 Wallaby scrumhalf Tate McDermott and back Len Ikitau
29 Jun 6:33 2021
16:04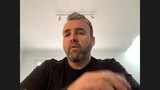 Rugby Australia Chief Executive Officer Andy Marinos interview
28 Jun 7:11 2021
21:27

Noël McNamara new Sharks attack coach
25 Jun 10:55 2021
1:11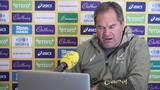 Dave Rennie Wallabies presser
24 Jun 7:27 2021
16:47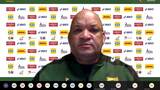 Springbok assistant coach Deon Davids gives an injury
23 Jun 13:16 2021
1:53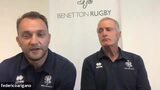 Benetton captain Dewaldt Duvenage about stopping the blue
18 Jun 13:18 2021
1:02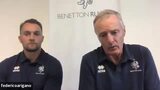 Kieran Crowley in what the Final means for
18 Jun 13:03 2021
0:28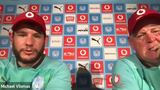 Marcell Coetzee on what the Bulls can expect
18 Jun 12:52 2021
1:42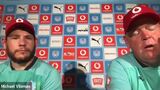 Jake White on the Benetton threat in their
18 Jun 12:37 2021
2:56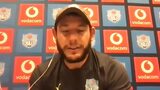 Bulls skipper Marcell Coetzee on what it takes
16 Jun 12:44 2021
1:45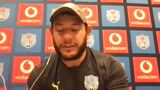 Marcell Coetzee praat oor Bulls teen Treviso in
16 Jun 12:31 2021
1:37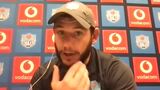 Bulls captain Marcell Coetzee previews the Rainbow Cup
16 Jun 12:19 2021
1:48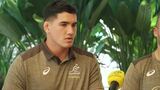 Wallabies squad members Michael Wells and Darcy Swain
16 Jun 8:04 2021
15:25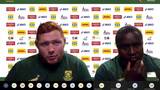 Steven Kitshoff on his rivalry with Tadhg Furlong
15 Jun 14:22 2021
1:47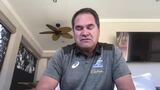 Dave Rennie Wallaby team announcement presser
13 Jun 7:41 2021
34:35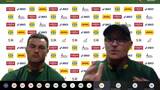 Jacques Nienaber on the Boks' good-cop-bad-cop approach to
10 Jun 14:24 2021
4:54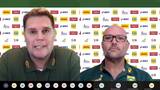 Rassie Erasmus on fielding the strongest possible team
28 May 14:27 2021
1:57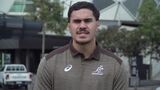 Wallabies back Reece Hodge and lock Trevor Hosea
18 May 6:55 2021
6:56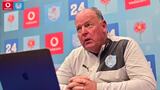 Jake White opens up about problems with the
15 May 4:52 2021
2:13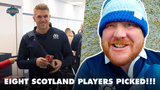 A Scottish rugby reaction to the Lions Squad
RugbyPass Fan Zone host gives a Scotland take on the Lions Tour Squad announcement where 8 players were picked for the men in blue!
12 May 12:52 2021
12:35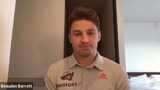 Beauden Barrett on Eddie Jones and his rugby
28 Apr 8:14 2021
1:07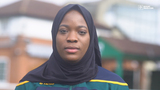 Rugby is for Everybody | Maggie Alphonsi and
Ahead of Super Saturday Women's Six Nation Ambassador Maggie Alphonsi and Zainab Alema discuss why Rugby is for Everybody
23 Apr 11:47 2021
5:37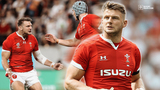 Dan Biggar - All Access
Dan Biggar spoke to Jim Hamilton this week on All Access with Jim hamilton. He gave the lowdown on Wales Rugby, Louis Rees-Zammit and the Lions.
07 Apr 16:47 2021
27:31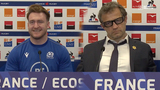 Stuart Hogg and Fabien Galthié post game press
Scotland captain Stuart Hogg and French captain and coach Charles Ollivon and Fabien Galthié spoke to the media following their final Six Nations game in Paris last night.
27 Mar 11:10 2021
20:59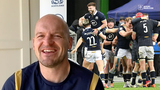 Gregor Townsend hails Scotland spirit after ending long
Scotland head coach Gregor Townsend praises the spirit of his side after they ended the Guinness Six Nations with a dramatic victory in against France in Paris to secure their best finish in the competition.
27 Mar 10:43 2021
8:13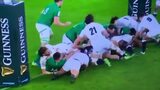 Ellis Genge elbow video
22 Mar 7:28 2021
0:04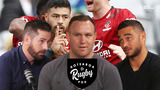 The Chiefs win a game, the Crusaders can't
The crew from the Aotearoa Rugby Pod chat through the top of the table Super Rugby Aotearoa clash between the Blues and Crusaders, the Chiefs first win in over a year and take a look up north at what's going on in the Six Nations.
22 Mar 2:04 2021
54:39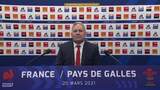 Wayne Pivac admits Wales Rugby are 'numb' after
Wayne Pivac admitted Wales were left numb as a France try two minutes into injury time inflicted a 32-30 defeat and deprived them of a Guinness Six Nations Grand Slam.
21 Mar 13:02 2021
9:45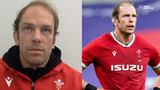 Wales Captain Alun Wyn Jones Blames Ill Discipline
Reflecting on a heart-breaking defeat for his team, Wales captain Alun Wyn Jones said: "I thought we were pretty good for 80-odd minutes of the game.
21 Mar 3:48 2021
6:59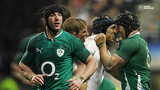 Stephen Ferris | All Access
Former Irish and Lions player Stephen Ferris, sat down with Jim Hamilton do preview Ireland vs England, discuss CJ Stander's retirement, Sexton's long term replacement, anti-English media and some Lions selection chat.
19 Mar 13:37 2021
26:53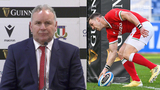 Wales on for Grand Slam glory | Wayne
Wales moved one win away from landing the Guinness Six Nations title and a Grand Slam after crushing Italy 48-7 in Rome. The unbeaten tournament leaders reeled off a third successive bonus-point victory to increase pressure on their rivals.
13 Mar 19:04 2021
8:22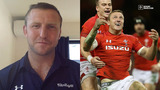 Hadleigh Parkes On Playing For Wales At Rugby
Hadleigh Parkes speaks to Justin Marshall of Sky Sport NZ about his journey to playing for Wales after having grown up and played professionally in New Zealand.
11 Mar 0:57 2021
8:19
Episode 20 - Finn Russell, Zebo and Ryan
We're joined by Scottish royalty this week as Finn Russell, aka 'White Chocolate', comes on for a chat with old mates Simon Zebo and Ryan Wilson. The guys preview the Scotland v Ireland game with Finn and Zeebs.
10 Mar 14:27 2021
59:10
Stats and Snapshots Episode 2 - The XV
Rob Vickerman gives his analysis of Round 2 of the Guinness Six Nations for The XV.
02 Mar 13:33 2021
2:14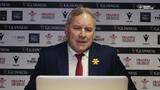 Wales rugby coach Wayne Pivac on Triple Crown,
Wayne Pivac speaks after Wales win the Triple Crown in the Six Nations.
28 Feb 11:50 2021
11:37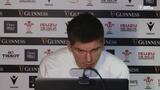 Owen Farrell Press Conference | Wales vs England
Owen Farrell speaks to the media after England's loss to Wales in the 2021 Six Nations.
27 Feb 22:20 2021
8:01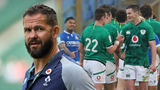 "I thought we were outstanding" Sexton and Farrell
Ireland captain Jonathan Sexton and head coach Andy Farrell spoke to the press after their side's 10-48 win against Italy in Rome.
27 Feb 20:10 2021
16:32
RugbyPass Offload Episode 18 - Nigel Owens, Zeebo
We're joined by refereeing royalty this week as Nigel Owens is on the panel with Christina, Simon Zebo and Ryan Wilson to make sense of the flurry of red cards from the weekend's action. Nigel gives us an incredible insight into the decision process
24 Feb 16:26 2021
59:01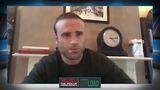 Who were the best players in round 2
Jamie Roberts and Ryan Wilson pick their Isuzu unsung heroes of the week.
18 Feb 15:24 2021
2:29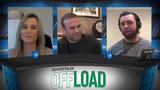 RugbyPass OFFLOAD | Episode 17 | Wales on
After another cracking weekend of Six Nations action, Christina is joined by Jamie Roberts and Ryan Wilson to review all the action. We cover the Wales v Scotland game and get the lads reaction to another Welsh win against 14 men
17 Feb 15:41 2021
48:20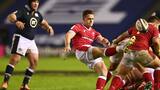 Wayne Pivac on 'superstar' Louis Rees-Zammit & England
Wales rugby coach Wayne Pivac was quick to praise young 20-year-old Welsh superstar Louis Rees-Zammit in the aftermath of their narrow win over Scotland in the Six Nations.
15 Feb 18:02 2021
9:03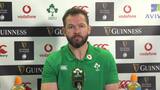 Andy Farrell on second loss in a row
Andy Farrell faces the media after his side's second loss in a row in the Six Nations this year.
15 Feb 12:12 2021
9:37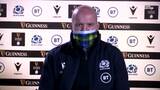 Gregor Townsend and Stuart Hogg on Wales loss
Stuart Hogg holds a press conference following Scotland's very narrow defeat to Wales at Murrayfield in the Six Nations clash. Gregor Townsend's team were looking to build on last week's historic Twickenham victory over England.
14 Feb 12:27 2021
14:20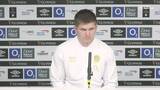 Owen Farrell honest about England rugby title chances
Owen Farrell gives his honest opinion about England's performance in the Six Nations after their win against Italy.
13 Feb 21:28 2021
10:51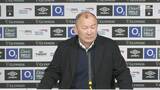 Eddie Jones on strong England rugby showing, title
Eddie Jones faces the media after England's strong win over Italy in the Six Nations.
13 Feb 20:44 2021
8:20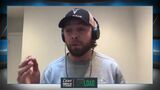 Billy Vunipola's fitness, Farrell's form and the worst
The Offload crew discuss whether or not Billy Vunipola is fully fit, whether Owen Farrell should be dropped and recent comments from Clive Woodward and Lawrence Dallaglio.
12 Feb 12:13 2021
8:22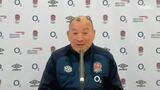 Eddie Jones on non-selections of Ollie Lawrence and
Eddie Jones press conference as England prepare to take on Italy in the Six Nations. England are looking to bounce back after their opening game defeat to Scotland.
11 Feb 14:02 2021
10:10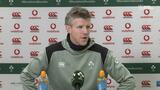 Simon Easterby on Ireland preparation for France |
Ireland defence coach Simon Easterby believes Ireland are in a 'good place' before their Six Nations clash with France.
10 Feb 13:13 2021
13:30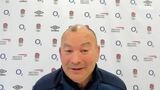 Eddie Jones takes blame for England rugby Six
England Rugby's head coach Eddie Jones reflects on his team's loss to Scotland in the Six Nations on Saturday. He said he "takes responsibility" for the performance but once on the field "players make all the decisions". He insists his team are now
09 Feb 19:23 2021
7:08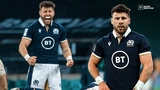 Ali Price reflects on England victory and looks
Scotland scrum-half Ali Price reflects on his side's win at Twickenham and looks ahead to this weekend's game against Wales.
09 Feb 13:06 2021
13:14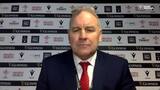 Wayne Pivac outlines mounting injuries for Wales as
Wales Rugby Head Coach Wayne Pivac reacts to his side's 21-16 victory of Ireland. Louis Rees-Zammit scored a try on his Guinness Six Nations debut as Wales held off 14-man Ireland to win 21-16 at the Principality Stadium.
09 Feb 12:36 2021
8:28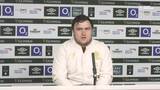 Jamie George full of praise for Scotland rugby
England front row gives his reaction to the Guinness Six Nations match between England and Scotland.
08 Feb 16:50 2021
9:16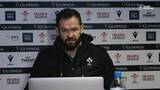 Andy Farrell on loss to Wales | Six
Ireland coach Andy Farrell gives his instant reaction to his side's loss over Wales in the Guinness Six Nations.
08 Feb 10:06 2021
9:02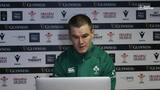 Johnny Sexton on narrow Six Nations loss to
Johnny Sexton gives his reaction to Ireland's narrow loss to Wales in the Guinness Six Nations.
07 Feb 21:22 2021
8:13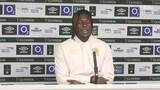 Maro Itoje honest on England loss to Scotland
Maro Itoje gives his instant reaction to England rugby and their loss to Scotland in the Guinness Six Nations 2021
07 Feb 10:44 2021
5:34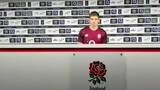 Eddie Jones and Owen Farrell Press Conference |
Post-match press conferences with England head coach Eddie Jones and captain Owen Farrell following their 11-6 loss to Scotland in their Six Nations opener at Twickenham.
06 Feb 21:18 2021
10:00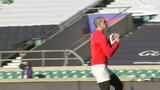 England rugby train in Twickenham in final preparations
The England rugby team train at Twickenham a day before their opening Six Nations clash with Scotland.
05 Feb 14:38 2021
11:51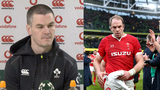 Jonathan Sexton speaks to the press ahead of
Irish captain Jonathan Sexton speaks to the press ahead of his side's clash against Wales at the Principality Stadium in the opening round of the 2021 Guinness Six Nations
05 Feb 12:40 2021
12:11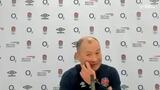 Eddie Jones questions whether Scotland can handle pressure
Summary: Eddie Jones press conference as England prepare to take on Scotland for the Calcutta Cup, which is both teams' opening game of the Six Nations.
04 Feb 17:16 2021
9:03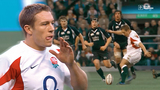 RugbyPass All Access | Jonny Wilkinson and Gregor
England World Cup winner Jonny Wilkinson joined Scotland head coach and former International Gregor Townsend on All Access to reflect on some of their most iconic appearances in the Calcutta Cup.
04 Feb 16:44 2021
11:02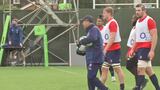 England rugby in training ahead of Scotland in
England's Rugby Union team train ahead of their upcoming Six Nations match against Scotland.
03 Feb 21:23 2021
5:58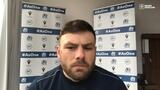 Rory Sutherland previews Scotland's Six Nations campaign
Scotland prop Rory Sutherland previews his side's Six Nations opener against England at Twickenham.
02 Feb 12:49 2021
4:17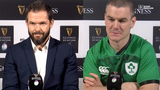 Andy Farrell and Jonathan Sexton press conference |
Ireland head coach Andy Farrell and captain Jonathan Sexton spoke to the media at the launch of the 2021 Guinness Six nations.
28 Jan 12:14 2021
12:24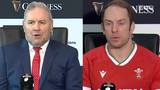 Alun Wyn Jones and Wayne Pivac press conference
Wales captain Alun Wyn Jones and coach Wayne Pivac spoke to the press at the launch of the 2021 Guinness Six Nations.
28 Jan 11:34 2021
9:26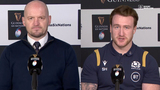 Stuart Hogg and Gregor Townsend pre Six Nations
Scotland captain Stuart Hogg and head coach Gregor Townsend spoke to the press at the launch of the 2021 Guinness Six Nations.
28 Jan 11:24 2021
16:39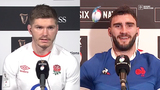 England & France Pre Six Nations press conference
England captain Owen Farrell, France coach Fabien Galthie and Captain Charles Ollivon spoke to the media at the launch of the 2021 Guinness Six Nations.
28 Jan 11:12 2021
10:51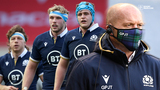 Gregor Townsend Scotland press conference | RugbyPass
Scotland head coach Gregor Townsend speaks after naming his 35-man Six Nations squad.
23 Jan 10:57 2021
21:37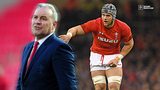 Wayne Pivac Wales press conference | RugbyPass
Wayne Pivac has revealed he was blocked from selecting Rhys Priestland for Wales' Guinness Six Nations squad. Head coach Pivac asked his Welsh Rugby Union (WRU) bosses for special dispensation to select Bath fly-half Rhys Priestland.
23 Jan 10:57 2021
15:48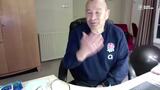 Eddie Jones England press conference | RugbyPass
Eddie Jones spoke to the media after revealing his 28 man squad for the upcoming Six Nations.
23 Jan 10:27 2021
6:50
RugbyPass OFFLOAD | Episode 13 | Mike Brown
With very little rugby this week, Mike Brown joins Christina and Jamie to chat through his career ups and downs.
20 Jan 17:48 2021
42:11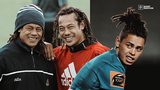 Jacob Umaga | All Access
Wasps fly-half Jacob Umaga, sat down with Jim Hamilton to discuss his family name, life in England camp and rugby in New Zealand.
23 Dec 13:16 2020
16:58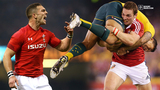 Is George North getting back to his 2013
Shane Williams and Tom Shanklin discuss George North's recent good form.
22 Dec 13:07 2020
4:49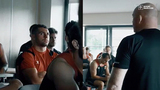 Head coach goes through a player in post
Bernard Jackman makes an example out of one of his players for poor work rate in 'The Dragons lair'.
17 Dec 15:15 2020
2:19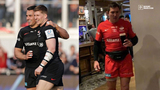 David Strettle brought Saracens' LADS holidays to
Nick Abendanon and Benjamin Kayser discuss the secret formula which David Strettle brought to Clermont Auvergne.
17 Dec 14:00 2020
4:17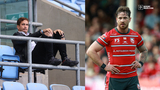 Why did Danny Cipriani leave Gloucester?
George Skivington spoke to the media about fly-half and former Premiership player of the year Danny Cipriani, leaving the club.
16 Dec 15:16 2020
6:59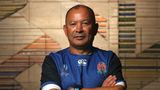 Eddie Jones reacts to World Cup 2023 draw
Eddie Jones has embraced a contrast of styles after England were drawn alongside Argentina and Japan in what he views as the most captivating group of the 2023 World Cup.
15 Dec 10:50 2020
3:28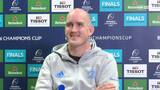 Devin Toner on the challenges that face Leinster
Ireland and Leinster lock Devin Toner speaks to the media ahead of the European Champions Cup clash with Montpellier this weekend.
09 Dec 13:17 2020
9:45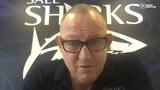 Steve Diamond Interview | Heineken Champions Cup
Steve Diamond spoke to the media ahead of the news today that will leave Sale Sharks with immediate effect.
08 Dec 16:15 2020
9:53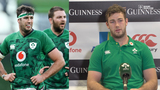 Caelan Doris reaction after another MOTM performance |
Caelan Doris reflects on Ireland's win over Scotland in their Autumn Nations Cup game.
05 Dec 18:07 2020
4:52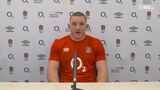 'I don't think they are underdogs' - Sam
Underhill was playing down the French tag of "underdog" in today's press conference, as his side prepares for the final on Sunday.
04 Dec 14:39 2020
5:09

'They're kicking the ball quite a bit' -
Owen Farrell dissects probable areas that France will look to exploit in Sunday's clash.
04 Dec 14:39 2020
6:33

Continuity in squad selection against a weakened France,
Eddie Jones press conference as England prepares to take on France in the Autumn Nations Cup final
04 Dec 12:47 2020
5:24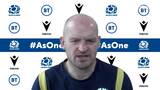 Townsend names his fifth out half of
Scotland head coach Gregor Townsend previews his side's Autumn Nations Cup clash with Ireland.
03 Dec 18:46 2020
7:17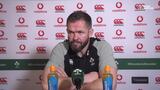 Andy Farrell discusses Ireland's clash with Scotland and
Farrell looks at potential stresses for his players ahead of their Autumn Nations Cup game against Scotland.
03 Dec 17:40 2020
10:31
03 Dec 17:40 2020
Andy Farrell discusses Ireland's clash with Scotland and potential off field stresses