Back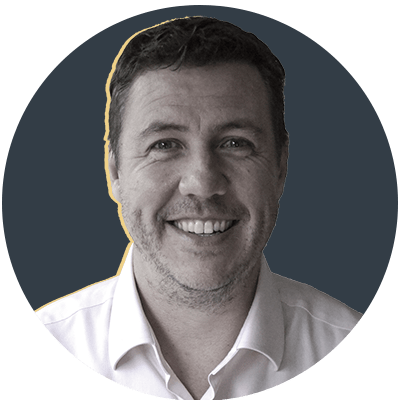 By Ben Kimber
Man behind the mask
Behind the wisecracking facade that is often presented to the rugby media, what's Eddie Jones really like as a coach? Who's the man behind the mask? With some New England debutants, about to get their first taste of Test rugby, The XV sat down with some Wallabies legends who played under 'Beaver' to find out just what players can expect when they play for one of the world's most exacting rugby mentors.
How to manage the nerves when sitting down with Eddie
STEPHEN MOORE, 129 Tests for Australia, 24 Tests as Wallabies captain
"I remember we were at a camp at Coogee at the Crowne Plaza when I was in the Under-21s, and we had a camp at the same place as the Wallabies and Eddie was the [national] coach.
There was a little meeting room and all these players are sitting out in the reception at the Crowne Plaza waiting to go in and have their one-on-one reviews with Eddie.
I was looking around and I could just see Matt Dunning, Al Baxter, those kind of players, just in a lather of sweat waiting to go into the room, and I was like, 'Jeez, it must be hot in there, what's going on?'
As the players walked out, Glen Panaho, Matt Cockbain, they were all just soaked. They were sweating. That was playing for Eddie.
You know how hard you have to work to get to where you want to be because he didn't settle for second best.

Former Australia captain Stephen Moore
It was that he wanted the best out of everyone, and there was nowhere to hide.
Eddie was very professional, one of the best, and that to me was a great sign. You know how hard you have to work to get to where you want to be because he didn't settle for second best.
And yeah, I absolutely ended up in that lather. But I worked out that you'd always go into a meeting with Eddie with two positives and one negative. Go in and talk yourself up a bit, but not too much. And not talk yourself down too much because you didn't want to show that you had no confidence.
You had to get that balance right because you could never read Eddie. You knew what he wanted you to say and there's plenty of players who have got those meetings wrong.
We all have a bit of a laugh about it now but it was a sign that he wanted to be the best and he wanted to win – and I think we need more people like that around."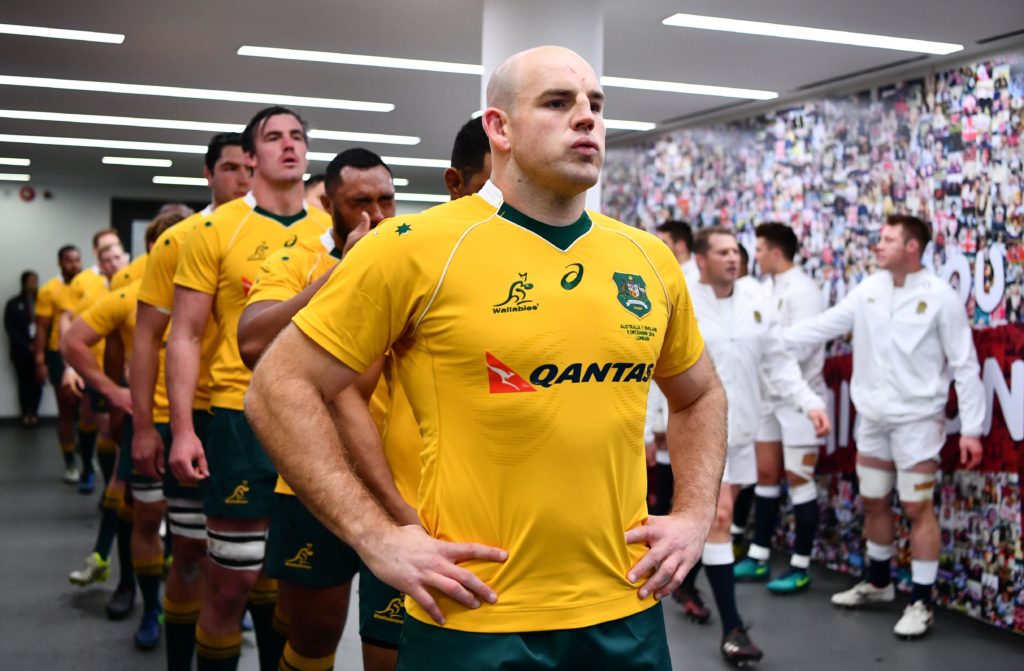 Expect to wait for punishment – Eddie's revenge is almost always served cold
LOTE TUQIRI, 67 Tests for Australia
"On a Wednesday night before a Test we'd always go out as a team for dinner first, and then the 'Double Ds' ['Double Dirties'; players in their thirties] get to go out after.
So we're in South Africa, Cape Town, and, on the way home from dinner, myself and a couple of other guys, we go up past one of the bars that the 'Double Ds' are at, and a couple of the blokes are carrying on and yahooing.
I pulled one of them down off the bar because they're actually standing on it with drinks, and jumping around and this, that and the other.
And so we have a few words, we leave, but leave the 'Double Ds' there. Tell them to sort of calm down, don't want to be having too much extra pressure put on us during this week.
We wake up the next morning to press back in Australia that the Wallabies are fighting everywhere. We're pulled into Eddie's office, and we told him nothing too much happened. You know the press always blows that stuff out of the water. So he lets it go.
But then we lose the game in Pretoria. Great, old game, with a brilliant atmosphere up there. But we lost, and then it's bus, flight, bus back to Cape Town, because we charter a flight and stay in Cape Town. And nothing is said after the game. And then there's no court session. But everyone's sort of tiptoeing around because you can tell Eddie's filthy.
Good, bad or indifferent, you knew where you stood – and that's what I liked about how Beaver coached.

Ex-Australia wing Lote Tuqiri
And then back at the hotel, as we're walking off, myself, Matt 'Tucky' Dunning, Wendell Sailor we are told to go up to his room. The first thing he's said to us after the game is, 'Righto boys, 1, 2, 3 of you up in my room right now.
We're all much bigger than him and we're absolutely crapping ourselves. So we get in there and he's straight into us about how we went and how we were going. 'What'd you do today? Hopeless!'
And he pointed at his mini bar and goes 'Tucky mate, there you go mate, there's the mini bar, you look hungry mate. Are you hungry mate?' And Tucky couldn't get a word out. Oh my God.
And me and Dell are just standing there. We were like kids in the principal's office as he ripped all of us new ones about how that's not the way to prepare for games. He ripped into Dell about not having a go and being out played by Bryan Habana. Matt Dunning about his food and his weight and how he was looking. Myself about not training properly, 'What were you doing at the back of the pack?' He just gave it to us.
But you knew where you stood with Beaver. With cultures after that in the Wallaby set-up, there were times that the communication was pretty ordinary.
Good, bad or indifferent, you knew where you stood – and that's what I liked about how Beaver coached. And I played better rugby under him because he had faith in me to do my job and pretty much let me do it.
As a player, if the coach has faith in you, doesn't ask you too many questions, just gives you a bit of guidance here and there, you know he's got your back. You then tend to play nice and free rather than pent up and thinking about things. I just played free when I was under Eddie and I really enjoyed my time."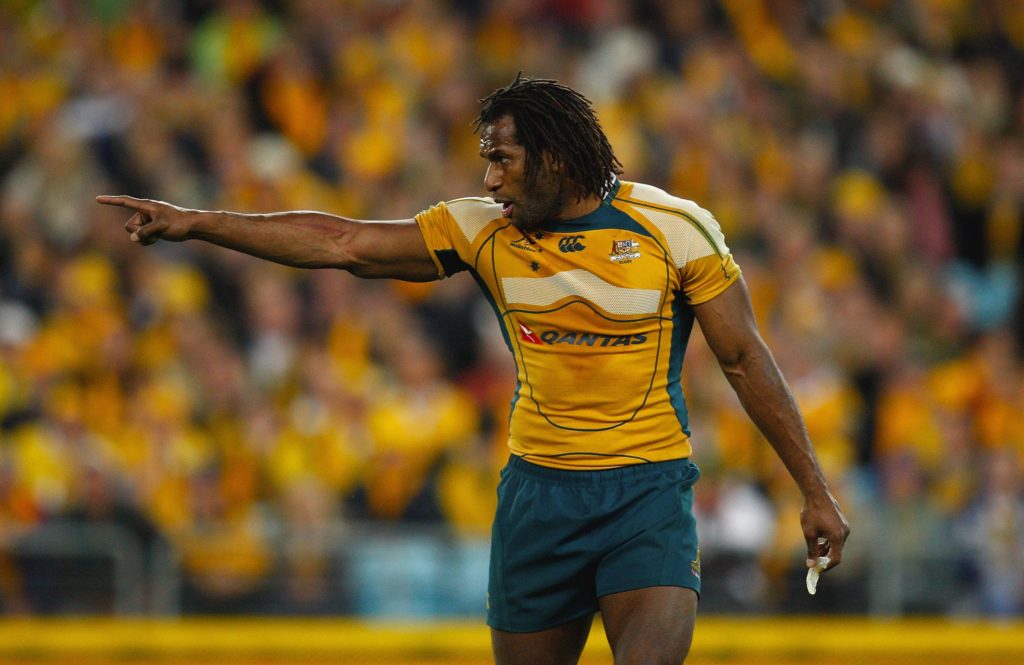 Options aren't really options, and always take the stairs at Eddie's team hotel
JEREMY PAUL, 72 Tests for Australia
"You were petrified of him because he used to play really good mind games with you when you knew you'd stuffed up. And he'd leave it for a few days.
We always knew Eddie would get up anywhere between 4.30am and 6am. So if we went out for a beer we always made sure we never used the lift. You'd use the fire escape or the stairs or whatever.
He'd let you stew for a couple of days and then it just got too intense for you and then you pretty much fell on the sword with him.

Former Wallabies hooker Jeremy Paul
I'll never forget when we came home from Coffs Harbour one night and 'Jorge', George Smith, you know, we're sort of stumbling in and we're going up the fire escape. We turned around and we're like, 'Where's Jorge?… Oh, no, he's at the lift' and we could see him just going towards the lift, and we're like, 'Joooorrrggee… Nooooooooo!'
But you've got to cut a good man loose sometimes. Lo and behold, he's pushed the doors and Eddie's come out as he's coming home at four or five in the morning.
So classic Beaver, he would leave him for a couple days.
And he's come up to him finally, after Georgie Smith's waiting for it. And he said to him, 'Mate, you've got two options. You can either stop drinking, or you can carry on drinking and keep training hard and I'm going to flog ya, I'm going to flog the shit outta ya'.
And Jorge, as every player would, you turn around straight away and you go, 'Mate, I'll cut drinking, that's it now'. And Eddie goes, 'No mate! I don't want you to stop drinking. You're not stopping drinking. I'm just gonna flog the shit outta ya'.
So this little fat No7 running out, jeez he got lean after that, though. So Eddie would play these little mind games, he'd let you stew for a couple of days and then it just got too intense for you and then you pretty much fell on the sword with him."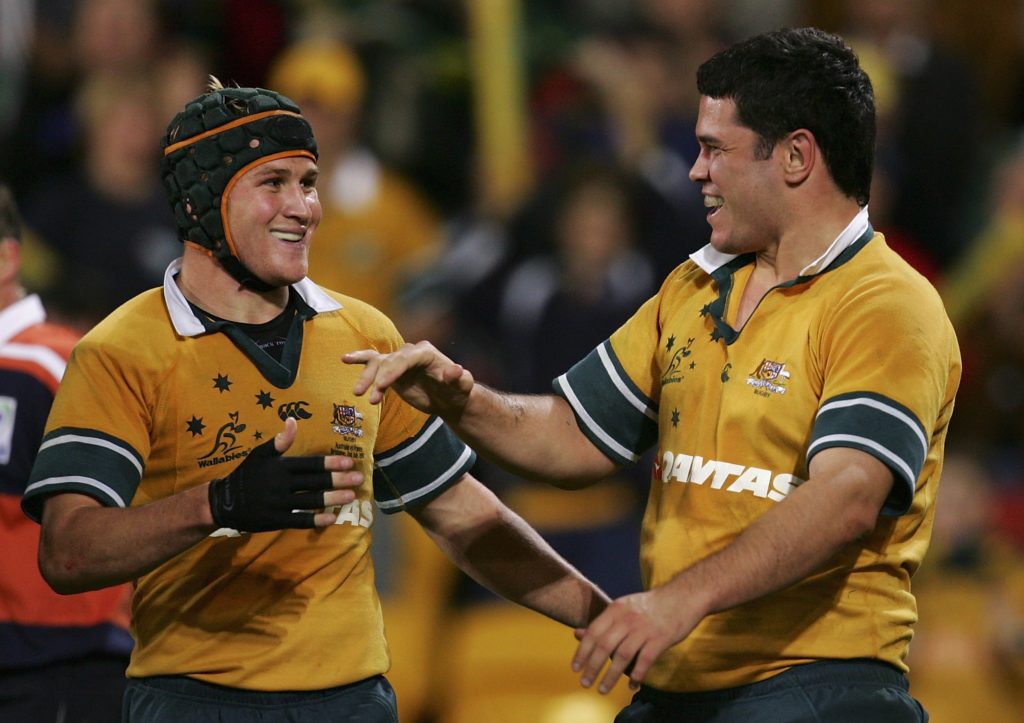 There are no excuses for Eddie
STEPHEN HOILES, 16 Tests for Australia
"On the 2004 spring tour we'd lost to the French in the Test on the Saturday, and then we had to back up for a game on the Tuesday. But on the Sunday night there was an organised team night out, and Eddie knew everyone was going out after because Wendell had told him the Australian Kangaroos league team were in town as well.
We had [league converts] Wendell, Lote and Mat Rogers in the side, so it was organised we'd all catch up. Eddie said it was OK as long as we were all there ready to train Monday. But we all knew it was a recipe for disaster.
As it turned out, Matty Rogers was late to the team meeting next day, and they had to go wake Lote up to get him to the meeting so Eddie could kick him straight out of it.
He made training intensity as close to match intensity as possible.

Second-row Stephen Hoiles
But it's that training session in particular I remember because we only ended up training with 10 or 12 guys, some guys were out of action, and some weren't training at all also because they had a full game on the Saturday. And there were still guys getting in trouble from Eddie for not having enough numbers at the breakdown, even though we were a couple of men short.
I think that was something that really stood out to me that no matter where you were on the field, he could be down the other end of the field working with the backline or just observing the whole training session, but if someone was at the other end of the field not correcting their lineout lift or not in proper breakdown shape at the ruck even in an unopposed session, he would see that.
So he really got you into good habits very early and coming from club land, you know, where you finish the drill and you might walk back joking to the next one, he was the guy in my early years that I realised, he made training intensity as close to match intensity as possible. So he got you in really good habits and you knew that every time you stepped on the field if you did the slightest thing wrong it would have been picked up."
Stick to Eddie's script
TATAFU POLOTA-NAU, 90 Tests for Australia
"I was on the bench in France on tour in 2005, and I was just lucky to sit on the sidelines in Marseilles in my first Wallabies tour. And watching the French flair I thought, 'If this is Test rugby, why don't we give it a crack?' And I took that influence into the next week when I actually got on the field against England at Twickenham.
I came on as a substitute because Al Baxter got carded and Matt Dunning got taken off on a stretcher. So I had to come in as an extra prop. And my first involvement was a carry, and I sort of made a half break, but got pulled down with Charlie Hodgson around my legs.
What were you thinking out there trying to throw one of those rugby league passes? Do you really think this is the Parramatta Eels?

Eddie Jones to Tatufu Polota-Nau
I managed to get my arms free, though, and I remember it clearly because the whole crowd just erupted because frankly, they thought we were gonna make a break, and I found Mark Chisholm on my inside.
But rather given a normal pass I decided to just give a, well, a 'Matthew Gidley' we called it, which was a flick pass out the back of the hand. Named after the rugby league player who always flicked it out of the back of his hand.
And the pass connected to Chis, but unfortunately he just got mowed down by I think it was Ben Kay right up his backside. But it felt pretty good to throw it.
So after the game, my debut, I'm walking up to the Spirit of Rugby room and Eddie comes alongside me like, 'Mate, ah, what were you thinking out there trying to throw off one of those rugby league passes? Do you really think this is the Parramatta Eels?'
I'm like, 'Sorry, what? I mean, he called for it.'
And Eddie said, 'I don't care mate, you're a forward. Just truck the bloody thing up and set it up for the backs'.
So I can't do like a backflick? I was actually quite hesitant to do it at training then because I used to practise that all the time really. Maybe it wasn't the way we should have been training as forwards really.
The very next game we played Ireland, and I caught an intercept. I actually straight away thought about throwing a one-handed pass to Drew Mitchell but I was like, 'Ah, don't do it, don't do it. Just pass it'. Fortunately I gave it to Drew and he ended up sprinting 70 metres to score.
So that style just wasn't in Eddie's textbook. But I've actually got that photo framed as my first Test involvement. "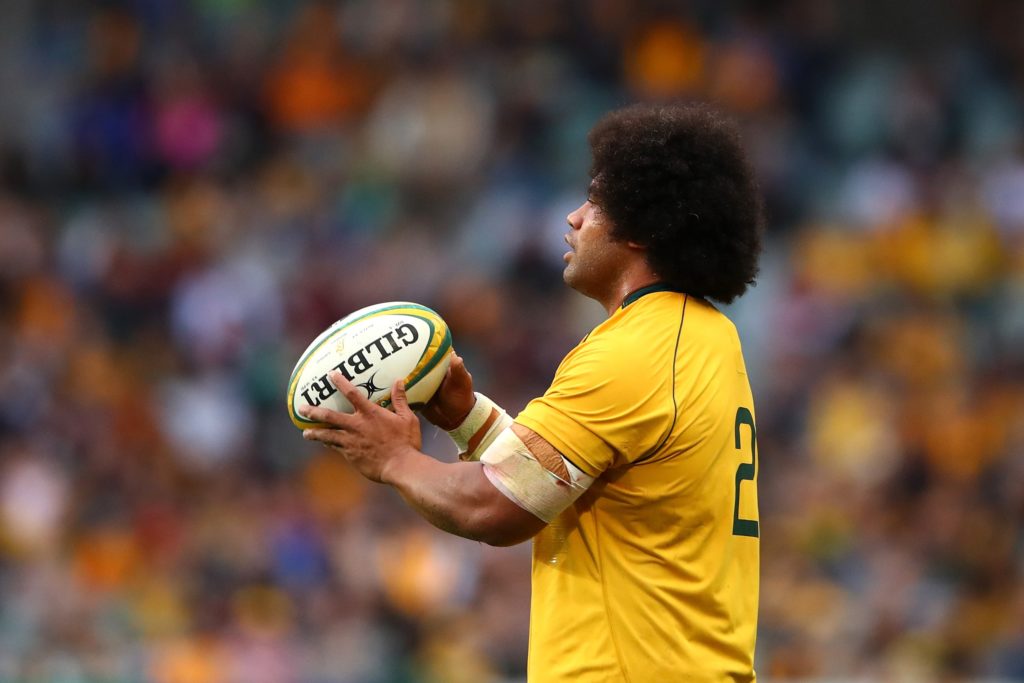 Eddie is always ready with a line
MATT BURKE, 81 Tests for Australia
"I wouldn't put him down as a bully. You have got to be mentally tough at that age when you come into the Wallabies, that if you've done something wrong you've got to take it, but he certainly had an ability to cut through the crap.
I think that the best Eddie story I had was back in 2003 and it pertains to our mate Morgan Turinui.
It was around the World Cup and it was the Melbourne Cup at that time as well. Morgan won big on that Melbourne Cup. He picked the trifecta and the first four – and in that first four was an outsider, so he picked up about 130 grand. It was just fantastic so we were pumped.
It used to be if you missed the training session, it was a $500 fine. So we were saying to 'Morgs', 'Walk up to Beaver and drop 500 bucks on the ground and just walk off to the pub'.
And he goes, 'Nah, I've got to train, I've got to train'.
So we were heading into Scotland that weekend in Brisbane and I wasn't playing that game as we were playing in the quarter-finals. So we went out as the 'Double Dirties'.
If you do it the Eddie Jones way, there's a few more expletives in there as well. But it was spectacular. I loved it.

Matt Burke on Turinui's rollocking
And we got absolutely flogged the morning after, absolutely running flogged, so we just kept on running and running and running. And we were 'running fit' that year, the only bloke who wasn't 'running fit' was Morgan Turinui.
We would take off and by the time we'd do 150m, he's 20m behind us – and there's not much recovery time before the next. Then he's 25m behind, then he's 30m behind.
And then Eddie Jones has come with one of the greatest calls and he's just gone 'Morgan!' and it just echoed around an empty Suncorp Stadium.
And he goes 'Would you RUN? It looks like you're carrying 100 grand in your pocket' and the place just lost it. If you do it the Eddie Jones way, there's a few more expletives in there as well. But it was spectacular. I loved it."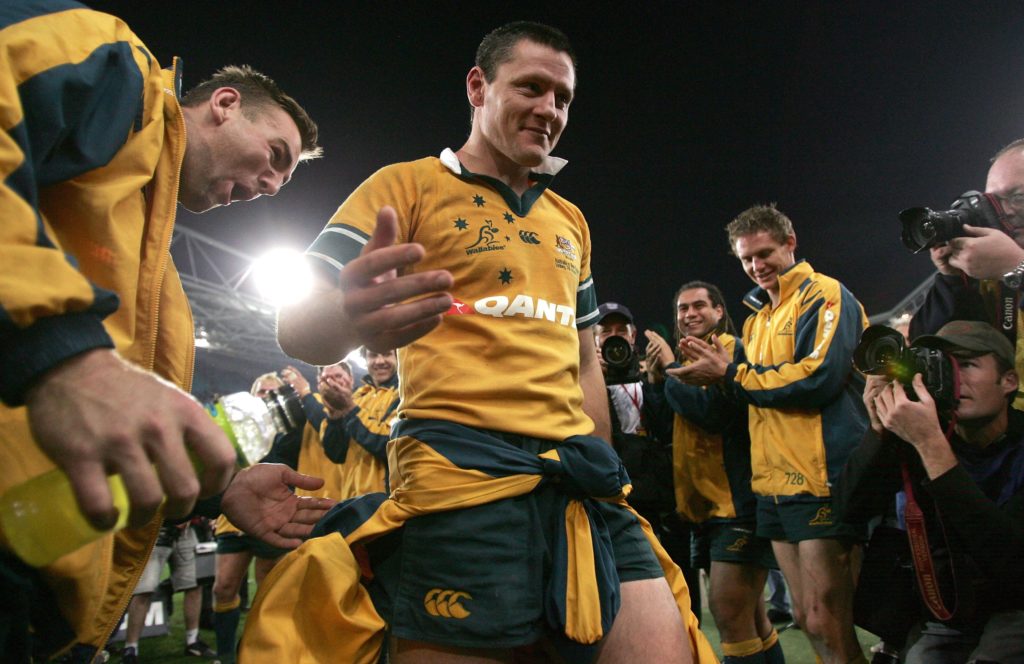 Eddie's a great coach – so listen up
MORGAN TURINUI, 20 Tests for Australia
"It's the 2003 World Cup. It's a draw at full-time. We go to extra-time. And no one's sure what should happen, everyone's running around.
And Eddie's the calm in the middle of the cyclone, he's the eye of the storm.
Everyone gathers around Eddie. He's got a couple of minutes to talk to his players. People are panicking, no one knows who's supposed to be on, what happens with reserves. What happens if you went off? How long is it? Who's kicking off? What do we do? Is it golden point? What is it?
All the layers of information behind that he'd consumed and put back in the memory bank, he pulled out at the right time.

Morgan Turinui on Jones in the 2003 World Cup final
And Eddie is the calm – intense but calm – clear, concise ringmaster in the middle.
And he says, 'Watch Dawson. Make sure he doesn't throw the dummy. He'll try to go himself, be the hero. When we kick make sure we don't give them an attacking lineout in our zone. Let's kick long as we always do'.
And then what happens? We're under pressure. Matty Rogers has to get one into touch to get the pressure off, which gives them a lineout.
They win the lineout.
Dawson throws a dummy, sneaks through the middle, gets them the territory they needed and Jonny kicks the drop-goal.
Eddie, in what we thought probably was a career-defining moment as a coach – and he's shown in the years to come that it wasn't – was clear and concise.
And he was right. He knew.
All the layers of information behind that he'd consumed and put back in the memory bank, he pulled out at the right time.
In the end England were a better team, who performed better on the night and we did well to be that close.
And, you know, I could have been sitting here a World Cup winner if we'd have listened to Eddie a bit better. If we'd had a bit more luck at the end there. But it still sticks out to me how good he was in those moments.
You know the Rudyard Kipling poem where it goes, 'If you can keep your head when all about you are losing theirs'? That was Eddie Jones in that moment."
If you've enjoyed this article, please share it with friends or on social media. We rely solely on new subscribers to fund high-quality journalism and appreciate you sharing this so we can continue to grow, produce more quality content and support our writers.