"Ardie, Ardie, Ardie."
That was the name being chanted around Westpac Stadium on the night the Hurricanes took home Super Rugby's spoils for the first time in August 2016.
The Capital's favourite was the 22-year old local boy, who made rampaging runs in an unstoppable Super Rugby final performance that many thought was deserving of the man-of-the-match award. He clocked up the most metres of any player, 64 on 11 carries, as well as 13 tackles with zero missed.
This was two months after his All Blacks debut in the June series against Wales, where in front of his home crowd he scored a breakaway 40-metre try sparking similar chants.
The form of the dynamic flanker sparked debates about who the best openside in the country was, and who should inherit McCaw's number seven jersey. Sam Cane was the groomed heir, but on the back of a Super Rugby title Savea's form couldn't be ignored any longer.
His unique athleticism intrigued selectors, this wasn't a prototype fetcher in the mould of McCaw, Cane or Todd. He was an explosive athlete, with powerful leg-drive and upper body strength to match the skills and speed usually found with outside backs. He could play anywhere in the back row, and as an edge forward could cause chaos on the fringes.
He had 'X-factor' and was coming of age at the Hurricanes.
However, his genetic gifts became a double-edged sword in a way. He could bring impact into a game, and coupled with his versatility, he became ideal for a bench role. Similar to the early international careers of Beauden Barrett and Damian McKenzie, this is how the All Blacks preferred him.
His size also played a role in the cautious introduction to test rugby. As an apprentice on the 2013 end of year tour, Savea weighed in at 95kg after just one season of Super Rugby. During his breakout year in 2016, he was tipping the scales at 102kg. He was growing fast but Cane was always a step ahead in size.
Cane's own body transformation added a dominant physical edge to his game, at 109kg he was belting players like he never had before, leading Hanson to praise his form as the best of his career which kept Savea at bay. Hansen believed that if Savea could get past 105 it would be his optimal playing weight, and he would reach his potential at test level.
This task wouldn't be so cut and dry as new challenges arose. A few niggling injuries during the 2017 Super Rugby season and an All Blacks demotion at the end of 2017 presented setbacks to overcome, which Savea rectified in 2018.
He won another start in the All Blacks seven jersey for the third and final French test, only to be forced from the field in the first twenty minutes with an ankle injury that ruled him out for the Super Rugby playoffs.
Overcoming that he returned to the All Blacks bench for the start of the Rugby Championship, before the opportunity to start against Argentina gave Savea the chance he has been waiting for.
His return to the international fold as a starter in the last month has shown shades of the 2016 form that had captured everyone's attention, but with the bulk he's never had before.
This is a transformed Savea, coming through the fire as a rebuilt player. He was listed at 100kg in the Argentinian broadcast, but he sure looks like he has reached 105. If he hasn't, it must be mere grams away. The visual comparison to 2016 is as clear as night and day, he has reached another physical level.
In his first start against Argentina, he took on the grunt work and left most of the support lines to his fellow backrower, Shannon Frizell. He cleaned rucks and handled the Pumas big men at the breakdown, while Frizell made his name that night as a ball-carrying option, breaking the Pumas open as a tip runner.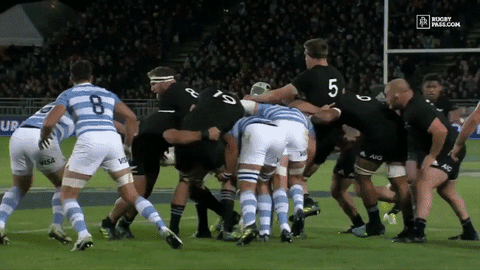 The limited carries Savea took showed glimpses that he can dominate this level as a ball carrier, flattening Agustin Creevy at one stage and doing the same to his replacement.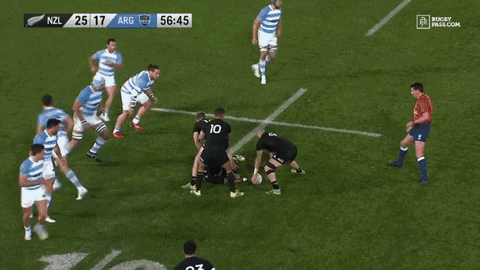 In the return test, Savea donned the Number 8 jersey and played a different role to Nelson, tasked with more ball-carrying.
He took more exit carries and offered an option of the back of the scrum, as well as flanking the right edge in attack where he troubled the Pumas time and time again.
Savea showed again his power running can create front-foot ball consistently and was awarded his first man-of-the-match award as an All Blacks starter.
In both starts he put up 80-minute shifts, maintaining a solid work rate throughout, proving his newfound size hasn't come at the expense of his fitness.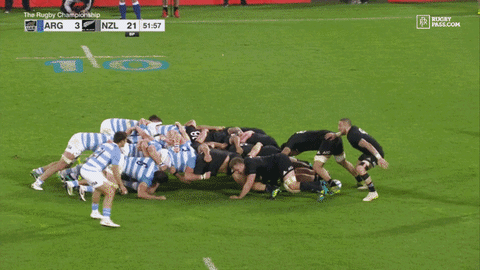 A bench cameo against the Springboks proved pivotal as he won crucial turnovers at the breakdown and scored the match-winning try from close range, rounding out his month of international rugby as a valuable part of the All Blacks set-up.
With Sam Cane now set for a long-term layoff following a serious neck injury, Savea has come of age at the international level at just the right time. With Matt Todd having an off-season stint in Japan, there are no established candidates to keep him away from the seven jersey.
Having re-signed for just one more season, he will now get the chance to establish himself on a crucial end of year tour. Set to turn 25-years-old next week, Savea still has a big future in the black jersey. Read will depart at some stage and Savea's versatility as a Number 8 may find him starting alongside Cane post-World Cup, if not finding regular time at openside.
This November 'audition' tour will be the perfect way to convince Savea to stick around.
In other news:
Sign up to our mailing list here and we'll keep you up to the minute with weekly updates from the world of rugby.