From American football to rugby union and bulking up 25kg - Saracens prop Titi Lamositele's journey
Prop Titi Lamositele was an American football star at High School running for 2172 yards and scoring 17 touchdowns and that explosive power is being utilized by Saracens as they bid for a Gallagher Premiership and Heineken Champions Cup double.
Saracens host title rivals Exeter on Saturday, a week before they head to St James' Park for the eagerly awaited Champions Cup final clash with Leinster and Lamositele has earned the starting No3 jersey having made the transition from running back to USA Eagles international tight head prop. That has required a different body shape and skills set and the weight he has added is one major reason why Saracens fans have not seen him regularly streaking down the wing. Christian Wade, the England and Wasps wing, has been signed by the Buffalo Bills as he tries to break into the NFL is the same running back role Lamositele excelled at in at High School.
Lamositele, who has 27 caps, played football, wrestled and competed in track and field at Sehome High School and said: "That was the old days as running back in High School and I am now 25kgs heavier! American football is very different because you need to be able to go all out in single play and then you may get a break before coming back onto the field. In rugby you are continuously involved and I am really interested to see how Christian Wade goes because he is fast and it will be a case of just getting used to the game. Christian is with the Buffalo Bills and coming from Washington State I am a Seattle Seahawks fan."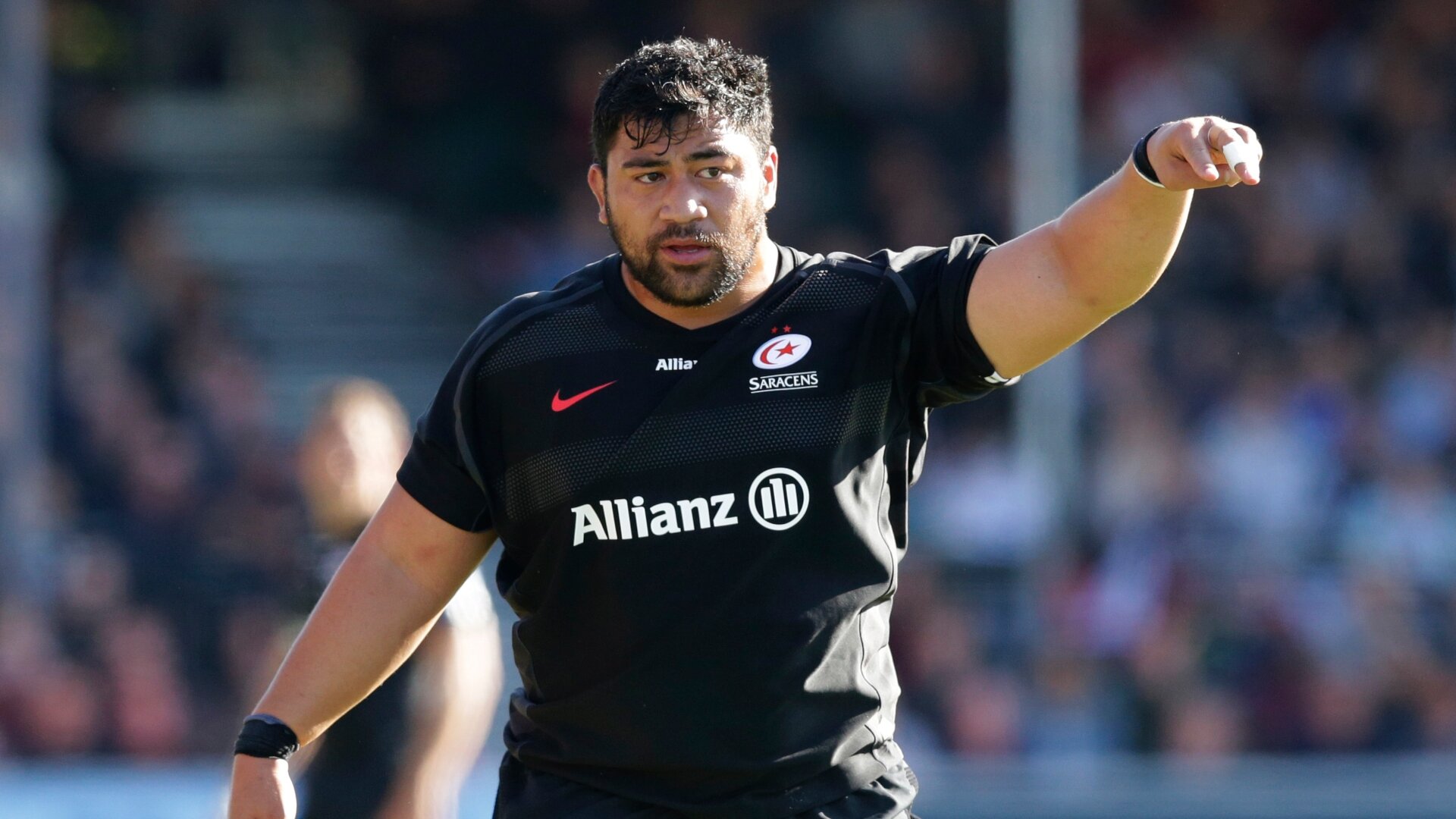 The USA rugby squad, under experienced head coach Gary Gold, contains 20 former American football players and 10 former basketball players from official programmes but they have gelled into a successful rugby outfit. With the USA Sevens holding the No1 rankings in the HSBC World Rugby Sevens Series and the Major League Rugby competition expanding and attracting players like England's Ben Foden and French star Mathieu Bastareaud, the Rugby World Cup in Japan later this year is going to help raise the profile of the sport in the US. However, Lamositele and his Eagles team mates are in a pool with England, France, Argentina and Tonga.
Despite the enormity of the World Cup challenge, Lamositele – who honed his skills at Chuckanut Bay RFC that has also produced fellow Eagles Shawn Pittman and Nick Wallace – remains upbeat. The prop, who made his test debut against Russia in 2013 to become the Eagles youngest player, made his debut Saracens two years later and added: "This is a great time for USA rugby to have MLR expanding the Sevens at No1 and we have put together a good run. Gary brings a high intelligence and knowledge of the game and going into this World Cup we have a young squad that has also has experience of test rugby. While there is not a lot of expectation around us because of the Pool we are in, we are excited about the opportunity we have created. There will a number of my Saracens team mates in the opposition in the Pool matches – a lot of friendly faces out in Japan – but we all have really important games with the club before anyone starts thinking about the World Cup.
"The USA warm up matches are against Samoa, Japan and Canada and I just want to be involved as much as possible in the remaining games for Saracens, deliver my best rugby and show what I can do. "
The World Cup remains on the horizon and dealing with Exeter and Leinster are the next two major challenges for Lamositele who started ahead of Springbok Vincent Koch in the Cup semi-final win over Munster. He said: "The Munster game was an amazing atmosphere and it was great to start the semi-final and it was certainly one of the highlights of my rugby career and now we are facing Leinster, who have so many of the Ireland team in their squad. These kind of high intensity matches are going to be important looking forward to the World Cup and the challenges that we will face in Japan.
"At Saracens we have had a number of injury problems and they have been a big part of the season and something we can't control. As a club we have the experience to deal with these big matches at this stage of the season, but no one is talking about a "double" because we know how tough this period is going to be against really good teams."
Watch: The Academy – Episode 3 – Behind the scenes with Leicester Tigers' academy programme


Comments
Join RugbyPass+ now and be apart of the conversation with all-new commenting!
Join Now